From the SFLA Blog
Body Sliding Over Crosses…That's Just How the Abortion Lobby Rolls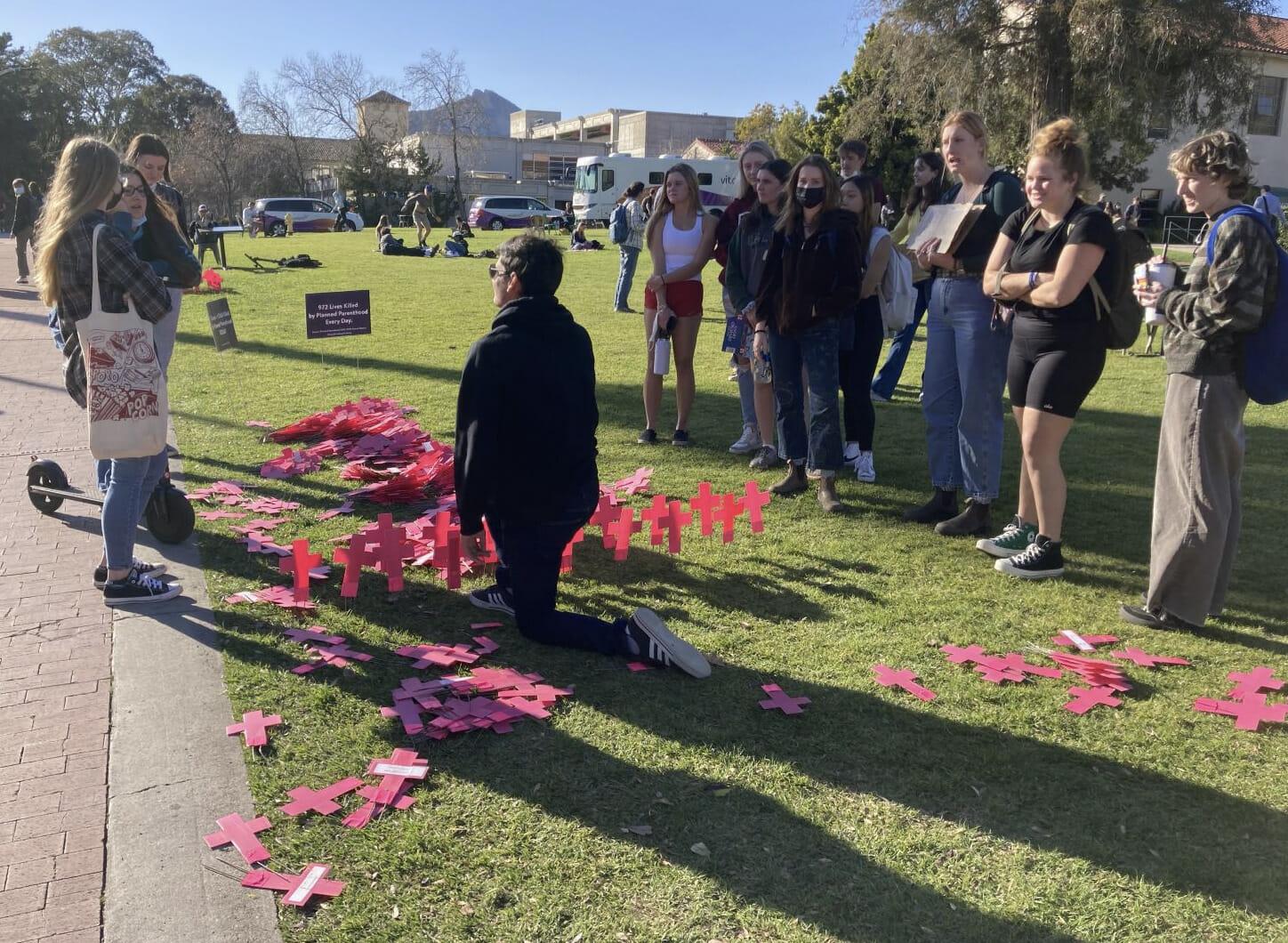 Caroline Wharton - 16 Feb 2022
The 2022 Spring Semester is in full swing, and you know what that means—pro-life students are being harassed on campus for protecting the preborn. Just recently, pro-life students within a College Republicans group hosted a display of pink crosses to symbolize all the lives Planned Parenthood has taken, as well as an accompanying informational table at California Polytechnic University in San Luis Obispo, California. Typical of the abortion lobby, bullying and harassment followed shortly. Is it any wonder that a group which supports the violence of abortion is generally hostile themselves? Take a look at what happened: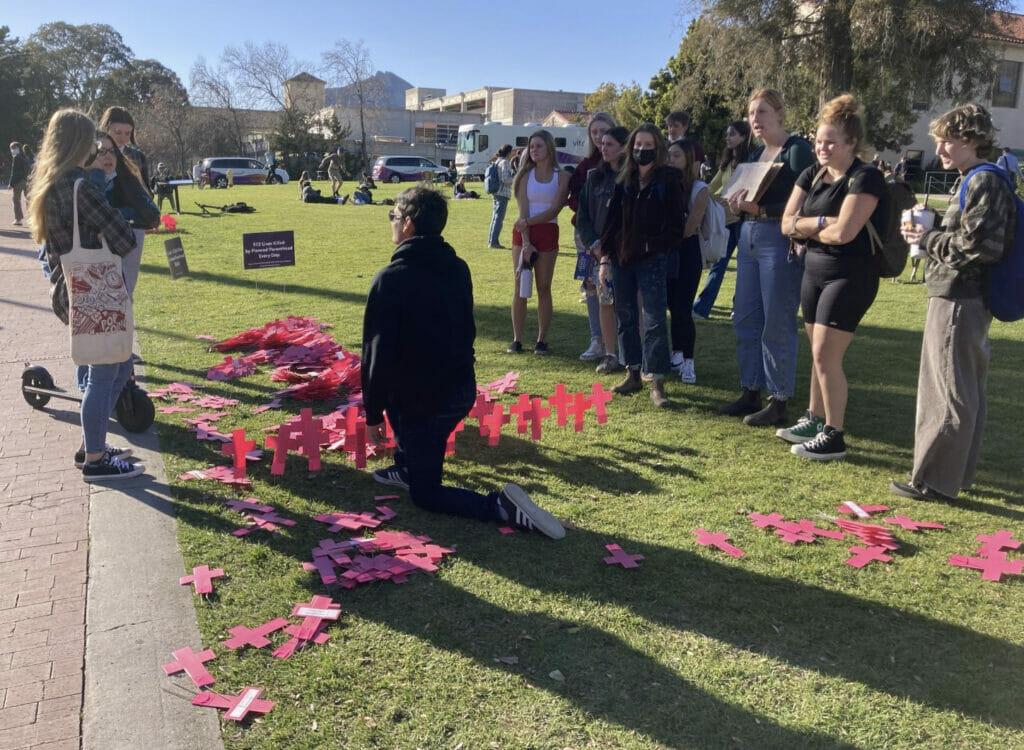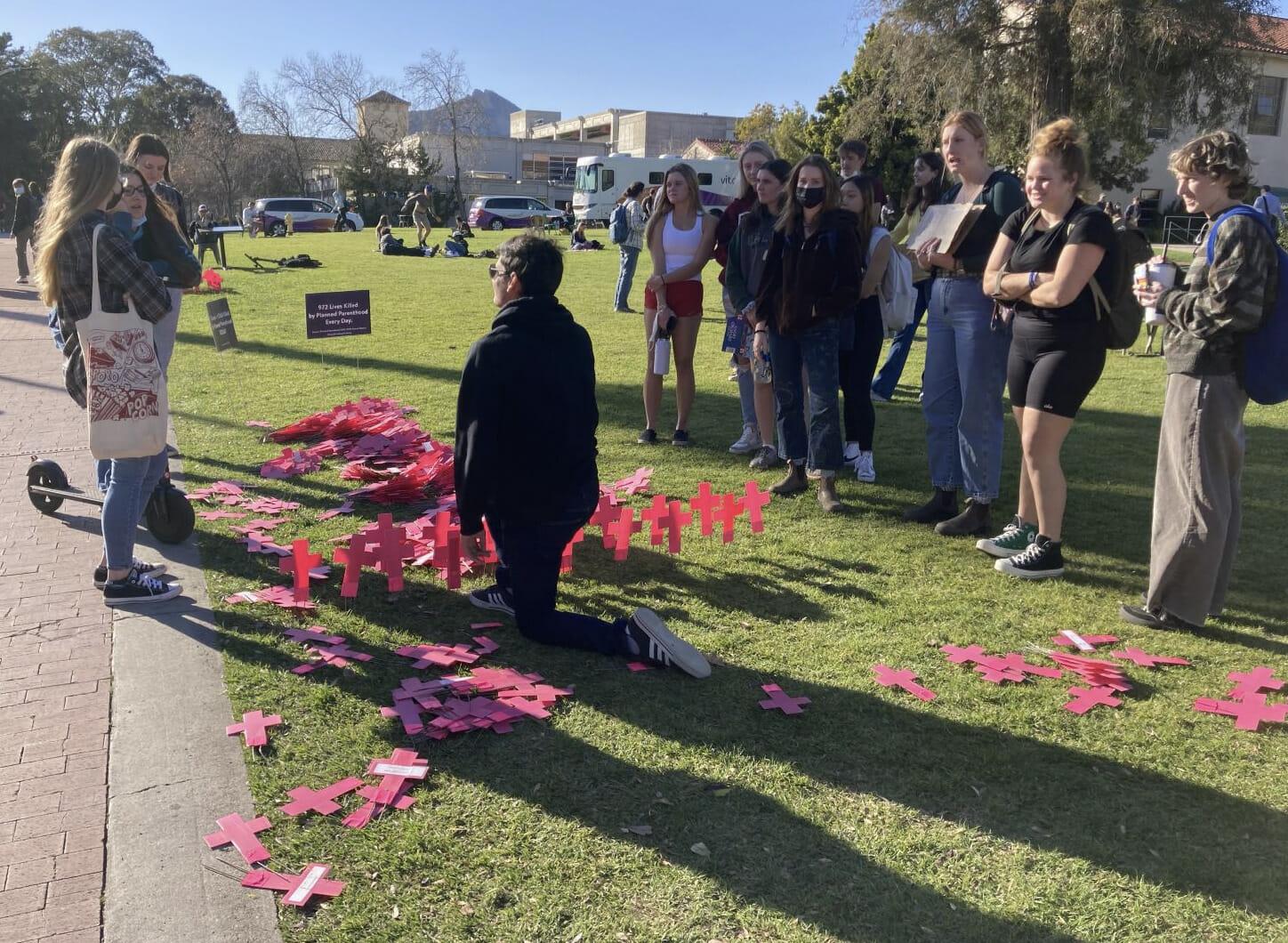 Unsurprisingly, supporters of killing babies are also thieves.
While some pro-abortion students preferred to laugh and shout ugly things while passing by the pro-life demonstration, others were fixated on impeding pro-life speech—particularly through theft. Students stole and ran off with multiple parts of the display—and this happened three different times.
When the first pro-abortion students ripped up SFLA's signs and walked off, pro-life students followed, politely asking for them to be returned. When the pro-abortion student continued to refuse to give back the stolen signs, the campus police were called.
The second pro-abortion thief snatched up the signs and walked off to class. SFLA North California Regional Coordinator Lea Kalinowski walked along with her, explaining that the display was a memorial to the preborn who were refused life. Regardless, the thief continued into her classroom, and about ten students inside cheered her on for having stolen the signs and videoed Kalinowski asking for them back. One girl shouted that the class wasn't just pro-abortion; they were pro-science. Kalinowski replied, "That's great. I'm pro-science, too. That's why I'm pro-life; science tells us life begins at conception."
The third pro-abortion thief ran off with the signs, and the pro-life students decided to let them enjoy their exploit. Another student retrieved them and brought them back—but the signs were stuffed in the trash not long after.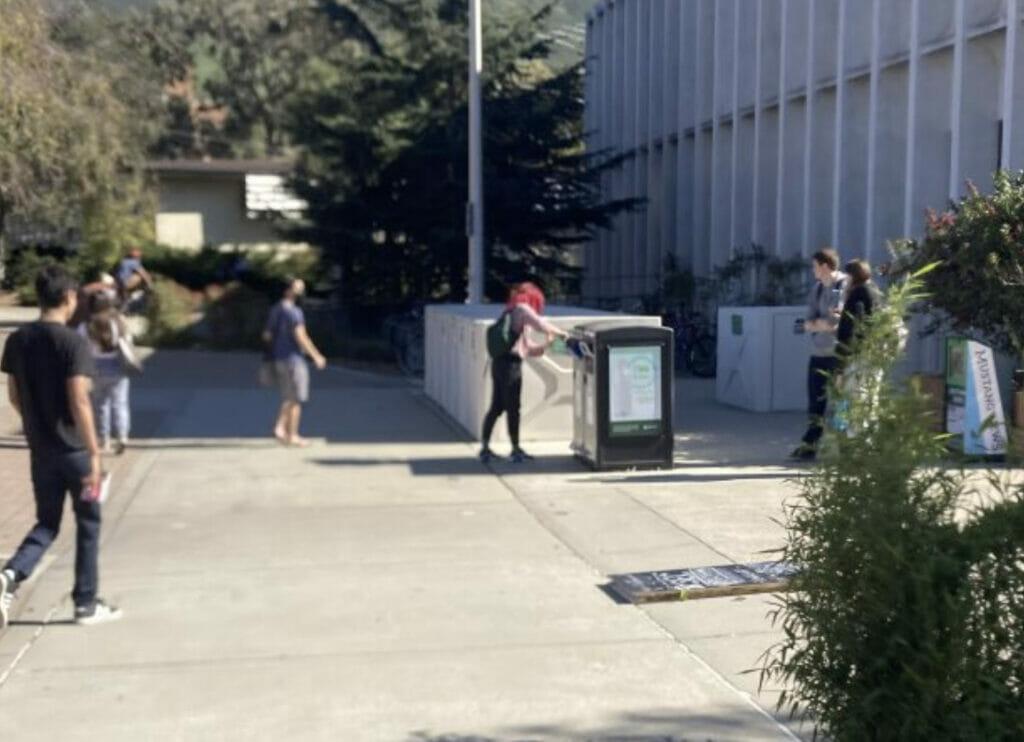 Pro-abortion students act like spoiled children:
Other students ripped up the signs; some stomped ferociously on the crosses; and one student threw themself into a body slide over the crosses. The childishness of the pro-abortion supporters was hard to believe.
A large group of pro-abortion students formed right near the crosses and began shouting angrily. They told the male pro-life students to be quiet because abortion was none of their business—but they weren't too happy when the females in the pro-life group spoke, either.
(Click HERE to read how America needs pro-life men.)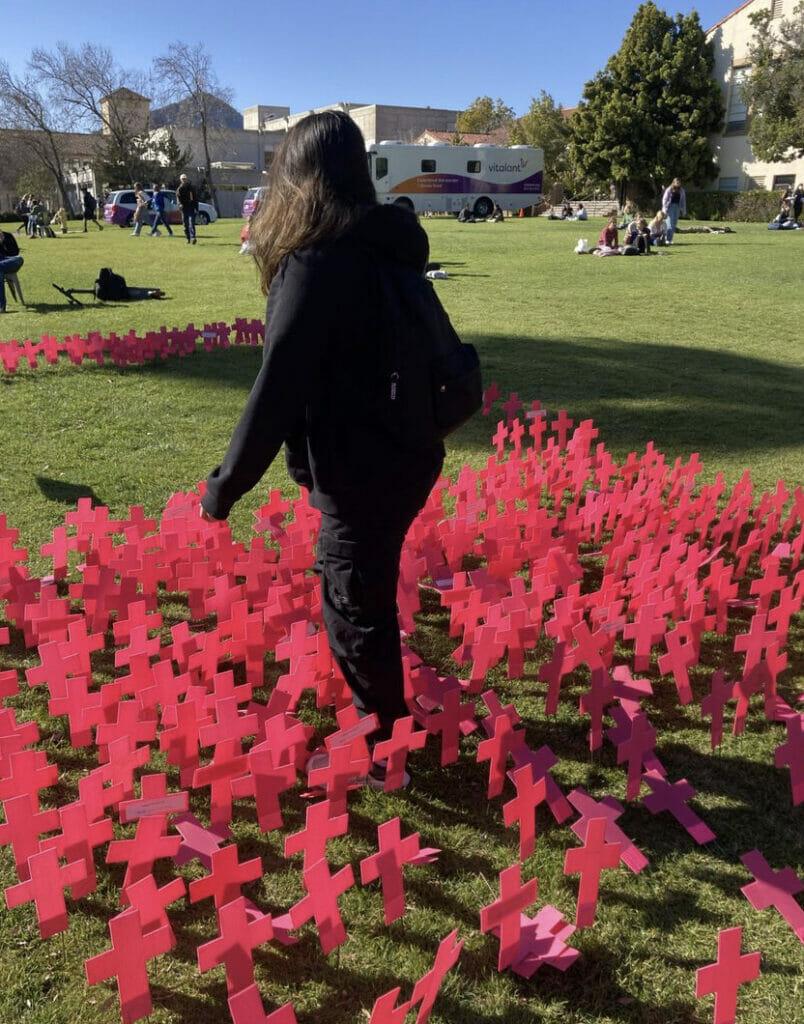 The school administration isn't helping, either.
For some background, the California Polytechnic University's SFLA group is currently waiting on the school to approve them as an official group but continues to partially exist because of the university's College Republicans (CR) chapter. The CR chapter hosts the SFLA group like they would with any other guest—by hosting their own events and inviting guests to be highlighted in them. The recent cross display and tabling was an example of this relationship. At every event, CR members are present and in charge for the entirety of the event.
However, the school took issue with this following the cross-display incident. The administration sent an email to members of the CR chapter, informing them that they had violated the school's handbook. Consequently, their group's official status would now be "frozen," meaning they would be unable to meet as an official group. The alleged violations in question were:
The school accused the CRs of submitting an event on behalf of a different organization and not being present for the entire event. However, the CRs did host the event themselves, and there were multiple CRs present throughout the event.
The school cited the university handbook's rule against the staked crosses; signs were not allowed to have metal stakes, and all signs must have the organization's name on them. This accusation was fair enough, but the involved students were unaware of these regulations (one might wonder whether freezing a group's status over mere unfamiliarity with an arbitrary rule is a bit extreme).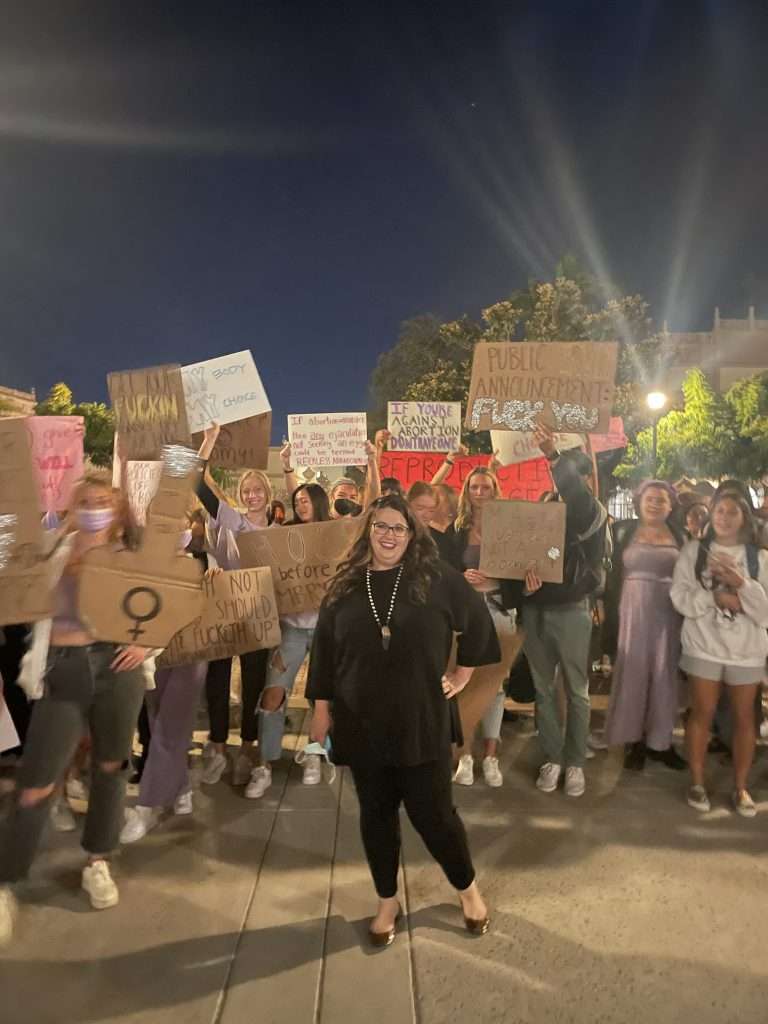 This is a pro-abortion pattern.
This incident isn't isolated to California Polytechnic University— in fact, this is just a drop in the ocean representing these situations that are occurring throughout our country. Nationwide, there is an assault on pro-life beliefs on college campuses. Pro-life students are condemned and bullied by classmates and even faculty sometimes.
(Click HERE and HERE to read more incidents of pro-abortion bullying.)
As we wait for the Supreme Court's decision on Dobbs v. Jackson (knowing full well that it most likely will have an effect on Roe v. Wade), the abortion lobby is becoming even more hostile. The anticipation is killing them—and to that we say, too bad. Abortion is actually killing preborn babies, and the Pro-Life Generation will not stop fighting for their lives. You can yell at us and take our signs, but you cannot take our determination. We will see abortion abolished in our lifetime.