From the SFLA Blog
The Pro-Life Generation Dominated the News on Dobbs Day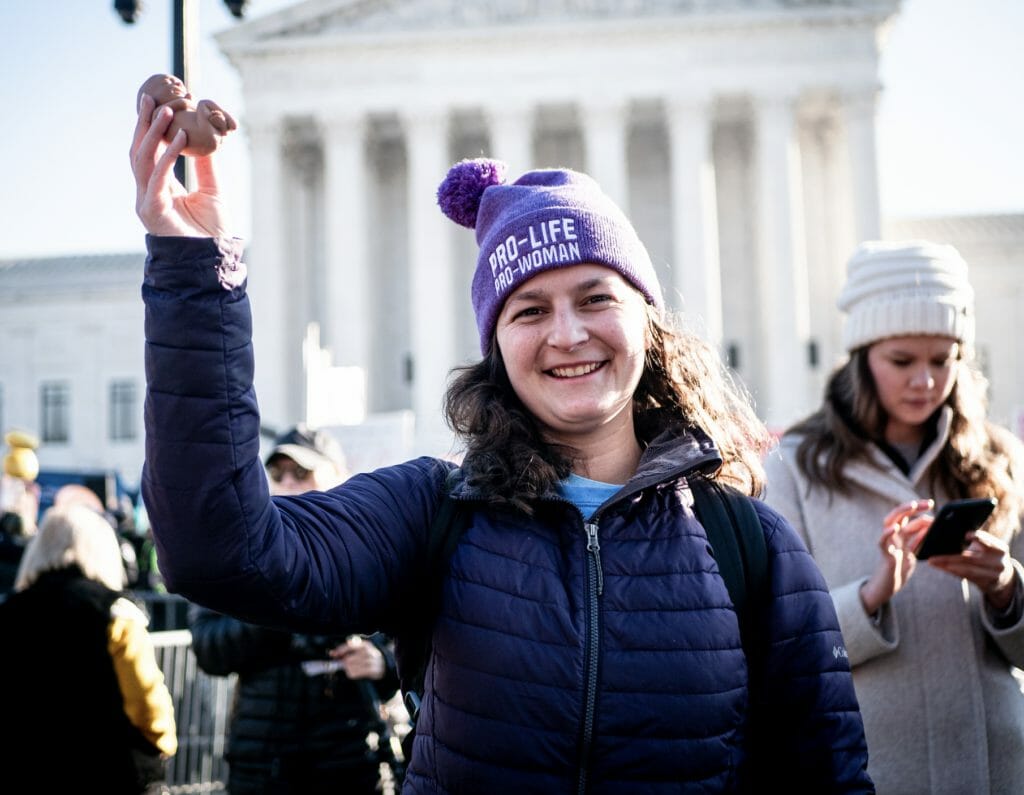 Caroline Wharton - 03 Dec 2021
The day came finally for Dobbs v. Jackson to be argued at the Supreme Court, and Students for Life of America was ready to show up in full force—and wow, did we ever! Making the pro-life movement proud, SFLA proclaimed the humanity of the preborn and their rights literally everywhere.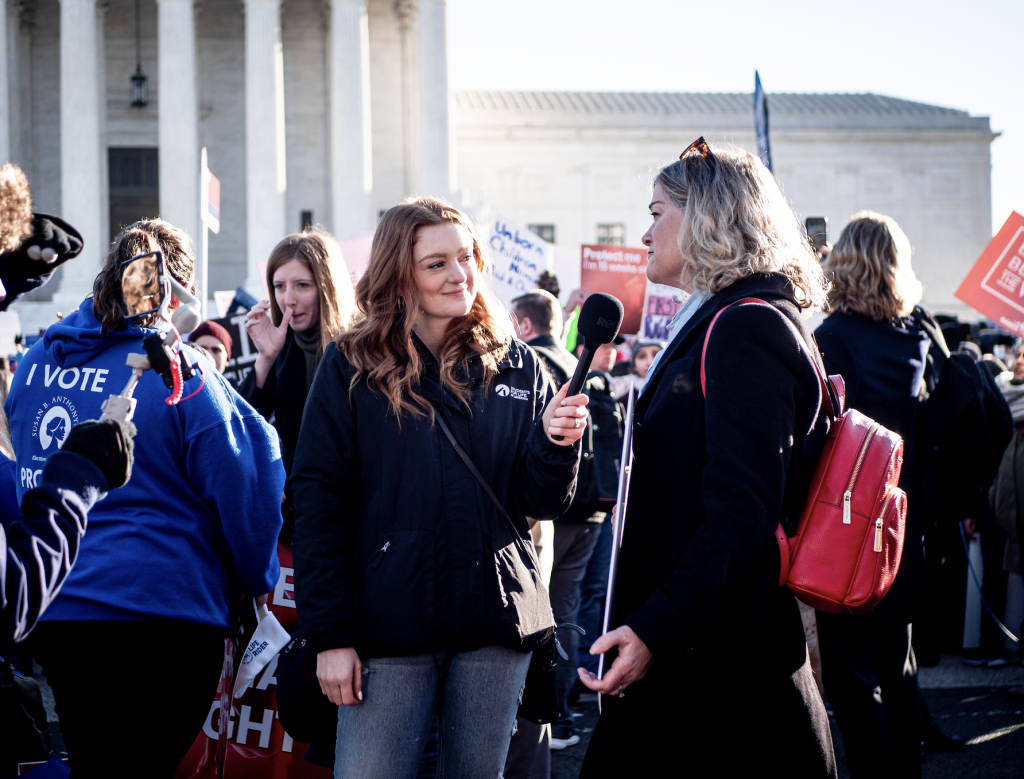 We were in the papers, on the radio, on TV news, live on social media platforms, rallying at the Supreme Court and watching together in Jackson, Mississippi. The number of media outlets we spoke to was incredible, and we made it impossible not to hear our message of life and love. Nationwide, pro-life seeds were sown in the hearts of television viewers, radio listeners, and print and online news readers. Here are just some of our media hits that highlighted our dedication to abolishing abortion.  
SFLA in the Papers:
On the Fox News website, SFLA president Kristan Hawkins published an op-ed demonstrating how the Pro-Life Generation has already prepared for a post-Roe America. Hawkins' argued that the willingness of the Supreme Court to review Dobbs v. Jackson signals positive change coming. Her op-ed follows a speaking tour that echoed this same theme from this Fall. In fact, SFLA has been talking about and preparing for the post-Roe America longer than almost anyone in the country.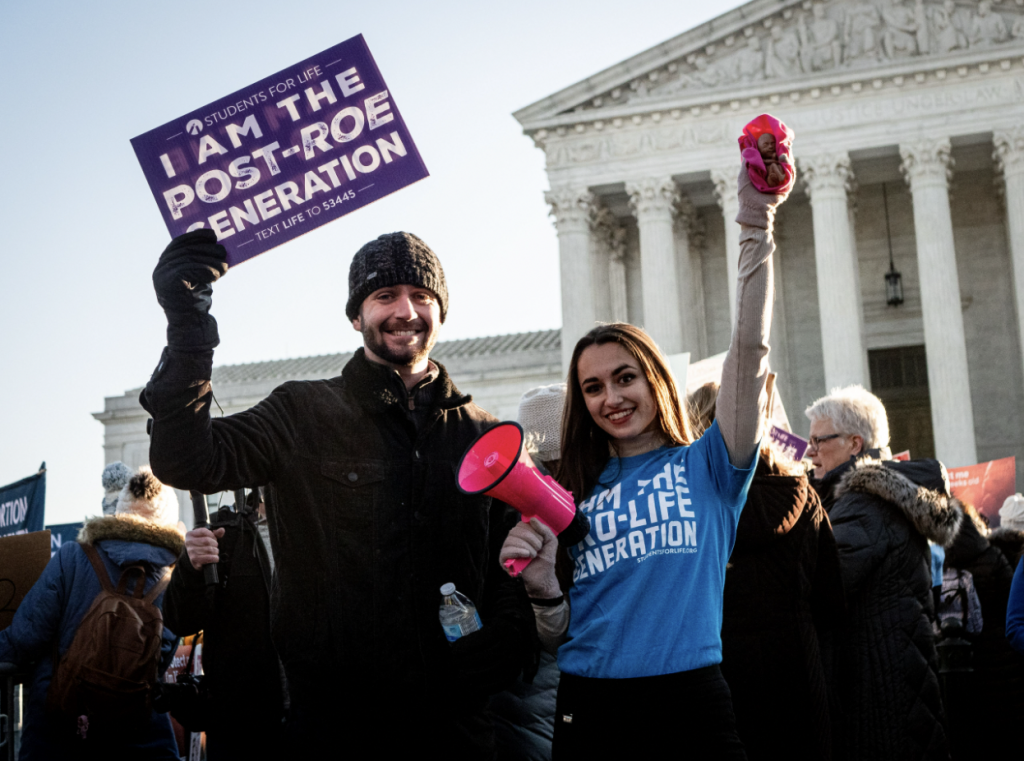 In the Washington Post, two Students for Life of America students spoke to reporters as they rallied at the Supreme Court. Attending college in Jackson, Mississippi (the heart of this Supreme Court case). The young women spoke to the importance of protecting life. Laura Lane, a junior and member of the Students for Life group at Mississippi College, said, "They need a voice, and we're giving voice to the voiceless."  
In USA Today, Hawkins spoke with a reporter outside the Supreme Court, reiterating her belief that change was coming, saying, "This is a moment we've been waiting for for more than thirty years." Reporters photographed new SFLA signs as they spoke with Hawkins, including SFLA artwork depicting the Roe v. Wade ruling being thrown into the "ash heap of history." Check it out here.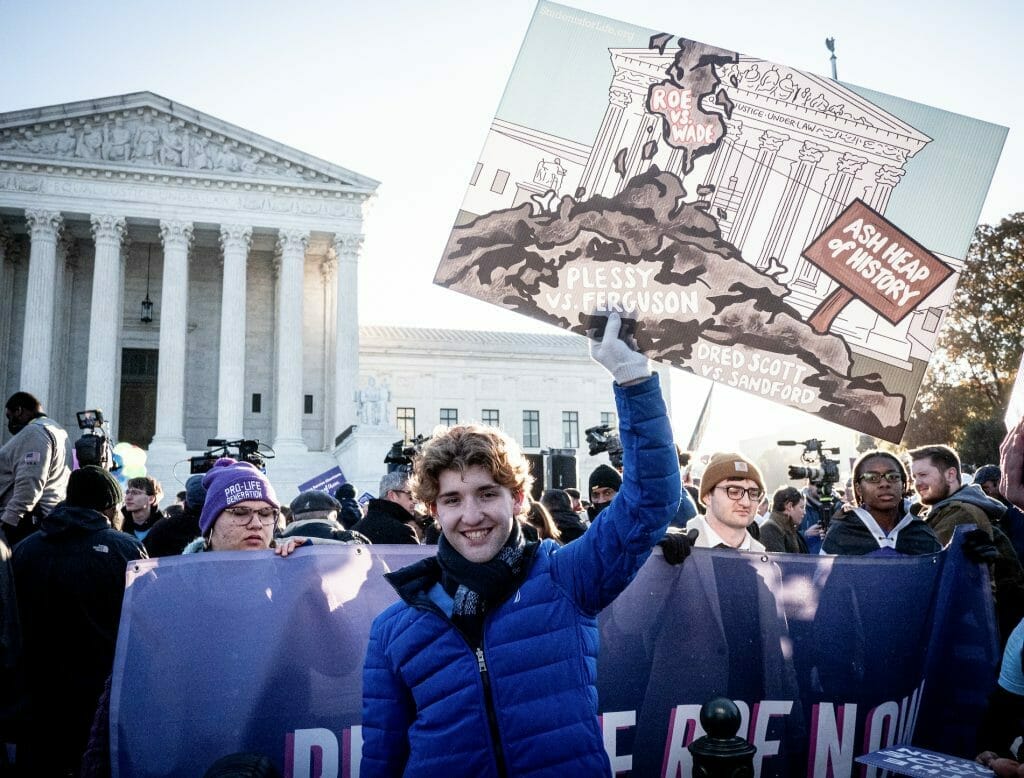 On the NBC News website, SFLA Atlantic Field Operations Coordinator, Lauren Marlowe, told reporters that she was so excited for this day to come. Marlowe said, "I want to see abortion abolished and one of the first steps is returning the rights to the states to make those decisions for themselves."  
 In Townhall, it was confirmed that there were more pro-life advocates at the Supreme Court than there were pro-choice supporters! The difference in crowd size was so disparate that pro-abortion supporters were complaining out loud about how the Pro-Life Generation is winning. It sucks to suck, abortion lobby.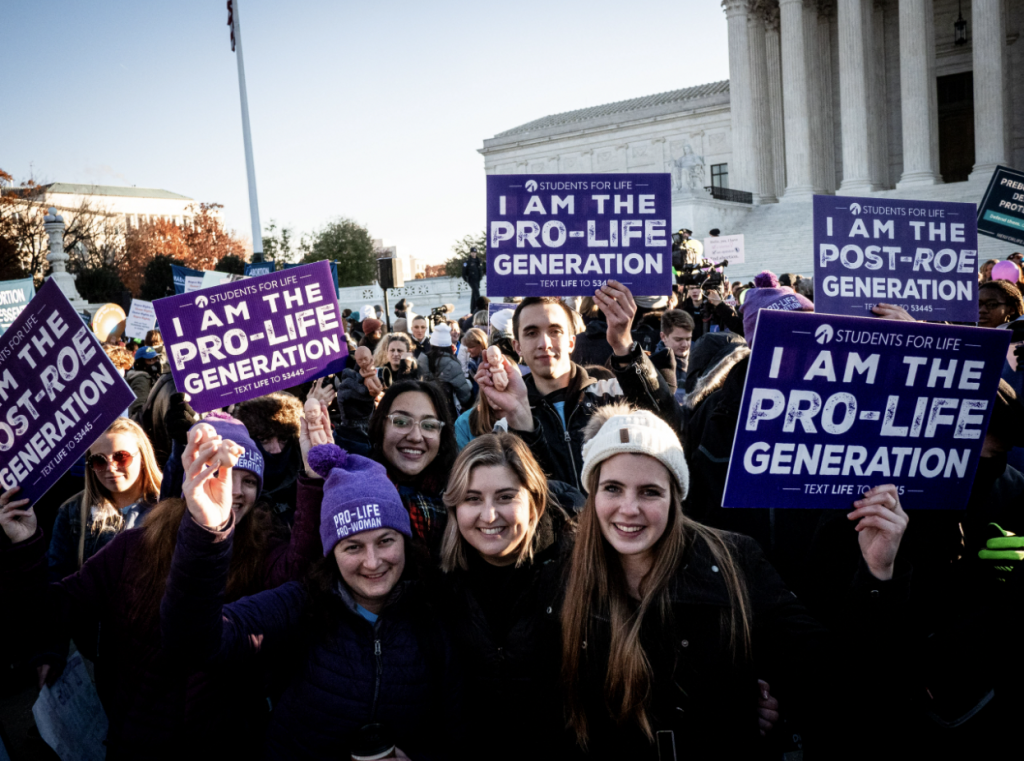 At the Associated Press, reporters attended and covered the Jackson Watch Party. At the event, SFLA Southern Regional Coordinator and Mississippi resident Omarr Peters spoke to the importance of states' rights again and said, "Each and every state is different, and we need to recognize that Mississippi has been trampled on by other states and other beliefs."   
At the National Review, Hawkins' vision of a post-Roe America was further credited.  
At MSN, SFLA's Capitol Area Regional Coordinator Hannah Wolfe showed reporters fetal models of preborn children, saying how it is important to educate on the humanity of the preborn in order to spark change like Dobbs v. Jackson. She also shared her excitement at the opportunity to be a part of such a historic day. "This is the most exciting opportunity we've had in my lifetime," Wolfe said, "It's going to be the first nail in the coffin of Roe v. Wade."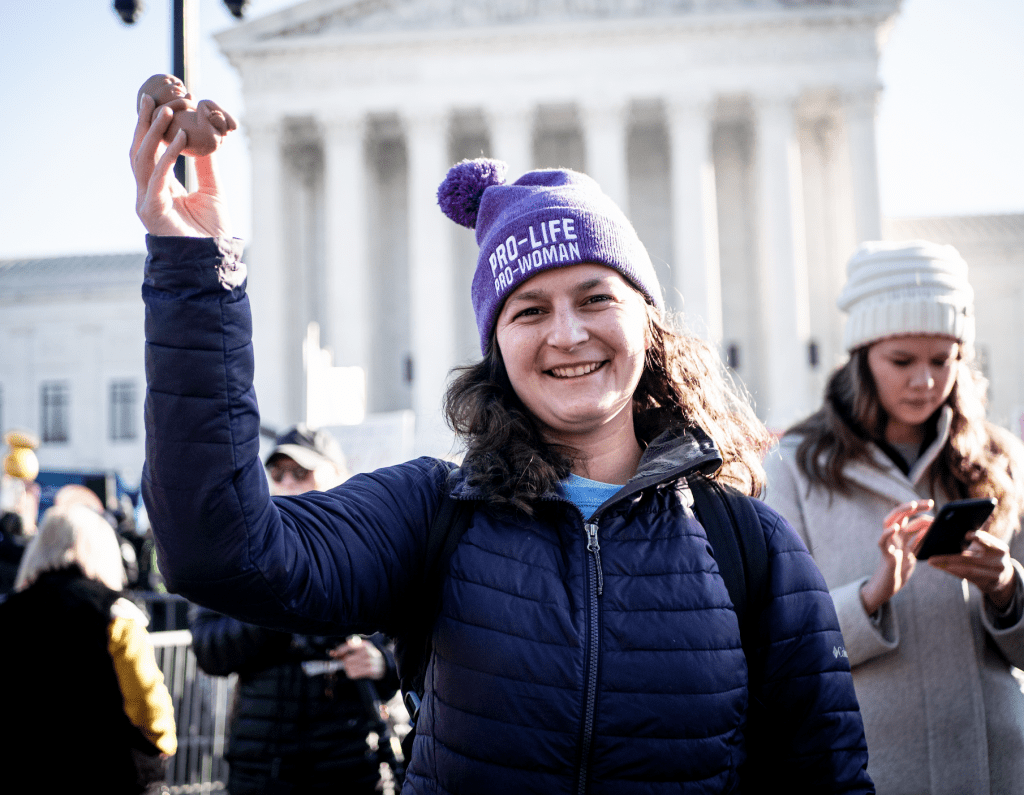 SFLA on TV: 
On Fox and Friends, SFLA student, Grace Rykaczewski spoke on the importance of the Dobbs v. Jackson case. On NBC News, SFLA's Stephanie Stone, spoke to a reporter saying, "Roe v. Wade is a judicial decision, and we think it's bad precedent." Watch her talk HERE.  In Jackson, Mississippi, Peters also appeared on multiple television programs, as he asked that Mississippi be given freedom from Supreme Court overreach to protect their own children. Watch him appear on one channel HERE.  
SFLA was extremely well covered on Dobbs Day, and here's how we made that happen:
SFLA staff and students are movers and shakers; we have a mission. And there are thousands of us. SFLA has more than 1,250 campus groups in all 50 states and has trained more than 130,000 young people as pro-life activists. The media can see that we are truly the post-Roe Generation as we fight for the preborn in our words and actions, and it's compelling. When we say we will abolish abortion, we mean it—and they know it.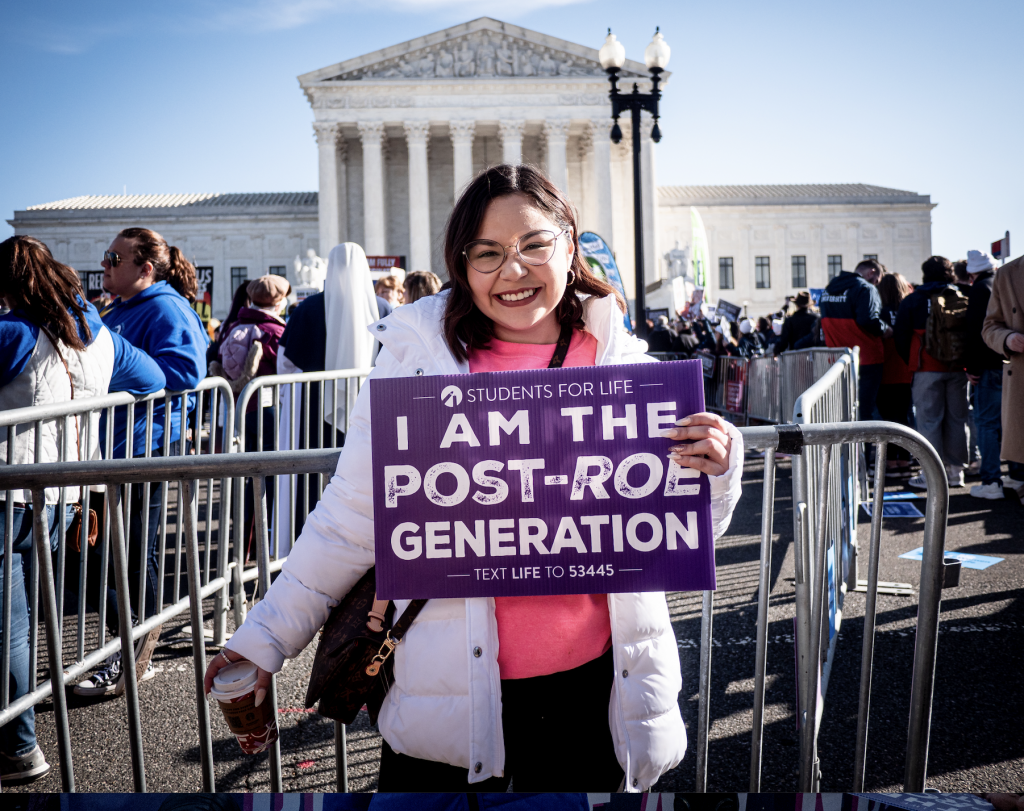 For now, we will continue our work, and let the media document us making history. We survived Roe, but we do not intend for Roe to survive us.  Roe will go, and Dobbs will be a part of that decision.  
To speak with a representative of Students for Life of America or Students for Life Action, contact [email protected].