From the SFLA Blog
Pro-Abortion Bullies Fittingly Call Themselves the "Tribe for Death"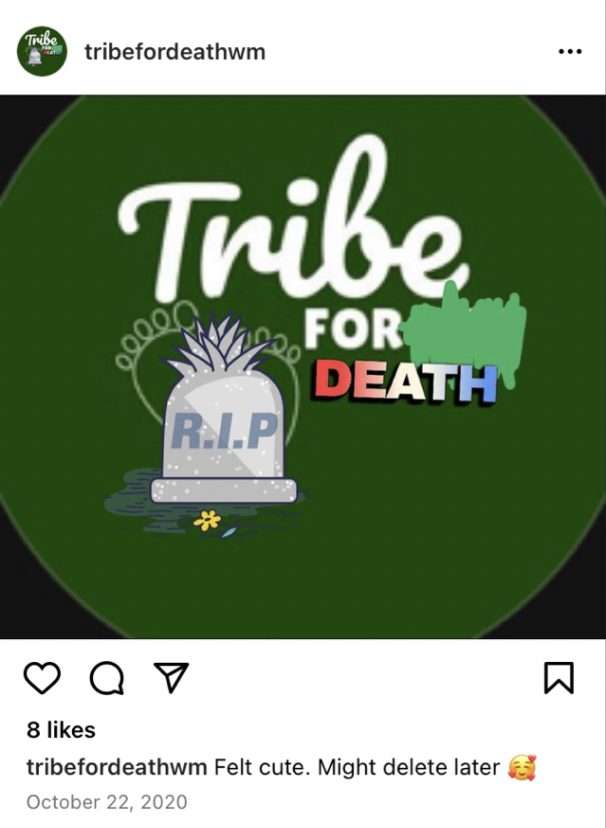 Caroline Wharton - 13 Jan 2022
Leave it to the abortion lobby to take something good and turn it into something bad—disgusting even. That's exactly what we're seeing at the College of William and Mary in Virginia where pro-abortion students are rabidly bullying pro-life students in ways that are dark and foul. But then, when has the abortion lobby been anything but dark and foul?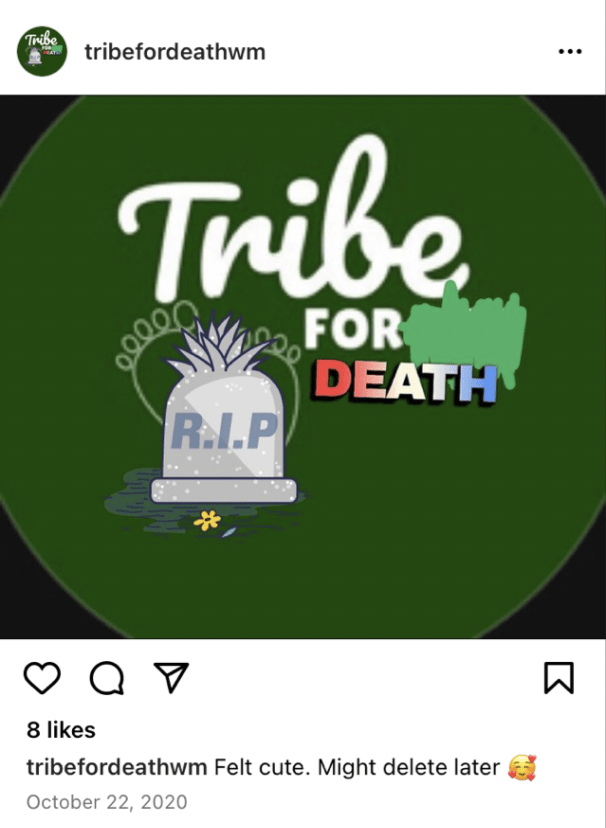 The Students for Life of America group at the College of William and Mary, known as the Tribe for Life, has been continually oppressed on their campus. Pro-abortion students tear down their fliers and create an overall hostile environment for the pro-life movement—but the group didn't expect the bullying to be virtual, as well.   
They were shocked to discover a repulsive Instagram account by the username of "@tribefordeathwm," created for the purpose of making disgusting jokes about the pro-life group and life in general. If there was any confusion about just who this account was targeting, the biography of this Instagram page reads, "Hey there tribe for life [kissy face emoji] DISCLAIMER: this account is 100% a joke aimed only at clowning our campus's anti abortion group."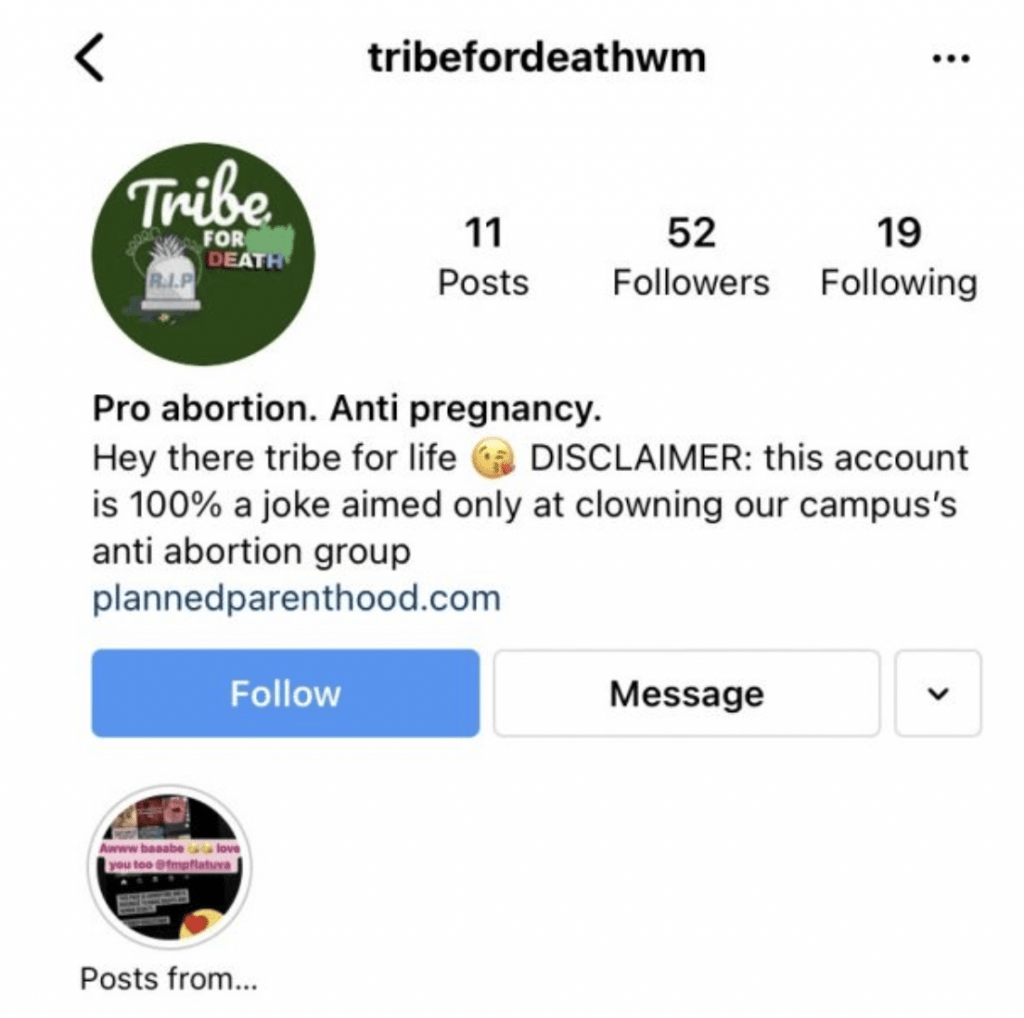 It is debatable that this account's obscene and evil portrayal of life is satirical. Pro-abortion supporters consistently use demeaning language when speaking of preborn children. For example, if you've ever been at a pro-life march or event, you may have seen the popular pro-abortion sign, "F*ck them kids." Other pro-abortion supporters say equally alarming sentiments such as "I eat babies for breakfast." The Tribe for Death is just another wing of the heinous abortion lobby.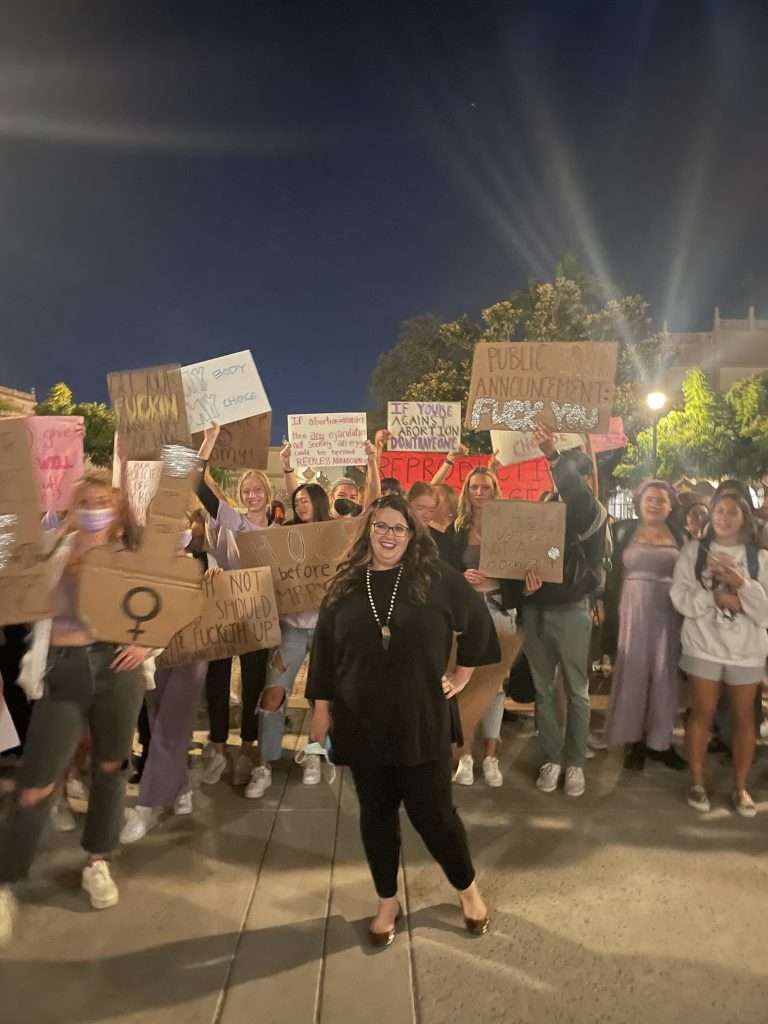 The Tribe for Death's Instagram page has a variety of distasteful posts. One particularly disturbing video shows a preborn child as being represented by a spoonful of red jam and then being made into a sandwich for consumption. The caption of the post is: "Hey @tribeforlifewm [the Tribe for Life's Instagram page] do you want a sandwich?" Another post is a screenshot of a direct message to the Tribe for Life Instagram page with the caption, "Another day, another DM with my one true love [three heart emojis] absence makes the heart grow fonder, just like abortions."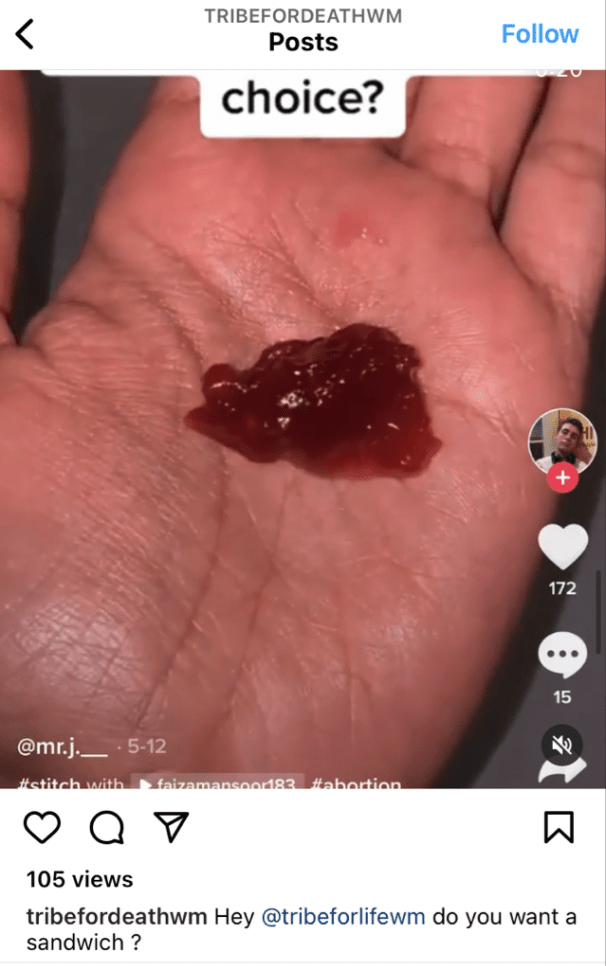 However, the most blatantly anti-life post has to be the fake infographic shown below. The graphic reads, "Only 14% of OB/GYNs Collect human teeth in their free time." Perhaps this lewd account was referring to the vile abortionists who kept baby remains in their own homes as "souvenirs" of their dark work—like Kermit Gosnell who kept fetal remains in milk jugs and glass jars or Ulrich Klopfer who secretly collected thousands of dead babies in his garage.  
The caption of this post is even more interesting. It reads, "OH MY GOSH so honored to help share these super useful graphics [heart emojis] remember that fetuses are secretly trying to kill you which is why we have to murder them first." It just can't get much worse than that.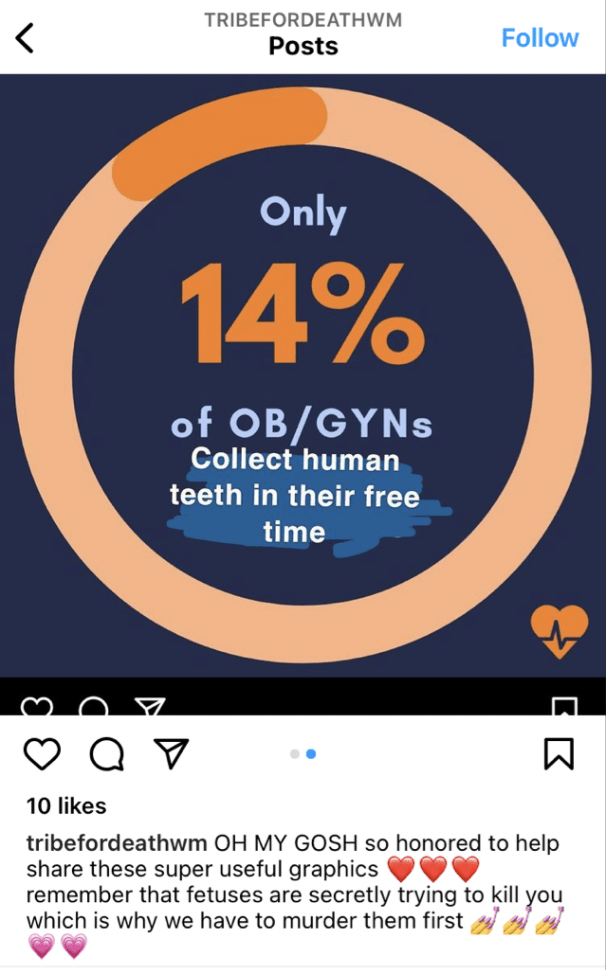 Unfortunately, the incidents at the College of William and Mary are not uncommon—hostility towards pro-life students is a pattern we've seen regularly. In some cases, it's more than just students; even school faculty will pile on. That's what happened in our most recent lawsuit at Noblesville High School.  
The Pro-Life Generation is staying strong in the face of adversity, and we extol you to continue in the fight for life. Pro-abortion trolls will continue trolling, but our cause is more important. We can't let bullies with too much time on their hands distract us from our goal; we will end abortion whether they like it or not.
Click HERE to read why you should feel encouraged in the face of bullying.