From the SFLA Blog
Abortion Lobby's Ground Game Stinks While Pro-Lifers Soar at State Level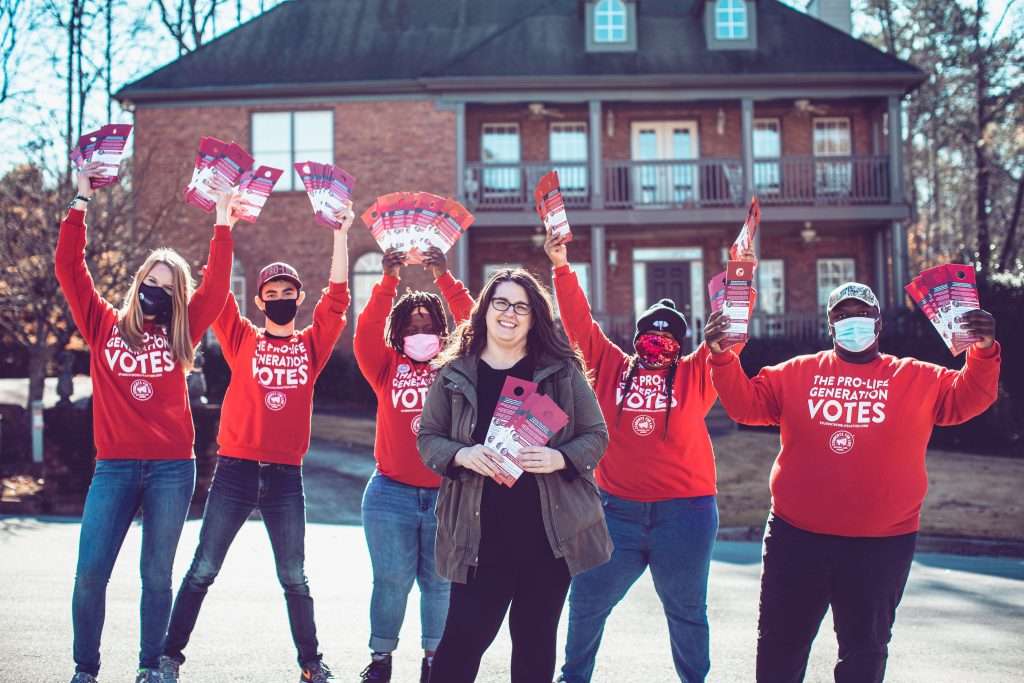 Caroline Wharton - 13 Jan 2022
If you need a reminder of how far ahead of the abortion lobby the Pro-Life Generation is, we've got just the thing for you. A recent article at The Hill, written by two abortion supporters, stressed the abortion lobby's neglect of working at the state level to achieve their goals —none of which are good, of course—but this op-ed was an unintentionally sweet read and pat on the back for the Pro-Life Generation.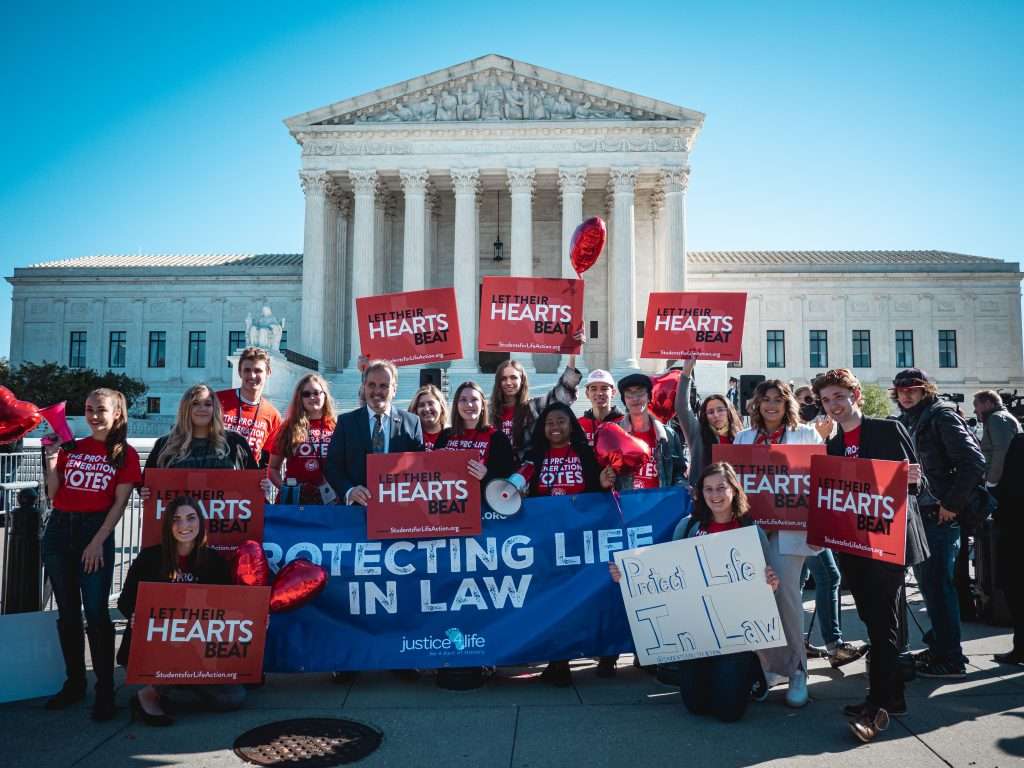 The article, written by Kelly Baden and Jennifer Driver, entitled, "Building State Power is the Only Way to Protect Abortion Access," brought up the fact that the abortion lobby prefers to work with the federal government rather than individual state governments. We see this to be true as there have been many federal government interventions into the sanctity of life—the Justice Department suing the State of Texas over the Heartbeat Bill, the Food and Drug Administration loosening Chemical Abortion pill regulations, the pushes for the proposed Women's Health Protection Act, and the proposed Equal Rights Amendment (ERA), to name a few. However, when it comes to working with individual states, the abortion lobby is the worst—but they can't say the same about the Pro-Life Generation.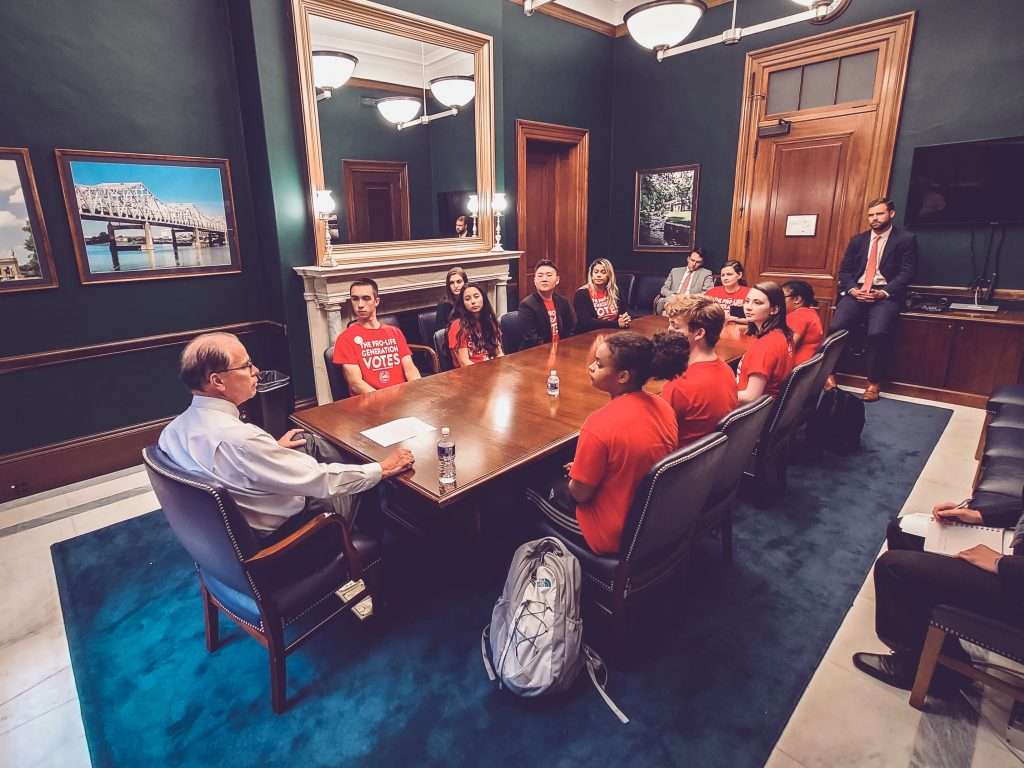 The pro-life movement has been working grassroots on the state level for decades now, and we defy the abortion lobby to try catching up with us. The abortion lobby's time at the state level is mostly spent trying to play defense against pro-life momentum. Just last year, Students for Life Action (SFLAction) made significant pro-life progress through state efforts—just check out some of our 2021 state accomplishments below:
1. Election Victories
Elections are an important part of pro-life advocacy work at the state level because without state representatives who want to work against abortion, it would be virtually impossible to get pro-life bills passed. That's why elections are one of the most important parts of state advocacy. Last year, SFLAction experienced a number of election victories, but the two most significant were in Georgia and Virginia.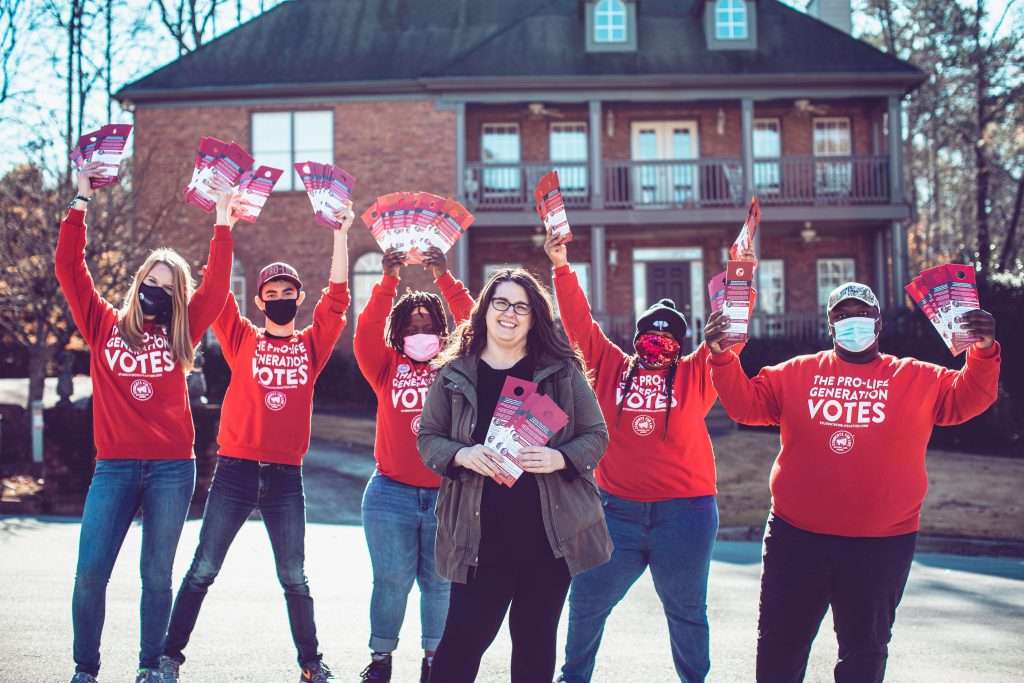 In the Georgia runoff elections, SFLAction brought nearly 200 staff and students to the state for a deployment. Over four days, we reached 876,769 total voters through door-knocking, phone calls, and text messages. Although pro-life leaders did not win the Georgia elections, we did prove we have a strong base of students who are energized and motivated to make life win. Watch the wrap-up video from this deployment below.
In the Virginia elections, SFLAction had been urging Virginia voters to Vote Pro-Life First in the Virginia statewide races (including the races for Governor, Lieutenant Governor, and Attorney General) as well as a number of local races. For most of the year, we were among the only pro-life organizations contacting voters in Virginia. One of our big moves was launching a TV ad exposing Youngkin's opponent's radical pro-abortion views. We also partnered with other organizations to door-knock, call, and text thousands of Virginia residents. Pro-life candidate Glenn Youngkin won the gubernatorial race—and through targeted coalition efforts, we also helped to keep 36 state representative candidates endorsed by NARAL and Planned Parenthood out of office.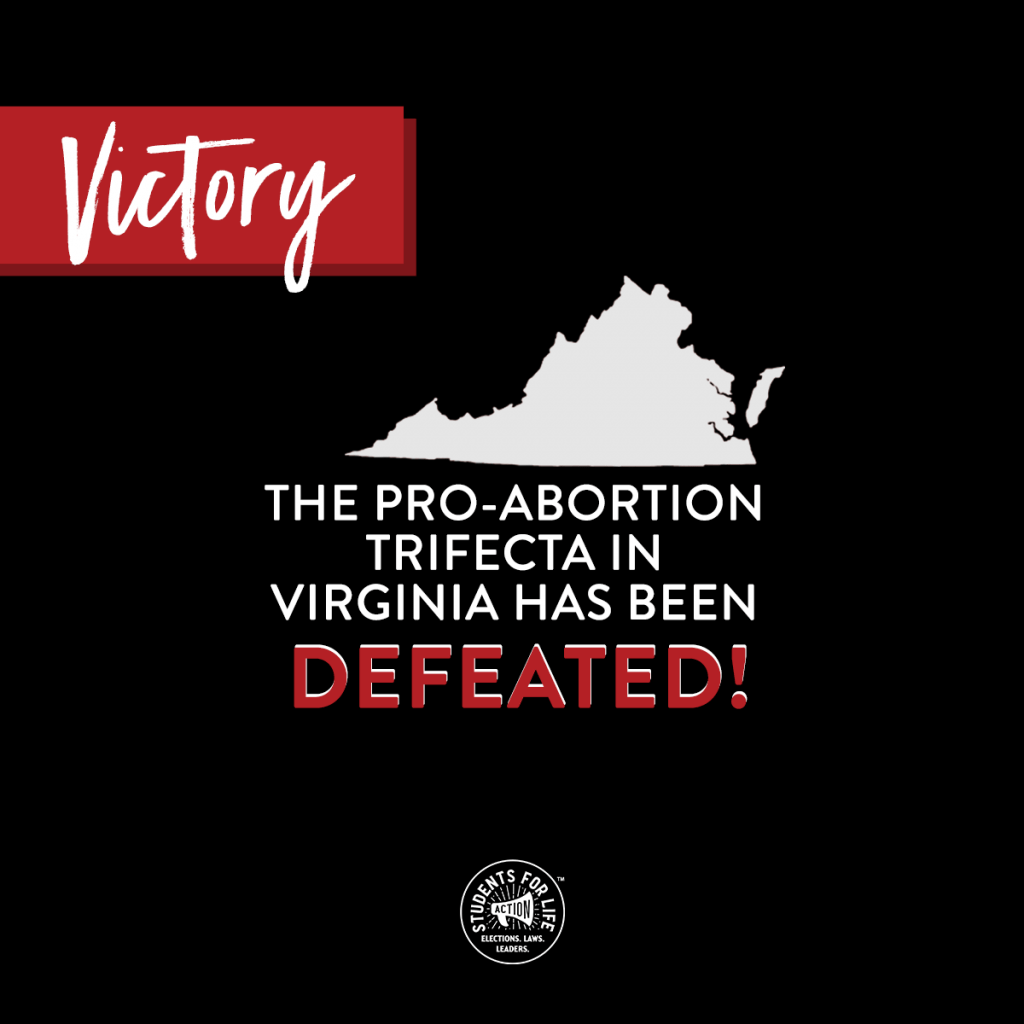 2. Legislative Victories
Our Post-Roe plan is to protect life in law and service. Passing pro-life legislation is an important part of that, and we are proud of our many legislative victories in 2021. In total, twenty-four pieces of legislation we supported and mobilized on were passed. For two pieces of legislation, SFLAction was even recognized as such a powerful ally that we were asked to be at the bill signings.
A couple of our proudest victories include the Arkansas Unborn Child Protection Act, the Kansas Value Them Both Amendment (which made it clear the Kansas State Constitution did not guarantee abortion and will be voted on in 2022), the Montana Abortion-Inducing Drug Risk Protocol Bill (which prohibits Chemical Abortion pills being sent through the mail and offers further regulations for women's safety), and the Texas Heartbeat Bill (which prohibits abortions after the detection of a heartbeat).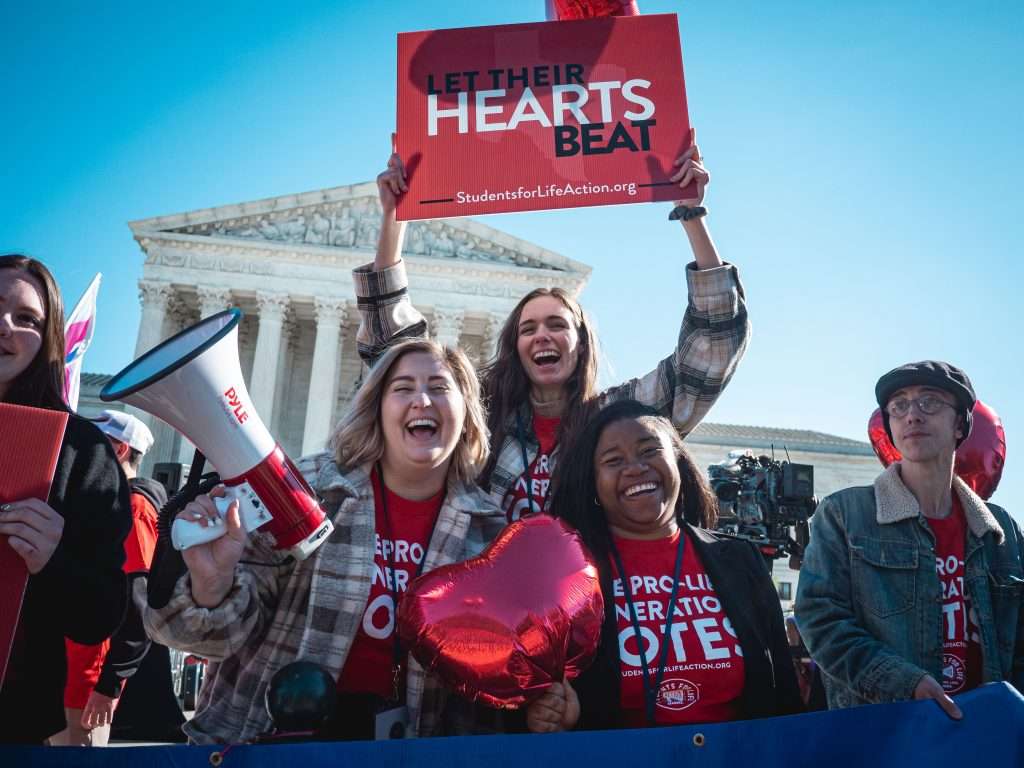 Unlike the abortion lobby that prefers to rub elbows with the federal government, the Pro-Life Generation is hard at work on both the federal and the state level. Nationwide, there is agreement that Roe v. Wade seems to be on track to be reversed and working with states once the legal question of abortion is returned to each state will become even more important to progressing the pro-life movement and abolishing abortion completely. The abortion lobby won't know what's hit them when Roe is a thing of the past, and states have pro-life measures in place, ready for the Post-Roe America.
Last year was full of pro-life state involvement, and SFLAction and the Pro-Life Generation are even harder at work this year. Get ready to eat our dust, abortion lobby—we are making even more states pro-life in 2022.