From the SFLA Blog
Students For Life Action Condemns Biden Administration for Taking Texas to Court Over Abortion Law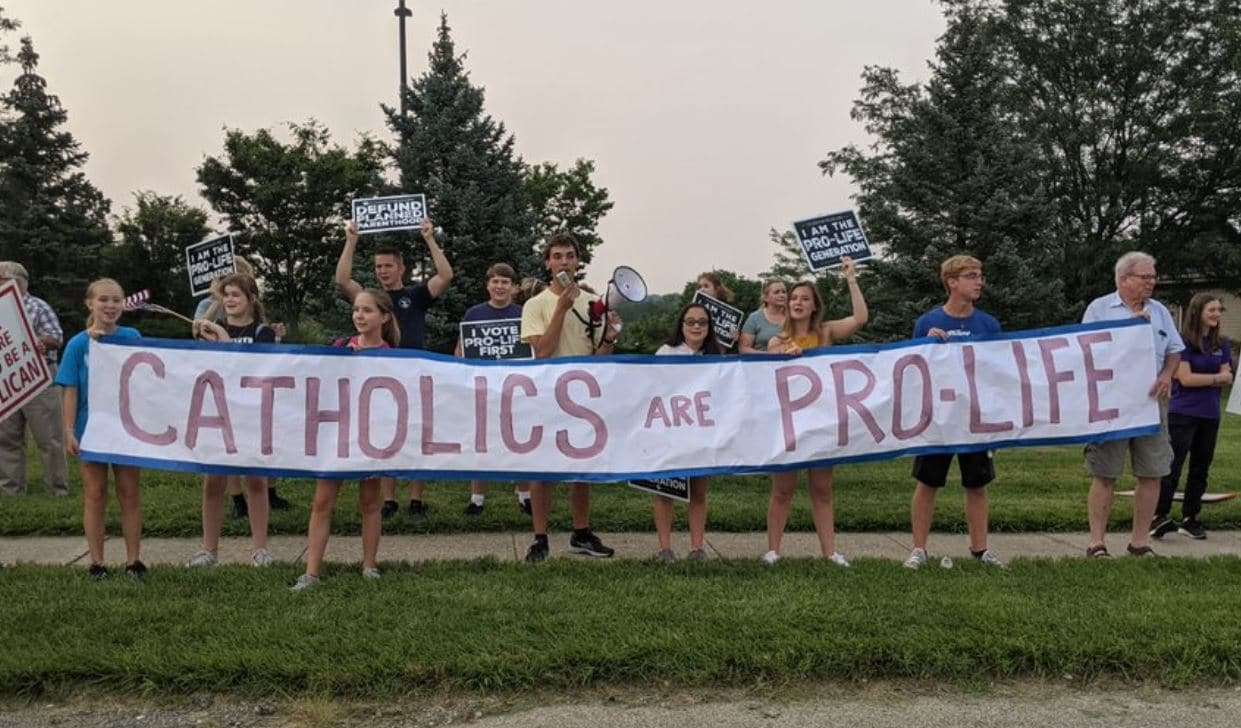 Brenna Lewis - 09 Sep 2021
Students For Life Action Condemns Biden Administration for going to court to continue the killing the preborn in Texas; says their Attorneys Need "a refresher course in the law"  
"Abortion is not written into the Constitution, but elections are, and it's time for new leadership in Congress and the Biden White House, which has prioritized abortion over all other issues," said Students for Life Action's Kristan Hawkins. "The on-going misuse of public power to force states to support abortion will have consequences at the ballot box." 
WASHINGTON D.C. (09-09-2021) – Students for Life Action President Kristan Hawkins made the following remarks after news that the Biden Administration's Department of Justice filed a lawsuit against the state of Texas for protecting preborn life after 6 weeks of pregnancy: 
"The Biden Administration wants to be sure that babies die in Texas, so they've taken the state to court, and that's everything you need to know about the current leadership, which doesn't seem to care what happen to women and children here and around the world as long as babies don't take their first breath. But Biden's lawyers really need a refresher course in the law. Abortion is not written into the Constitution, but elections are. It's time for new leadership in Congress and the White House, which has prioritized abortion over all other issues. 
"As Americans whose schools and businesses were shut down struggle to rebuild with the added burden of inflation, one business is going strong – Abortion. During the pandemic, Corporate Abortion took states like Texas to court along with the FDA to ensure that some people did die during COVID – the preborn. And now we learn that the birthrates during COVID plummeted.
"Why a Catholic President and Catholic Speaker of the House have made ending innocent life their chief policy goal is unfathomable to their fellow church members. As a Catholic, I'm horrified by both the loss of life and the betrayal of Church teaching by those who use faith as their favorite talking point. The on-going misuse of public power to force states to support abortion will have consequences at the ballot box."
With almost 90 groups in Texas and an active team on the ground, Students for Life Action has championed pro-life legislation in Texas this session, confronting hostile abortion supporters along the way. Click here and here to learn more about a few of our efforts. 
And Students for Life of America along with Human Coalition Action has an amicus brief before the Supreme Court calling on the high court to address the grave injustice of abortion. "Continued fidelity to the Roe/Casey regime is extraordinarily disruptive to a functioning and healthy society," the brief notes, adding later "​​a fetus in the womb is a distinct living human person—simply a very small one."
To access the brief, click here.
For interviews, contact Kristi Hamrick at [email protected].
–30–
Students for Life Action (SFLAction), a 501(c)(4), along with its sister organization, Students for Life of America (SFLA), a 501(c)(3), make up the nation's largest, pro-life, youth organization as well as operating a political and policy operation engaging people of all ages. Together they work to end abortion, the human rights issue of our day, and provide political, legal, and community support for women and their children, born and preborn. Headquartered in Fredericksburg, VA, SFLA has more than 1,250 groups on middle, high school, college, university, medical and law school campuses in all 50 states. SFLA creates strategy, policy and programming that connects those most targeted for abortion with people ready to help and builds a framework for political engagement on their behalf. SFLA/SFLAction has more conversations with those most targeted by the abortion industry every day, week, and year than any other pro-life outreach in the world. Every week, Students for Life entities reach more than 2 million people across social media platforms to have nearly 200,000 digital conversations. Under the leadership of SFLA/SFLAction President Kristan Hawkins, who was recruited to build the organization, SFLA has grown over the last 15 years into a $15 million organization preparing for a Post-Roe America.