From the SFLA Blog
SFLAction Congratulates and Looks Forward to Working with Virginia's Newly Elected Gov. Glenn Youngkin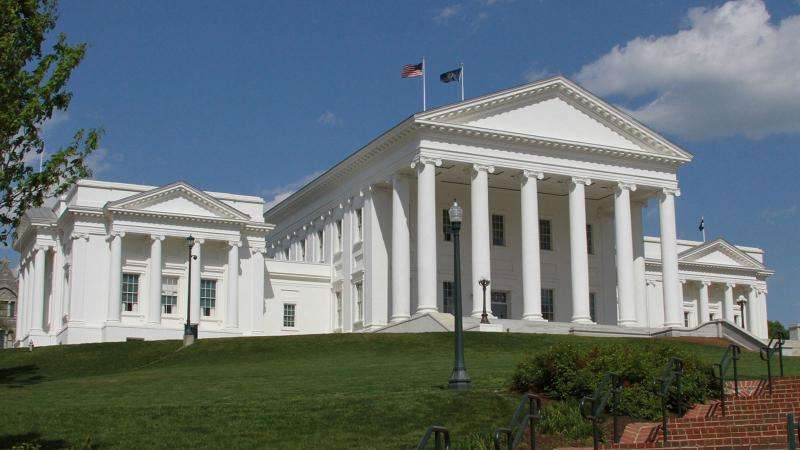 Caroline Wharton - 03 Nov 2021
Students for Life Action Congratulates Virginia's Newly Elected Governor Glenn Youngkin; "The Pro-Life Generation looks forward to working with you for an Abortion-Free Virginia" 
"As this campaign unfolded, it became clear that the only time Terry McAuliffe really supported parents was when they were aborting their children," said SFLA's Kristan Hawkins. 
Youngkin is the first Republican to win a state-wide race

 

since 2009.

 

In our #VotePro-LifeFirst Campaign,

 

SFLAction and Pro-Life Generation volunteers

 

engaged in 34 targeted Virginia districts out of 100 statewide races

 

SFLAction also

 

placed a Five-figure TV-ad

 

exposing Democratic gubernatorial candidate Terry McAuliffe's extreme abortion positions
FREDERICKSBURG, VA (11-02-2021) – As media projected a GOP win for governor, Students for Life Action President Kristan Hawkins congratulated Virginia's newly elected governor Glenn Youngkin. "Abortion is an issue that motivates voters, and in this race, Glenn Youngkin benefited from the passionate support for life in SFLAction's home state. As this campaign unfolded, it became clear that the only time Terry McAuliffe really supported parents was when they were aborting their children," said Hawkins. "This win adds to the momentum we need as we work for a Pro-Life Victory in 2022 at the national level. We are gearing up for a massive mobilization as look to the U.S. House and Senate in the election to come."
In this election cycle, SFLAction engaged in 34 House of Delegate races where candidates pledged to vote 100% pro-life, with some races receiving special attention. Since the beginning of the year, we've been exposing the extreme abortion agenda of the pro-abortion trifecta in Virginia. We shared the pro-life message through door knocking, text messages, phone calls, and five-figure TV advertisement. We exposed the radical positions of 19 House of Delegates candidate and 3 statewide candidates who were endorsed by Planned Parenthood and/or NARAL.
During this cycle, SFLAction Team members and volunteers: 
1. Knocked on more than 50,000 doors
2. Sent nearly 44,00 texts
3. Made more than 81,000 phone calls
4. Placed a Five-figure TV-ad exposing Terry McAuliffe's extreme abortion positions
You can read more on the radical abortion track record of some in Virginia politics, by clicking here and here.
Students for Life Action has worked at the state and federal levels to protect the lives of infants born during abortions. Click here to learn more.
For interviews, contact Kristi Hamrick at[email protected].
–30–
Students for Life Action (SFLAction), a 501c4, along with its sister organization, Students for Life of America (SFLA), a 501c3, make up the nation's largest, pro-life, youth organization as well as operating a political and policy operation engaging people of all ages. Together they work to end abortion, the human rights issue of our day, and provide political, legal, and community support for women and their children, born and preborn. Headquartered in Fredericksburg, VA, SFLA has more than 1,250 groups on middle, high school, college, university, medical and law school campuses in all 50 states. SFLA creates strategy, policy and programming that connects those most targeted for abortion with people ready to help and builds a framework for political engagement on their behalf. SFLA/SFLAction has more conversations with those most targeted by the abortion industry every day, week, and year than any other pro-life outreach in the world. Every week, Students for Life entities reach more than 2 million people across social media platforms to have nearly 200,000 digital conversations. Under the leadership of SFLA/SFLAction President Kristan Hawkins, who was recruited to build the organization, SFLA has grown over the last 15 years into a $15 million organization preparing for a Post-Roe America.