From the SFLA Blog
Profane Vandalism at the University of Missouri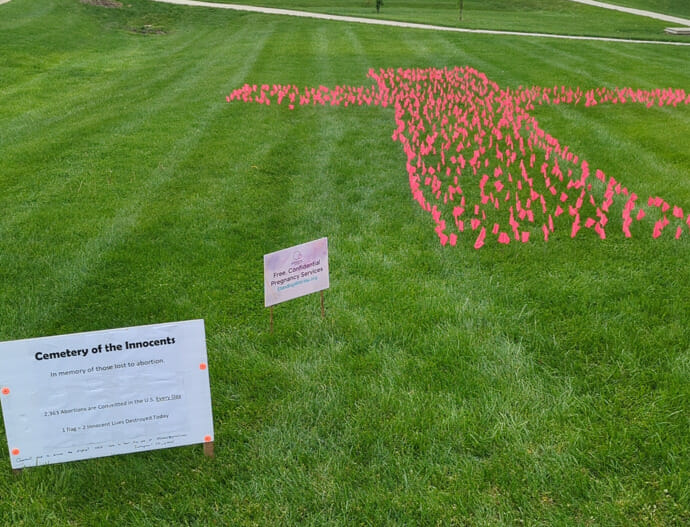 Caroline Wharton - 10 May 2022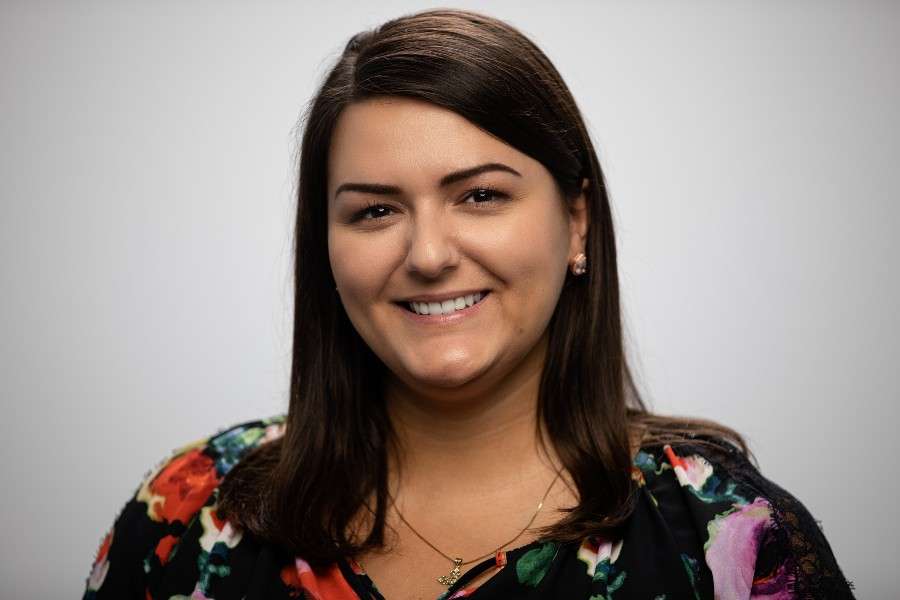 GUEST POST: On May 2nd at the University of Missouri at St. Louis (UMSL), Students for Life of UMSL set up a Cemetery of the Innocents display in which each pink flag represented two lives lost to abortion in one day, coming out to 2363 abortion deaths daily.  
The campus SFLA group was approved by the university to reserve lawn space south of the campus student center for the duration of Monday, May 2nd through Wednesday, May 4th. Here's what it looked like on the morning they set it up.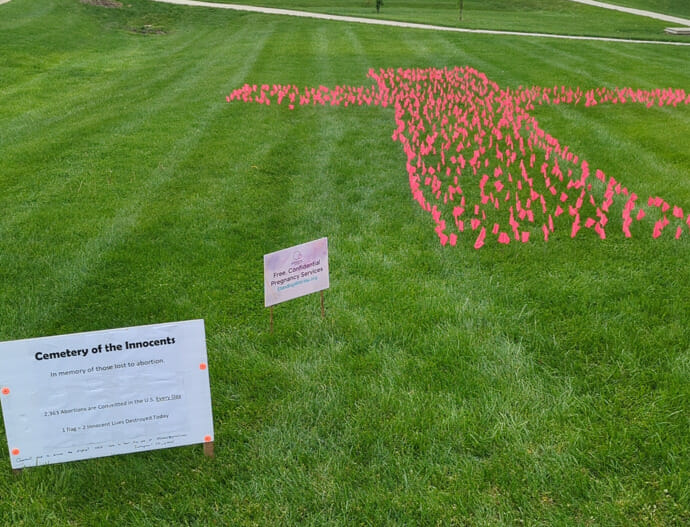 However, just hours after the display was finished, someone vandalized it, using a pencil to write "F*ck Off!" on the main sign which explained the purpose of the display. Clearly, they had read the intent of the display and decided to act aggressively in response.  
Later on in the day, both of the explanatory signs were ripped from the ground, destroyed, and thrown in a nearby trash can.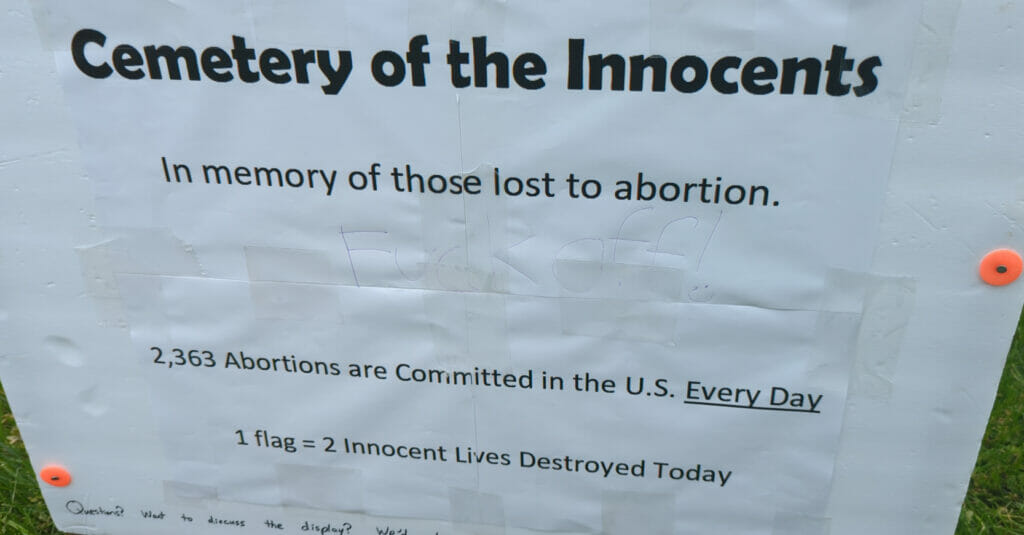 This blatant show of disrespect to the unborn whose lives were memorialized via this display is extremely saddening, and it shows the pro-abortion culture that is present on most college campuses currently.
Just 20 minutes away from UMSL, the Students for Life club at Saint Louis University  put up the same display back in November . Several pro-abortion students also vandalized that display, harassed one of the pro-life students, and created a large protest during which they played obscene music and chanted mantras such as "My Body, My Choice" while the pro-life students prayed beside the display. Clearly, this type of incident is not an isolated one.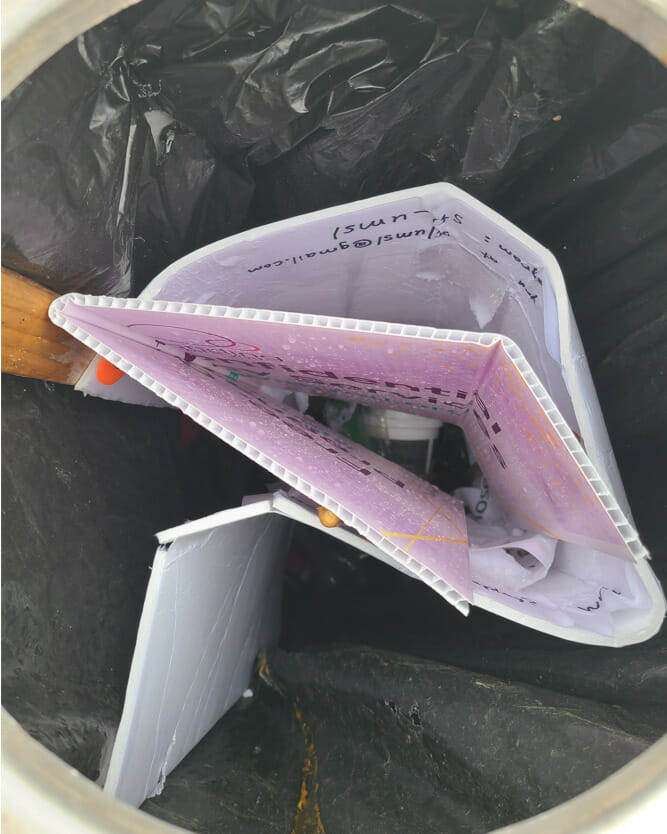 The President of Students for Life of UMSL Thomas Citrowske said, "I was disappointed to find that those students who vandalized our memorial were unable to engage in constructive dialogue with us through the contact information given on the sign. Given that the [Justice Alito draft] was recently leaked, we understand that there can be a lot of strong feelings surrounding that."  
He also offered a message to his peers on campus, saying: "Please know that our group is always there to support women and any students who are struggling with this. We are here to help or talk it out with you in any way we can, but vandalism is never appropriate." 
Thankfully, the Dean of UMSL did respond to a pro-life student's email to him reporting the crime, offering his "sincerest apologies," and stating that the UMSL "does not tolerate this type of behavior on campus and appropriate disciplinary action will be taken should the involved parties be identified."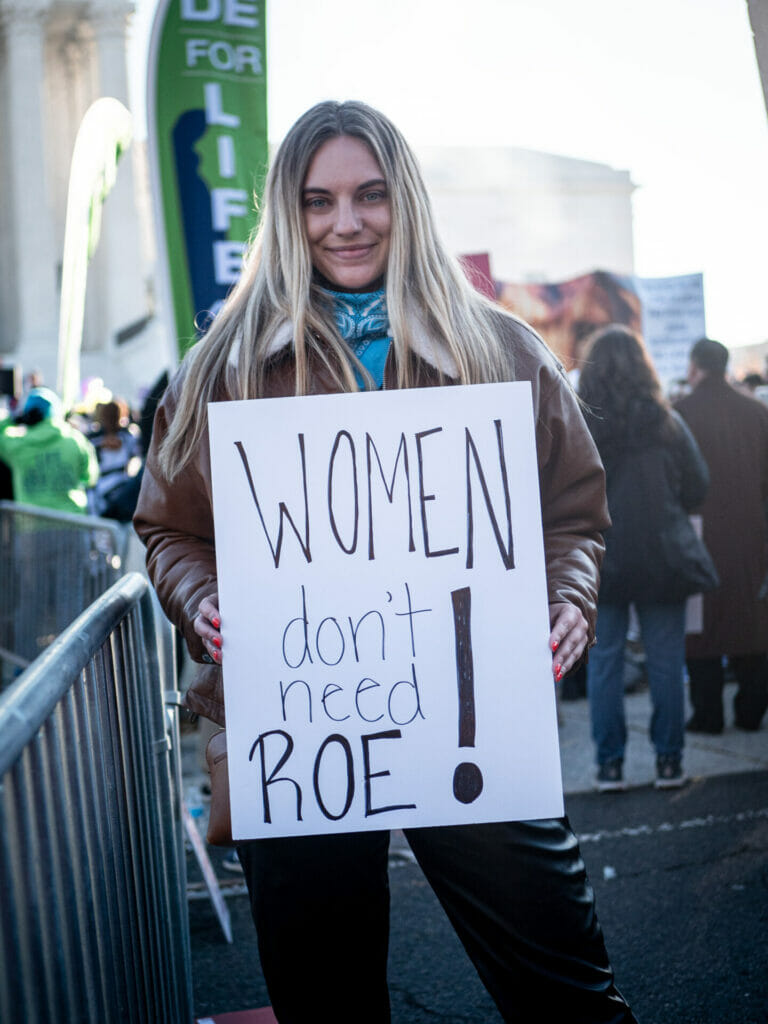 Vandalism unfortunately occurs quite frequently towards Students for Life of America (SFLA) groups around the country, and SFLA is anticipating an increase in these crimes with the recent news of the Supreme Court leak, as well as the impending Dobbs v. Jackson decision.
Now, more than ever, it is crucial to stand up to defend life on campus—and SFLA groups will not be deterred by vandalism!