From the SFLA Blog
Pro-Abortion Students Lash Out After Being Triggered by Sidewalk Chalk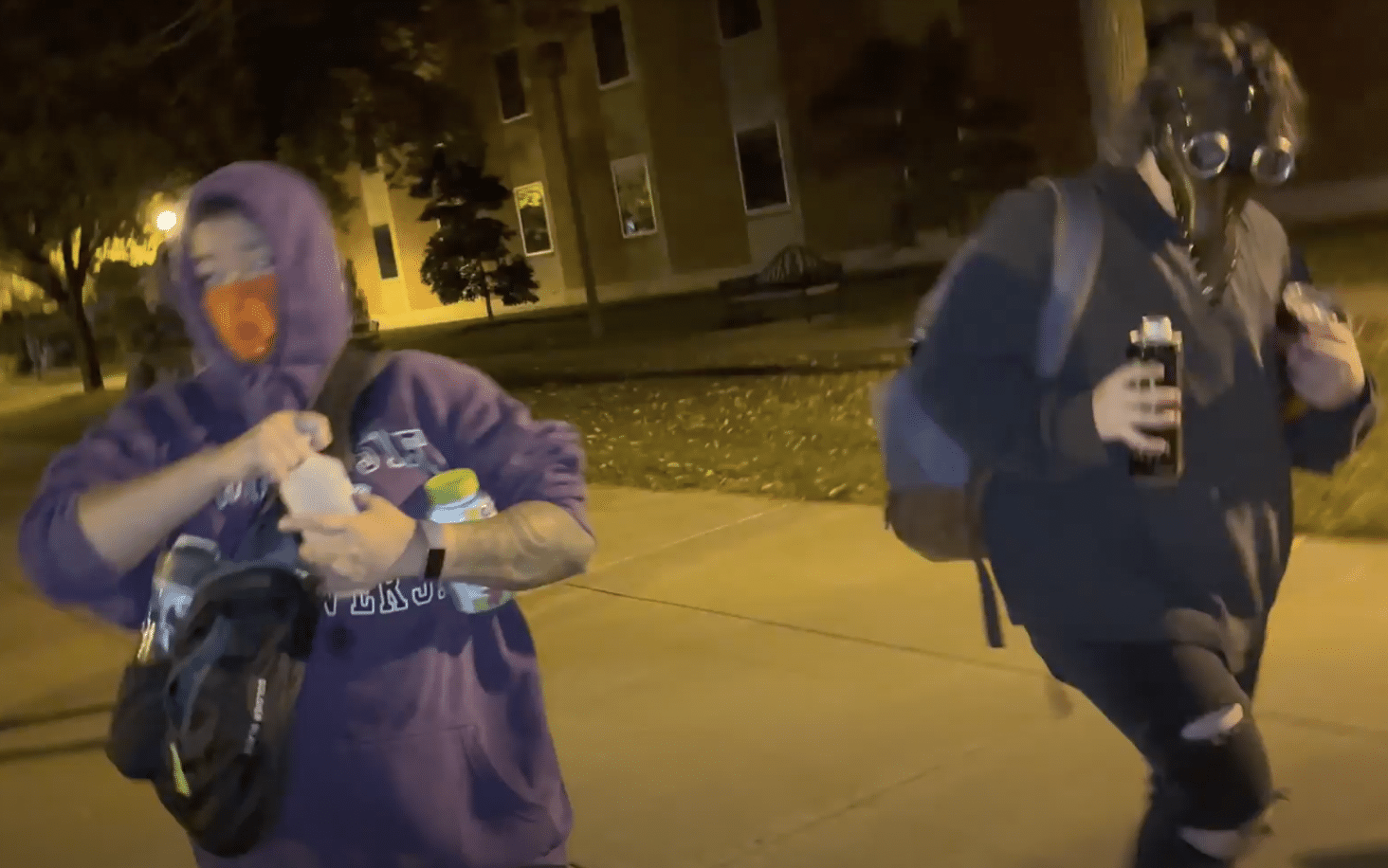 Kristi Hamrick - 27 Oct 2021
Earlier this month, students holding peaceful pro-life displays at Eastern Washington University and Gonzaga Universitywere protested, and at Gonzaga, pro-abortion students even encouraged classmates to file misleading school reports of "bias" against pro-life students in retaliation for the display. The following week, hundreds of pro-abortion Wellesley College students protested Students for Life of America president Kristan Hawkins for making a Fall Speaking Tourstop at their Massachusetts school. Ahead of the talk, some Wellesley students even threatened violence and confrontation.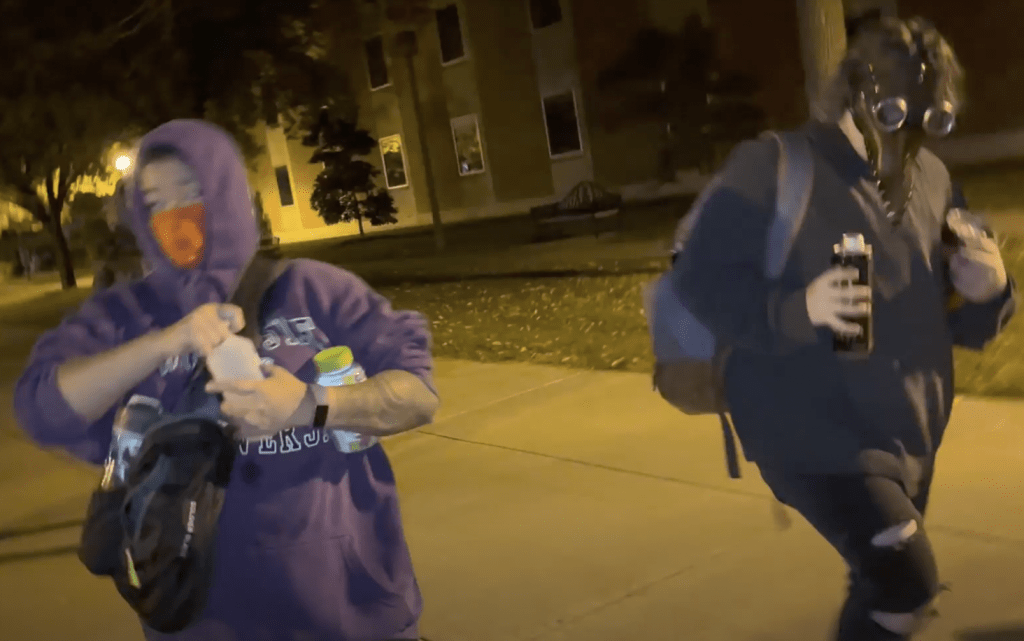 Continuing the trend this week, pro-abortion students at universities in Minnesota and Oklahoma became so triggered by the site of sidewalk chalk drawings during National Pro-Life Chalk Day that they lashed out — in one case, dousing a pro-life student in isopropyl alcohol. Pro-life students at Winona University dealt with multiple instances of hostility and vandalism throughout the day, culminating in a pro-abortion student threatening to slap a pro-life student and another dousing her in water and isopropyl alcohol while vandalizing the pro-life sidewalk chalk display. At the University of Oklahoma, pro-abortion students vandalized a pro-life chalk display, using chalk to write over and cross out pro-life messages and add dehumanizing phrasing.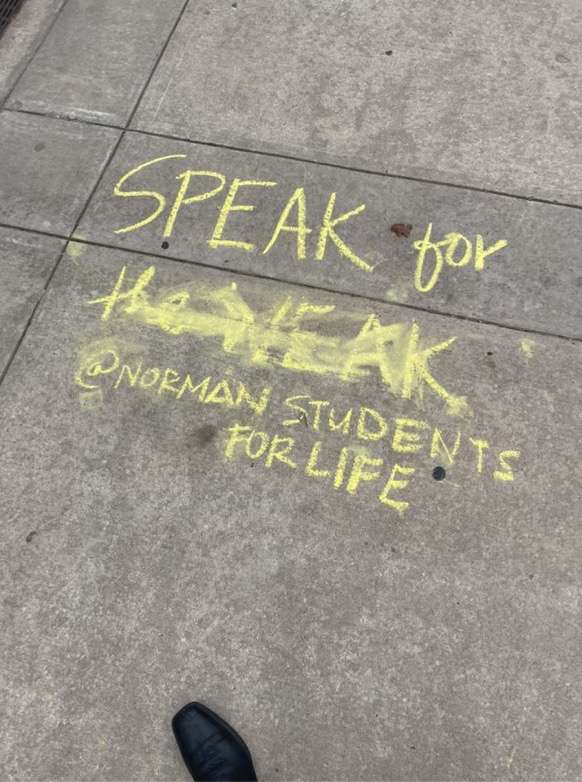 In an age of increasing intolerance and censorship from the Left, the simplest acts — like sidewalk chalking — become a more powerful means of reaching campuses and communities with the truth about abortion and the resources available to pregnant mothers. Between knocking on doors to speak with neighbors about nonviolent abortion alternatives, sidewalk chalking affirming and informative pro-life messages on campus, and engaging classmates in personal conversations about abortion and the resources available to pregnant mothers, pro-life students are finding ways to circumvent the censorship that hounds them online. But while Big Tech can't stop on-the-ground efforts, pro-abortion students are often more than willing to play the role of censor and tyrant against classmates who dare to take a position against abortion violence.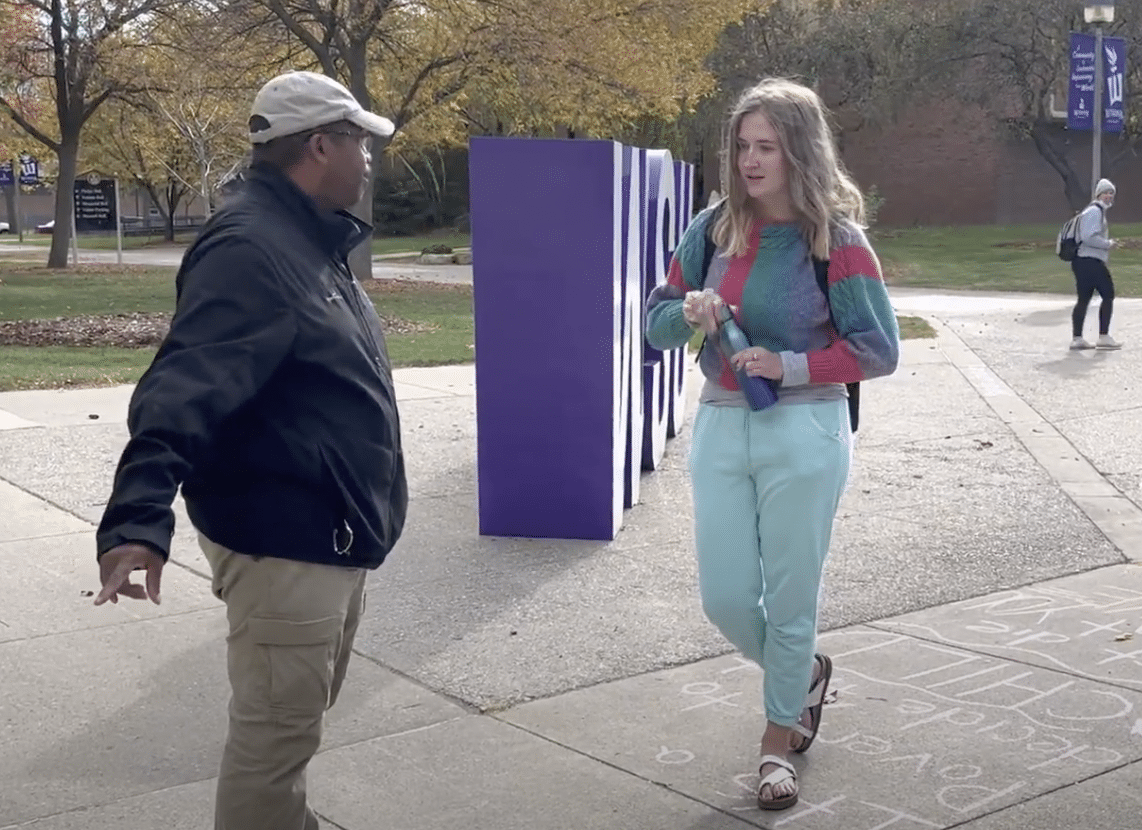 University students are facing a choice: Go along with an intolerant, pro-abortion mob, be a silent bystander, or take courageous stand for life. While the pro-abortion movement is busy raising up students who are so unhinged and intolerant that the site of sidewalk chalk sends them into a rage, we'll keep equipping strong and stable pro-life leaders to reject the censorship and stand up for their right to speak out against abortion violence.