From the SFLA Blog
We Aren't Letting KBJ Get Confirmed Without a Fight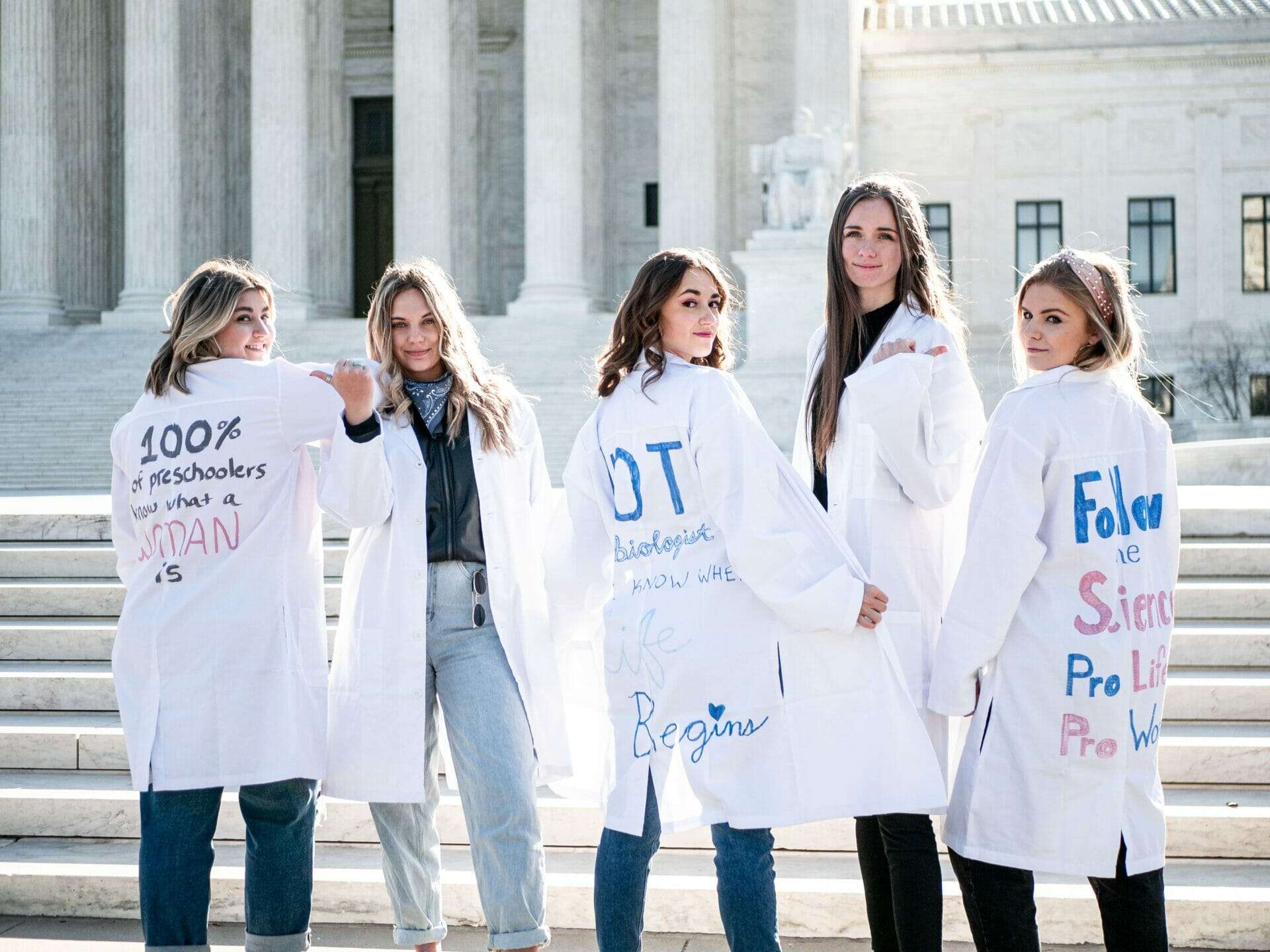 Caroline Wharton - 05 Apr 2022
With the potential confirmation of Judge Ketanji Brown Jackson (KBJ) to the highest Court in our Nation, life is once again on the line—which means Students for Life Action (SFLAction) is once again fighting on the frontlines.
To work against this dangerous prospective addition to the United States Supreme Court, SFLAction returned to the steps of the Supreme Court to tell the Senate Judiciary Committee to vote NO on KBJ—and, as the only group present, we donned a little something special to do it.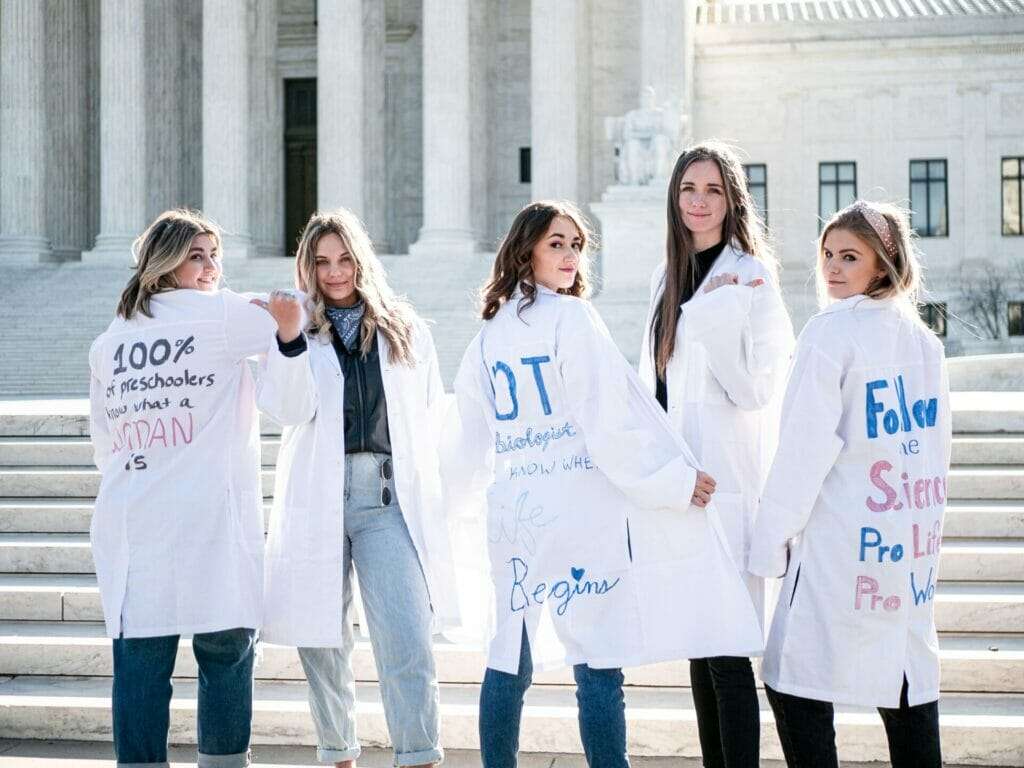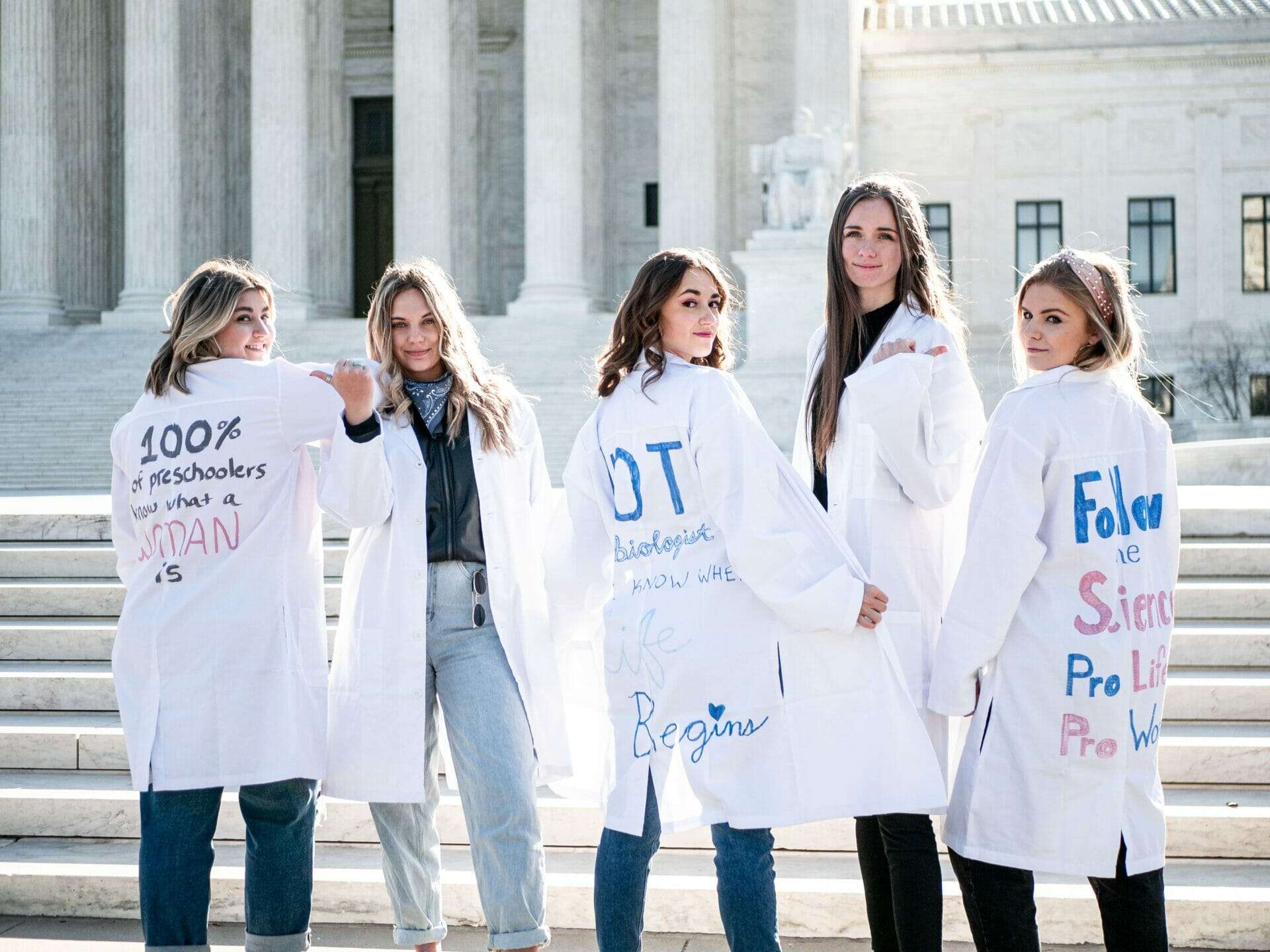 Armed as always with signs, bullhorns, and determined spirits, SFLAction and our student activists also wore lab coats embellished with pro-life messages to make the point that you do not need to be a biologist to know when life begins and what a woman is, since the highly-educated KBJ claims ignorance of both matters of basic reality. KBJ had remarked in her confirmation hearings that she didn't know either answer and claimed her ignorance was due to not being a biologist—but since when did you need a specialized degree to know simple facts? It's frightening to imagine the Supreme Court of the United States harboring a member who refuses to matters of basic reality that elementary school children could answer.
SFLAction gives KBJ's feigned ignorance three Pinocchios, and our lab coats called out the frightening, stupidity of her comments with phrases saying, "Not a biologist but I know what a woman is and when life begins," "I passed 7th grade biology, did you KBJ?," "95% of biologists agree that life begins at conception," and "100% of preschoolers know what a woman is."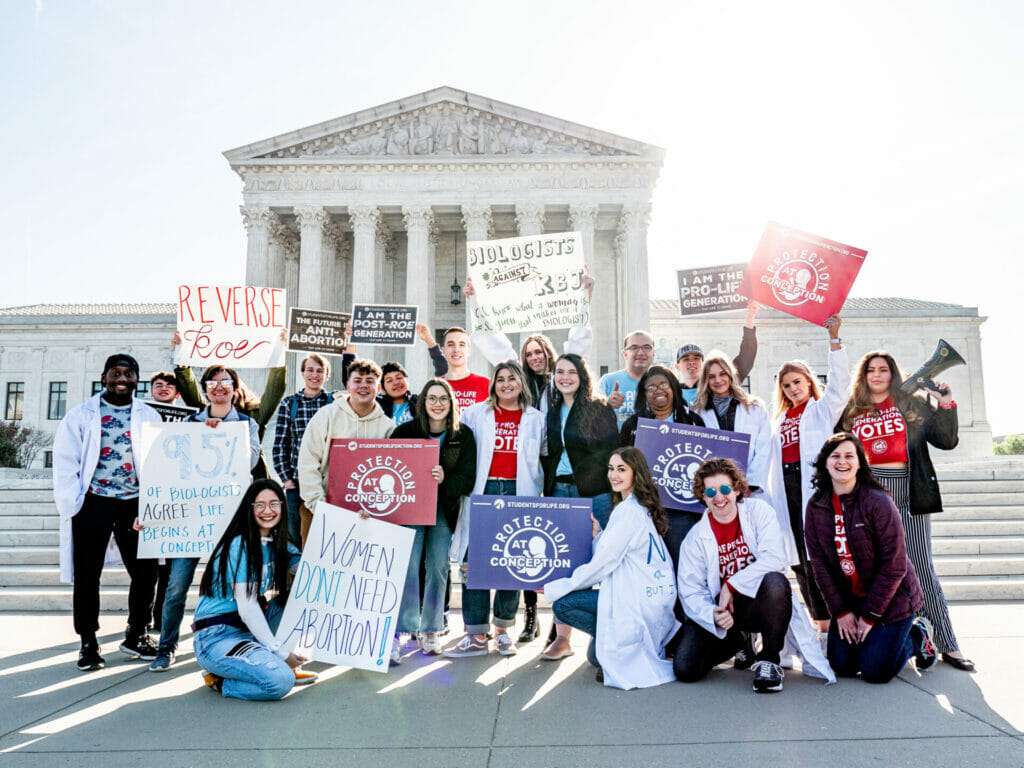 With more than three dozen protestors in attendance, SFLAction made it clear that while you do not have to be a biologist to know when life begins and what a woman is, our Supreme Court nominees should know those simple definitions. After all, how can you protect life and women if you don't know what they are? Sen. Ted Cruz (R-Texas) made that very same point as he warned that, if placed on the Supreme Court, KBJ would "eliminate every reasonable restriction on abortion including partial-birth abortions."
Here's what a few of our students and staff had to say about the protest:
Noah Slayter, a member of the Cardinals for Life at the Catholic University of America, said,
"We were out today to protest the Senate Judiciary Committee approving SCOTUS nominee Ketanji Brown Jackson, and we're really concerned because we need a Supreme Court justice that supports all life from conception to natural death, and that's just not KBJ. We will make sure our call for a justice for life is loud, energetic, and heard!"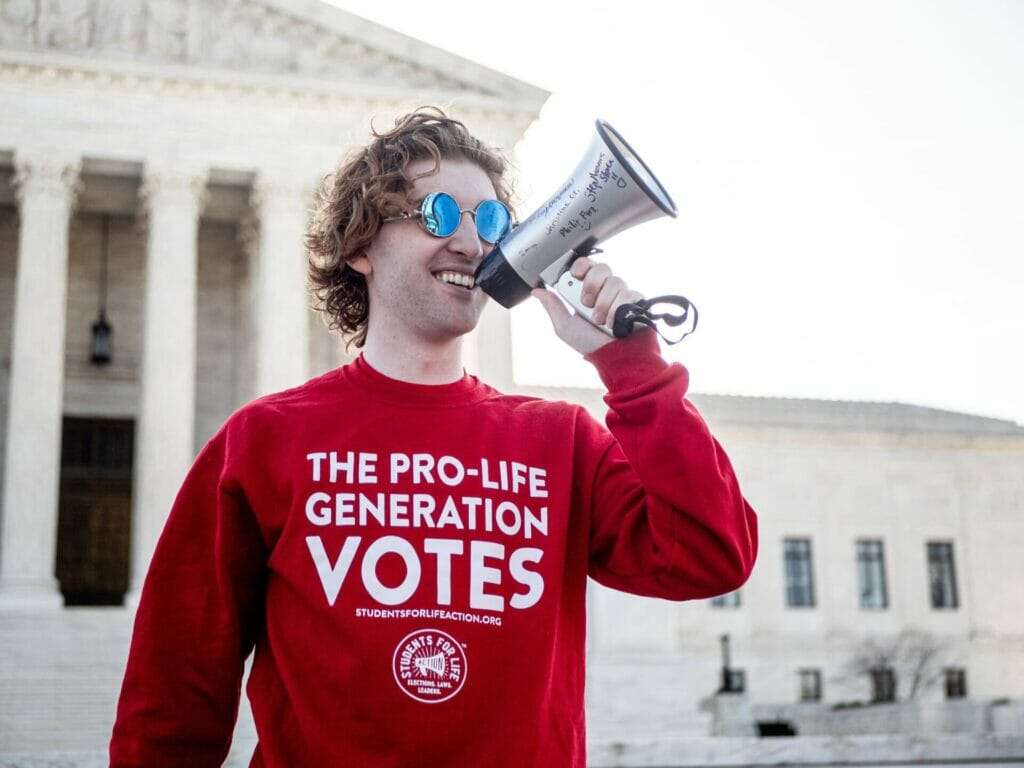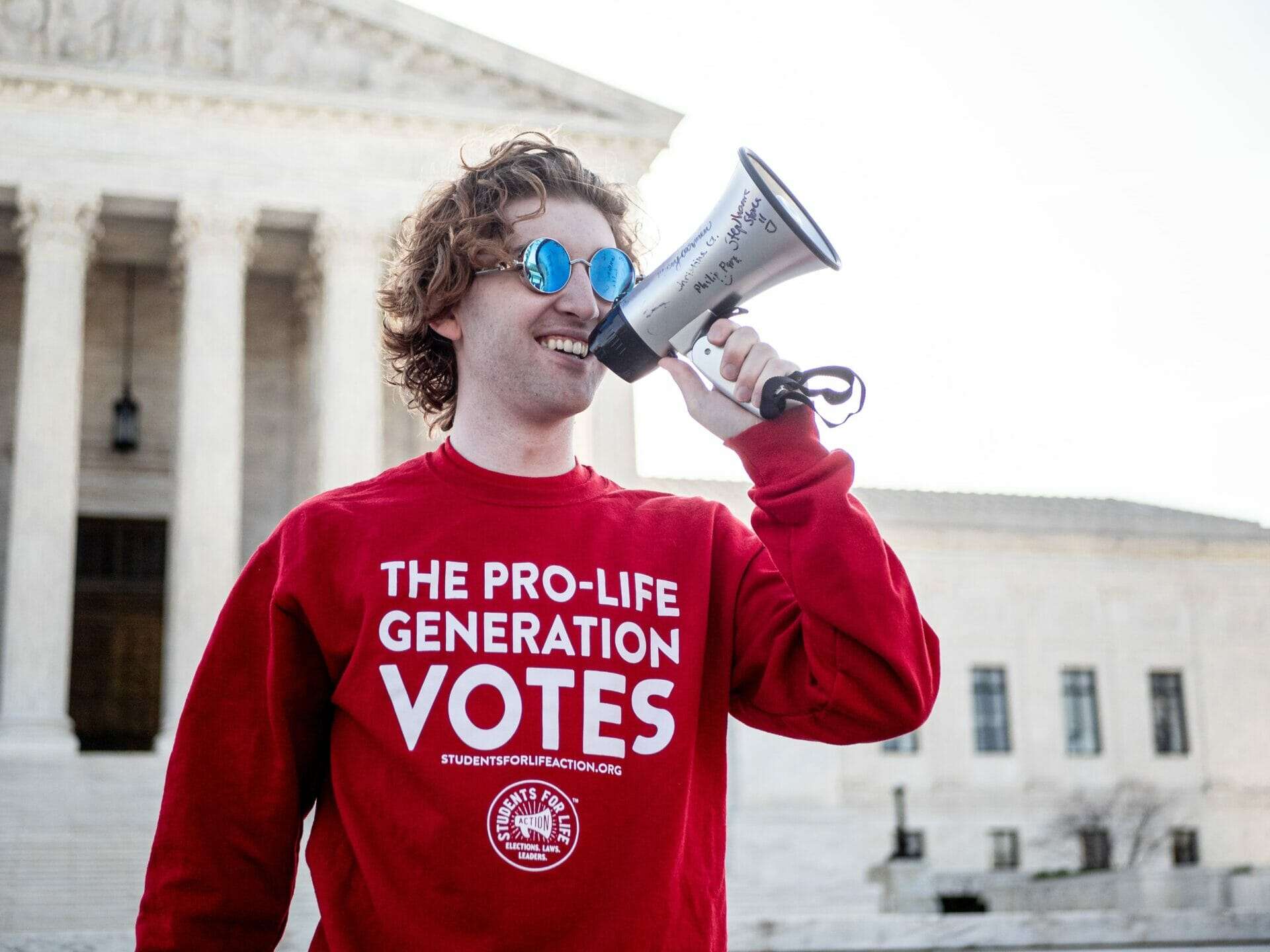 Emi Cueto, a member of the Future Medical Professionals for Life at the University of Virginia, said,
"I think it's super important for this generation to show that we care. We're all supposed to stand up for life—no matter what race, creed, color, or religion you are—and today we showed we care enough about life to oppose KBJ who stands for everything we do not—namely abortion. The young people in this country care about what's going on, and we want to change it for the better. That's why it's always really inspiring to see so many people come from miles away to rejoice in each other's company and stand for life together."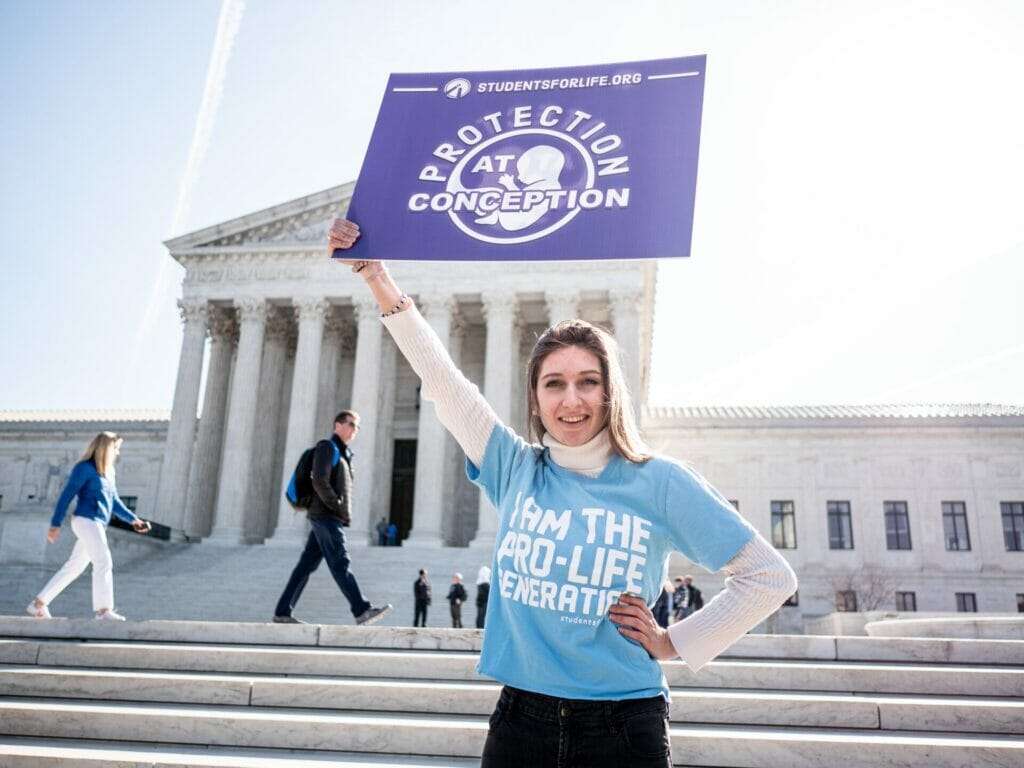 Mary Carmen Zakrajsek, Students for Life of America's Indiana Regional Coordinator, said,
"The biggest takeaway for me today was the fact that the Pro-Life Generation always shows up to make their message known. We really are history-makers because we refuse to be passive in the face of injustice. That's why we showed up today with tons of students in tow to protest KBJ—we will not be silent about someone who supports the atrocity of abortion."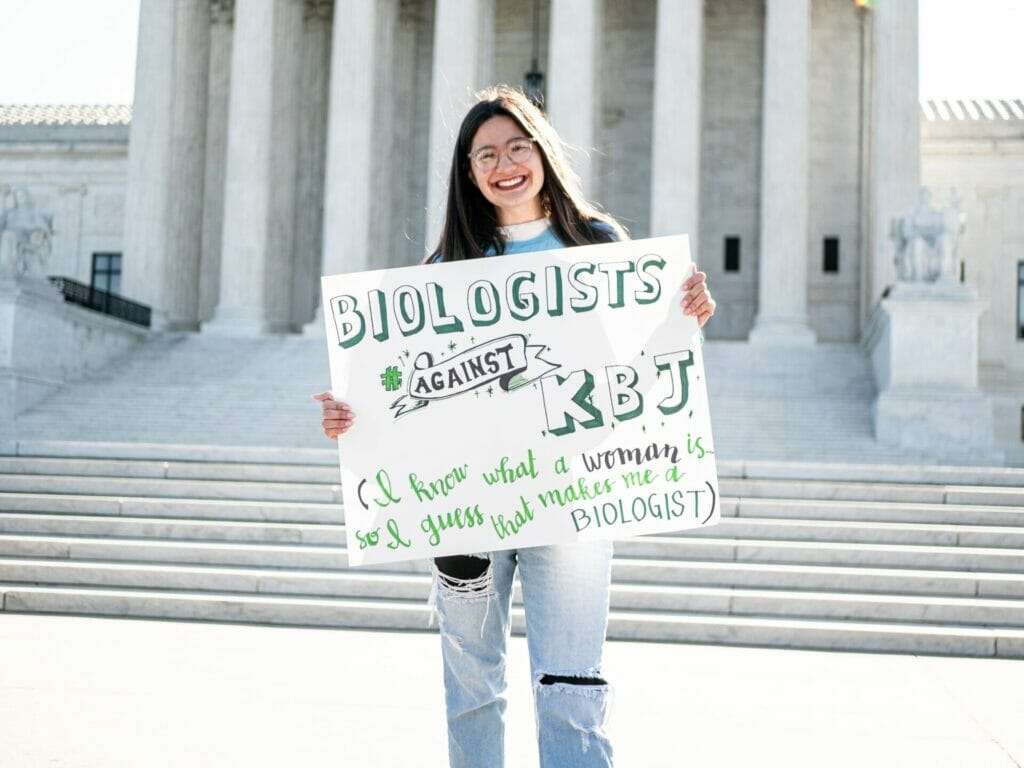 Katie Rose Geer, a member of the Liberty Students for Life at Liberty University, said,
"I think it's important that as students we be a part of history and that we also help change history. KBJ does not represent women, she does not represent minority women, and she is anti-feminist since she supports abortion. I think that we need someone who actually cares for all life, and that's not KBJ. She doesn't deserve a seat on the Supreme Court."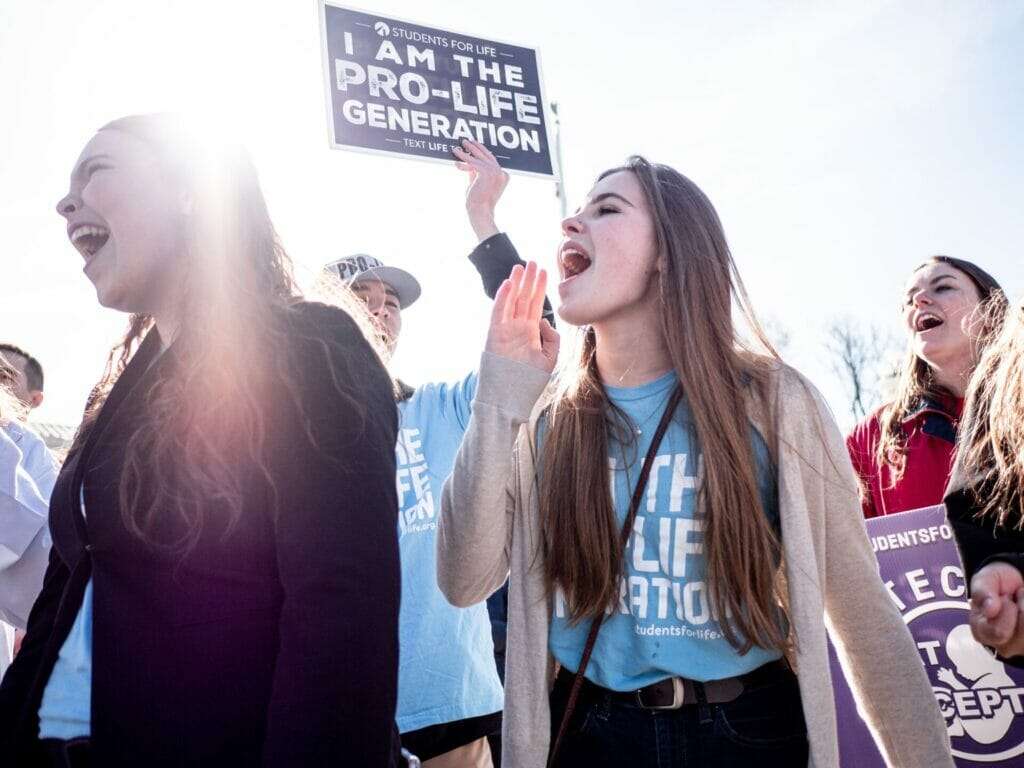 SFLAction will continue to fight against the confirmation of KBJ as she presents a serious danger to all Americans should she become a SCOTUS justice—and you can help, too! Click HERE to tell your Senators to vote no on the confirmation of KBJ.
To learn more about Ketanji Brown Jackson's constitutional issues as she opposes free speech for pro-life Americans while also defending the gruesome partial-birth abortion procedure, click here to read more at Fox and here to read more at the Washington Examiner.