From the SFLA Blog
The #ProLifeGen Marches and Meets to Be All in For Life in 2022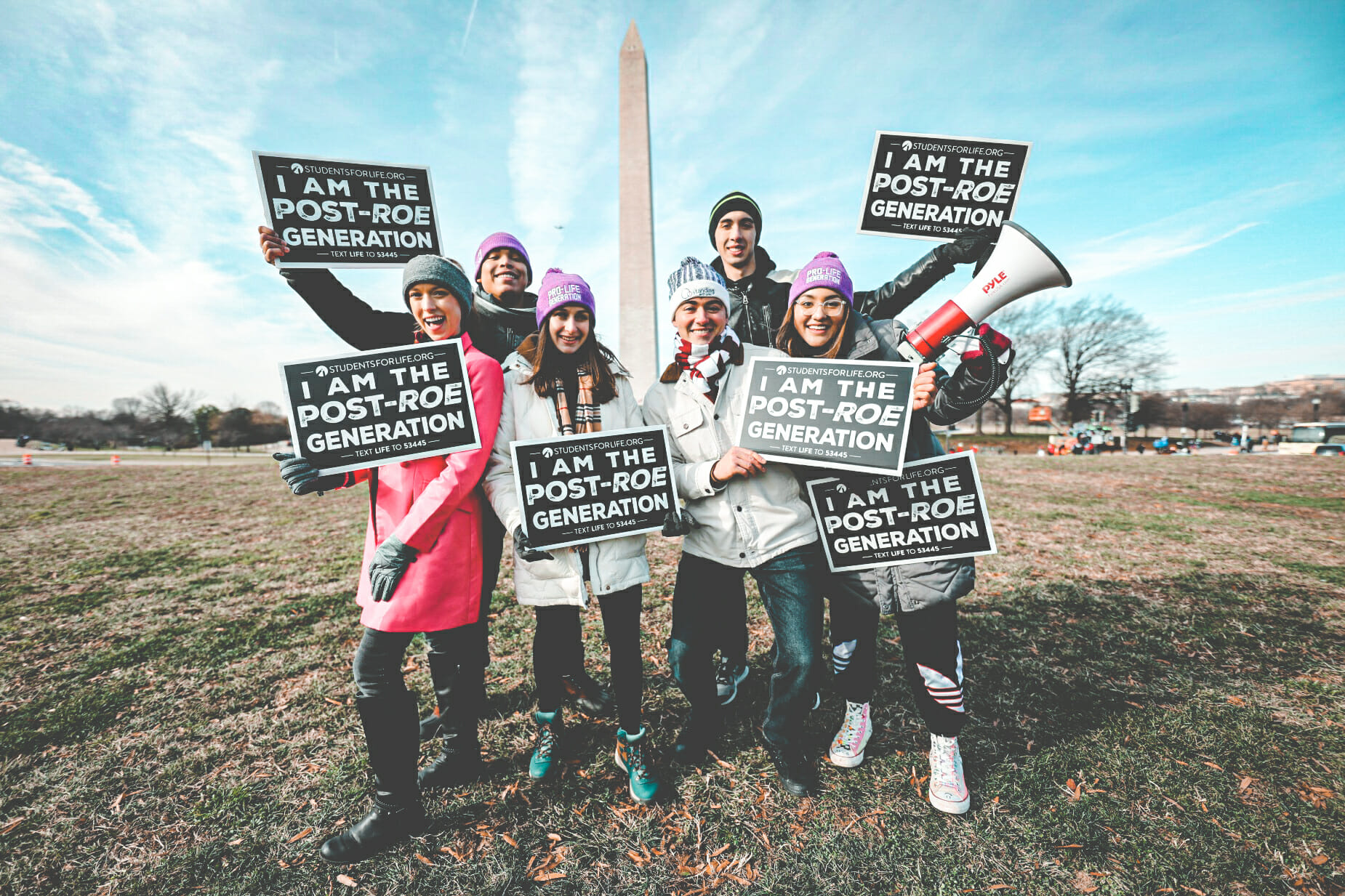 Caroline Wharton - 24 Jan 2022
It's a wrap on the 2022 National Pro-Life March and National Pro-Life Summit—and to say it was a success might just be the understatement of the year. The media is abuzz about this week of pro-life activism, and Students for Life of America (SFLA) can't blame them; this truly was a week to write home about. Check out some of our highlights below:
The National Pro-Life March:
SFLA showed up and showed out at the National Pro-Life March, bringing students from across the nation to publicly demonstrate their dedication to life. Our signs were proudly raised and scattered across the District of Columbia, proclaiming that the Pro-Life Generation is the Post-Roe Generation. Take a look at our time lapse below from this year's March.
Even bone-chilling temperatures, dropping into the teens, couldn't keep us away. We bundled up and made our presence known—but the same can't be said for pro-abortion supporters of whom neither hide nor hair were seen (and that was okay with us!). Typically, the abortion lobby tries to raise hell at pro-life events—like an Antifa appearance—but this year's March was different. Perhaps the abortion lobby is finally realizing that fighting the demise of their outdated movement is futile? After all, Roe v. Wade is going to be reversed whether they show up or not—they might as well stay out of the cold.
To get a better feel for the March, check out our wrap-up video below.
The National Pro-Life Summit:
Between an appearance by former Vice President Mike Pence and an overwhelming number of pro-life students being trained in our Post-Roe Plan, the largest pro-life conference couldn't have gone any better. The National Pro-Life Summit, titled "All In For Life," focused on the future of the pro-life movement as the upcoming Dobbs v. Jackson decision appears poised to inescapably change the abortion landscape for the better. Here's what you should know:
Vice President Mike Pence Delivered
Former Vice President Mike Pence gave a beautiful speech to an enthusiastic, sold out audience, and the Pro-Life Generation was pumped to hear him. He told the cheering crowd, "We are asking the [Supreme] Court in no uncertain terms to make history…We are asking the Court to overturn Roe v. Wade." His words were met by cheers from an audience of more than 1,500.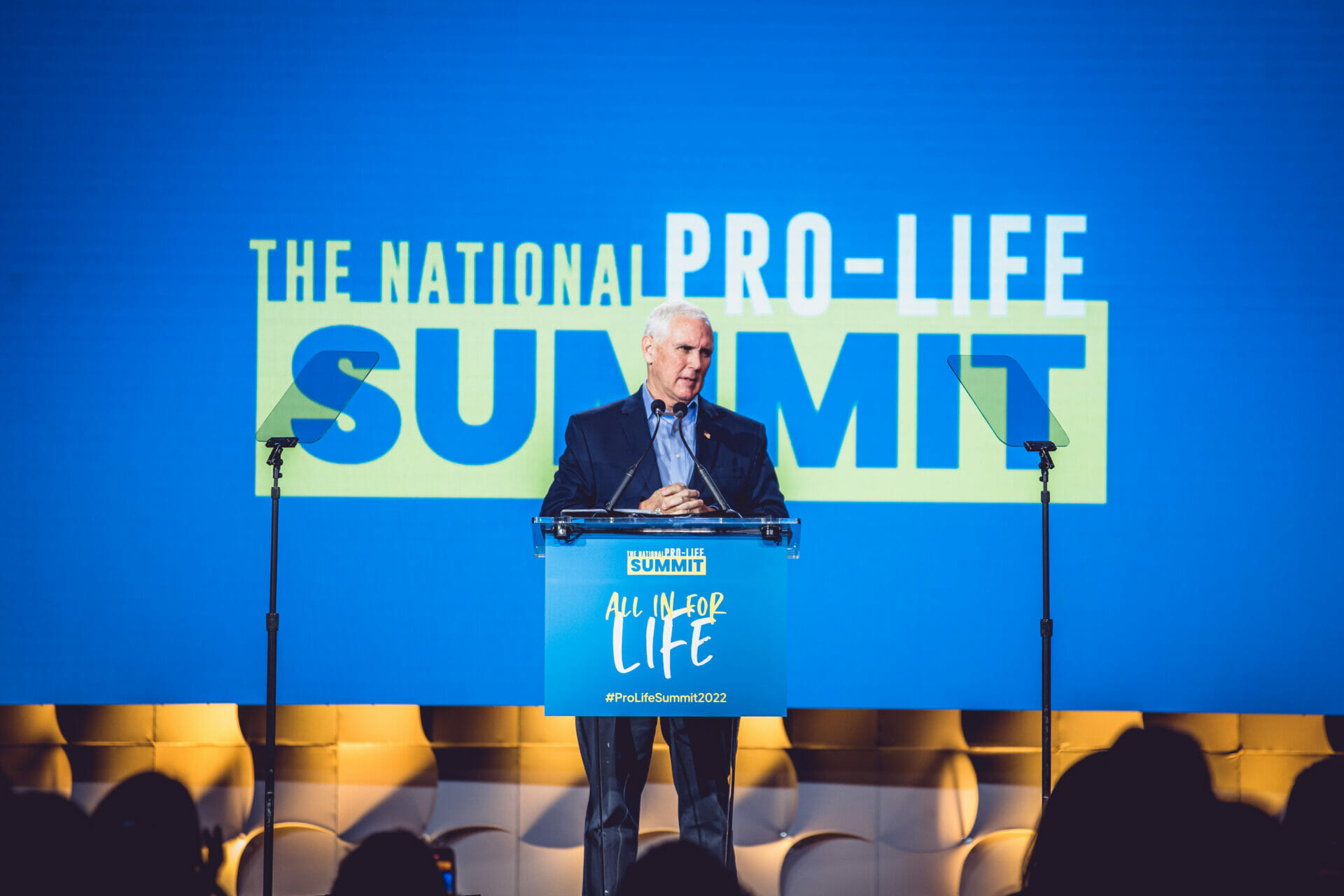 SFLA President Kristan Hawkins Stoked the Fire
We can't help but love our fearless leader, SFLA President Kristan Hawkins—and that includes her speech at the Summit, too! Hawkins summarized the history of life as an American ideal and detailed the responsibilities of the Pro-Life Generation as we work towards a Post-Roe America. Most poignantly, she made a pledge that should be an example and an inspiration to all in the pro-life movement, saying:
"Men and Women, Friends and Allies, our Founders' pledge is my pledge to you today…my honor, my fortune, and my life – to ensure millions of lives may one day be free to live. The Fight for Freedom is here. It's today. It's now.  For there is no better cause in the world. And I'm All in…for Life."
To read her speech in it's entirety, click HERE. (Trust us; you'll definitely want to!)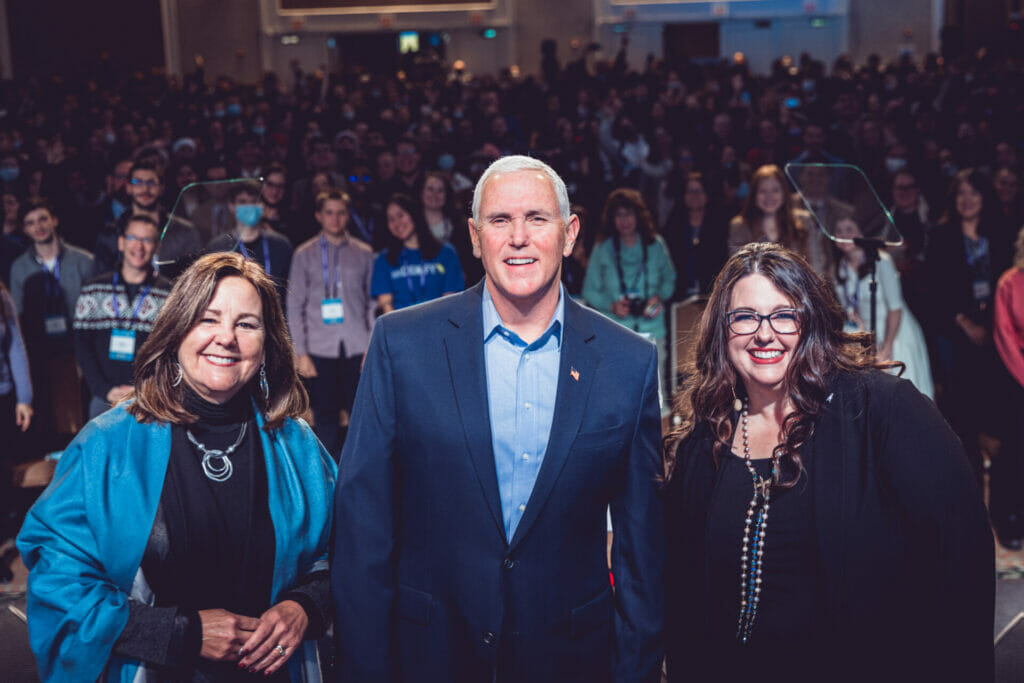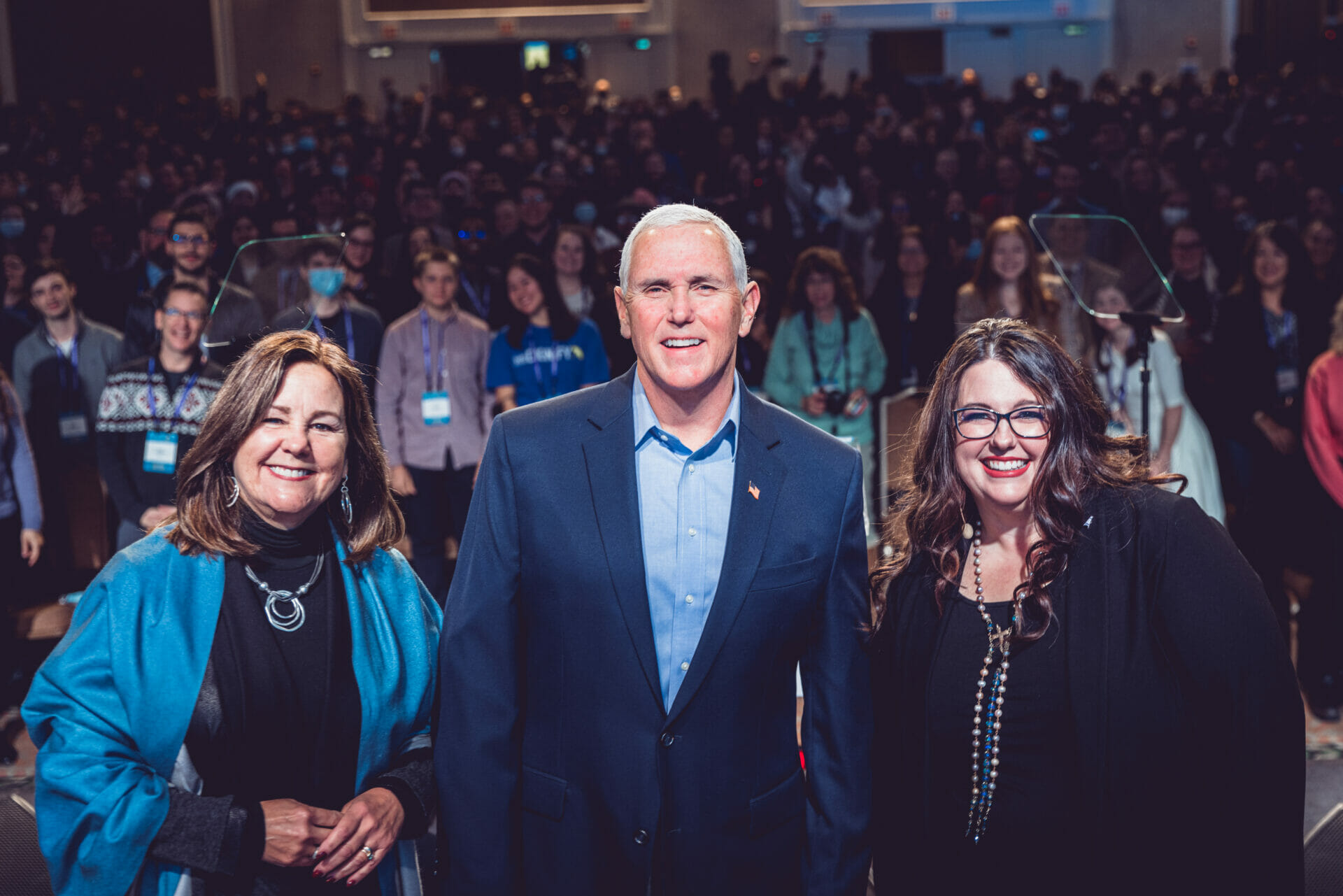 The Pro-Life Generation is in the news—everywhere!
We already knew the Pro-Life Generation was awesome, but click the links below to read what everyone else thinks about SFLA and the Pro-Life Generation making serious moves in culture and law:
As more coverage comes in, we'll keep this list updated so stay tuned for more—and next year, make sure you're a part of the action by attending the National Pro-Life Summit. We're betting Roe will be reversed by then, and you won't want to miss the celebration.