From the SFLA Blog
Your Itinerary for the Week of Pro-Life Activism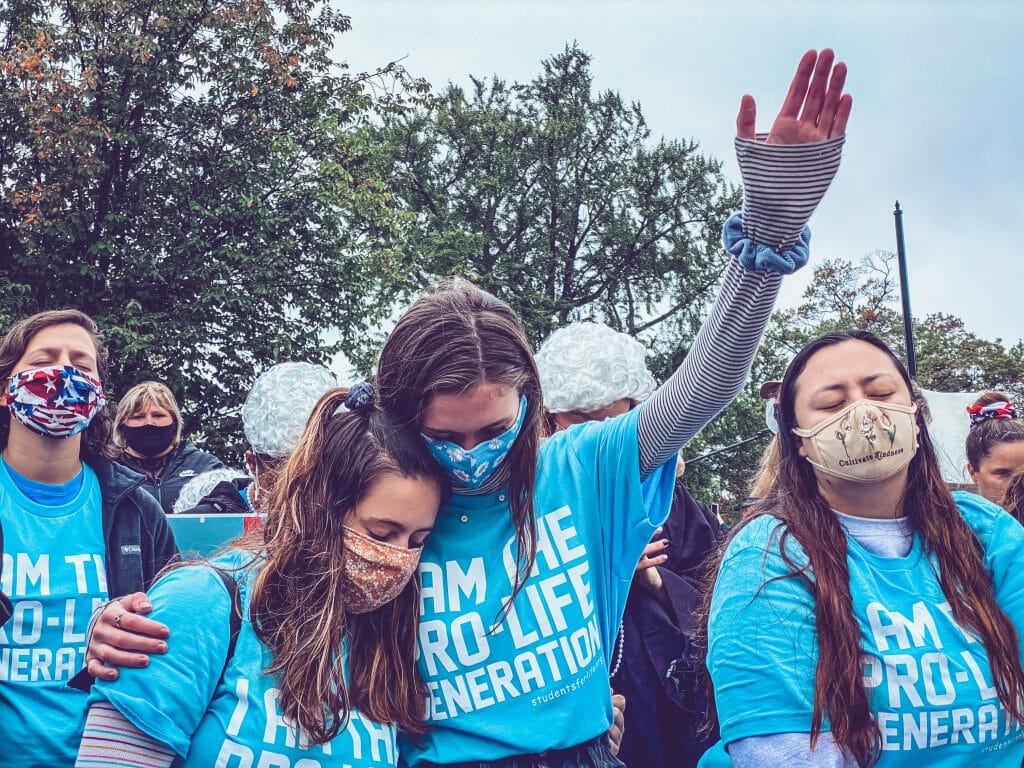 Caroline Wharton - 11 Jan 2022
The most important week of the year for the pro-life movement is coming up, and Students for Life of America is here to help you maximize it. If you're headed to Washington D.C. for the National Pro-Life March, you should know about other important opportunities available while you're there. Forget your FOMO: Here is a pro-life activist's itinerary for the week so you don't miss out on anything:
Peaceful Protest at Planned Parenthood: Hosted by the Priests for Life, this protest will meet at 9 a.m. EDT at 1225 Fourth Street NE for interdenominational prayer and speeches, led by Father Frank Pavone, National Director of Priests for Life; Janet Morana, Bryan Kemper, and other pro-life leaders. As Planned Parenthood is the abortion giant, it is particularly significant for us to meet at their facilities to pray for an abortion-free America.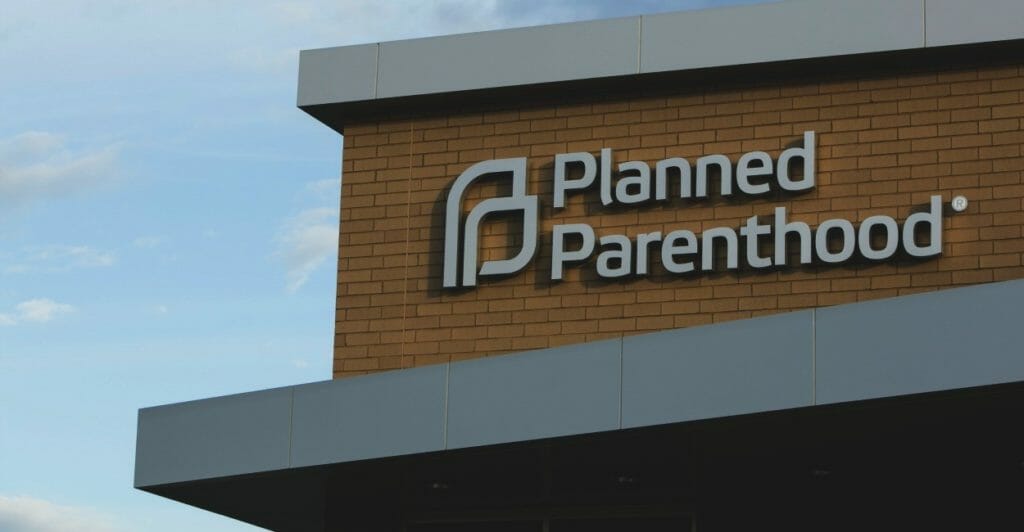 Students for Life of America Supreme Court Prayer Vigil: At 4:30 p.m. EDT, there will be a vigil in front of the Supreme Court to pray for the reversal of Roe v. Wade, the protection of pregnant mothers and the preborn, and the abolition of abortion.
Prayer vigils should not be disregarded or thought of lightly —these gatherings are times of intense hope and unification of the pro-life movement as we all collectively ask for our country to be set free from the evil institution of abortion.
If you'd like to come pray with us, click HERE to RSVP so we know you're coming. Please also consider sharing this event with friends and familt. We want as many hearts united in prayer together as possible. See you at the Supreme Court steps!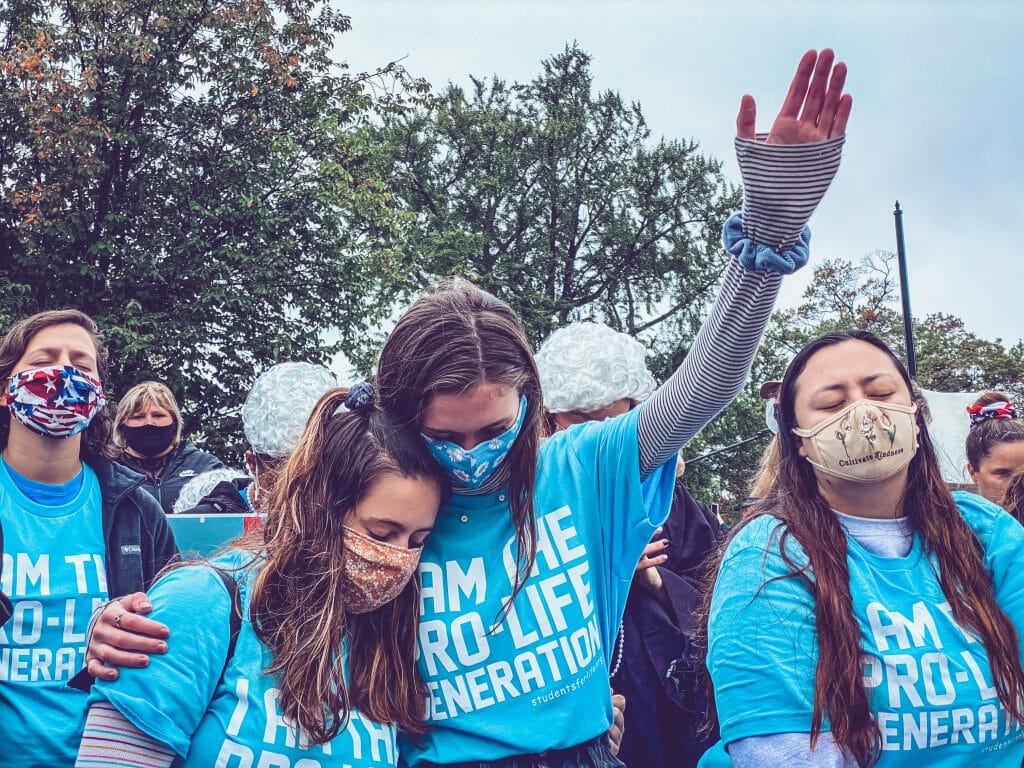 It is debatable that this account's obscene and evil portrayal of life is satirical. Pro-abortion supporters consistently use demeaning language when speaking of preborn children. For example, if you've ever been at a pro-life march or event, you
Pro-Life Movie Showing: After a long day of marching in the cold, you'll need to sit back and relax, and we've got just the thing — a free, pre-screening of the Kendrick Brothers newest pro-life movie, LifeMark. We'll be showing this movie at 7 p.m. EDT on Friday in the Diplomat Room of the Omni Shoreham Hotel at 2500 Calvert Street Northwest, Washington, D.C. 20008.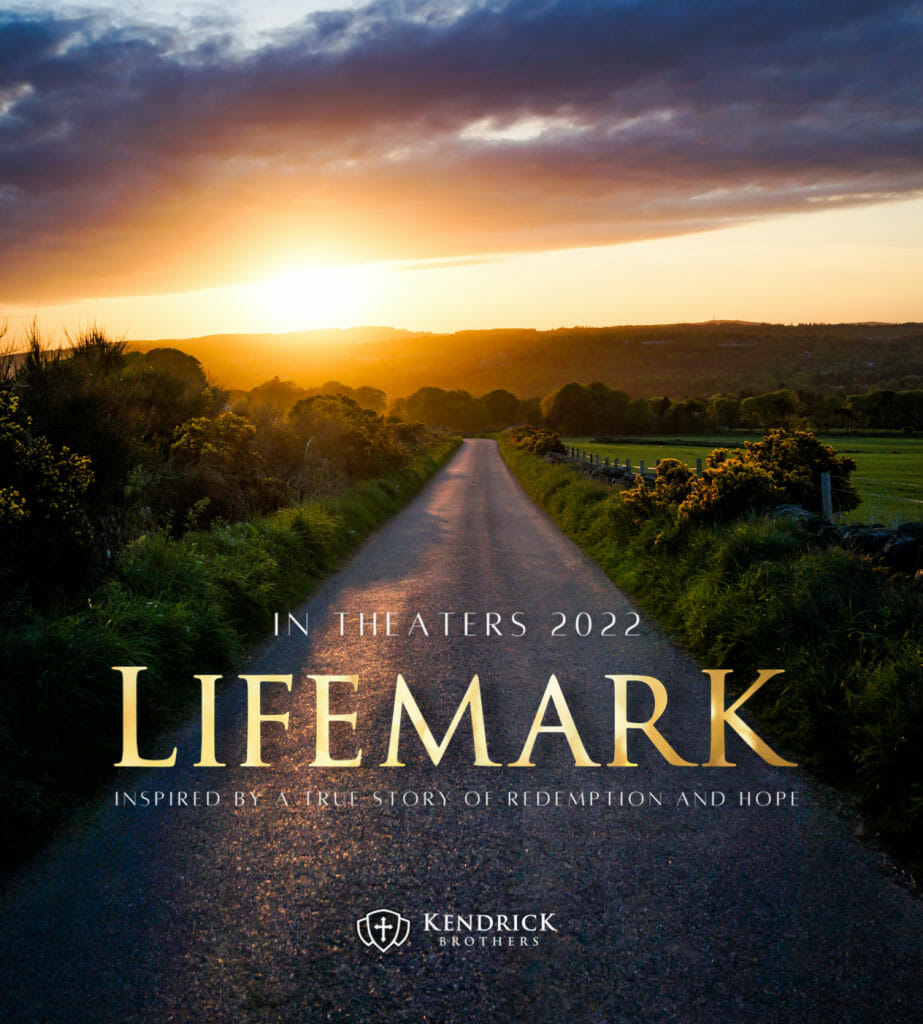 Here's a short movie synopsis: David is adopted. He has a great life, loving parents, and a promising future. But everything changes when his birth mother unexpectedly makes contact. She gave him up 18 years ago and now wants to meet. Nervous but eager, David embarks on a journey to where his life began, and where it almost ended. LIFEMARK is the stirring story of one mother's choice and a son's search for answers.
If you're interested in viewing the trailer, click HERE.
Another piece of exciting news: The film's main actor who plays 'David', Raphael Ruggero, will be at the pre-screening! After viewing the movie, he will be a part of a live Q&A discussion on the film.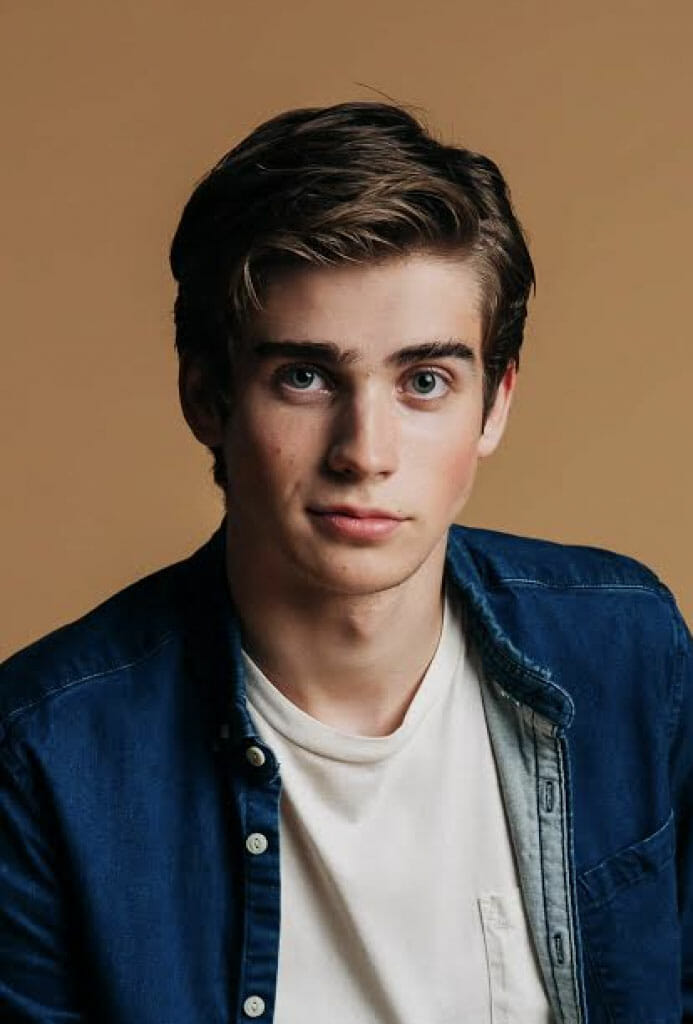 We hope to see you at this fun pre-screening—to register for the event, click HERE. Seats are limited so make sure to get yours quickly.
National Pro-Life Summit: If you haven't registered for the National Pro-Life Summit yet, what are you waiting for? The National Pro-Life Summit titled All In For Life will prepare you for a post-Roe America. The world's largest pro-life conference will be held on the actual 49th anniversary of the Roe v. Wade decision: Saturday, January 22nd, 2022, from 8 a.m. to 7 p.m. EDT at the Omni Shoreham Hotel at 2500 Calvert Street Northwest, Washington, D.C. 20008.
Click HERE to register. On the fence still? Check out the video below for a recap of the last National Pro-Life Summit.
You won't want to miss our amazing speakers and exclusive break-out sessions. Vice President Mike Pence will be keynote speaking, alongside the Daily Wire's Michael Knowles, Liz Wheeler, and many more. At this conference, we are training students to prepare for a Post-Roe America, and—plain and simple—our strategy is epic. Be a part of it with us. To find out more about the National Pro-Life Summit, click HERE.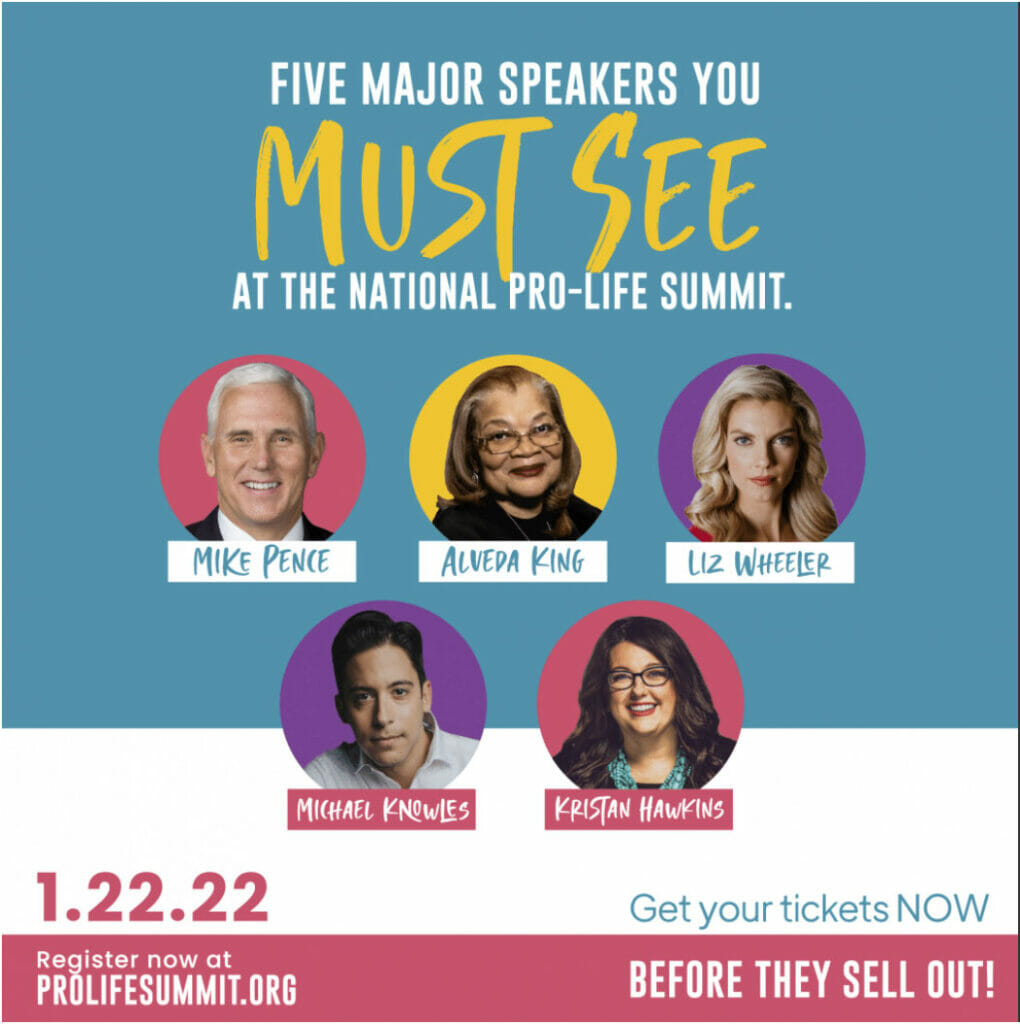 Not able to make it to DC this year? Not to fear; watch our livestream of the National Pro-Life Summit HERE. Even if you can't come to us, we'll come to you—that's how important spreading the pro-life message is to us.
To keep up with us and join in throughout this busy week, follow us on Facebook (Students for Life of America) and Instagram (@studentsforlife).