From the SFLA Blog
Top 5 Ways Pro-Life Students Took Down Planned Parenthood in 2020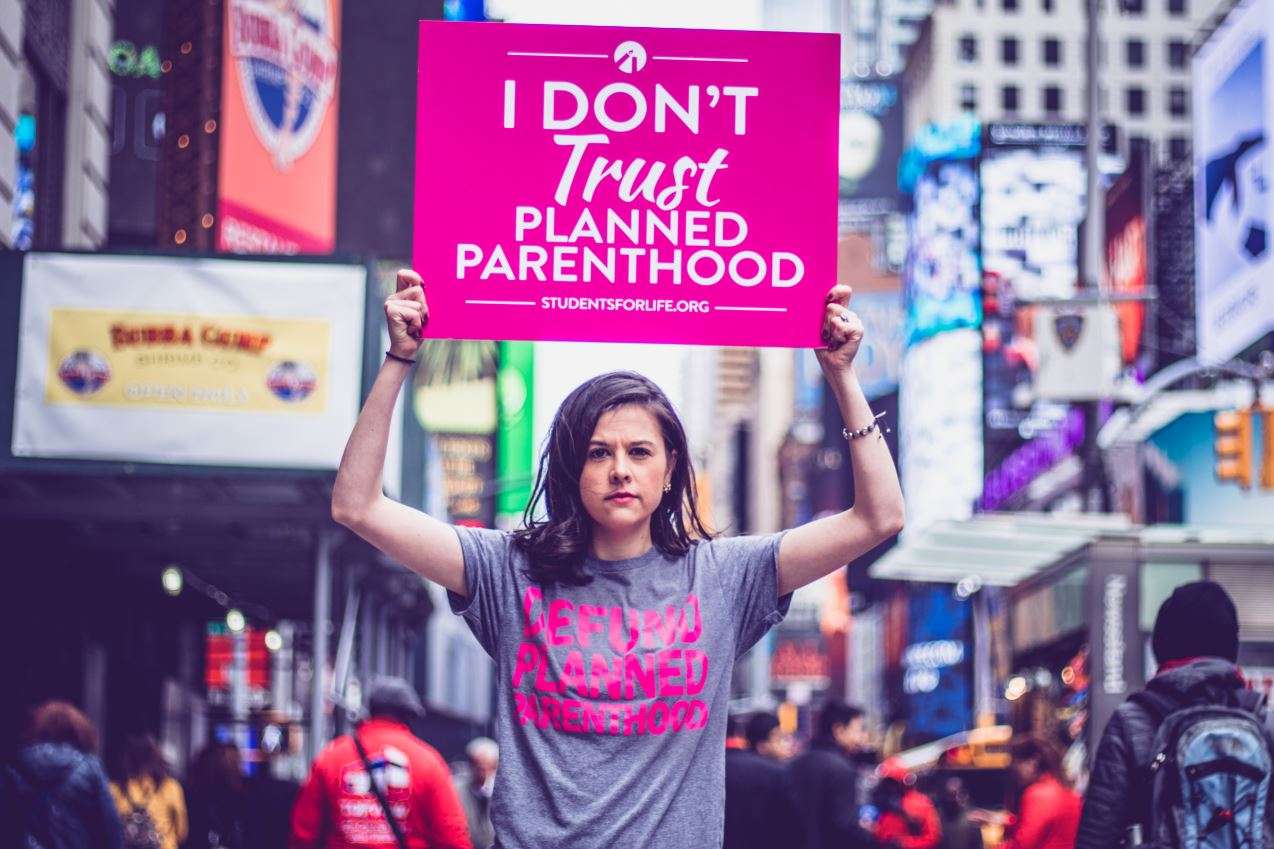 Brenna Lewis - 18 Dec 2020
Planned Parenthood has a monopoly on abortion in America, committing 1/3 of the nation's total abortions (over 340,000 per year). So the battle against abortion must include a battle against Planned Parenthood. Fortunately, Students for Life groups & leaders are up for the challenge. Pro-life students fought tirelessly against the abortion giant this year and made a difference for Life.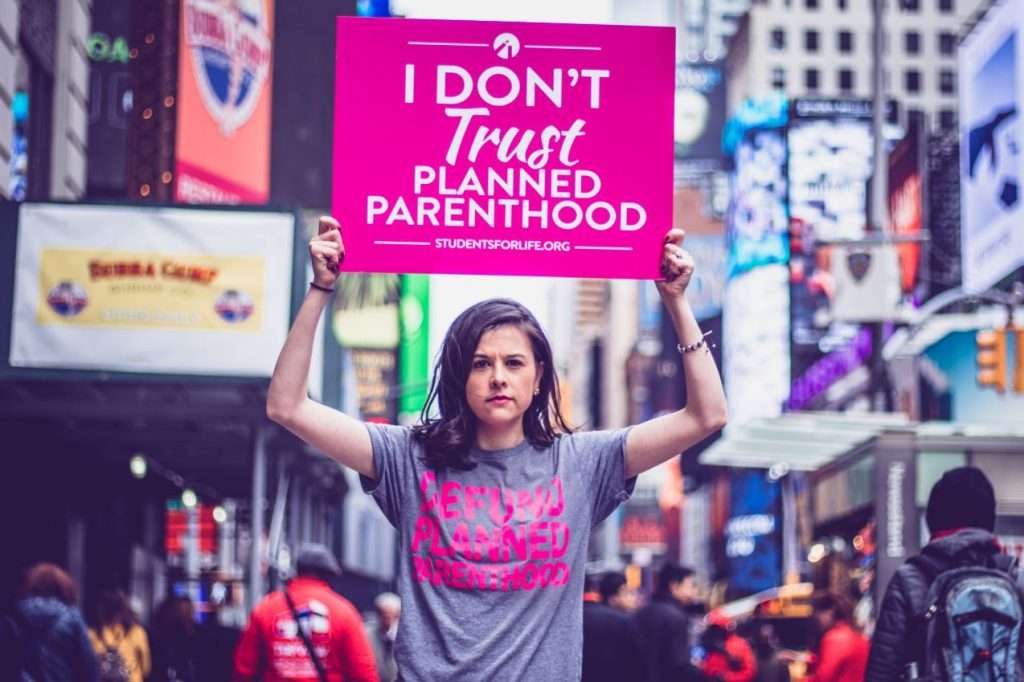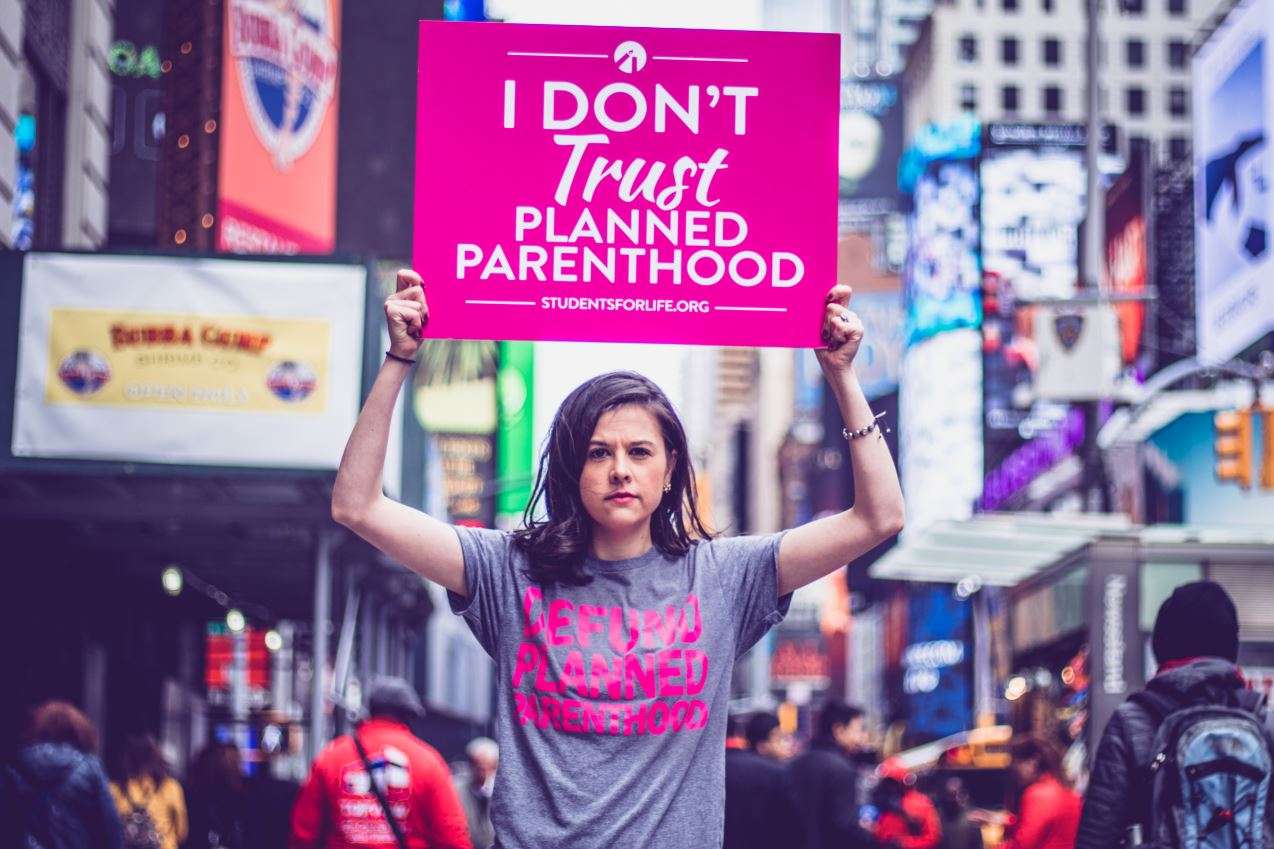 The Top 5 Ways Students Took Down Planned Parenthood in 2020
5. Student Leads the Charge to Keep Planned Parenthood out of Texas
Lubbock, Texas is next on Planned Parenthood's list of locations to build an abortion facility. But not if the Pro-Life Generation has anything to say about it. Katherine Cochran, a Texas student and SFLA Industry Impact Captain, has been hard at work trying to get the Lubbock City Council to approve Lubbock as a "Sanctuary City for the Unborn."
This ordinance, created and promoted all over the state of Texas by Mark Lee Dickson, once passed, will incur heavy fines on abortionists and anyone aiding the process of obtaining an abortion, and will allow any family member of an aborted child to sue the abortionist for the death of their relative. This city ordinance, in place in 14 cities across Texas, has withstood lawsuits in 7 of those cities.
Lubbock's City Council ignored the pro-life pleas. They ignored phone calls, emails, and the free legal counsel offered by attorney Jonathan Mitchell. So, the people of Lubbock acted again. Katherine participated in collecting signatures to present a city-charter-sanctioned petition to the city council. 5,780 notarized and verified signatures collected in a little over two weeks. The City reviewed and verified 4,526 Lubbock signatures and declared the petition valid October 26, 2020.
The legal process continues – and Katherine and the pro-life community in Lubbock will likely not have a solid answer until May of 2021. But this much is certain… Planned Parenthood is not welcome and it's been made very clear.
4. North Dakota Residents Urge Department Of Health To Inspect Last Remaining Abortion Facility
In April, North Dakota residents (including plenty of pro-life students) urged the North Dakota Department of Health to inspect the Red River Women's Clinic, the last remaining abortion facility in North Dakota. Current law does not require regular, thorough inspections of abortion facilities.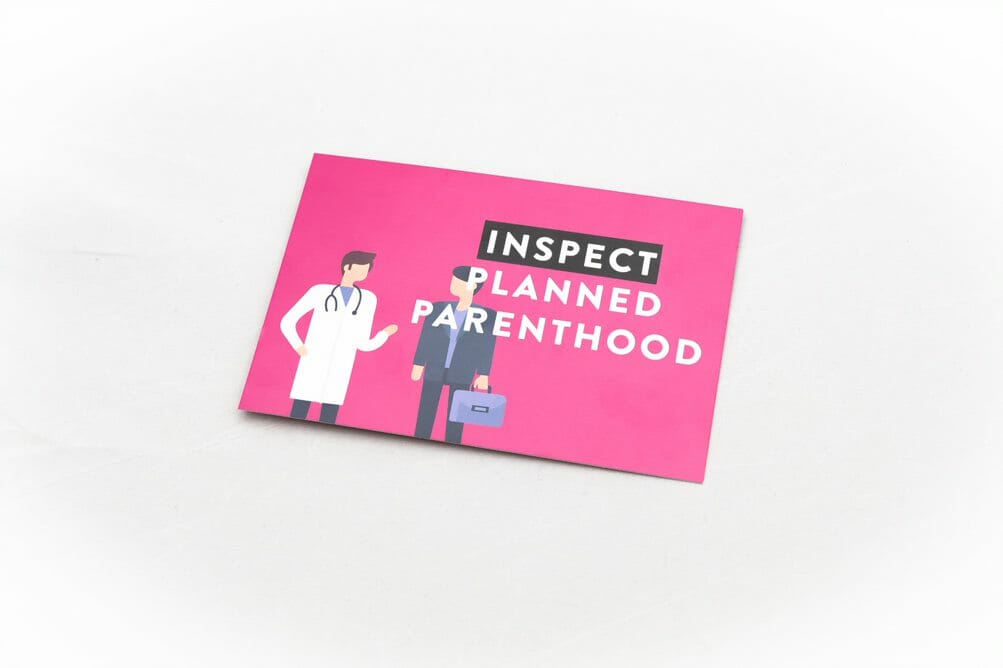 Students helped share Students for Life Action's Digital Action Center petition to e-mail the state's top health officer, Mylynn Tufte, urging an inspection.
The petition stated, "The Red River Women's Clinic in Fargo, ND is the last abortion facility in the state. In North Dakota, there is little oversight of abortion facilities and abortionists. For example, Dr. Tami Lynn Holst Thorndike was caught committing abortions at Red River with an expired license in 2010. In March of 2017, an ambulance was called to Red River, and paramedics discovered that the gurney they used could not fit in the front door. Instead, they went around to the back door and brought the patient out into an alley filled with trash dumpsters."
3. Alabama Students Helped Stop a Planned Parenthood from Opening in Birmingham
Working with groups like CEC for Life, Students for Life leaders in Alabama helped keep a new Birmingham Planned Parenthood from opening.
Katie Lodjic, the Industry Impact Coordinator for SFLA, commented, "Numerous pro-life students have volunteered their time and energy to stop the new abortion facility from opening up in their community. They have been actively involved in praying outside the construction site, speaking at city council meetings, reaching out to construction workers, and petitioning on campus."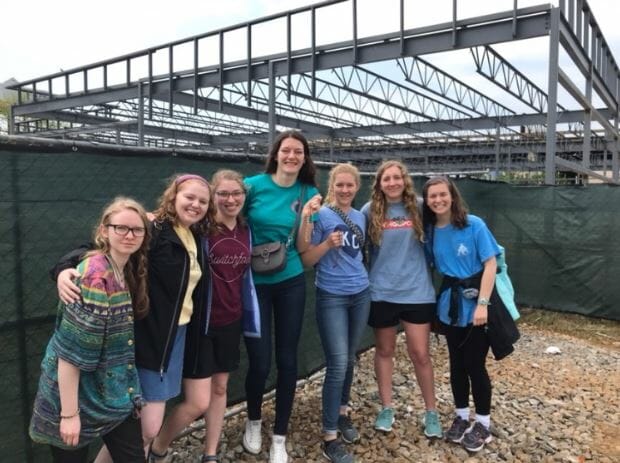 The pro-life community in Alabama had great success in slowing down the facility by targeting groups that could help build the facility and convincing them not to help. For example, the facility has still not been able to find a concrete supplier and one construction worker quit his job there after being told by Students for Life activists that he was helping to build an abortion facility.
2. Washington Student is Working to Close Planned Parenthood in Spokane
Kathryn Amdahl is a sophomore at Eastern Washington University, as well as an Industry Impact Captain. Her Industry Impact project is working to close the Spokane, Washington Planned Parenthood abortion facility. Kathryn said:
"… in Spokane, we have the largest Planned Parenthood on the east side of the state of Washington. This facility is so large that people from Idaho and Montana drive to this location for surgical abortions."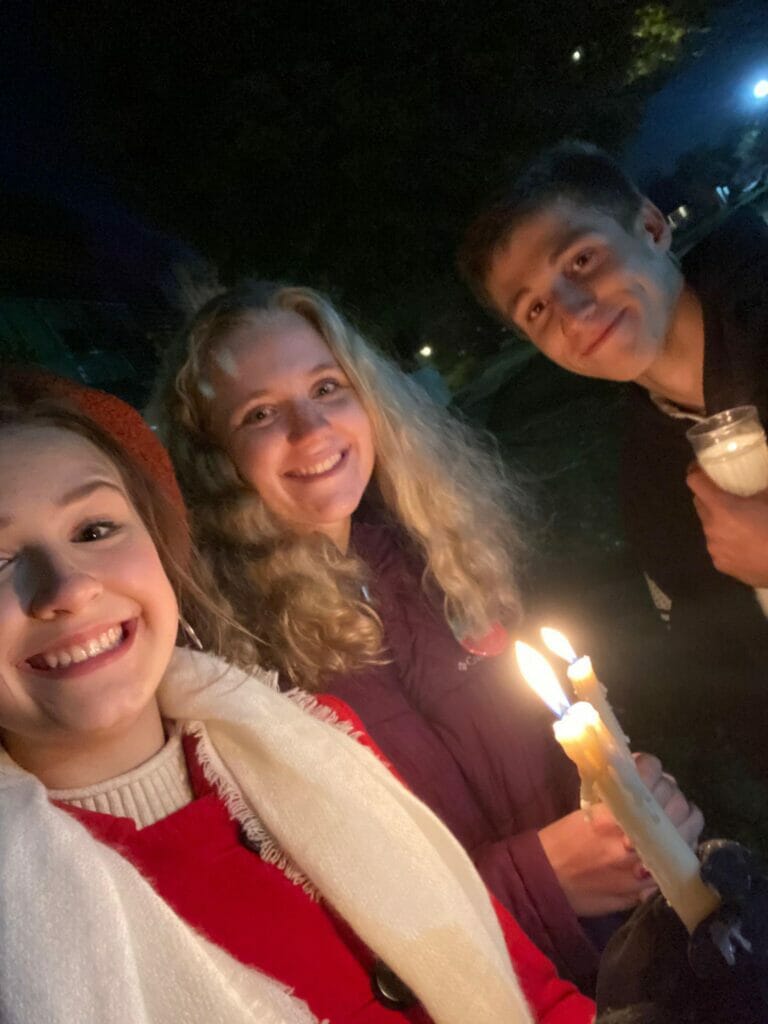 As her Industry Impact project, Kathryn decided to serve as the director of the 40 Days for Life Campaign at the Planned Parenthood in Spokane. Kathryn reported, "My team of fellow college students and I called five hundred Catholic and Protestant churches in Washington and Idaho, and created a volunteer base of three hundred people!"
1. Florida Students Work Against New Planned Parenthood in Port St. Lucie
When Florida students heard that Planned Parenthood wanted to open a new abortion facility in Port St. Lucie, Florida, they started organizing with other pro-life groups to make their voices heard. The students continued their efforts by speaking last night at a city council meeting about how Planned Parenthood has lax standards and how they harm women.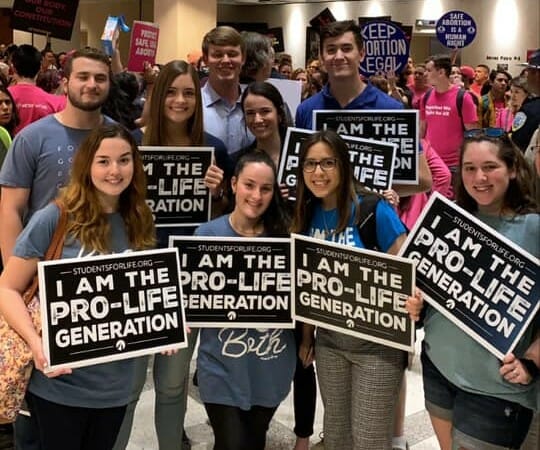 A protest was also organized in November 2019, with over 200 pro-lifers turning out to protest. WPTV.com reported, "Nearly 200 pro-life advocates in Port St. Lucie packed a Port St. Lucie commission meeting Monday night.They wanted to tell city commissioners to stop Planned Parenthood from coming to the city at a new location on Hillmoor Road."
Students for Life also rallied on March 9th, 2020 against the facility.