From the SFLA Blog
Pro-Lifers to Rally Against New Planned Parenthood in Texas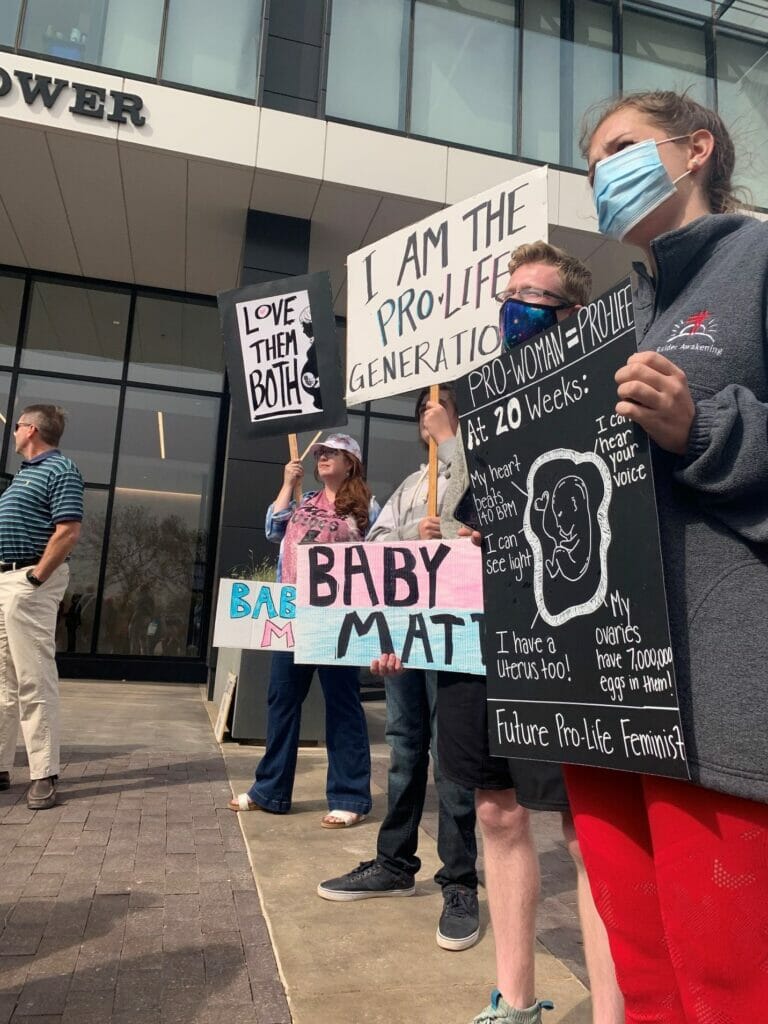 Brenna Lewis - 21 Sep 2020
Guest post by Katherine Lynne Cochran, SFLA Leader at Texas Tech.
If you look at a Texas map and dot it with abortion facilities, you will notice a large gap extending from the top of the panhandle to the southern crook of the west. It has been this way for 7 years.
In March of 2018, a $9 million anonymous donation was given to Planned Parenthood for the purpose of closing this large gap in abortion facilities across west Texas.
In July of 2020, Planned Parenthood posted job listings in the West Texas city of Lubbock, Texas.
In August, they declared their intentions of opening a facility in Lubbock within the year. This facility is to commit both medical and surgical abortions.
Even before the job postings in July, State Senator Charles Perry has been vigilant to keep Planned Parenthood from spreading its deathly business across the great state of Texas. At the end of August, Senator Perry submitted an official letter, also signed by Lubbock's state representatives Dustin Burrows and John Frullo, to Lubbock's City Council imploring them to protect Lubbock's unborn and attaching a way to do so: a city ordinance known as the "Sanctuary Cities for the Unborn" ordinance.
This ordinance, created and promoted all over the state of Texas by Mark Lee Dickson, once passed, will incur heavy fines on abortionists and anyone aiding the process of obtaining an abortion, and will allow any family member of an aborted child to sue the abortionist for the death of their relative.
This city ordinance, in place in 14 cities across Texas, has withstood lawsuits in 7 of those cities.
By September, Senator Perry's petition had been signed by thousands. Lubbock citizens, including members of Texas Tech's Raiders Defending Life and Young Conservatives of Texas, are rallying in front of Citizens Tower (where the City Council meets) on September 22nd. Lubbock residents have addressed their mayor, Dan Pope, during a special "Coffee with the Mayor" session, respectfully and passionately requesting that the ordinance be considered and passed. And people of Lubbock, including Raiders Defending Life officers, have attempted to bring the proposed ordinance before the city council during public comments.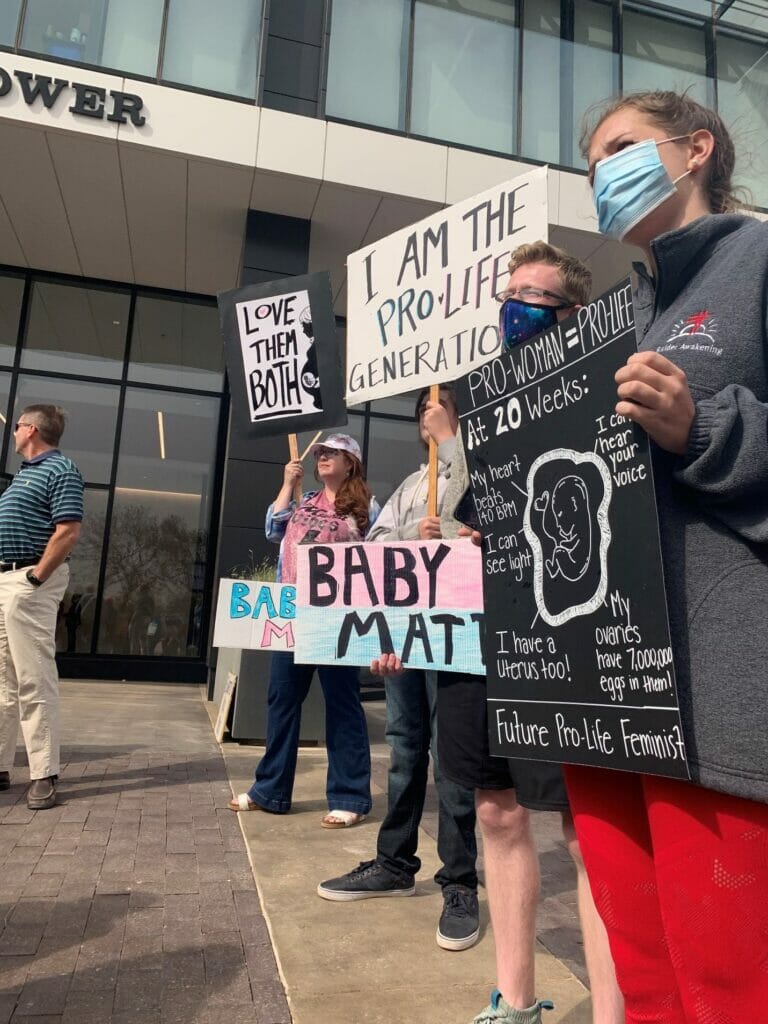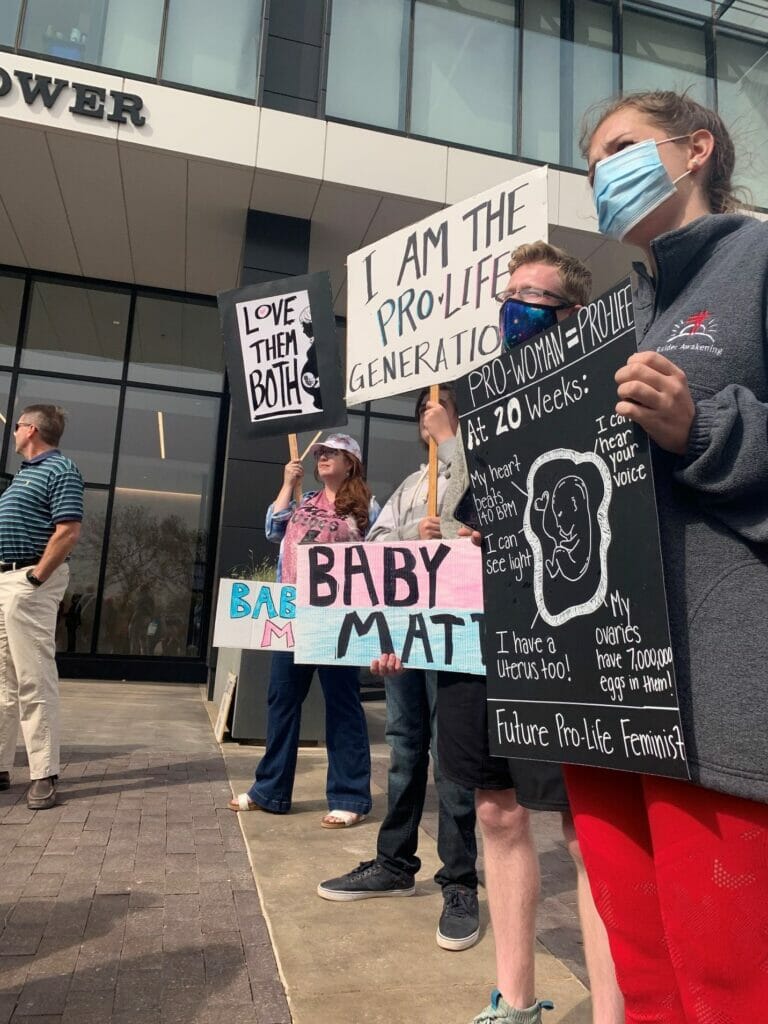 Lubbock's City Council, including Mayor Pope, has ignored the calls of its people.
And now Lubbock grimaces in anticipation. It is likely Planned Parenthood will reveal its location and open its doors within the next 30 days. Citizens are wondering why their City Council has not acted. They are preparing to rally before the next city council meeting Tuesday, September 22nd. Raiders Defending Life and Young Conservatives of Texas will be there.
We must fight. Because those whom we are so desperately trying to protect, babies in the womb, cannot fight for themselves.
If you live in a Texas city that has not considered this ordinance, sign this petition to get your city on the radar to become a Sanctuary City for the Unborn.
If you live in Lubbock, Texas, please call your District Councilman/woman and Mayor Pope and remind them that their fundamental duty as city leaders is to protect their citizens. If they cannot even do that, if they cannot protect their preborn citizens, then they are not fit to lead.
For everyone else, pray that the hearts of Lubbock's leaders will be pricked for the sanctity of life and the moral obligation to protect preborn life. Pray that Planned Parenthood will be exposed for what it is—not a health center helping women, but a place of death and despair for women and their children. And pray that the stalwart hearts of Lubbock's people will not waver in the fight to protect Lubbock's children.