From the SFLA Blog
Alabama Pro-Life Students Help Stop Planned Parenthood From Opening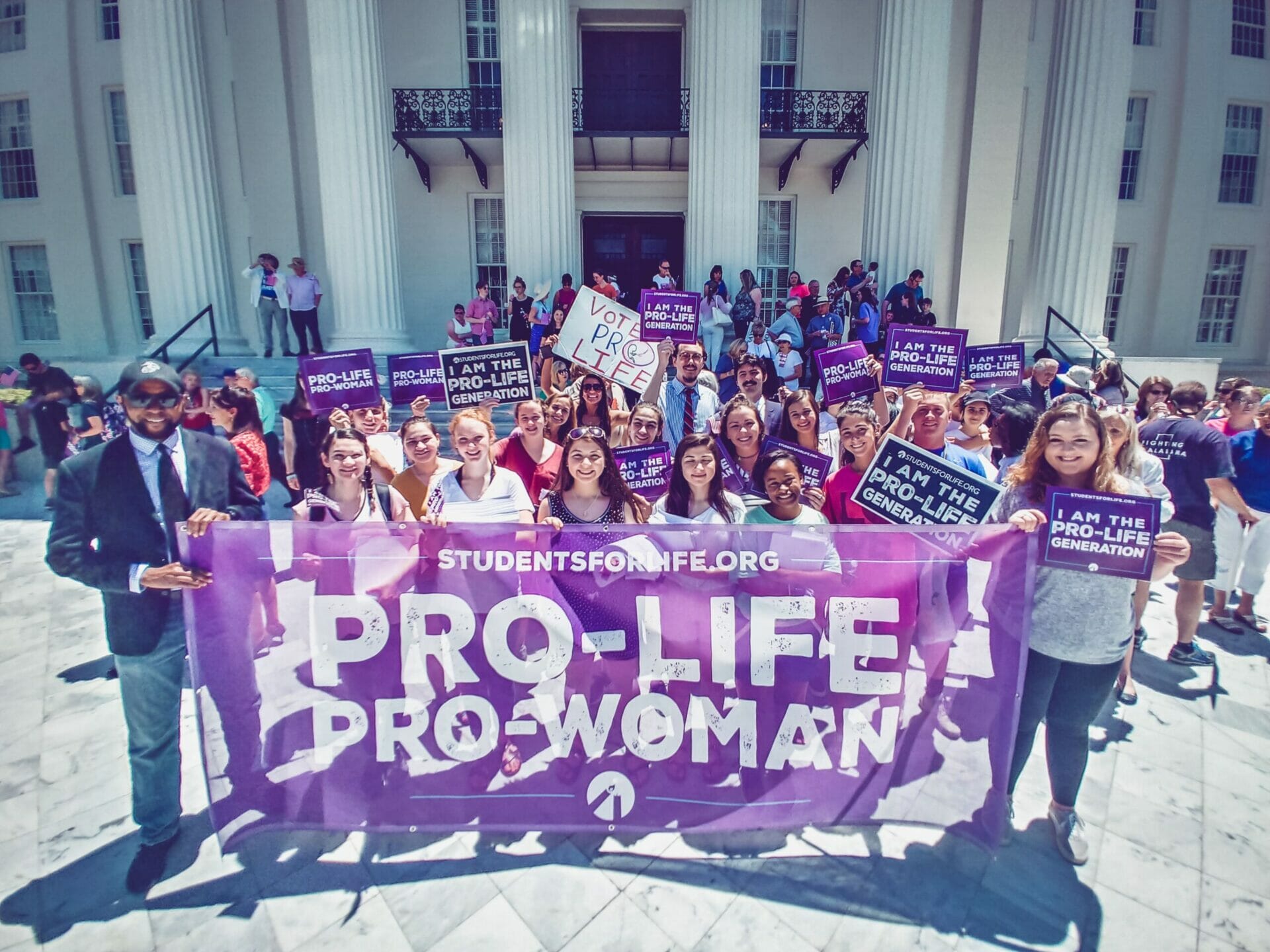 Brenna Lewis - 09 Jan 2020
Working with groups like CEC for Life, Students for Life activists in Alabama have helped keep a new Birmingham Planned Parenthood from opening.
Katie Lodjic, the National Field Director for Students for Life Action commented, "Numerous pro-life students have volunteered their time and energy to stop the new abortion facility from opening up in their community. They have been actively involved in praying outside the construction site, speaking at city council meetings, reaching out to construction workers, and petitioning on campus."
The pro-life community in Alabama has had great success in slowing down the facility, by targeting groups that could help build the facility and convincing them not to help. For example, the facility has still not been able to find a concrete supplier and one construction worker quit his job there after being told by Students for Life activists that he was helping to build an abortion facility.
In a blog post about the construction company's refusal to help Planned Parenthood, CEC for Life wrote, "HUGE NEWS (and a definite reminder for continued prayer): We received word today that Dunn Construction, one of only three local providers for asphalt, REFUSED to bid on paving Planned Parenthood's parking lot! AND, they went even further for life by also refusing to provide asphalt to any smaller companies who might take the job and need to purchase the asphalt from their factory. Praise God!! And many thanks to Dunn for standing for babies in the womb!".
While the facility could still open in the future, the delay (the facility was supposed to open by November) shows the power of organized activists working together to sustain pressure within their own community.
And their case that the abortion facility would not benefit from Planned Parenthood is further bolstered by Planned Parenthood's latest annual report, which shows a decrease in cancer screenings but an increase in abortions and taxpayer fundings. Planned Parenthood sucks up taxpayer dollars, decreases healthcare, and then subsidizes abortion using our money. You can learn more here.