From the SFLA Blog
Our Top 10 Inspirational Stories of Babies Saved & Moms Helped in 2020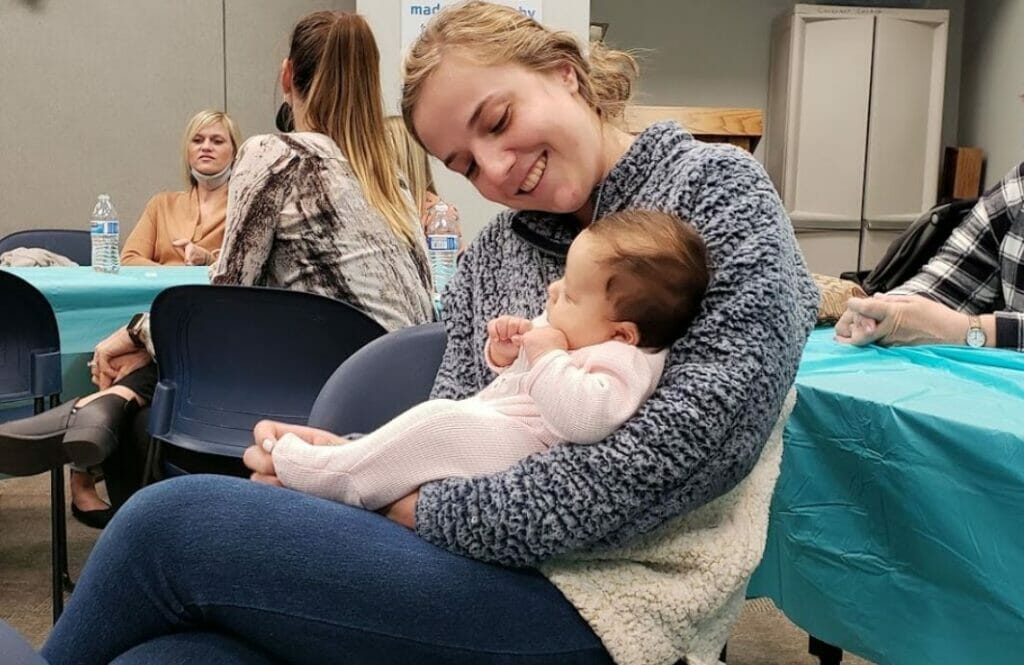 Brenna Lewis - 18 Dec 2020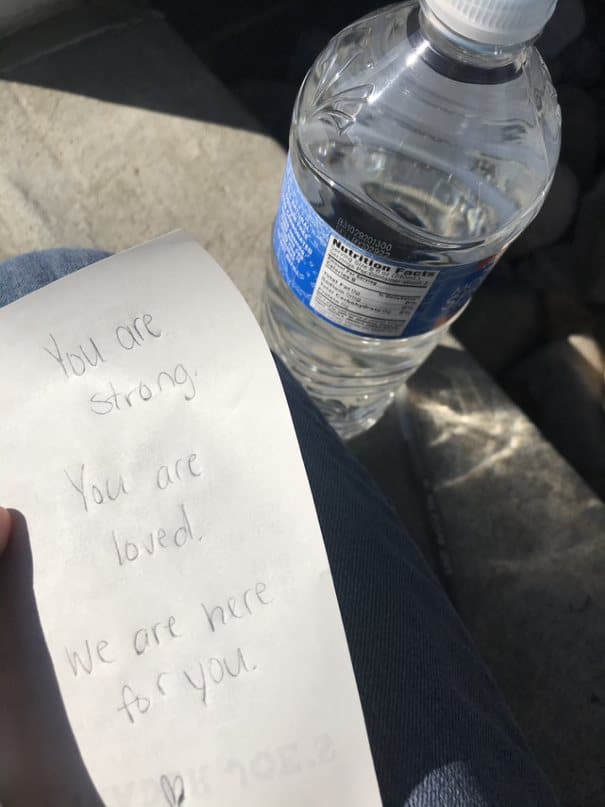 2020 was a challenging year for everyone – and moms facing unplanned pregnancies were certainly no exception. Students for Life works to help moms and babies every year, but the COVID-19 pandemic meant we had to get innovative and work that much harder to make sure young mothers knew they had support and options. As always, Students for Life groups went above and beyond. 
At the culmination of the 2019-2020 school year, Students for Life leaders had helped 22 mothers choose life and had raised over $108,000 for pregnant & parenting moms nationwide. But these are more than just numbers; these are real people with real stories who truly inspired us. Read on to see our top 10 stories of pregnancy & parenting support in 2020!
Top 10 Stories of Babies Saved & Moms Helped in 2020
10. Marquette Students Assembled 400 "Baby Boxes" for Families in Need
Just before the world was asked to stay inside, Marquette University's Marquette for Life group completed their second annual Baby Box Project. With lots of preparation, Marquette for Life collaborated with their student community to put 400 baby boxes together. 
These beautiful baby boxes were delivered to four pregnancy centers in Milwaukee, WI. Because of this effort, 400 mothers were given items they need, but more importantly, these mothers knew that their community supported them and was willing to walk alongside them throughout their journey of motherhood.
9. A New York Student Started a Foundation to Help Pregnant & Parenting Peers
A Students for Life leader in Queens, New York was feeling called to help pregnant & parenting peers in need. So she started a foundation that will provide a grant to one student per semester! Josephine Rose is a shining example for anyone wishing to lend a helping hand so that no student feels they have to choose between their child and their education.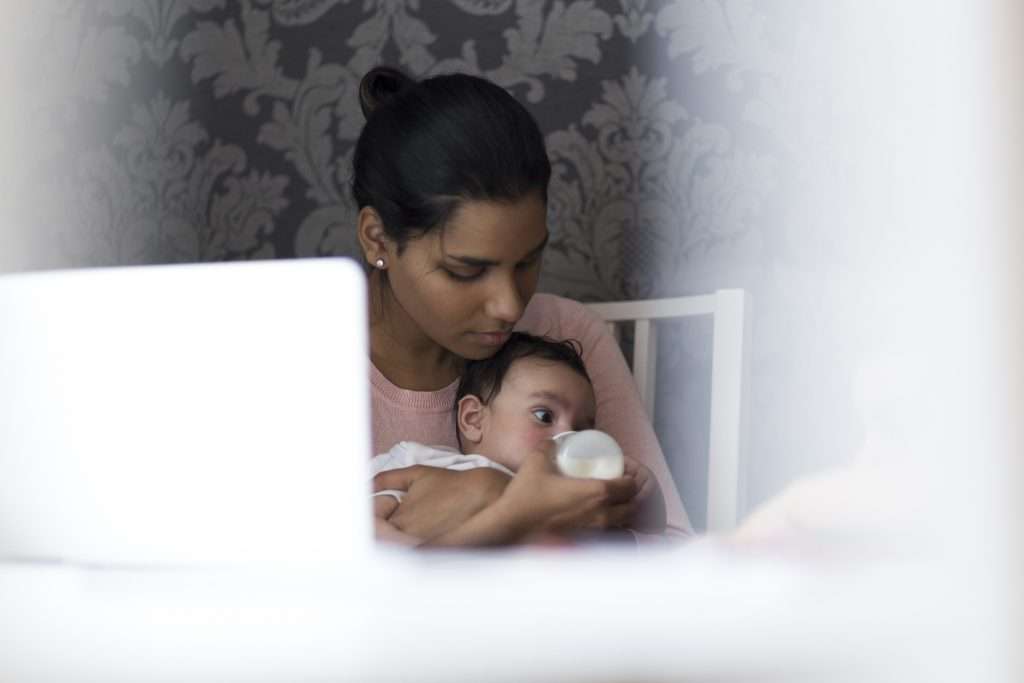 Josephine said, "Four years ago, I became involved with […] the Queens College Chapter of Students for Life. I realized that I wanted to make it a part of my life's mission to help women experiencing unplanned pregnancies, especially my peers. That's why four years ago, […] I set out to create a pregnancy support scholarship for the Queens College community, so that no student ever feels that they have to choose between their education and their child."
8. Students for Life Staff Helped 3 Moms Choose Life in One Week
In June, Students for Life staff spoke (digitally) with THREE women who were considering abortion.
Though she loves her first child, the first mom struggled with motherhood. She resolved to terminate if she ever got pregnant again. Now, she is facing an unplanned pregnancy, but despite her initial resolve, she found herself feeling unexpected emotions – the desire to keep the baby. One of our amazing Regional Coordinators reached out with words of support, to which the mother responded: "I've decided to move forward with the pregnancy. I'm nervous about the future but I'm excited. In my heart I feel that keeping the baby is the right thing for me…" 
7. Students for Life Group Made 3 Big Changes on Campus to Help Pregnant & Parenting Students
The Students for Life group at the University of St. Francis has worked very hard this year to build bridges, find common ground, and create resources on campus that will help parenting students find success!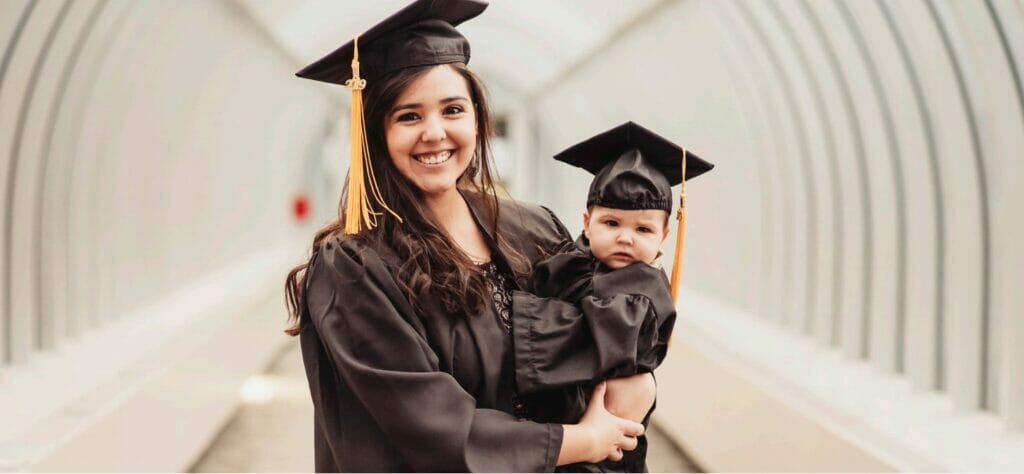 The first policy the school approved as a new resource is a "Kids' Corner," which is a designated study room on campus where parenting students can do homework while someone watches their children. 
The next thing the group is bringing to campus is a brochure with a comprehensive list of life-affirming resources. The offerings include services like pregnancy tests, housing, financial resources, ultrasounds, legal assistance, counseling, post-abortive help, and even STD testing. 
Lastly, the school has approved the addition of a lactation room to be open in the nurse's office. Creating a policy on campus that assures a clean, quiet, and peaceful place to pump or nurse is essential for breastfeeding mothers.
6. High School Student Broke Diaper Drive Record with 46,700 Diapers
Students for Life Fellow Jack Brustkern had a record-breaking fall semester. His high school, Regis Jesuit, has a bit of a reputation for their massive diaper drives. But Jack helped take it even further. Jack said, "This past fall, as our school's Students for Life group began to plan our diaper drive event, we knew we wanted to provide resources to local parents in need. So we set our sights on the national high school diaper drive record: 41,000 diapers."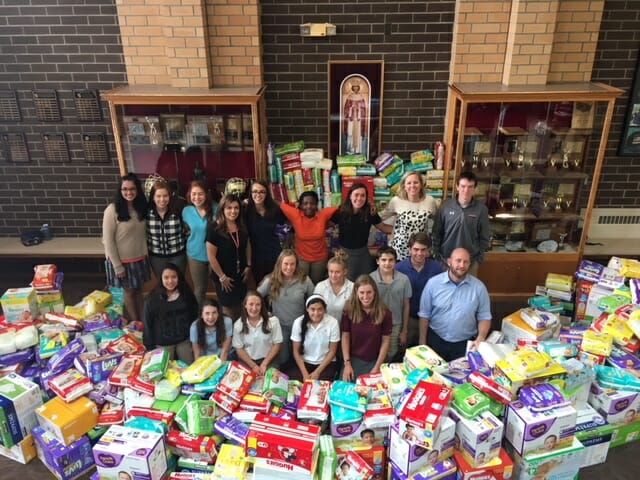 By the end of the drive, students had broken the high school diaper drive record by over 5,000 diapers, and were then able to donate all these to a pro-life resource center that would distribute them to mothers in need.
5. Pro-Life Boston College Students Created & Distributed 500 Pregnancy Resource Pamphlets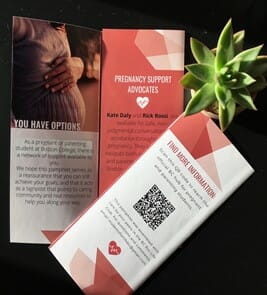 Max Montana, a Boston College student and SFLA Wilberforce Fellow, recently spearheaded a project to help pregnant & parenting students on his campus. His idea was to develop Pregnant and Parenting Resources pamphlets that list out the campus resources available to them at Boston College. The group has printed over 500 pamphlets and will distribute them all over campus in the coming weeks! 
4. A Baby was Saved from Late-Term Abortion at 36 Weeks
Pregnancy isn't always a dream for some women, especially when they do not have the support of the people closest to them. That was the case for a mother who was helped by a Students for Life leader in April. She endured 90% of her pregnancy without the support of her family, THEN found herself in the hospital with complications in the third trimester. Furthering the complexity of the situation, she also found out the baby would likely have Down Syndrome.
A friend of this woman learned about her situation and genuinely felt its weight. Even heavier was the weight of an abortion at 36 weeks. This friend reached out to an SFLA student, Anthony, for help and advice. With the help of SFLA, Anthony was able to give this mother positive resources about children with Down Syndrome. He was able to offer his friend advice on how to approach the delicate situation, and because he reached out to SFLA for help, he was even able to find an adoptive family who was ready and willing to adopt the child. 
3. A Parenting Student Returned to School after Help from Students for Life
Ruth is a student at Pikes Peak Community College in Colorado. As a sophomore, she became pregnant. She didn't know what to do. Her baby's father was pressuring her into getting an abortion. After a missed abortion appointment and a lot of deliberation, Ruth chose life for her son, Eli. Unfortunately, as all of this was going on, Ruth's school stripped her financial aid and did not allow her to make up work.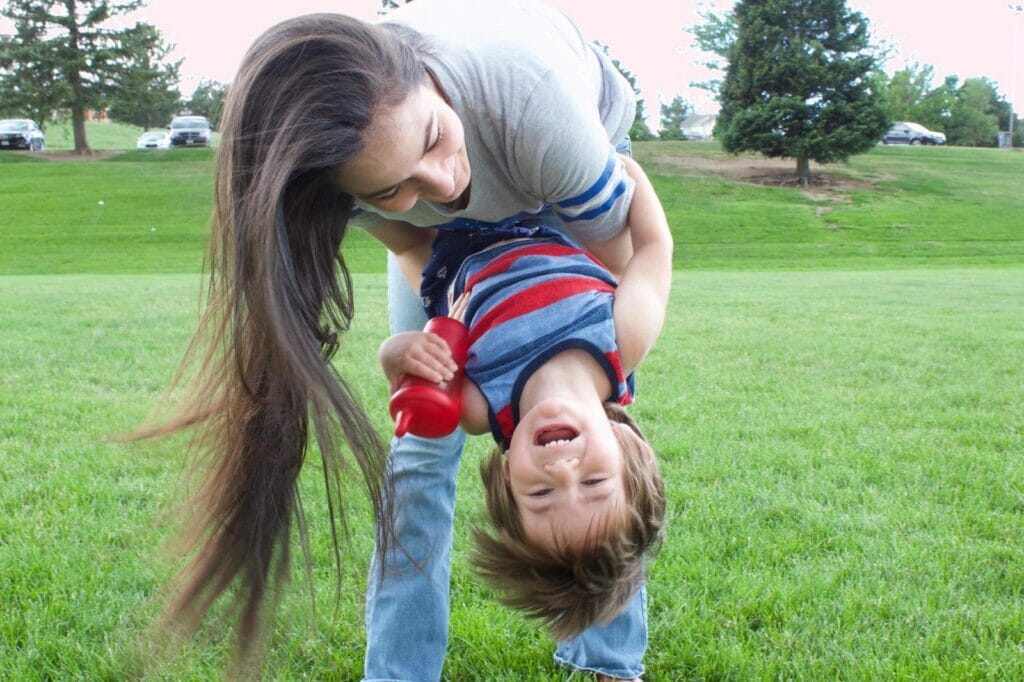 That's when Students for Life stepped in. We helped Ruth get her financial aid back and threw her a baby shower to help her with baby clothes, diapers, and other necessities. But she was juggling being a first-time parent, going to school, and working a job, so she fell behind. We started a fundraiser for Ruth. And the results absolutely floored us. Within days, Ruth was donated the $6,000 she needed to finish her associate's degree. We are pleased to report that Ruth has finished her first full-time semester back at school!
2. Texas Pro-Life Students Raised Over $15,000 for Mothers in Need
The Students for Life groups at Texas A&M (Corpus Christi campus), Texas A&M (main campus), University of Texas, and University of Houston have a reputation for being all-star support systems for women facing unplanned pregnancies. This turns out to still be true even in the midst of a pandemic… which is likely an indescribable blessing for those in need during this time.
Texas A&M Corpus Christi raised $6,000 and University of Houston raised $7,000 this fall for pregnant & parenting student scholarships. Amazingly, Texas A&M raised $1,900 and the University of TX raised $1,025 from just sharing a link on social media alone!  The grand total? $15,925 raised for pregnant and parenting students at these schools.
1. A Mom & Baby Were Saved from Abortion in Toledo, Ohio
In November 2020, Toledo Students for Life in Ohio were sidewalk counseling outside a local abortion facility. A woman from the community who was with their group was able to speak with one of the women leaving the facility and got her information.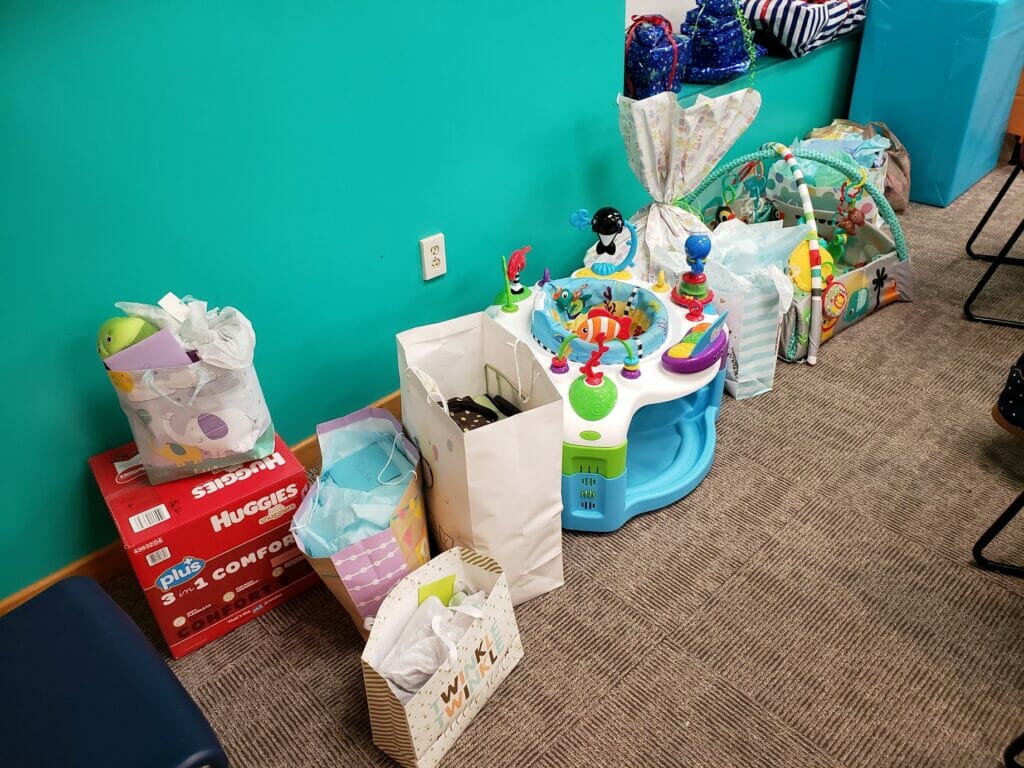 After the exchange, the mother chose life for her baby. In a celebration of support, the pro-life community, including Toledo Students for Life, came together to throw a baby shower for her and her baby, Xavier. The baby was born and he and mom are healthy and well!