From the SFLA Blog
How the UMass Amherst SFLA Group & Toni McFadden Changed Hearts on Chemical Abortion Pills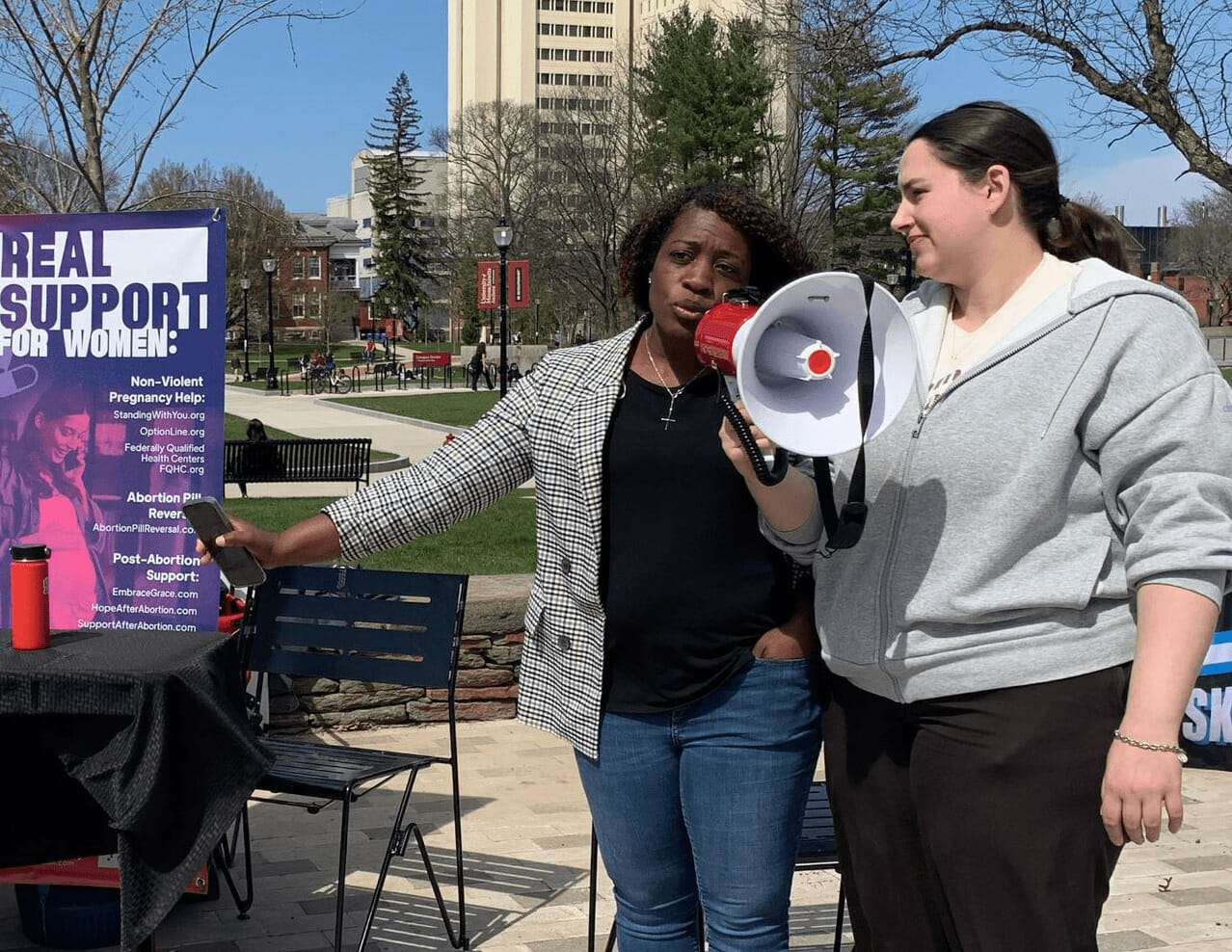 Caroline Wharton - 18 Apr 2023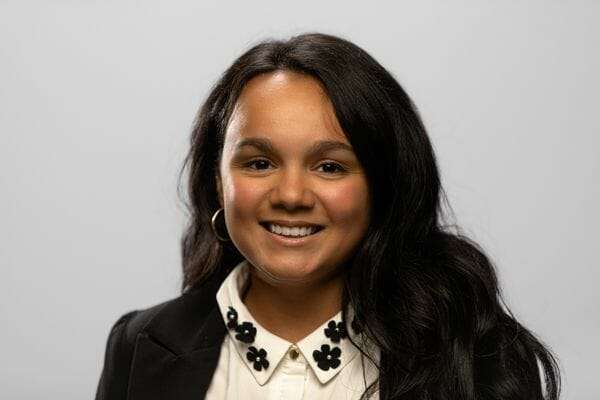 GUEST POST: After the University of Massachusetts-Amherst Health Center began distributing Chemical Abortion Pills, the Students for Life of America (SFLA) group on campus knew they wanted to educate their peers on the dangers of these life-ending drugs. With this in mind, they hosted SFLA' Spring 2023 campus tour entitled 'This Is Chemical Abortion' to inform students on how Chemical Abortion Pills harm the preborn, women, and the environment. 
(Click HERE to learn how a Fifth Circuit Court affirmed the deadly risks of Chemical Abortion Pills.)
The group was joined by pro-life activist Toni McFadden, who shared her personal testimony about the traumatic experience taking Chemical Abortion Pills as a high schooler and her journey of learning the truth about the violence of abortion. Her story touched many students' hearts and helped them to see why Chemical Abortion Pills are never the best option.
Listen to McFadden briefly explain her experience below:
During the tour stop, McFadden had one conversation with a student who had no idea that these pills are used by abortion vendors, like Planned Parenthood, to target low-income communities and stop them from having children. She talked to many other students one on one whose hearts seemed moved by her traumatic experience and the way she was lied to by the abortion industry.
As the student body at University of Massachusetts-Amherst (UMass) is notoriously pro-abortion, it was truly a blessing to have Toni's personal testimony bring some reality to the idea of abortion "rights" students currently have. Once they listened to her story, the SFLA group was able to have many productive conversations with some students that initially walked up to us angry and ready for a fight.
Despite being in the minority, the UMass Students for Life group was also able to recruit more members for their group, and these new recruits were overjoyed to see that they were in fact not the only pro-life students on campus.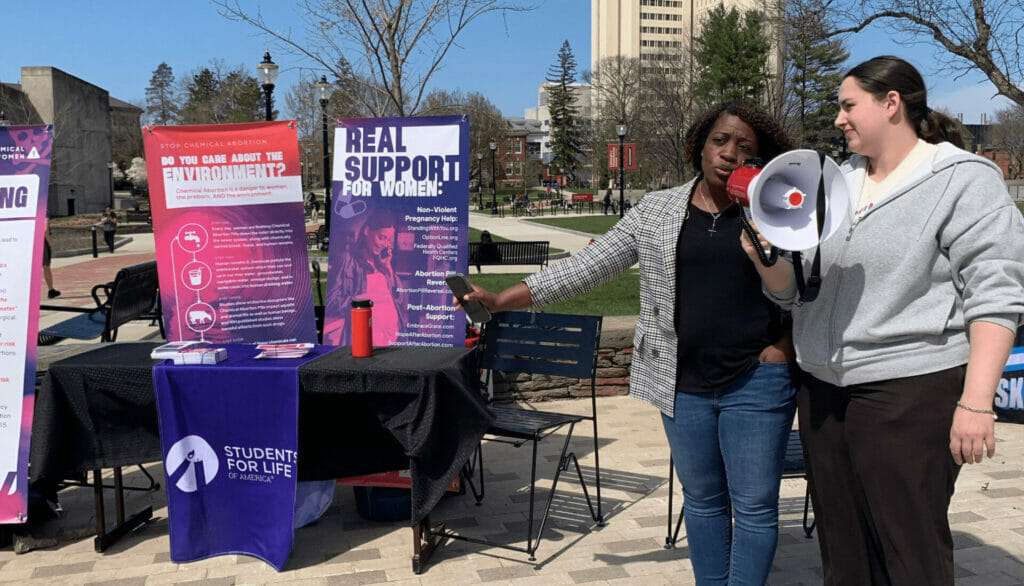 New England Regional Coordinator Stephanie Luiz also had many compelling conversations, including one with a fraternity tabling right next to us. By the end of their conversation, all but one of them agreed that the Chemical Abortion Pill has no place on their campus.
At the end of the day, we counted 17 total minds changed — a success and yet there is still more work to be done to protect women and preborn babies from dangers and violence of the Chemical Abortion Pill. We will continue to work with UMass Students for Life to change the culture on campus to become life-affirming, one student at a time.
READ NEXT: NEW & EXCITING NUMBERS: Report Shows Abortion Way Down Since Dobbs