From the SFLA Blog
D.C. Pregnancy Center Vandalized in Abortion Lobby's Summer of Rage; 'Jane Says Revenge' Graffitied on Building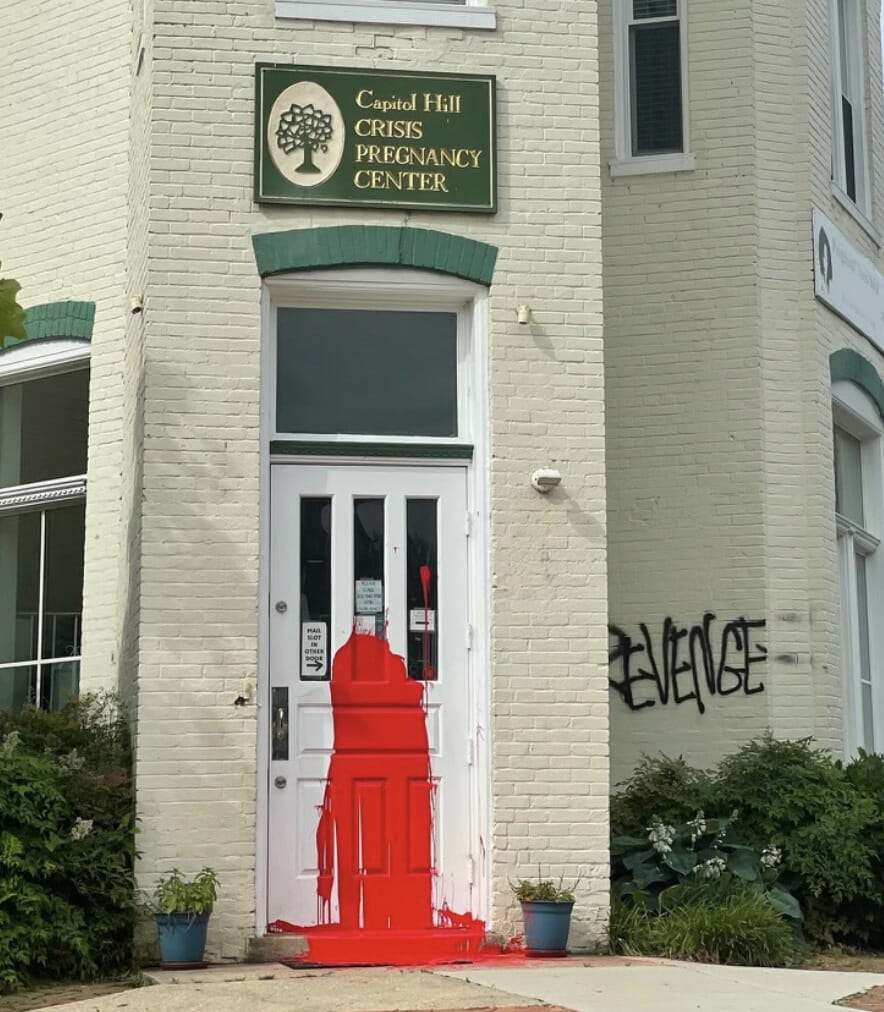 Caroline Wharton - 06 Jun 2022
As the abortion lobby continues to prey on the pro-life movement throughout their 'Summer of Rage,' yet another crisis pregnancy center (CPC) has been violently and crudely vandalized. This time, the center was located in the heart of the abortion issue as it was just down the street from the U.S. Supreme Court which will soon release the landmark case Dobbs v. Jackson. Here's what happened:
On June 3, 2022, Students for Life Action (SFLAction) and Students for Life of America President Kristan Hawkins sent out a tweet, announcing the vandalism of the Capitol Hill Crisis Pregnancy Center. Her tweet read, "BREAKING: The Capitol Hill Crisis Pregnancy Center was vandalized with red paint, and the word "REVENGE." The #ProLifeGen will not stand by silently as our allies serving women and families are threatened and abused. Stay tuned for more."
In addition to the eerie red paint splashed across the front door, the Center also had its windows egged, and an ominous message spray-painted on the white brick read, "Jane Says Revenge."
While the vandal of this crime has not been identified yet, the message on the brick may point to the extremist, pro-abortion group called 'Jane's Revenge.' This group has claimed credit for two other attacks on the pro-life movement earlier this year, including vandalizing another pregnancy resource center in Seattle, Washington, as well as throwing a Molotov cocktail into a pro-life office in Madison, Wisconsin. After the Molotov cocktail was launched into the Madison pro-life offices, SFLA submitted an FBI report to request an investigation into threats and acts of violence against pro-life groups.
It could also refer to Jane Roe from the Roe v. Wade Supreme Court decision.
(Did you know that Jane Roe actually became an avid pro-lifer and didn't end up aborting her baby? Click HERE to learn more.)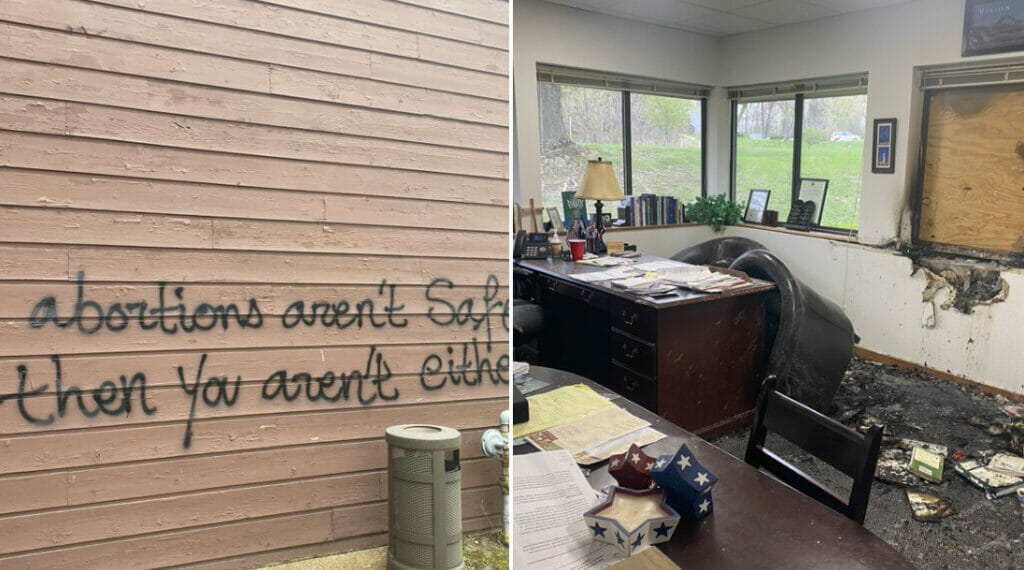 In an interview with the Daily Signal, the Capitol Hill CPC Executive Director Janet Durig said that such vandalism had never happened before. She added,
"At first, I was sad. And now I'm just saying that's the times, I guess. It's sad that somebody feels they have to do this when we help so many people…I would like people to focus on the fact that we help women."
Senator James Lankford (R-OK) also sent out a tweet with this same sentiment, saying: "Why would anyone attack a crisis pregnancy center trying to help moms?"
Daily Wire reporter Mary Margaret Olohan also spoke with Durig, and Durig said that she believed "vandalism was done by pro-abortion protestors concerned about the possible overturn of Roe v. Wade. Police on the scene."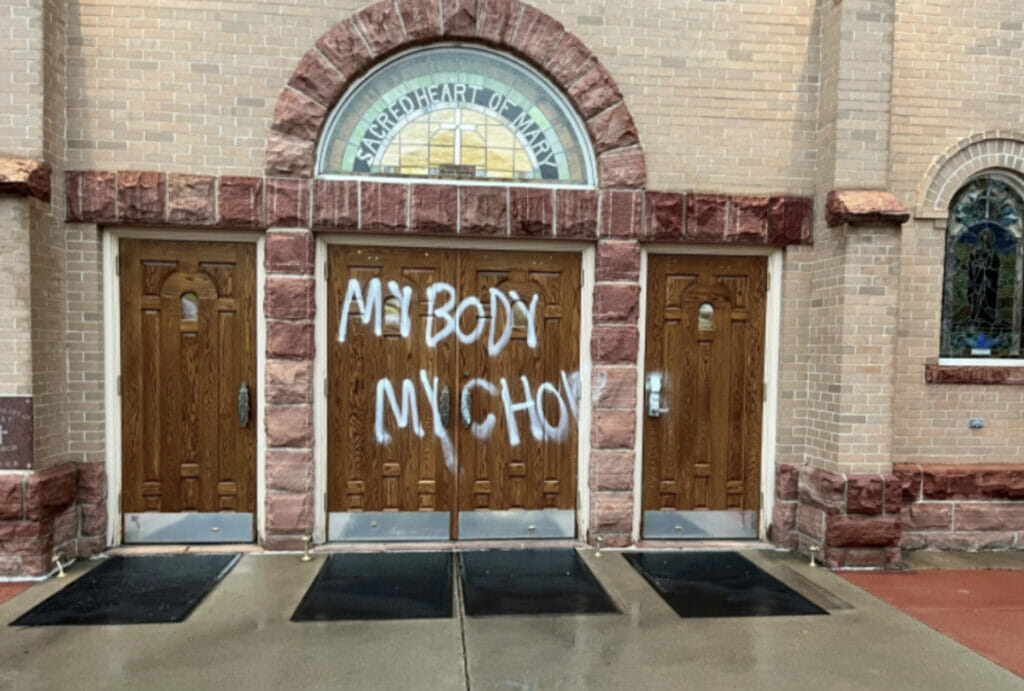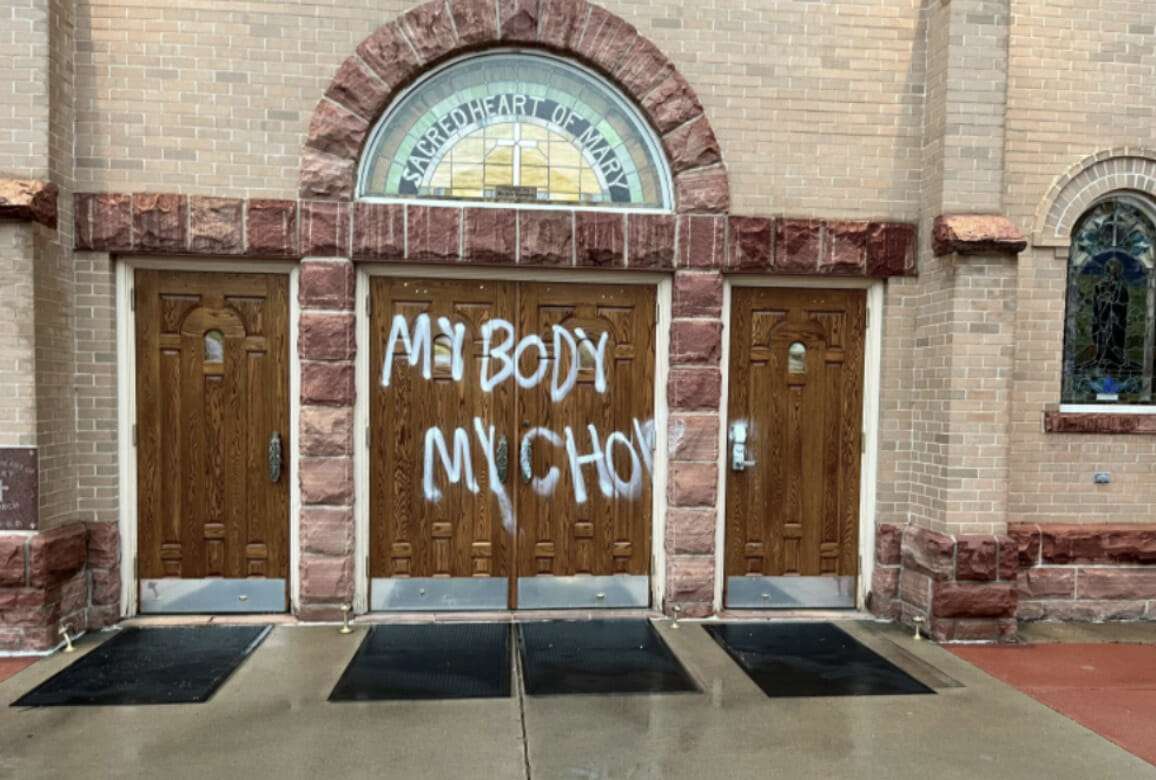 Unfortunately, this incident is just one in a string of violent and destructive acts perpetuated by the ever-angry, always-hostile abortion lobby. Several Catholic churches have also been vandalized, and pro-life advocates across the country are being bullied and abused, both verbally and physically. The abuse is also frequently racist with abortion supporters hurling derogatory insults at pro-lifers.
(Click HERE to read Hawkins' op-ed on this topic at Townhall, entitled "Black and Brown Pro-Lifers Endure Racial Attacks from White Abortion Activists at Weekend Rallies.")
The Summer of Rage has just begun, and its devastation has already made the hatred of the abortion lobby transparent—but no matter what goes down, the Pro-Life Generation will stand strong in support of all who work to help preborn children and families in unplanned pregnancies. This is SFLA's Summer of Service, and we will stand together so that mothers everywhere don't stand alone.
READ NEXT: Violence From Abortion Activists on the Rise; Here's What Pro-Lifers Can Do