From the SFLA Blog
REPORT: Anti-Life Protestors Violently Took to the Streets Over the Weekend
Caroline Wharton - 10 May 2022
Over the weekend, anti-life protestors took their fury about Roe v. Wade potentially being reversed by the Supreme Court to harass communities across the nation. Take a look at some of the top stories covering violence this weekend:
Catholic Churches Berated by Angry Mobs
In an obscene and violent manner, the anti-life activist group called "New York City for Abortion Rights" demonstrated a mock abortion and screamed in the faces of praying Catholics outside of the Basilica of Old St. Patrick in New York.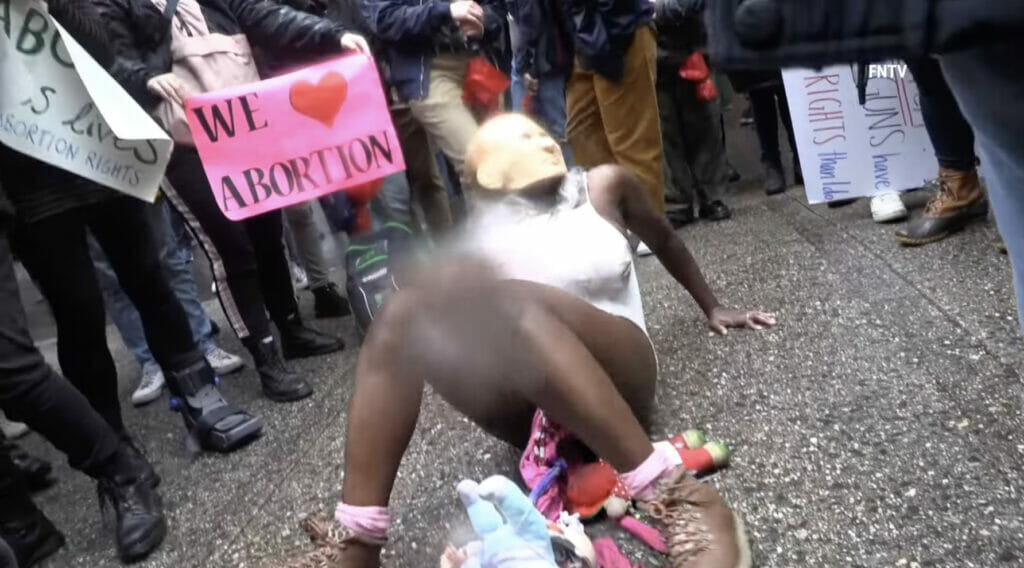 On Friday, Students for Life of America (SFLA) President, Kristan Hawkins, released a statement urging her fellow pro-life and Catholic friends to remain in prayer for the safety of the Justices and pro-life activists amidst threats of violence, including during Mass on Mother's Day weekend.
Supreme Court Justices Terrorized Outside of Family Homes
Justice Samuel Alito was reportedly moved to an undisclosed location for safety purposes, and other Justices faced angry protests in front of their family homes over the weekend.
In a Washington Post article covering the protestors in front of Justice Brett Kavanaugh's home, one abortion activist told reporters, "I organize peaceful candlelit vigils in front of his house … We're about to get doomsday, so I'm not going to be civil to that man at all."
The rhetoric from anti-life crowds is becoming increasingly threatening and many are concerned about potential violence against Justices and their families. Abortion supporters are people advocating for violence, so it's not surprising that they would resort to violence to get their way.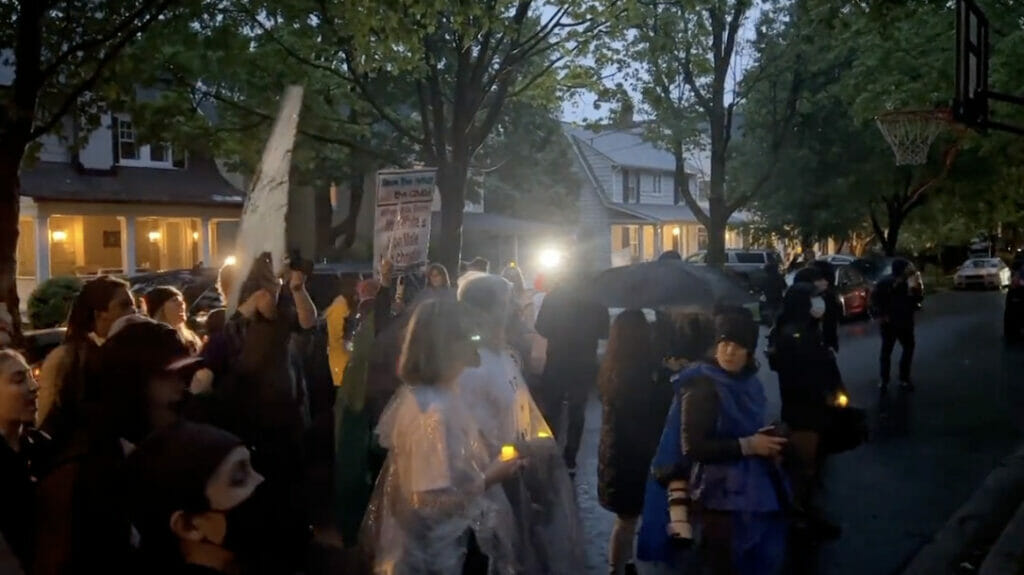 Anti-Abortion Office Set on Fire
The Madison offices of Wisconsin Family Action were burned from what appears to have been the result of a Molotov cocktail being thrown at the building. Thankfully, no one was injured from this flagrant attack on the Pro-Life Generation.
Vandals graffitied this threatening statement outside the office: "If abortions aren't safe, then you aren't either."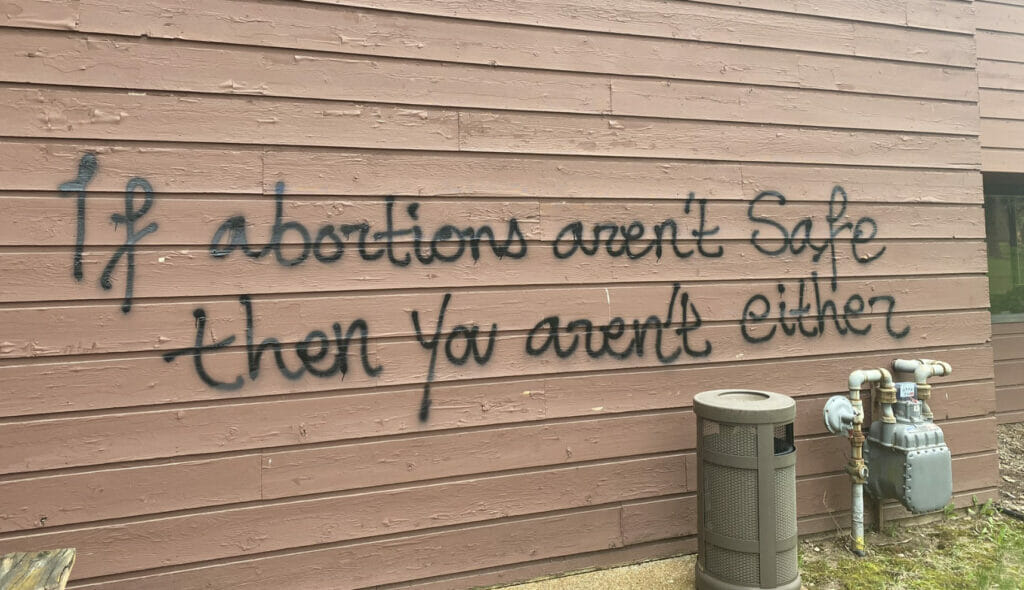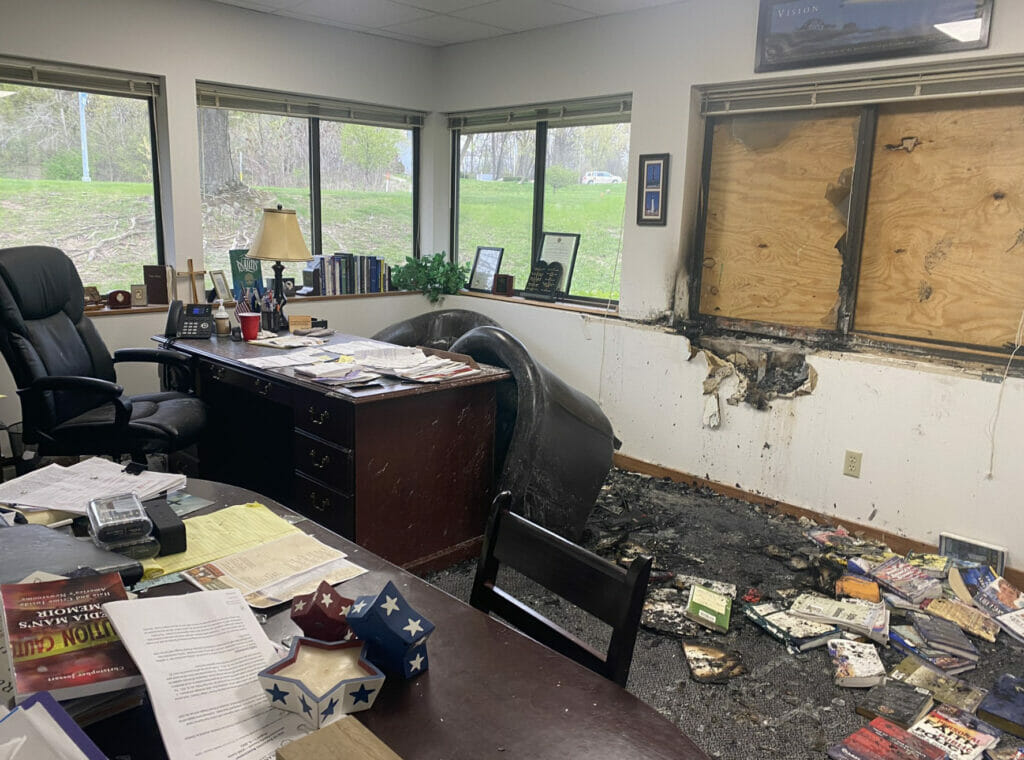 Too Little Too Late from the Biden Administration
Outgoing White House Press Secretary, tasked with speaking for the President, refused to condemn violence over the draft Supreme Court decision last week when questioned by reporters.
Fox News journalist, Steve Doocy, asked the Press Secretary, "These activists posted a map with the home addresses of the Supreme Court Justices. Is that kind of thing this President wants?" Press Secretary Jen Psaki replied, "The reason people are protesting is because women across the country are worried about their fundamental rights."
After completely disregarding the increasingly hostile environment and making no attempts to call for peace among unhinged abortion activists, Psaki took to Twitter on Monday morning to suggest non-violent protests. That is, of course, a week after the Supreme Court leak and after a weekend of harassment and violence unfolded.
On Sunday, Senator Ted Cruz shamed the Biden Administration's failure to protect Justices and said the President is, "literally threatening the lives of these Justices."
The Pro-Life Generation Won't Give Up
Many are shaken by the recent acts of violence against the Pro-Life Generation, but that's not stopping them from speaking the truth and standing for life. SFLA continues to show up to all safe gatherings to show just how far and wide pro-life values spread across the nation.