From the SFLA Blog
Abortion Supporters Go Crazy, Scream Racist Insults at George Mason University Pro-Lifers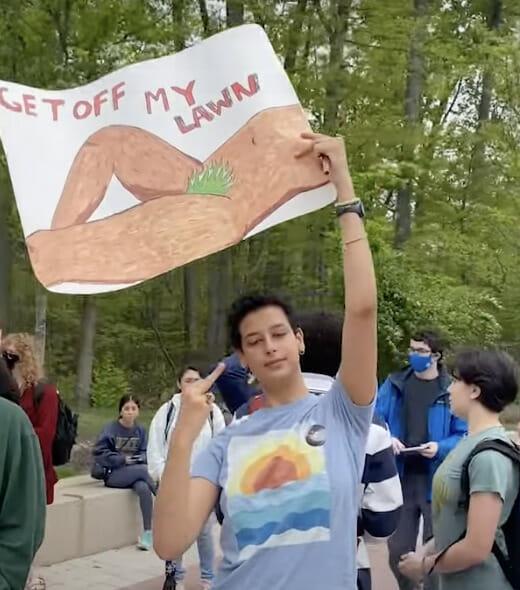 Caroline Wharton - 12 May 2022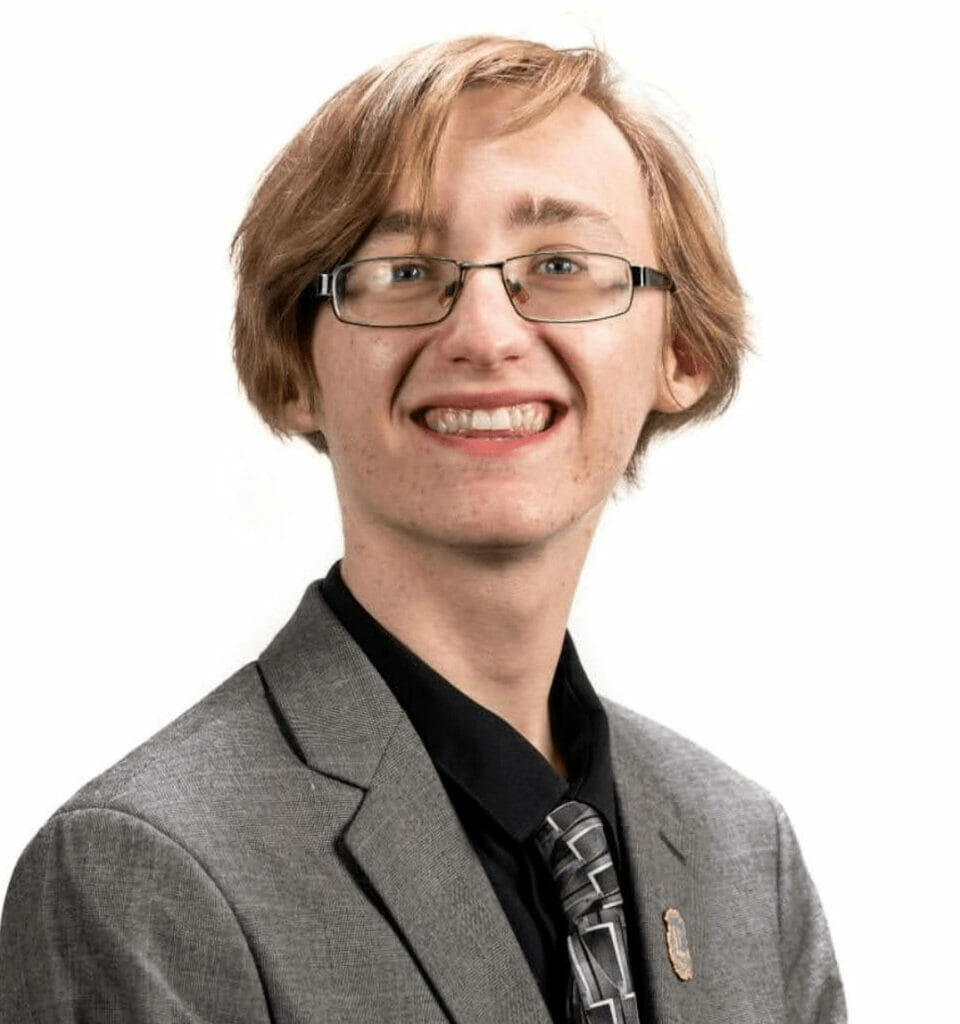 GUEST POST: I recently organized a counter protest with Students for Life of America at George Mason University (GMU) in response to the Young Democratic Socialists' (YDSA) "Protect Abortion Rights Rally" that was being held in the middle of campus.  
YDSA held the rally in response to the recent leaked draft ruling from the United States Supreme Court that showed the Court may rule in favor of reversing Roe v. Wade. As president of Students for Life at GMU, I immediately decided to mobilize our club members to counter protest their pro-abortion event. 
When we got to the protest, we could tell that the YDSA group was not expecting us at all. As we began our pro-life chants, they began to act in an agitated manner and got very aggressive. They hurled insults and chants at our group, and one thing they shouted was: "Hey, hey; ho, ho; Your Bible views have to go!" This implies that pro-life views are only based off of religious beliefs which is wrong as pro-life beliefs are ultimately based on science.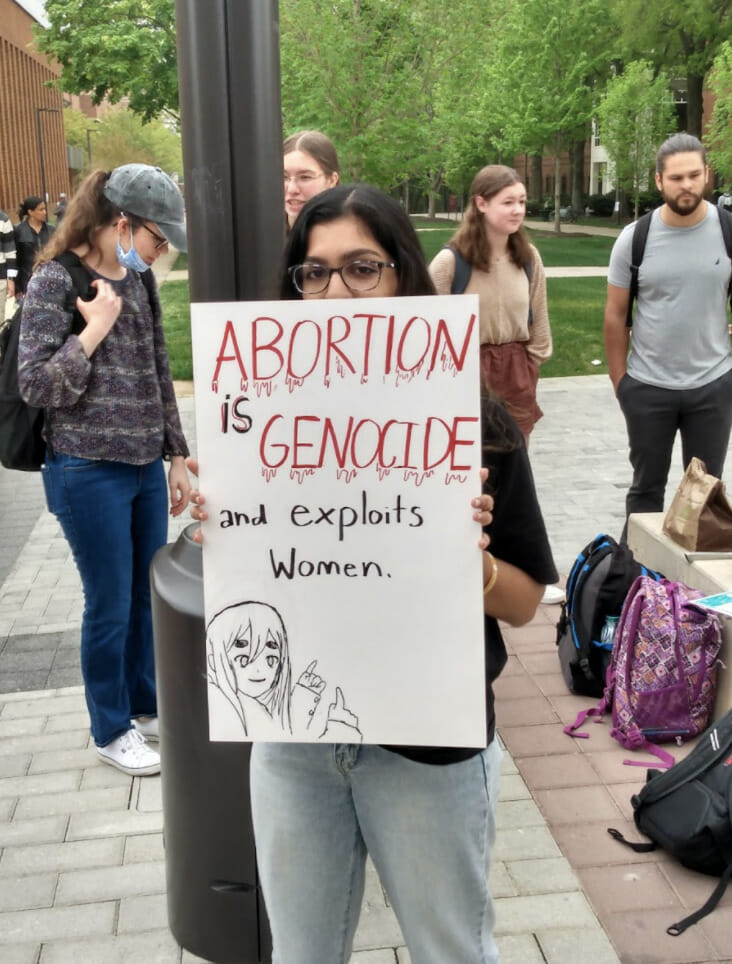 Some abortion supporters also yelled racist things at our club members, including one protester who screamed "You smell bad" to one of our members who is of Indian descent (implying a common racist stereotype). She immediately replied, "That's racist!"
When this same group member also held a sign that said "Abortion is Genocide" on one side and "Corporations Use Abortion to Enslave Women" on the other, an abortion supporter told her that she knew nothing about either slavery or genocide, despite the fact that Indian people have suffered much oppression throughout history.  
The pro-abortion protesters continuously cursed at us and flipped us off, and at another point, pro-abortion protesters rushed over to us and attempted to steal our pro-life signs. Thankfully, we managed to stop them without the situation turning violent.  
Before our group left the protest, we stood in a circle and said a prayer for the preborn and the SCOTUS justices. While saying our prayer, some of the pro-abortion protesters showed no respect for our religious beliefs as they screamed over us, "God isn't real!"
Fortunately, some people were willing to have conversations about abortion, life, and the recent draft leak. We also had many like-minded students come up to us and thank us for what we were doing; we even recruited some new members to our group.  
I think this demonstrates perfectly the important purpose that Students for Life of America serves on college campuses. These groups help give a community and voice to people who thought that they were alone in their beliefs and an outlet to make a difference.
Our group did an amazing job at remaining peaceful throughout the event, and I'm very proud of that. Despite the treatment we received from the other side, we were able to stand our ground and continue to give a voice to those who cannot speak up for themselves.