From the SFLA Blog
Top 5 Pro-Life Women You Should Know for Women's History Month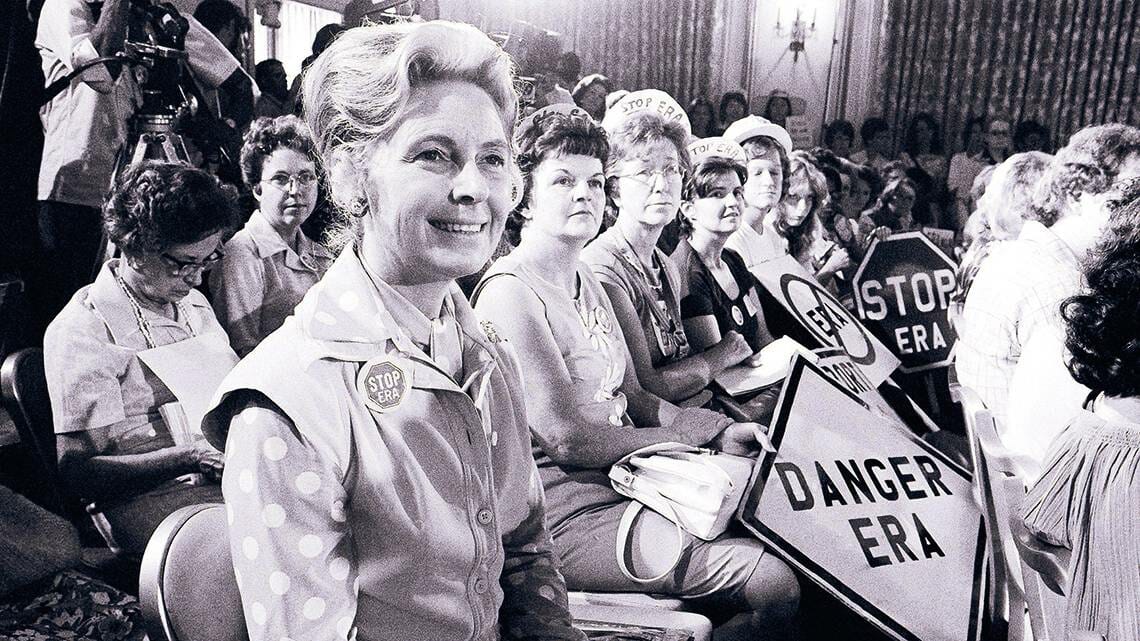 Caroline Wharton - 07 Mar 2023
With March upon us, it's finally Women's History Month and a special time indeed for the pro-life movement as our cause is inherently pro-woman. It's a time in which we remember our dedication to protect women, as well as the preborn, and honor our foremothers in this fight who each played unique roles in laying the foundation that we build on today. Here are the top five pro-life women who set the stage for the Pro-Life Generation:
Susan B. Anthony
Susan B. Anthony (1820 – 1906) was an original feminist as an American women's civil rights activist — and while she advocated for a spectrum of women's rights, abortion was not one of them. Anthony was such a passionate, pro-woman reformer that she was arrested for illegally voting in 1872; her act of civil disobedience was only just recently pardoned by President Donald Trump.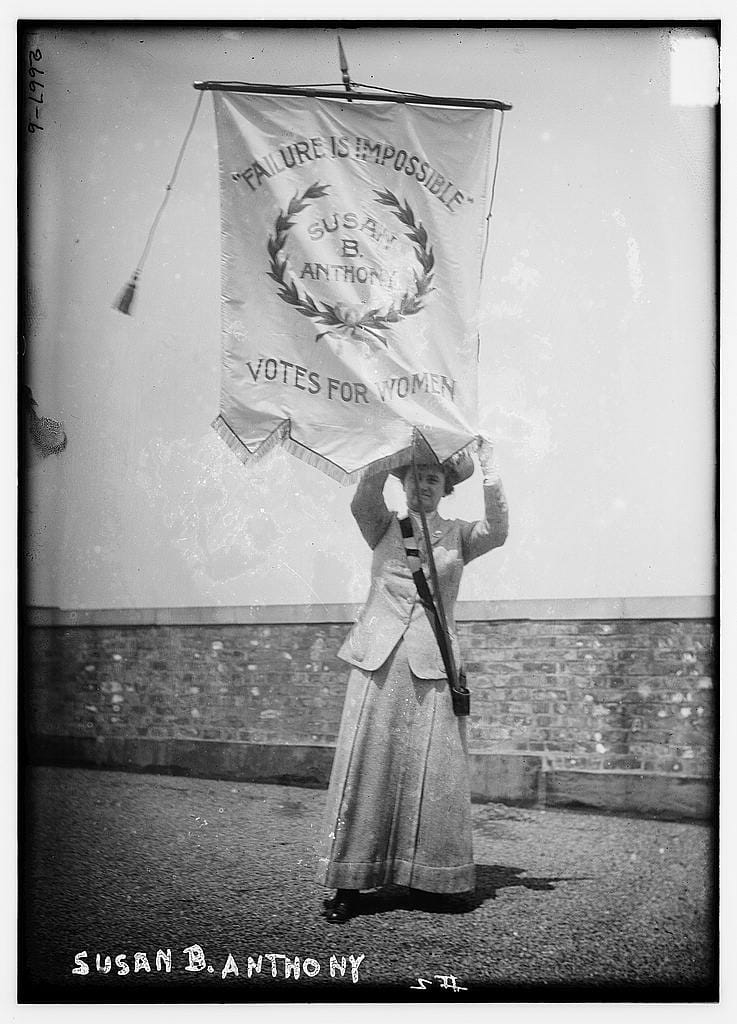 Anthony's pro-life values can be evidenced through her speeches or newspaper articles from her paper "Revolution" in which she refers to abortion as "a horrible crime of child murder" and posits that prosecuting abortion-seeking women won't fix the problem of abortion — only solving the root problem of proper support can be the cure. Anthony remains a towering historical figure in the pro-life movement.
Mildred Jefferson
As an African American woman, Mildred Jefferson (1926 – 2010) was the first to graduate from Harvard Medical School and go on to be a general surgeon at Boston University Medical Center — and she also was an outspoken pro-lifer. She exemplified the fact that Black women don't need abortion and spent much of her life speaking on the issue. 
She founded the Massachusetts Citizens for Life (which eventually was incorporated with the National Right to Life) and later founded the Right to Life Crusade. Throughout her life, she continued to serve on pro-life boards, committed to ending abortion through her unique viewpoint.
Phyllis Schlafly
Under Phyllis Schlafly's (1924 — 2016) leadership, the Republican Party began to officially support the pro-life movement and embrace pro-family ideals. As a pro-life activist, Schlafly was also a major figure in the fight against the deceivingly-named "Equal Rights Amendment" (ERA) which attempted to enshrine abortion as a constitutional right — this is a fight we are still engaging with today as the 'Everything Related to Abortion' amendment continues to haunt us. In the 1970s, Schlafly played a key role in preventing it's ratification — her torch on this matter is passed down to us today.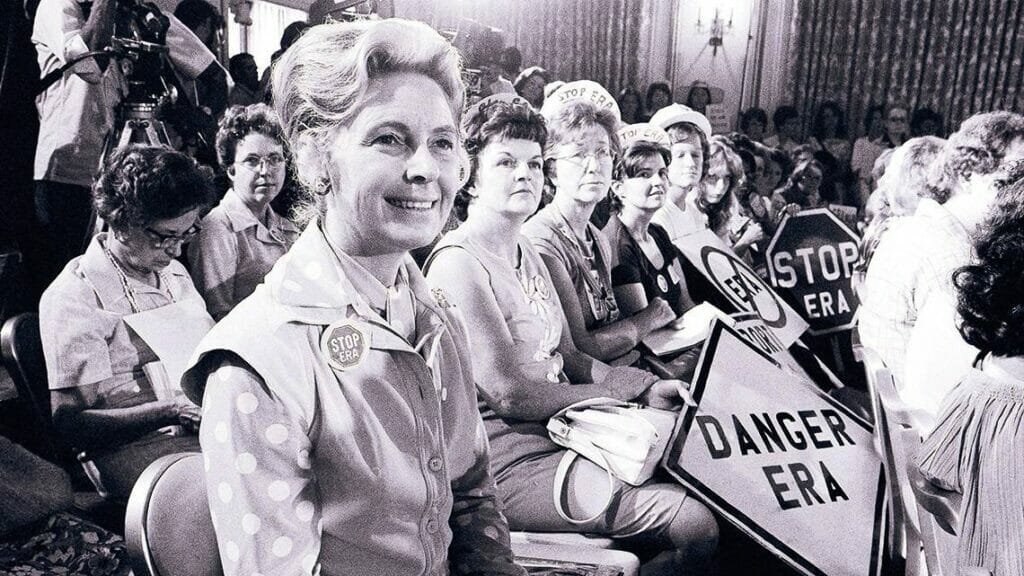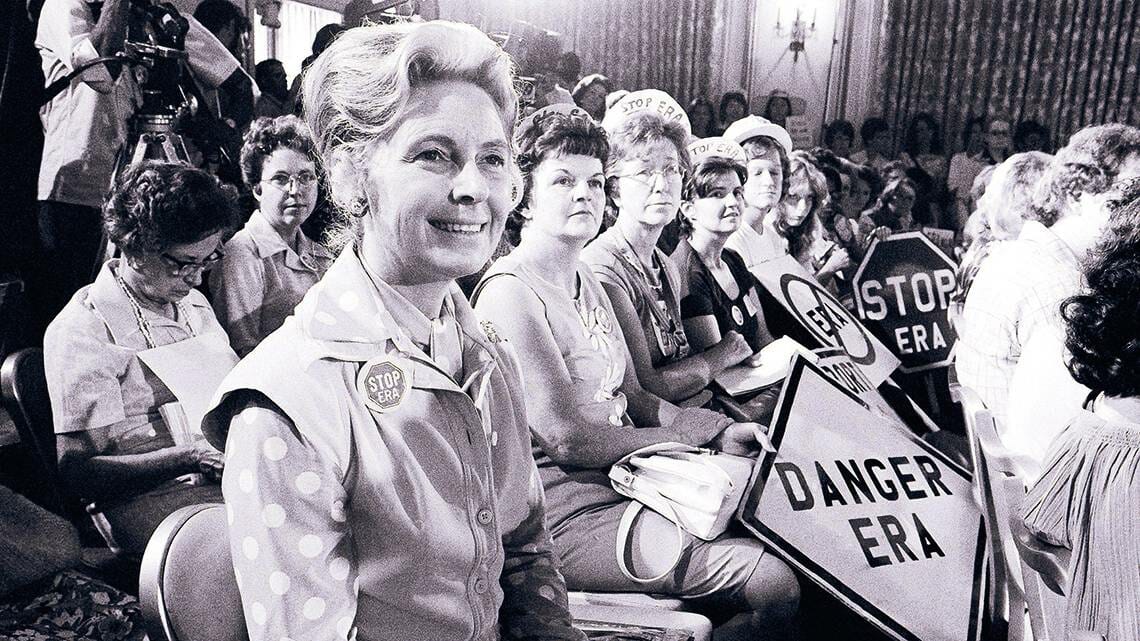 Nellie Gray
Nellie Gray (1924 — 2012) was a fighter in many ways; during World War II, she served in the Women's Army Corps and later worked in our nation's Capital as a lawyer for the federal government of the United States. She is best known, however, for founding the March for Life (which now occurs annually in Washington, D.C. during January) after the Roe v. Wade and Doe v. Bolton rulings in 1973. 
Her life's work in the March for Life has and continues to culminate in a vibrant and growing pro-life movement as thousands upon thousands make an annual pilgrimage to support the preborn. This event often represents a turning point in pro-life activists' lives and has served to keep a fiery passion for our cause alive.
Norma McCorvey
Otherwise known "Jane Roe" of the landmark and now defunct Roe v. Wade ruling, Norma McCorvey (1947 — 2017) was an unfortunate player in the decision that cost so many preborn children their lives and fundamentally changed American culture for the worse. She was used by the abortion lobby as a pawn in efforts to legalize abortions, and it should come as no surprise that deceit was at the heart of their game.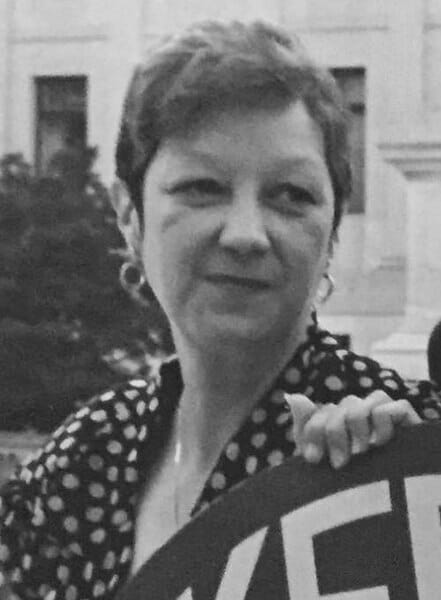 In the famous lawsuit, McCorvey lied that she had become pregnant due to sexual assault, arguing that she should be allowed to have an abortion regardless of the laws of Texas, her home state. Nevertheless, she gave birth to her child and placed her with an adoptive family, and after the ruling, she had a heart change on abortion some years later. Her book, "Won By Love," explains how the love from the pro-life movement brought her into the fold. In 2005, she asked the Supreme Court to reverse Roe v. Wade as new evidence showed that abortion hurts women.
And a couple words from some current ladies in the pro-life movement on this Women's History Month:
SFLA Student Spokesperson Noeli Aguirre said, "Being pro-life is pro-women because we recognize the amazing difference that is inherent to women and empower them. Being pro-women is pro-life because we don't "penalize" and tell women they aren't capable unless they opt out of motherhood. She can have her baby and her dreams come true."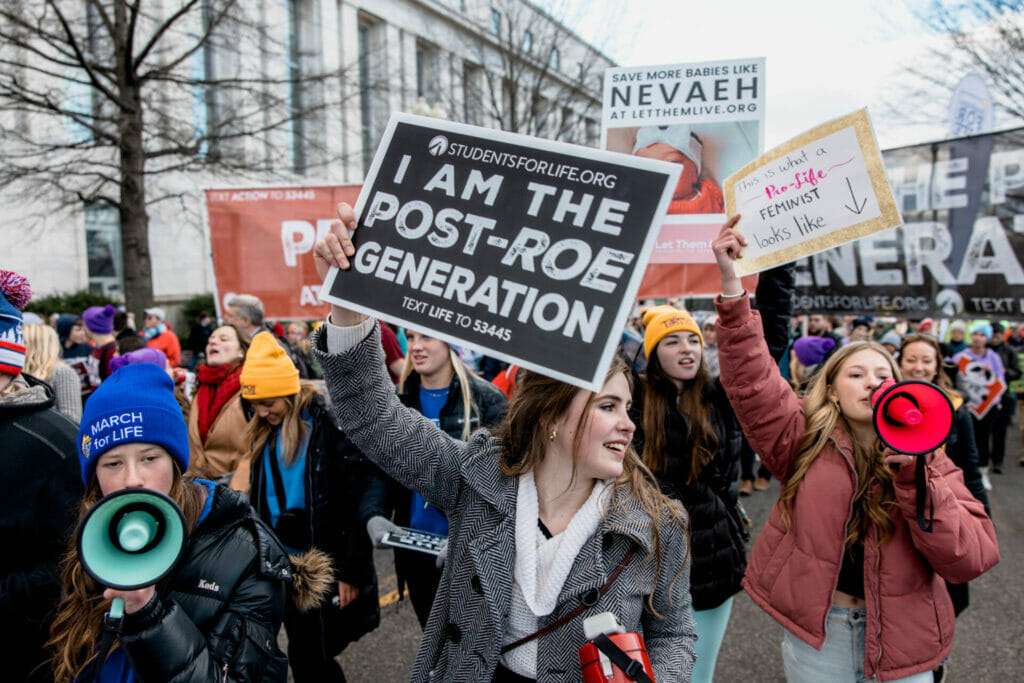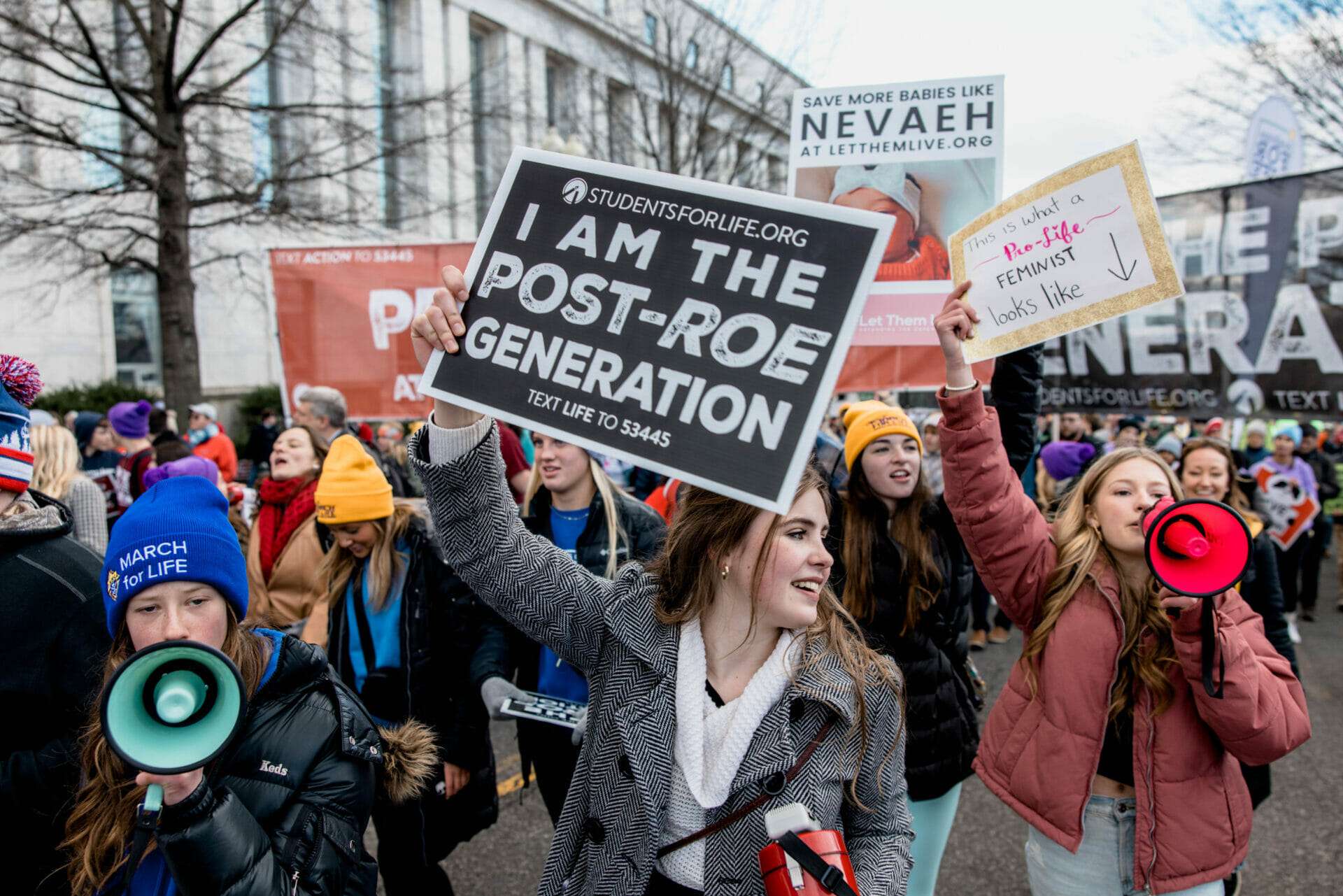 SFLA Student Spokesperson Katie Rose Geer said, "Being pro-life is pro-women because it rests on the viewpoint that all humans are created equal and deserve equal rights regardless of age, size, gender, ethnicity, or social status."
For a chronological look at the history of abortion and the pro-life movement in our country, click HERE.
READ NEXT: Three Reasons Why It's a Bad Idea to Let WHO Take Public Health Emergency Reigns