From the SFLA Blog
How the Ohio State University SFLA Group Responded to 'Abortion on Campus Week'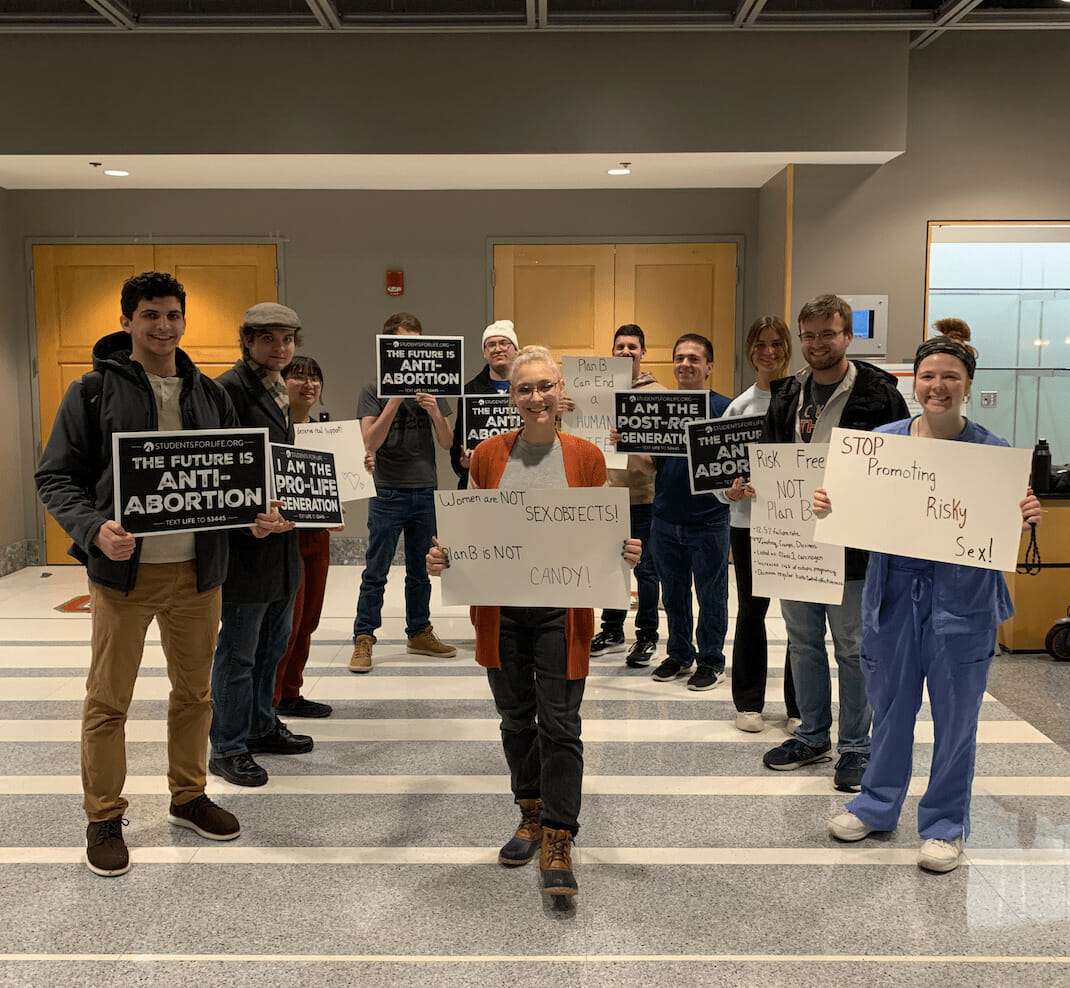 Caroline Wharton - 09 Feb 2023
GUEST POST: Ohio State University (OSU) recently held two "reproductive rights" related events, one about the effects of the Dobbs ruling in Ohio and one called Plan Buckeye where the student government handed out free abortifacients. With less than 24 hours' notice, the Students for Life of America (SFLA) group on OSU campus were able to gather a strong group of activists to counter them with love, truth, and resources.
The first event entitled If/When/How Dobbs' Effects in Ohio and How to Get involved was originally supposed to be held in person but moved online due to weather. It was geared towards law students, but this did not stop Students for Life at OSU from attending the event virtually and being more than 50% of those in attendance. Those on the call included Planned Parenthood Ohio, Ohioans for Reproductive Freedom, and Pro Choice Ohio.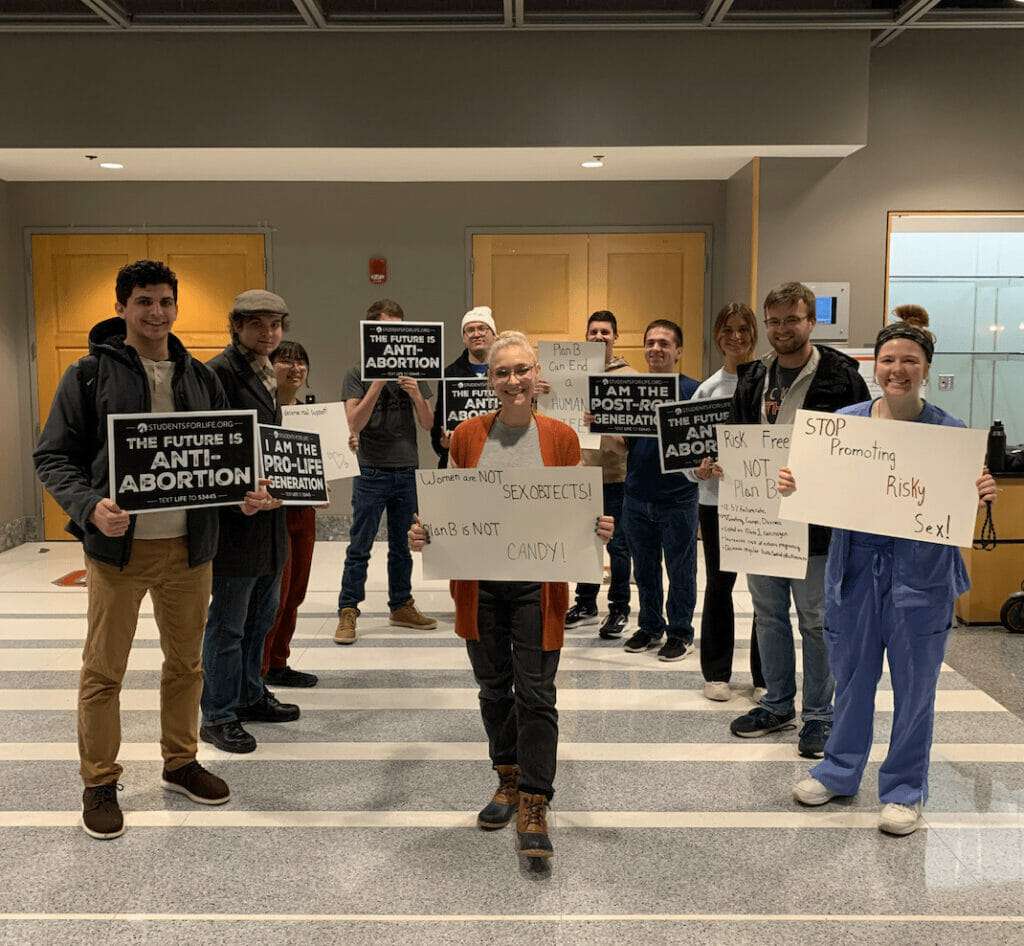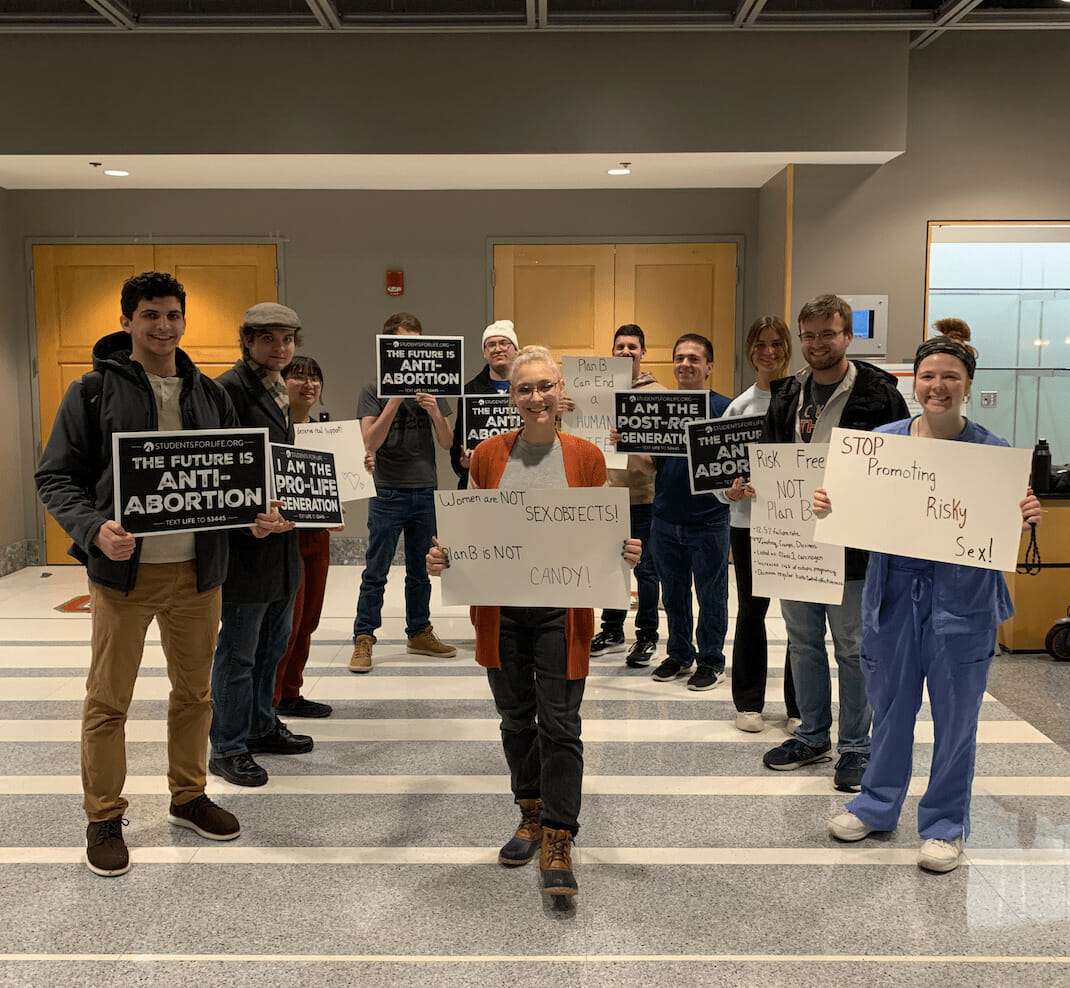 The call hosts discussed how Dobbs has affected them by being able to find workers and how people operating in the facilities are worried they will lose their job. Due to this, they admitted the scary reality that abortion facility workers are not as qualified as they should be. When the Heartbeat Bill was in effect, abortions dramatically decreased from 35 per day per facility to around two to six per day.
They also spoke on two ballot initiatives that they have in the works to enshrine abortion into the Ohio Constitution, as well as a push to get rid of parental consent for minors seeking abortions. This idea is widely unpopular and dangerous — parental consent is required to get the flu shot yet we want to get rid of it for a far more invasive procedure that hurts women and ends the lives of innocent human beings? 
Students for Life at OSU were quick to ask questions during the Q&A section of the meeting but were cut off after the host realized they were pro-life.  Apparently, free speech was not welcome here even though the event was open to the public.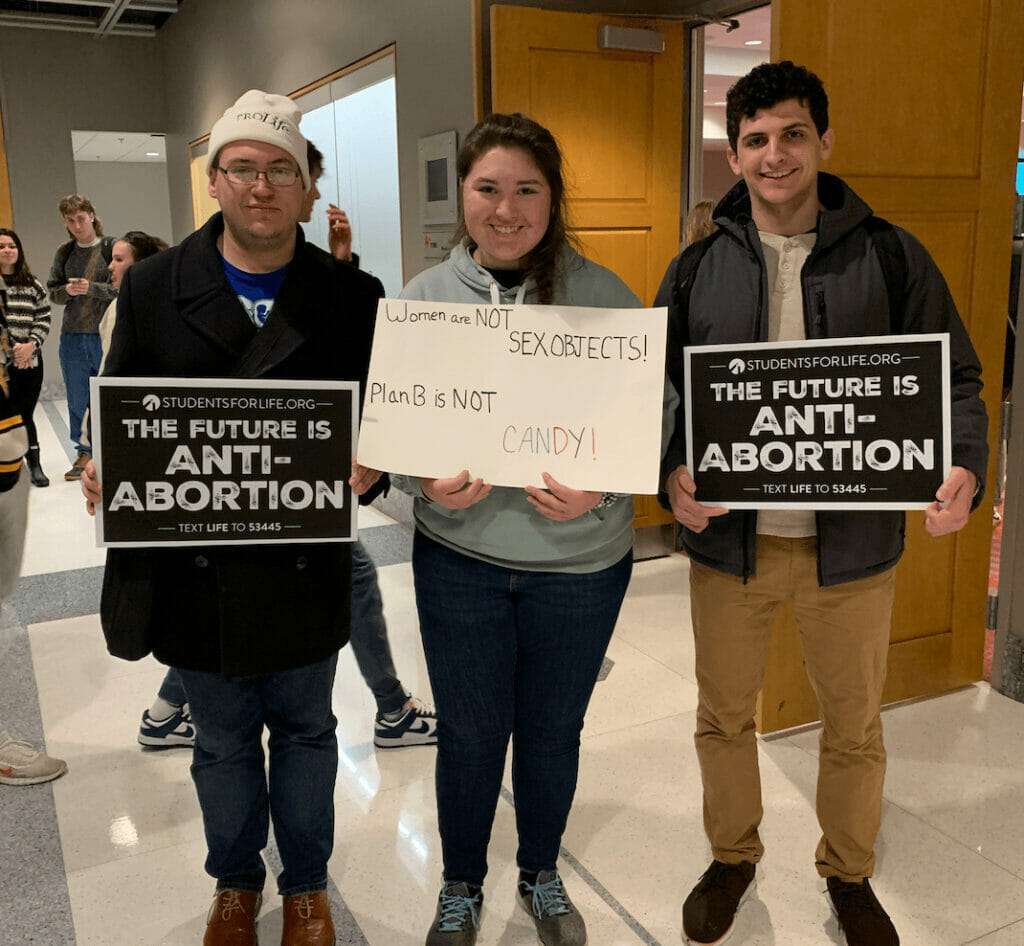 The second event of the day was hosted and put on by the Ohio State Undergraduate Student Government. This organization is run by the university and uses student funds for their events. When the President of Students for Life at OSU, Matthew Ayers, saw the event on social media, he knew a response was needed. Ayers said, "It is unacceptable for my school to use my money to give out a drug [Plan B] that can end a human life."
The group was able to gather about 15 students to stand outside the event holding signs explaining the dangers of Plan B, how it can end a human life, and that women deserve support. Prior to the event starting, one of the organizers came out and told the students that they were disgusting. Sam, a member of the executive team responded, "What actually is disgusting is the university using our money to give out free Plan B like it is candy."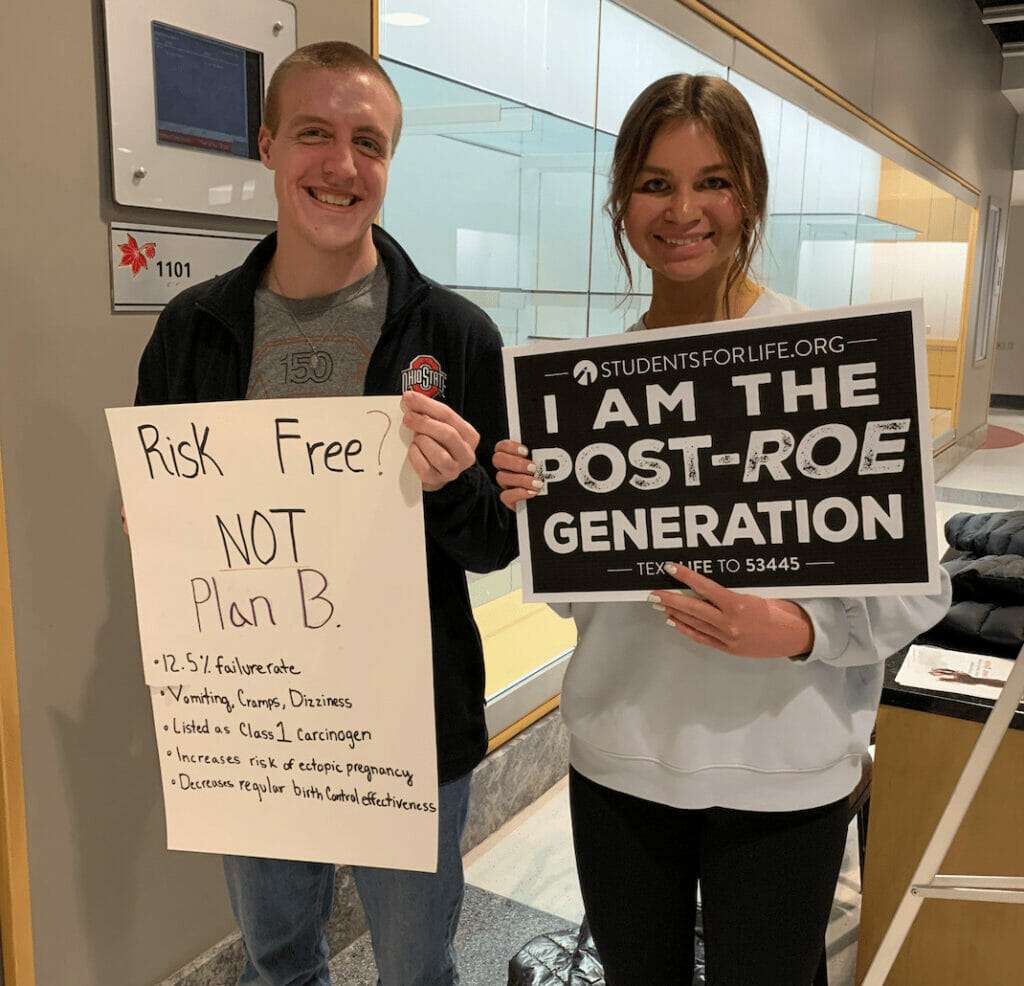 The students stayed the entire event and handed out more than 50 Plan B fact sheets to all those in attendance. I was able to have some productive conversations with students who were passing by. A few students came over to me that evening asking what we were doing, and I explained to them the event and that they were handing out free Plan B. The students were confused as to why that was such a bad thing, and I was able to explain the complications of Plan B and how it can end a human life. They left with our Plan B literature and thanked me for educating them.  
The next day, an article published by the Lantern, a school newspaper, also highlighted the event. It mentioned how organizers for the event had a meeting prior to prepare for protesters but were "very pleased" with how calm Students for Life at OSU were outside of the event. A panelist mentioned how she wished the Students for Life at OSU group would have had a more open mind and engage in more discussion, and Ayers was put off by that comment. He said: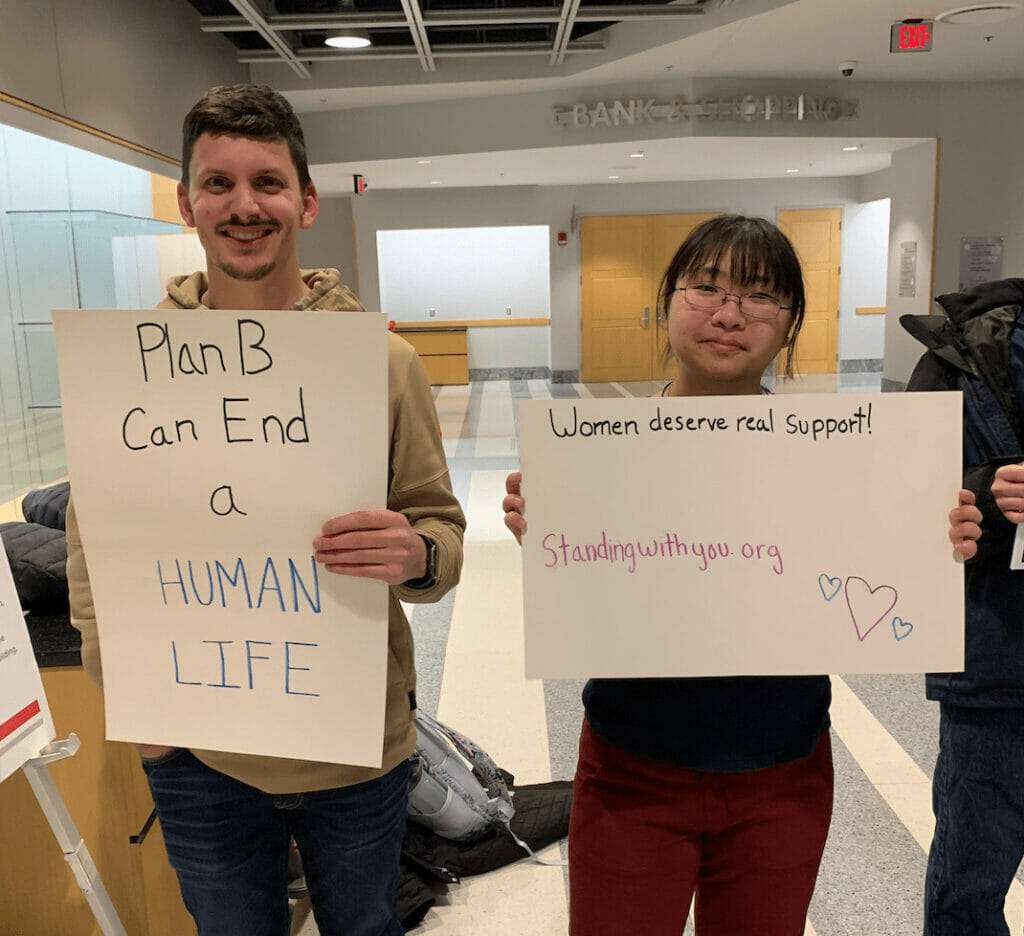 "They (the panelist) never even tried to talk to us or invite us into the discussion. In fact, when we tried to talk to them prior to starting the event, they said, "No thanks." It paints a blatant lie about us not being willing to defend our stance. If they would have talked to us or invited us in, we would have listened and challenged their event."
Overall, both events were successfully countered by the Students for Life at OSU group — and yet this is just the beginning. In a few weeks, the school will host its annual "Sex Week" in collaboration with Planned Parenthood and Lion's Den. Ayers stated, "This was just the warmup. By the end of Sex Week, everyone is going to know about Students for Life at Ohio State and all the resources and support we have for women."
READ NEXT: Tennessee Abortion Supporter Throws Glass Bottle at Pro-Life Students, Glass Shards Damage Pro-Lifer's Eyes