From the SFLA Blog
'Let Their Hearts Beat' Echoes Throughout Ohio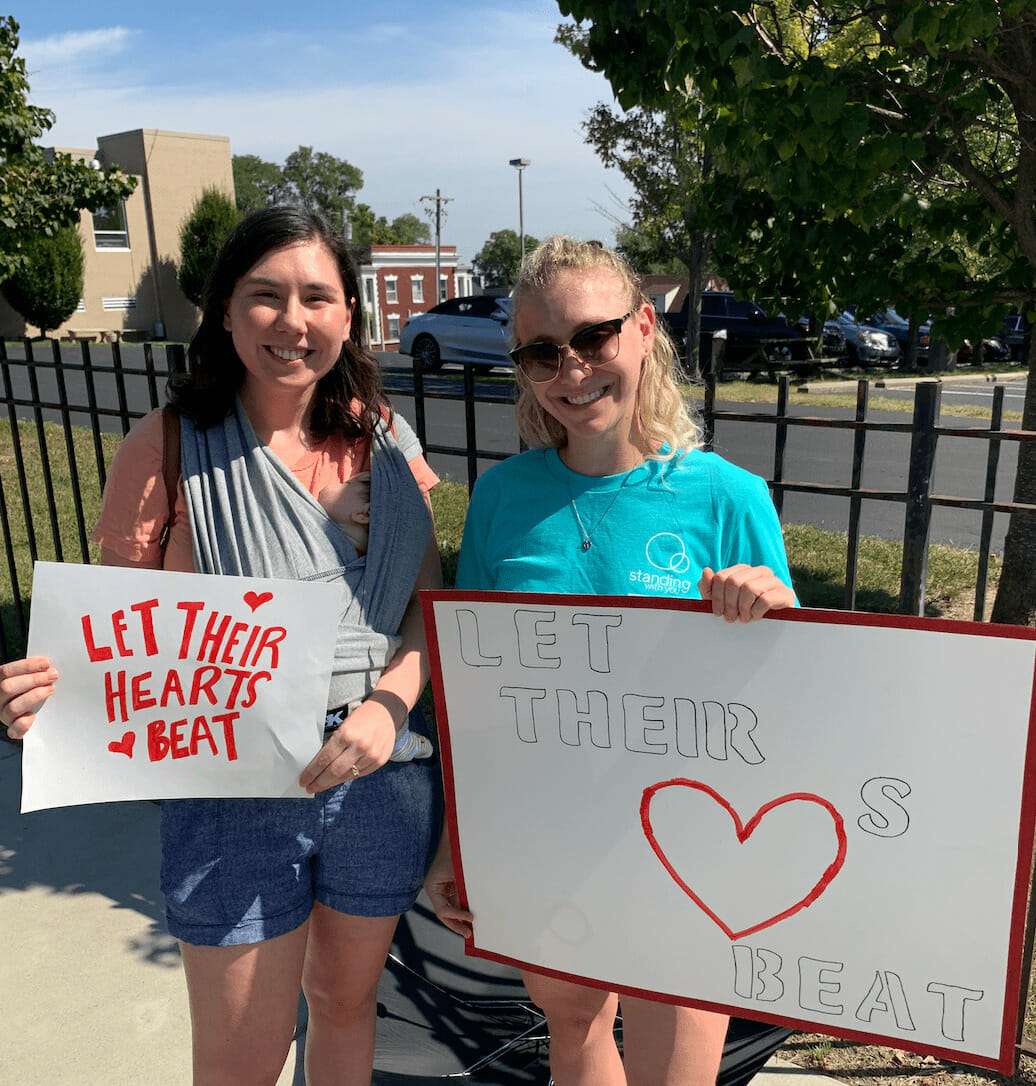 Caroline Wharton - 23 Sep 2022
The Pro-Life Generation is made up of passionate movers and shakers — not complacent watchers and waiters — and that is why only a little over a week after a pro-abortion judge in Ohio temporarily blocked the Ohio Heartbeat Law, a swarm of pro-life activists immediately responded. Here's how Ohio Students for Life of America (SFLA) groups reacted to the wrongful blocking of the law and why rapid response is important in the pro-life movement:
When Ohio Judge Christian Jenkins recently blocked this pro-life law by issuing a 14-day stay as a part of a lawsuit brought by the American Civil Liberties Union (ACLU) of Ohio, abortion unfortunately was once again made legal through 20-weeks in the state. This devasting decision has drastically changed the abortion landscape in Ohio, and although the stay is "brief," it will be fatal for numerous preborn children who might have been otherwise saved.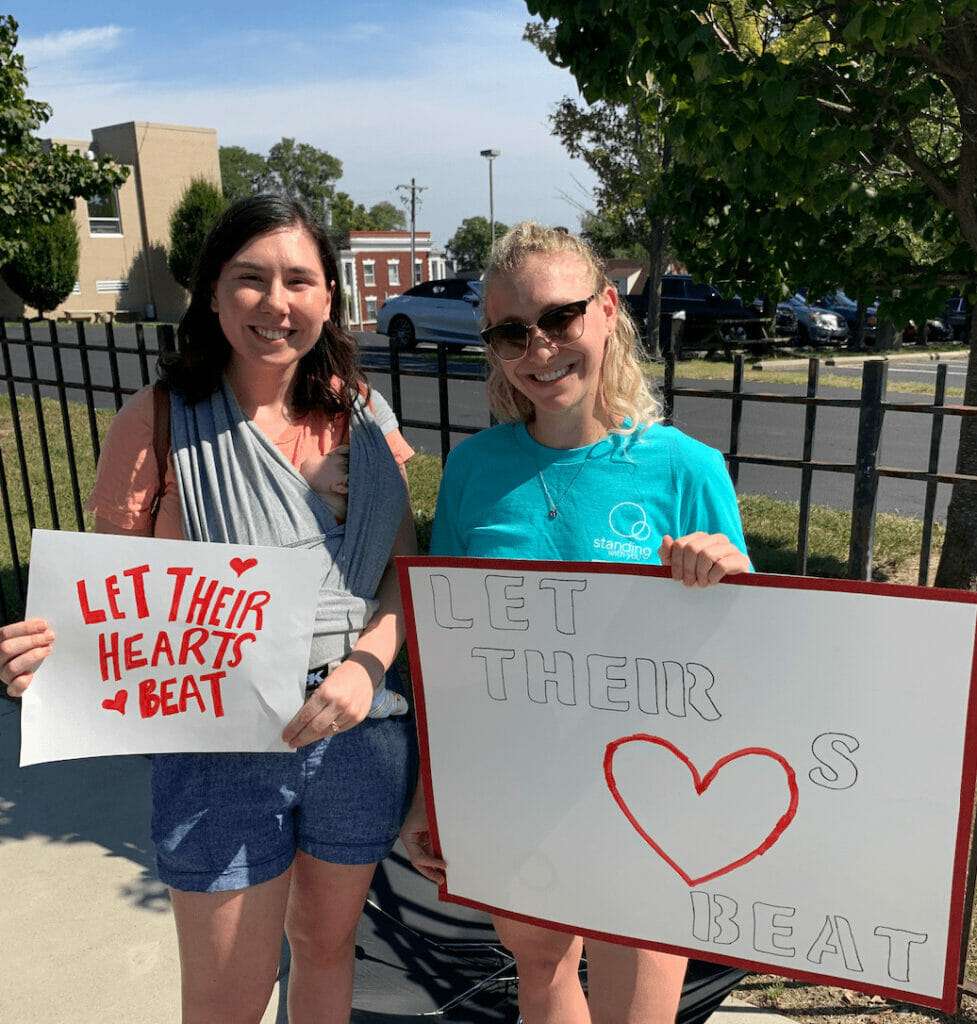 As an example of the harmful effects of this temporary block, Ohio pregnancy resource centers are reporting that some women who were keeping their babies decided to abort during this two-week stay. One center reported to SFLA that they were helping a woman who was pregnant with triplets and past the point of a legal abortion in the state, and although she was scheduled for a follow-up appointment, she called to cancel in the aftermath of the block. She had aborted her triplets since it was once again legally accessible in Ohio. This is just one example of three lives that were lost due to this judge's unjust ruling.
(Click HERE to read how the abortion lobby denies the science of fetal heartbeats.)
With lives on the line, SFLA Ohio Regional Coordinator Jamie Scherdin knew they must move fast and urgently respond as witnesses for life. With only five days' notice, it was announced that pro-life members of the community needed to come together in an event appropriately titled, "Let Their Hearts Beat."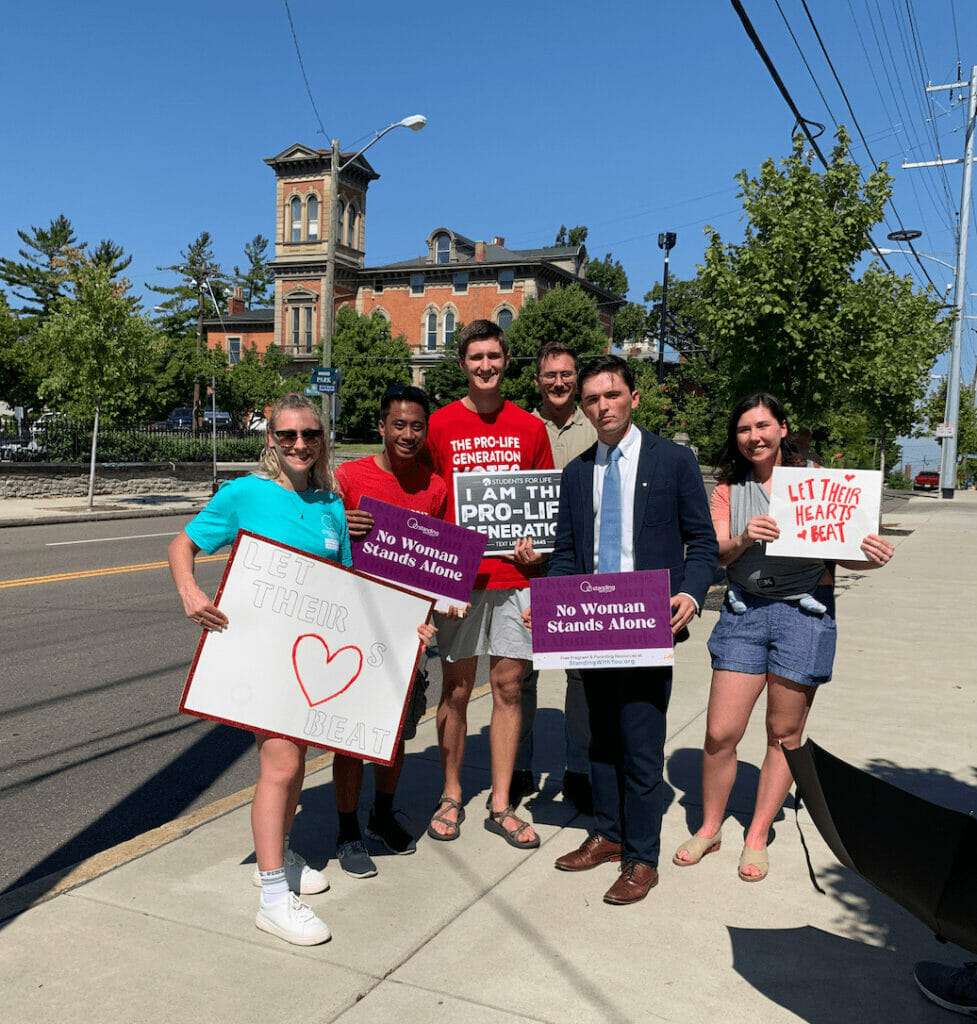 More than 75 pro-life community members and students came together to speak life and ensure that no woman stands alone in Ohio. The event took place at a local Planned Parenthood with pro-life activists sidewalk-counseling women, praying for equal rights in the womb, and projecting a heartbeat through a speaker to have all hear the sound of life.
During the event, Scherdin and other sidewalk counselors were able to assist a young girl before she entered into the parking lot of the abortion facility. When the car was pulling into the parking lot, the back window rolled down, and they were able to give her resources about local pregnancy resource centers. Scherdin was able to explain how she wanted to offer her real help and support, as well as save her money — something Planned Parenthood isn't interested in. The girl smiled and said thank you; her car left the parking lot shortly. Hopefully, pro-life seeds were planted in her heart.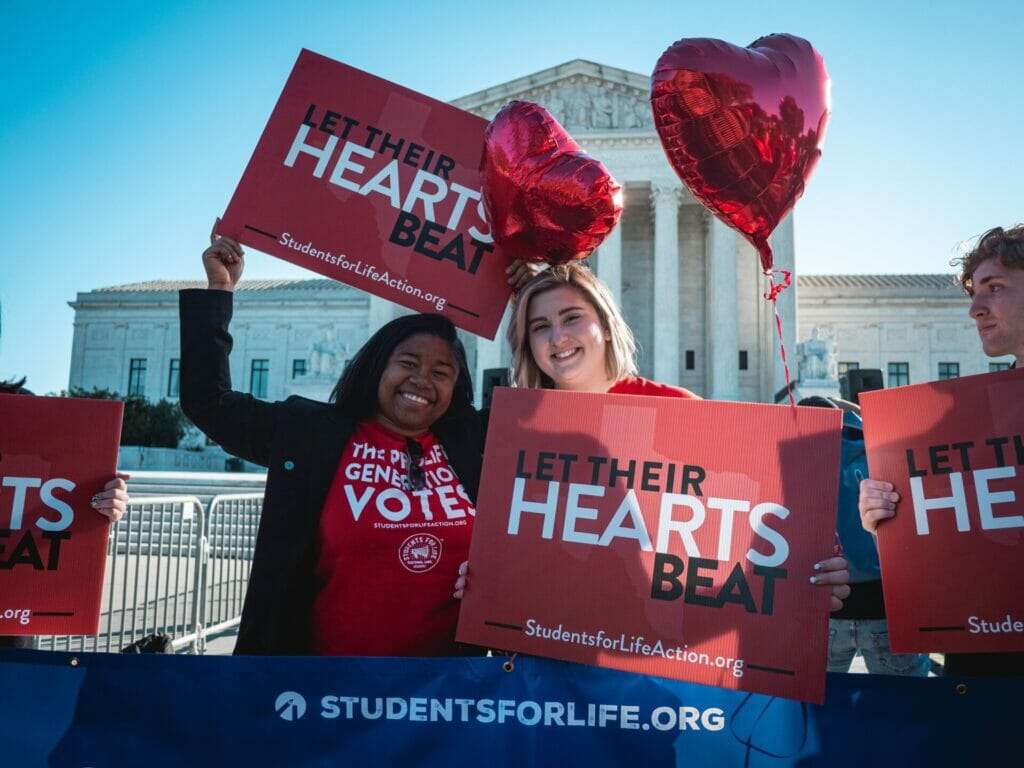 The Ohio Pro-Life Generation's speedy response to the court blocking a pro-life law is a perfect example of how pro-lifers everywhere should react when life-affirming laws are put on hold. We cannot overlook the lives that will be taken in these short periods of time — instead, we have to spring into action and advocate all the more.
READ NEXT: Peaceful Pro-Lifers Muzzled at Public Library Abortion Event; Told "Not the Time or Place" for Pro-Life Views