From the SFLA Blog
We're Not Standing By While Walgreens Brings Chemical Abortion Pills to Our Backyards; Join Us to Protest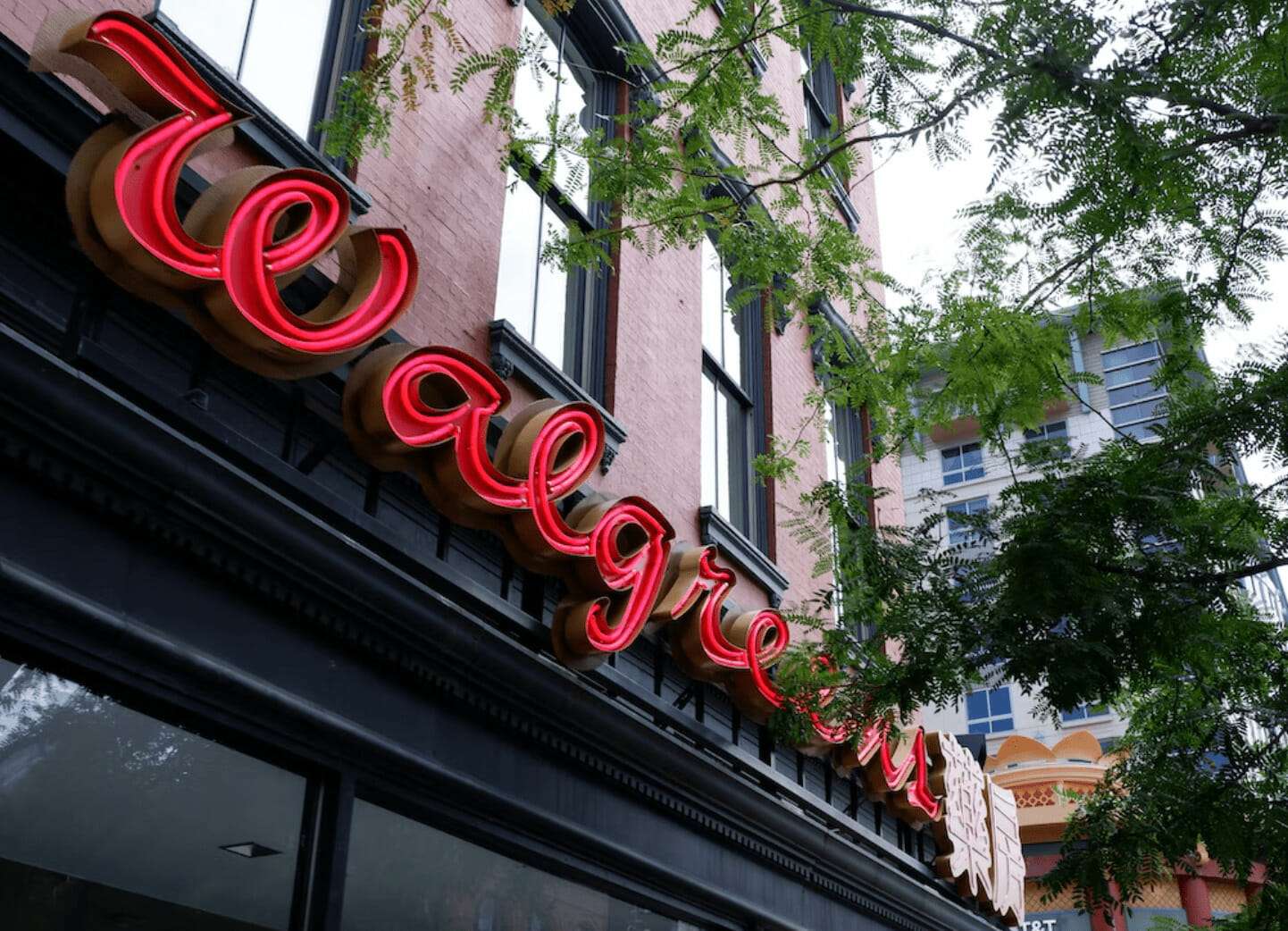 Caroline Wharton - 11 Jan 2023
When the Food and Drug Administration (FDA) recklessly decided to allow pharmacies to opt-in for Chemical Abortion Pill distribution, we didn't have to wonder long whether these companies would jump on the pro-abortion bandwagon. Walgreens and CVS were quick to announce their disregard for the preborn and women's health through affirming that their companies would seek certification — and now, it's the pro-life movement's turn to be quick and firm in announcing our disapproval of their inhumane decision.
Students for Life of America (SFLA) has publicly denounced their self-serving announcement to monetize vulnerable women through selling life-ending Chemical Abortion Pills, and we're not stopping there. We're going to the belly of the beast — right to the headquarters of Walgreens in protest. Here's what you need to know: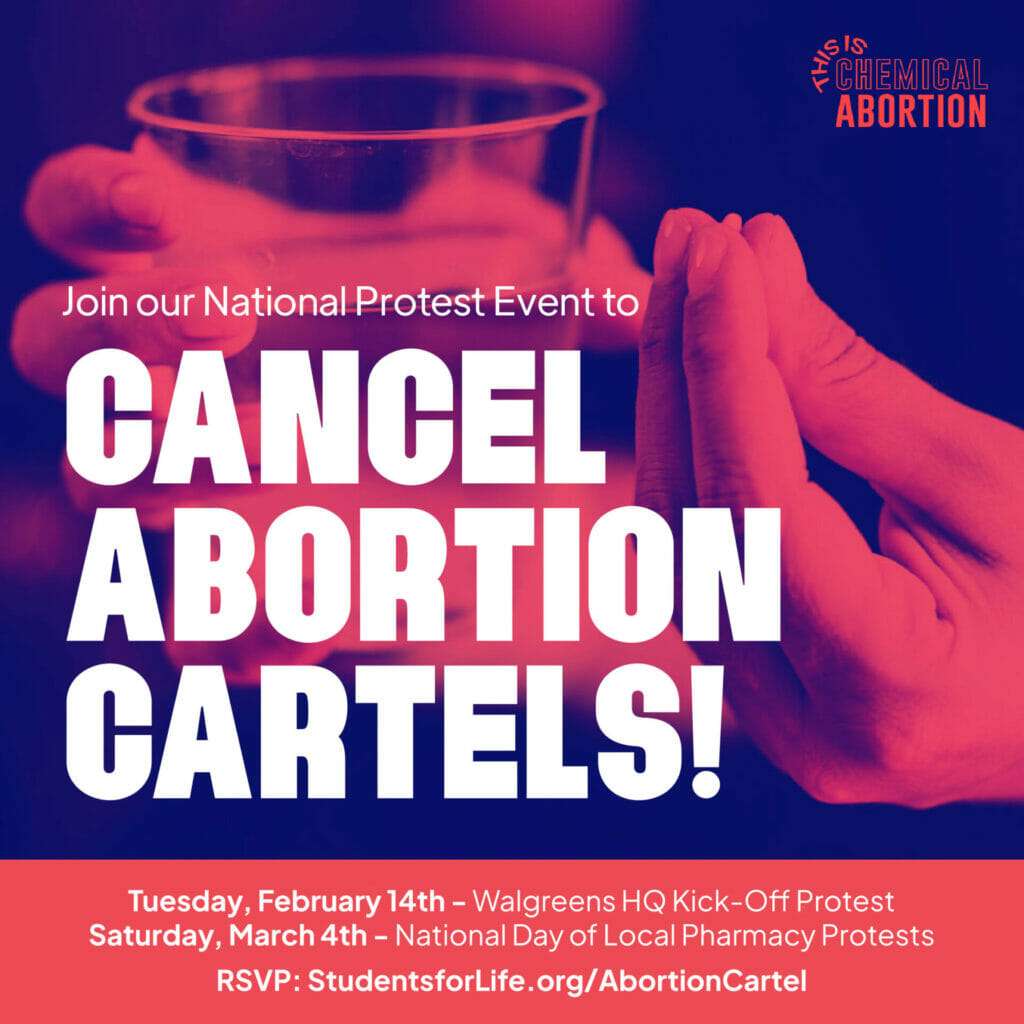 On Valentine's Day this year (February 14, 2023), the SFLA team and members of the Pro-Life Generation will gather in front of the Walgreens headquarters in Deerfield, Illinois for a Cancel Abortion Cartels event to protest against the company's' decision. This protest will occur at 12:00 p.m. CT, and it will include local and national pro-life speakers to be announced soon.
(Click HERE to read more about Walgreens and CVS' decision to carry Chemical Abortion Pills on the SFLA blog.)
Without a moral outcry from pro-lifers who know how dangerous and damaging Chemical Abortion Pills are for women and preborn children, businesses like Walgreens will continue to go along with the pro-abortion status quo — and we cannot allow that. Already, more than half of all abortions in America are committed with these life-ending pills. Many women have been domestically abused by partners secretly force-feeding them Chemical Abortion Pills. Additionally, with a federal removal of safety standards, more women will be taking the pills without an examination first, meaning potential loss of future fertility or even their lives.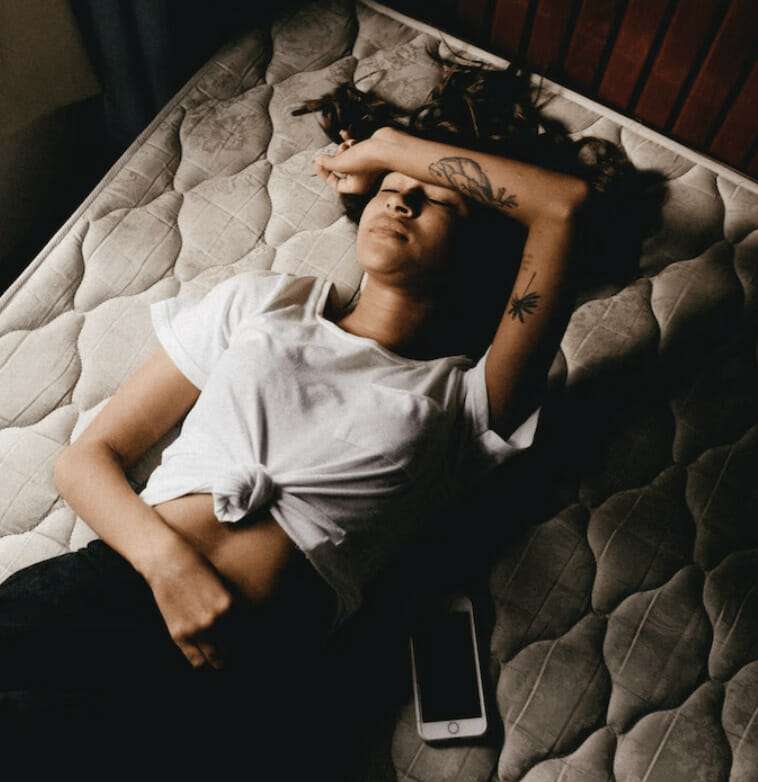 We need all hands on deck to stop these Chemical Abortion Pill cartels.
We would love to have you join us in Deerfield, but if you're unable to make it in person, you can also join the kick-off protest online. You can also host your own Cancel Abortion Cartels Protest at your local pharmacy on our National Day of Protest on March 4, 2023 — we'll even send you a kit to get you started. Click HERE to sign up!
To learn more about SFLA's efforts against Chemical Abortion Pills, click HERE.
READ NEXT: Being a Pro-Life Activist is a Challenge But That's Not a Reason to Give Up