From the SFLA Blog
Being a Pro-Life Activist is a Challenge But That's Not a Reason to Give Up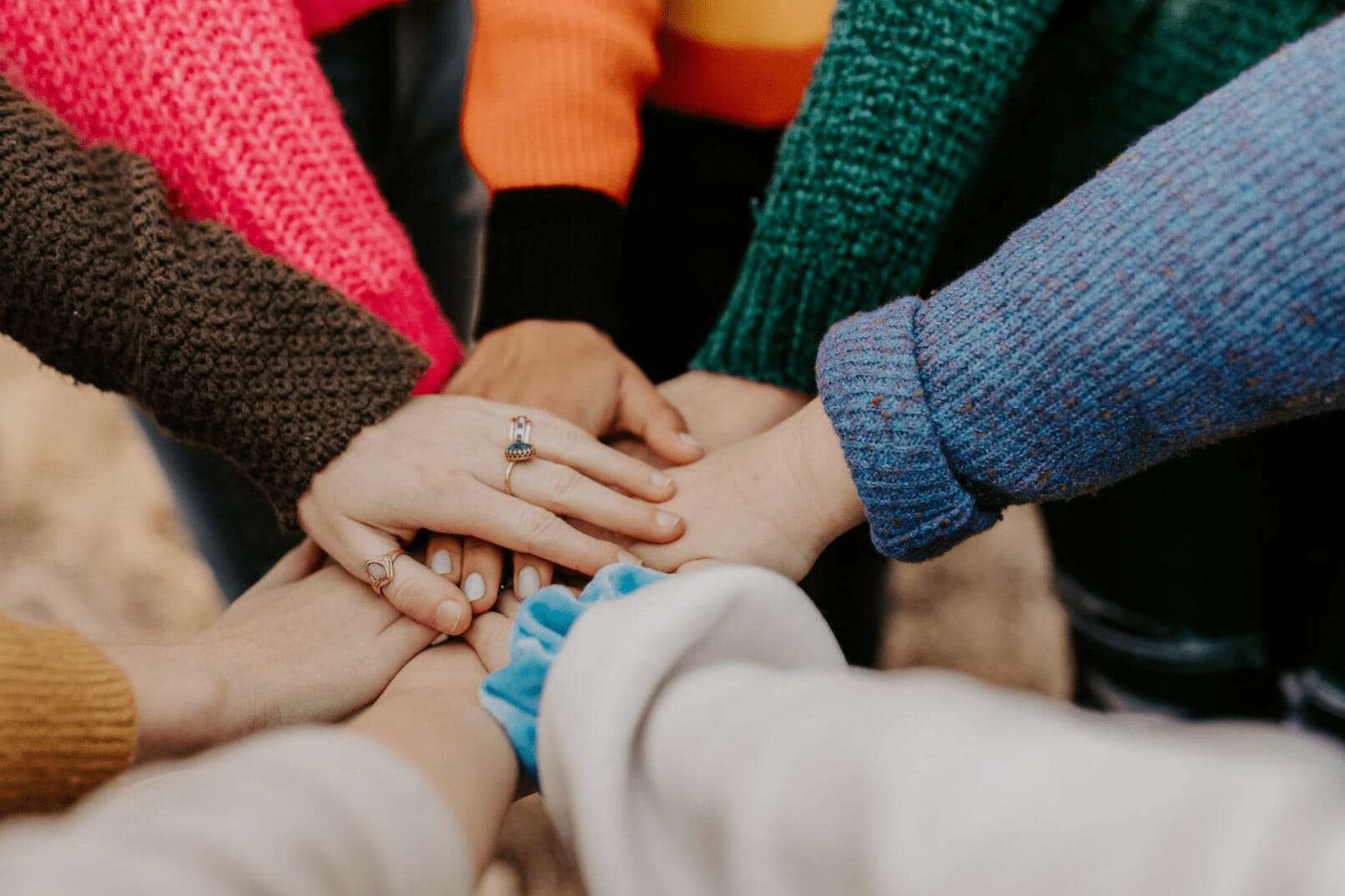 Caroline Wharton - 09 Jan 2023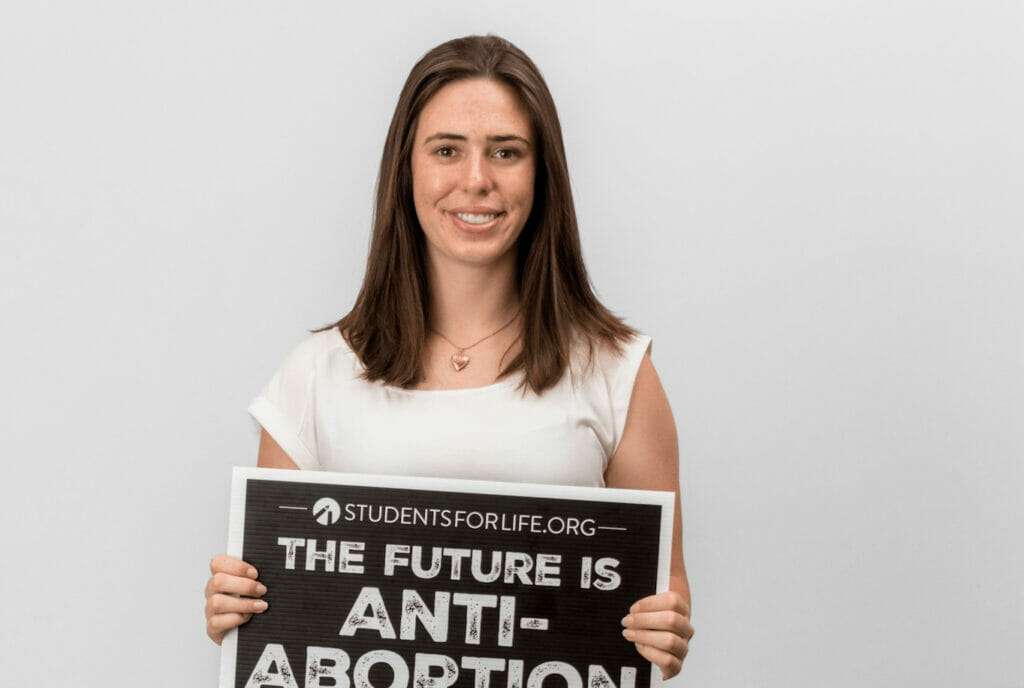 GUEST POST: Being outspoken at a widely pro-abortion school like the University of Texas at San Antonio (UTSA) is one of the most challenging choices you can make as a pro-life student. My Students for Life of America (SFLA) group, Students for Life at UTSA, learned that this is a real undertaking as it requires a lot of determination and courage to carry on in the face of harassment — and our discrimination came from all sides.
We first came under scrutiny back in the fall of 2021 when we hosted a Cemetery of the Innocents display, and a pro-abortion student actually spat on one of our members. Her reasoning? We had said slavery is a human rights issue and that abortion is, as well. That incident was the diving board for our group into deeper pro-abortion craziness.
Since then, Students for Life at UTSA has been a target of online hateful comments, harassment, and scare tactics through Instagram stories, Instagram Direct Message, TikTok videos, etc. It hasn't stayed all online, either.  
In the spring of 2022, SFLA President Kristan Hawkins came to UTSA as a part of her speaking tour entitled The Future is Anti-Abortion. Leading up to the tour, our promotional banners were repeatedly stolen, and police reports were filed. However, no arrests could be made as the cameras were blurry and placed too far away to identify the students. After the tour, viral videos of two UTSA pro-abortion students ineffectively debating Hawkins took the internet by storm. 
In the fall of 2022, the online harassment shifted to face-to-face interactions, as we were greeted during our tabling sessions with an onslaught of insults, including (but not limited to) being called "racist," "a repulsive…hideous group of involuntary celibates," and "bigoted." Some pro-abortion students called for us to "eat their dead baby," as well.
The online harassment consisted of naming our members and officers by name — effectively attempting to dox our students. This resulted in current members being too scared to table or attend events, and potential members declining to join because they feared violence and backlash.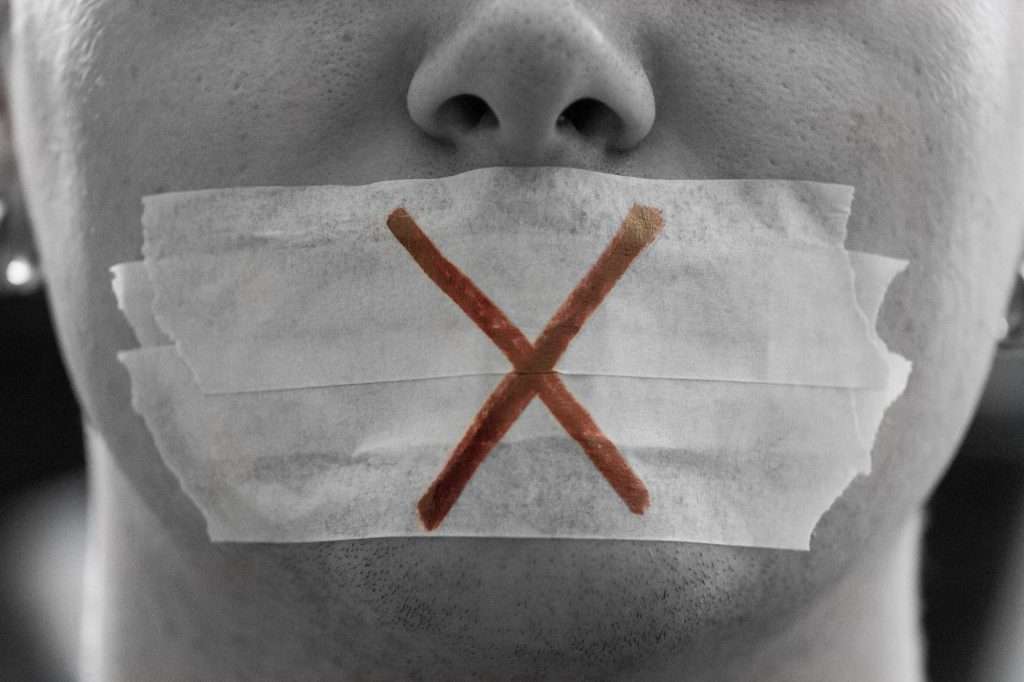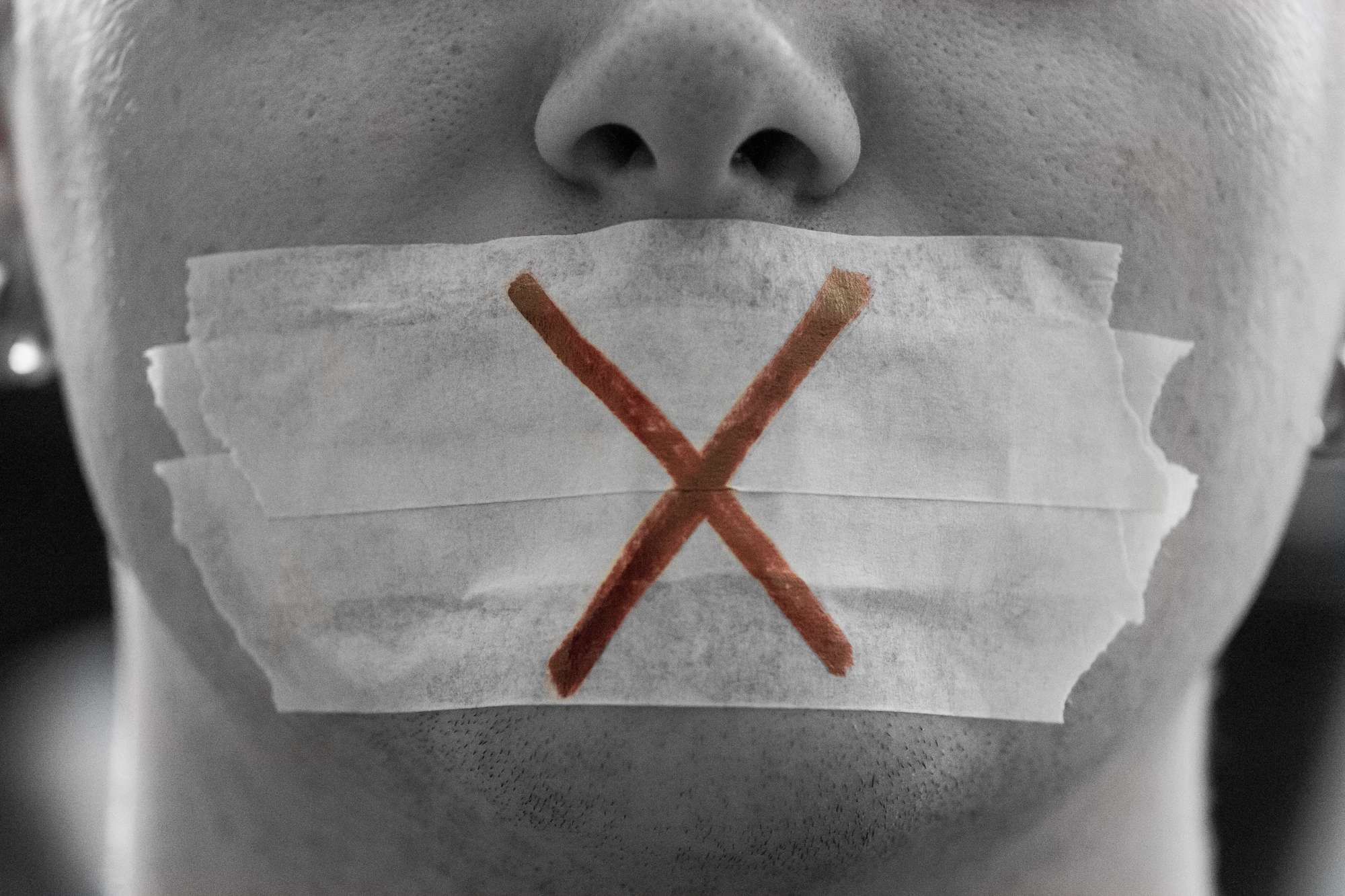 Our final straw came in late August 2022 when two of our usual pro-abortion harassers started yelling at two of our leaders during tabling. Once the other officers left for class, I was left by myself, and for nearly twenty minutes, they started yelling, calling me names, and insulting me. I was trying to pack up as fast as possible during this time because I could feel their anger and their hostility worsen, and no one was stepping in. I felt somewhat helpless as everyone around us just stared at the altercation.
Finally, a woman approached me and stood between me and the two girls, creating a safety barrier between us. She walked with me into the Student Union Building where I called our group's Vice-President to explain what happened, and although I will never stop speaking out against the atrocity of abortion, this experience left me uneasy.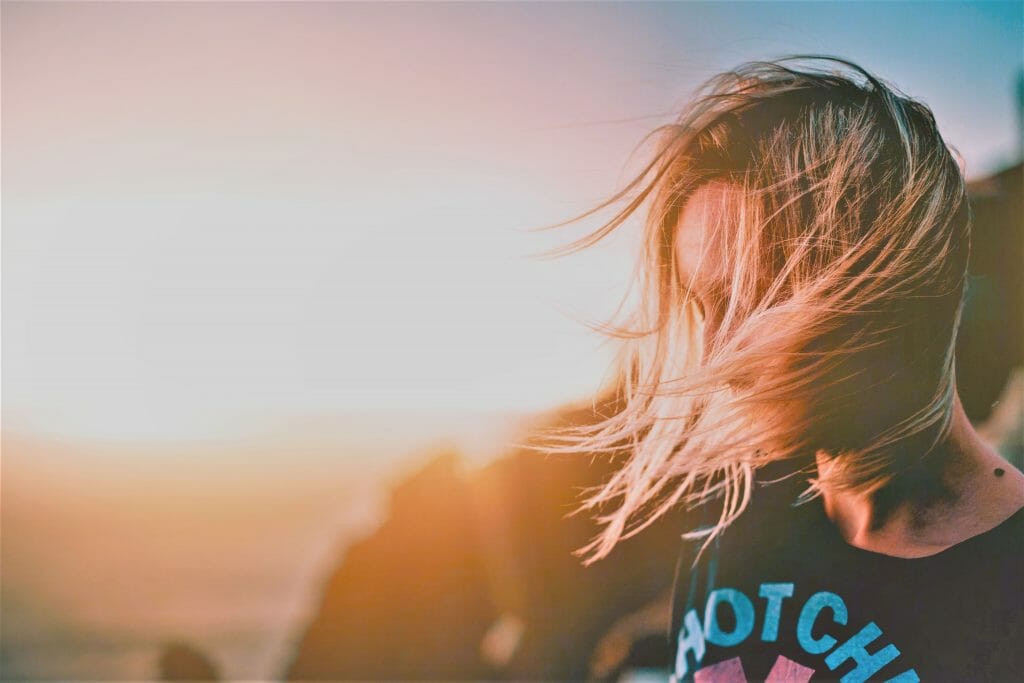 Having an ever-present feeling that nobody will help me and that I am not safe on my campus is terrifying. With the advice of our SFLA Regional Coordinator Faith Elwonger, we reported the incident and online harassment to our school administration. My first meeting with the Coordinator for Student Conduct and Community Standards was just informational, but by our second meeting, we were out of luck — the coordinator told us that he had found no violations.
We mentioned that the mental health of some of our members had diminished due to this atmosphere causing anxiety and depression, but the real issue at hand was swept aside, and we were told to just go to the school's wellbeing services. When I told the coordinator that I had begun avoiding going into my classes until the pro-abortion students were in class since I never know how they may react to me, I was merely reprimanded for not bringing this problem sooner.
And yet, when I did bring this problem, still nothing happened to help me.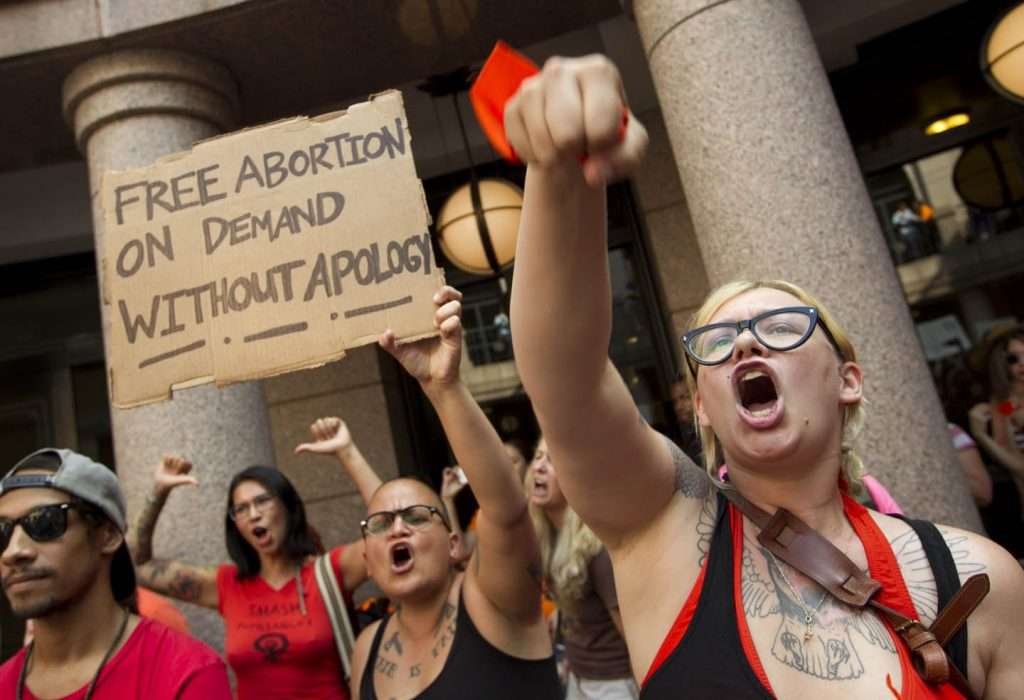 When my group mentioned that we felt unsafe during tabling because of pro-abortion student's intense harassment, he said that because we are still tabling, we clearly do not feel threatened or unsafe — and that's where I need to heartily disagree.
We will never stop changing hearts and minds on abortion, regardless of how hard it might be. After all, what if everyone who stood for a good cause stopped when it became difficult? So many important parts of our history would never have happened. That's why although it's not easy, Students for Life at UTSA is still here to provide education, resources, love, healing, and support for everyone.
We will only come back stronger this spring semester of 2023, and we are excited for the help of SFLA's legal team to ensure our free speech rights are protected. A demand letter has been sent to the school; stay tuned to the SFLA blog for updates on our situation.
READ NEXT: These Three Factors Can Increase Your Pain When Taking Chemical Abortions Pills