Protect Women & Children from Chemical Abortion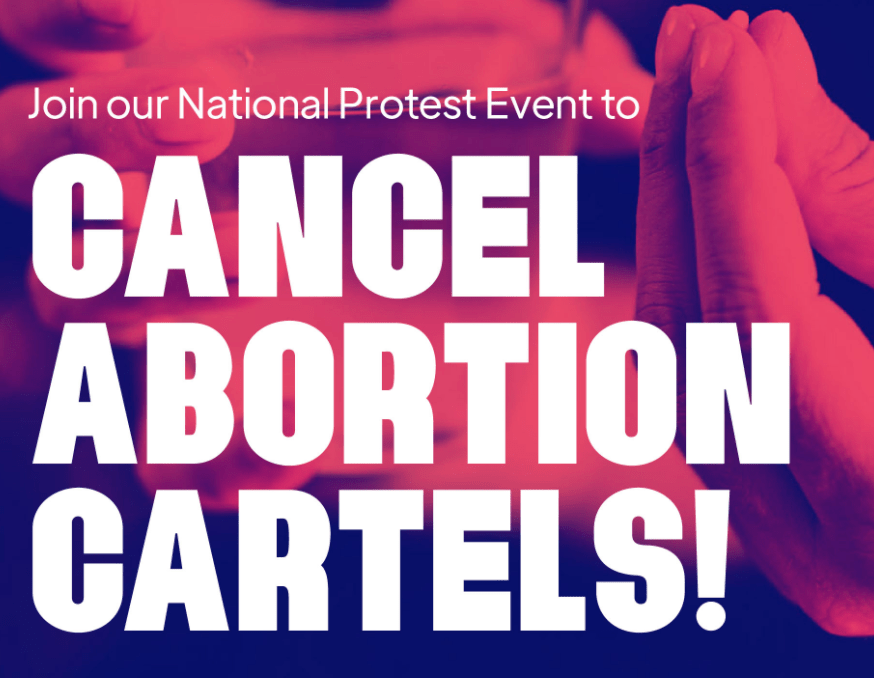 Following the reckless loosening of federal regulations on abortion pills, Walgreens decided to opt in to selling these deadly drugs at their pharmacies... and other major players CVS and Rite-Aid have since followed their lead.
Sign up to join a "Cancel Abortion Cartels" local event during our National Day of Protest on Saturday, March 4th, to demand that our local Walgreens, CVS, and Rite-Aid pharmacies 'opt out' of selling dangerous chemical abortion pills.
On March 4th, you can join an existing scheduled protest, or you can host your own "Cancel Abortion Cartels" Protest at your local pharmacy. Simply fill out the form below.
The FDA has allowed pharmacies to 'opt in' to selling chemical abortion pills, effectively making local pharmacies the new abortion facilities. Without appropriate testing, data tracking, or health & safety standards, it is impossible to say just how dangerous these pills are to women and babies.
We're organizing 44 local protests nationwide, including the ones below and more!
Flagstaff, AZ

Roseville, CA

Westminster, CO

Naples, FL

Fairview Heights, IL

Indianapolis, IN

Bowling Green, KY

Boston, MA

Rockville, MD (at the FDA)

St. Paul, MN

Montclair, NJ

Richmond, VA
According to the data we do have, we know that chemical abortion pills are 4x riskier than surgical abortion and they are responsible for the deaths of almost 30 women and 5.6 million preborn babies.
In our mission to Love Them Both, we must take a stand against our pharmacies becoming abortion cartels.
Without a moral outcry from pro-lifers who know how dangerous and damaging chemical abortion is for women and children, businesses like Walgreens will continue to go along with the pro-abortion status quo. We can NEVER be silent. Not when more than half of all abortions in America are committed with drugs. Not when expanding the sale of abortion drugs means more women will be force-fed the pills without their consent. Not when federally removed safety standards mean more women will be taking the pills without an examination first, meaning potential loss of future fertility or even their lives. And not when abortion drugs deliberately kill preborn children by starving them of necessary hormones.
---
Email the CEOs of Walgreens, CVS, & Rite-Aid
---
Tragically, Walgreens, CVS, and Rite-Aid have decided to opt in to dispensing chemical abortion drugs at their pharmacies. Pharmacies should be places to find healing - not drugs that end lives. YOU can make your opposition heard by using our action center below to email the CEOs of these national pharmacies with a critical message: refuse to go along with the abortion industry's reckless plan for women and refuse to dispense these dangerous drugs.