From the SFLA Blog
Why SFLAction Painted a Mural in Front of Senator Warnock's Church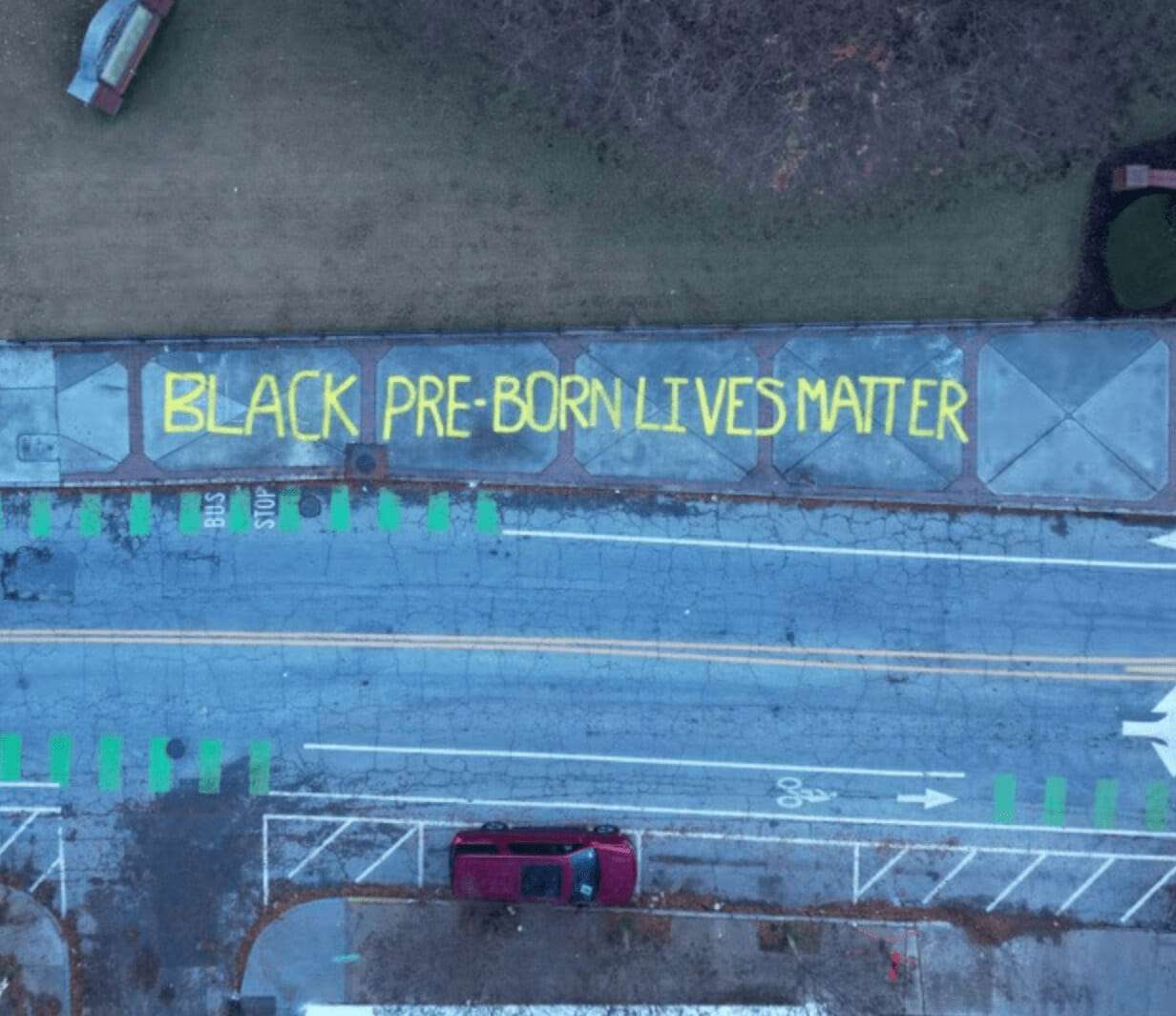 Caroline Wharton - 10 Dec 2022
GUEST POST: Students for Life Action recently joined together with the Frederick Douglas Foundation and BLEXIT America in Atlanta, Georgia to stand up for life ahead of the Georgia Senate runoff. Our activists woke up before sunrise on Sunday morning to paint a "Black Preborn Lives Matter" mural in front of incumbent Senator Raphael Warnock's church. Warnock calls himself "a pro-choice pastor" and has even gone so far as to say that he supports abortion because "It's exactly what Jesus would do." Interesting take — we'll have to agree to disagree on that one.
Most people know America's largest abortion vendor Planned Parenthood was founded by eugenicist Margaret Sanger whose goal was to exterminate the Negro population. Abortion has ended the lives of more than 19 million black lives since 1973, and currently 88% of Planned Parenthood's newest "mega facilities" are conveniently located within a walking distance of minority neighborhoods. Is it any wonder then that Planned Parenthood donated to Warnock's campaign as this "man of God" supports this evil industry?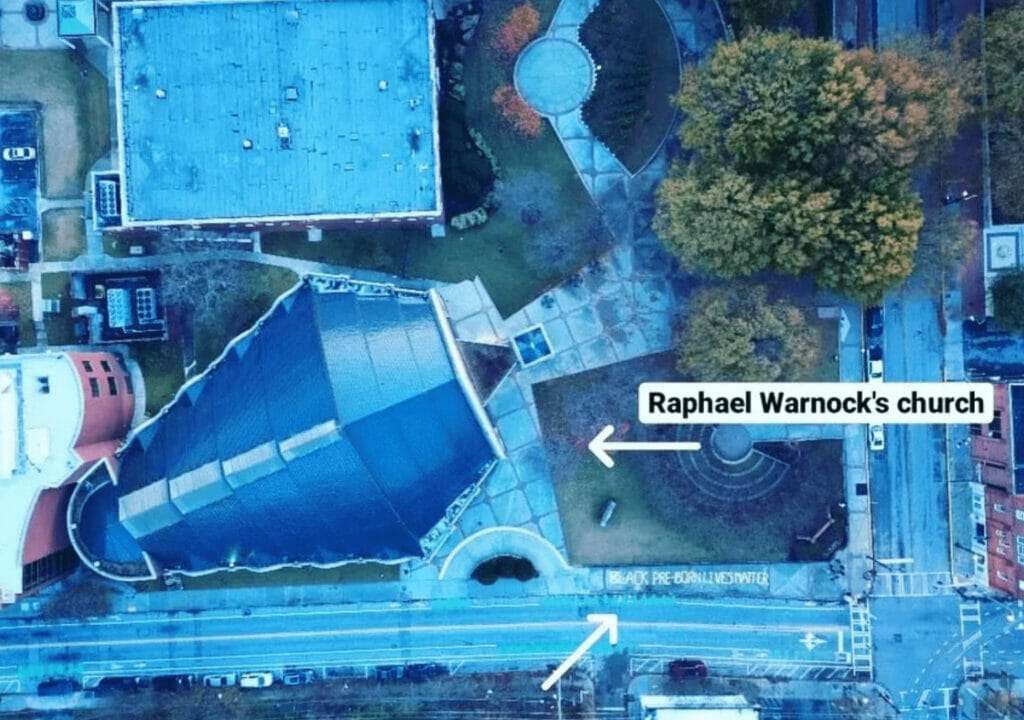 As congregants arrived at Warnock's church that Sunday, SFLA volunteers handed out Black Preborn Lives Matter palm cards with the truth about Warnock's extreme abortion agenda. This includes:
Many of the churchgoers took the cards and threw them on the ground. BLEXIT Georgia State Director Jay Andrews described it as "sheep being led to the slaughter."
 SFLAction volunteers also spent four days door knocking around the Atlanta area to make sure voters knew where each candidate stood on protecting life. Students for Life Captain Aliyah Duran said: 
"This past weekend I had the opportunity to be a part of talking to Georgians to get out and vote for their senate runoff. Great conversations were made, along with many mind changes. A lot of voters were not aware of the abortion methods and didn't even know that there was such a thing as late-term abortion.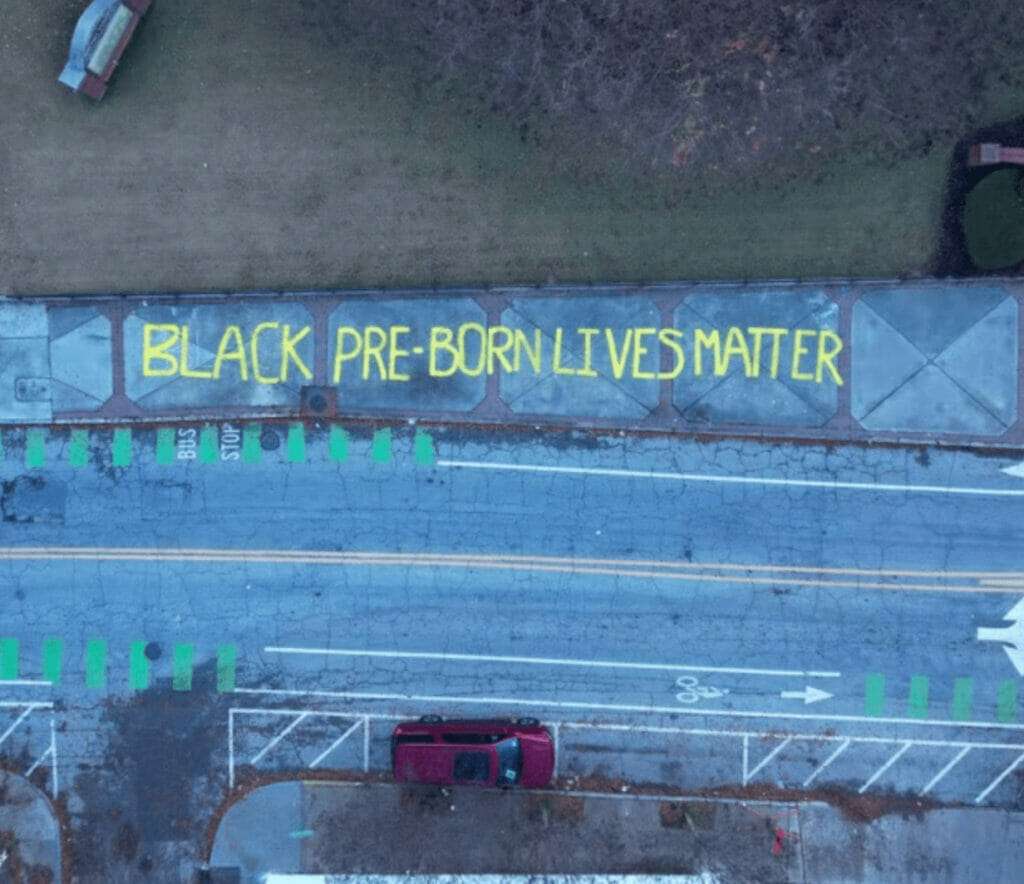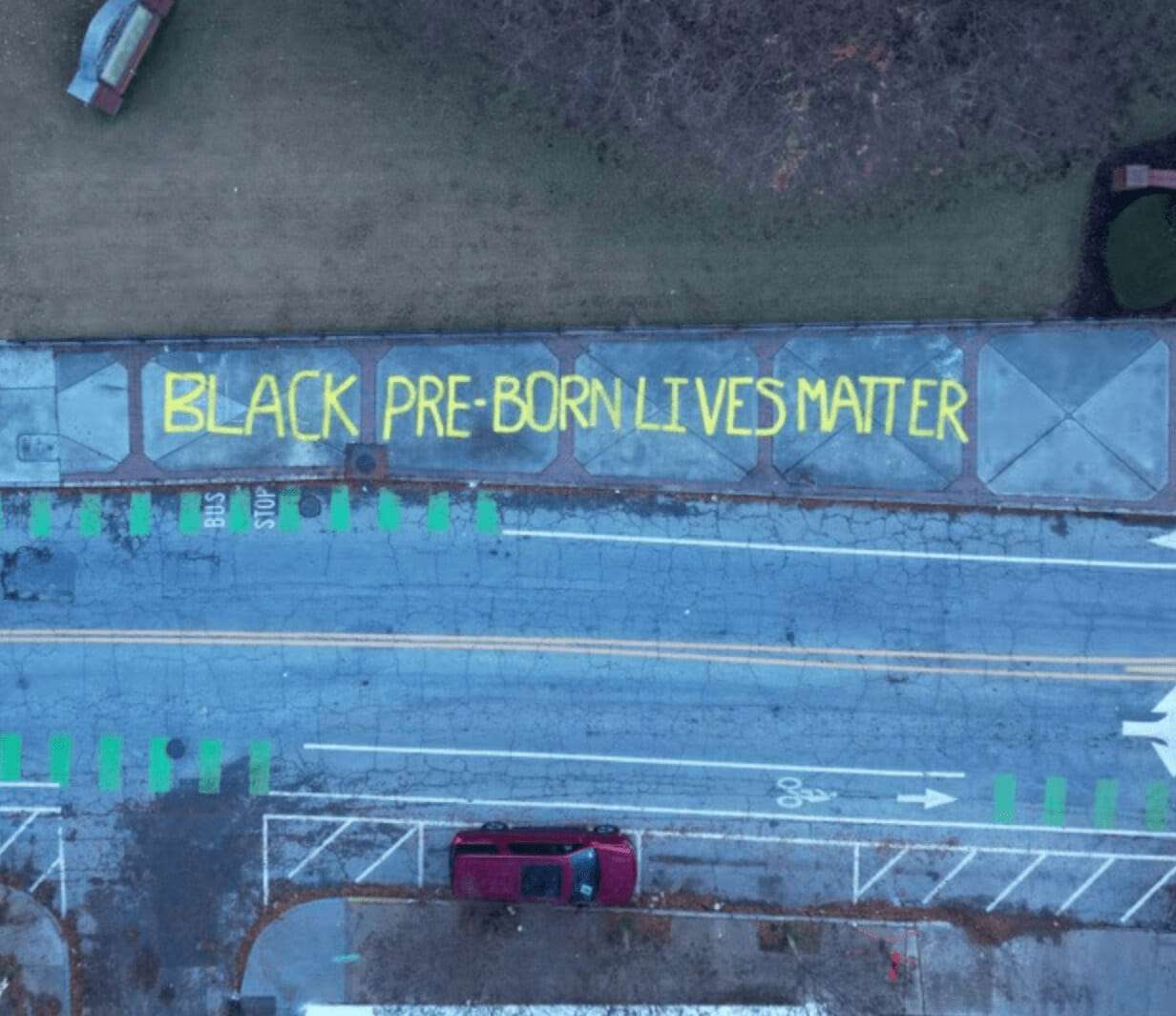 "One conversation I was able to have was with a pro-choice lady who said she was not going to vote because she did not like either. She did share with me that she was pro-choice, but that she didn't know a lot about abortion, but it should be a women's right. We then had a really good conversation about abortion, the abortion methods, late-term abortion, and the side effects abortion has on a woman. By the end of our conversation, she told me she had no clue that half of those things existed and told me she would go and vote for the more pro-life candidate."
Another SFLAction volunteer named Sean said:
"One of the most memorable conversations I had while canvassing was with a man who yelled from behind his screen door, "I'm for abortion!" He said he supported a woman's right to choose and that nobody has the right to tell anybody what to do with their body. He said he does not want us to go back to the days when women would have to perform abortions on themselves in their backyard.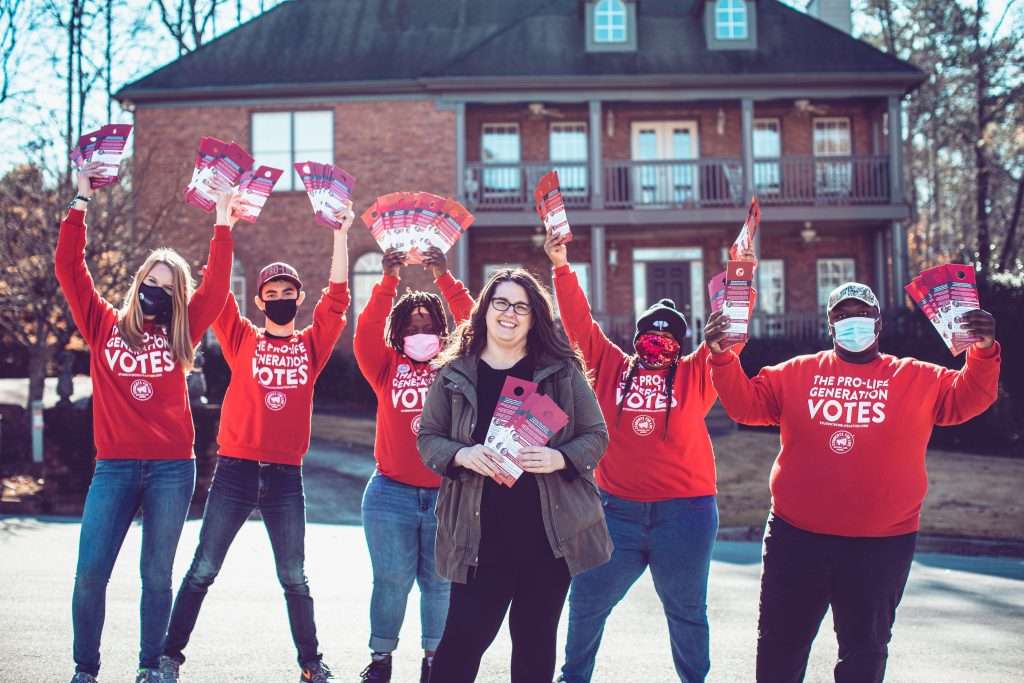 "My partner Aliyah and I explained that Raphael Warnock does not support any limits or restrictions on abortion, to which he replied "Well, you've got to have some limits." We elaborated that Warnock would not even draw a line on abortion during the ninth month of pregnancy, to which he replied, "Well, that's just stupid." He invited us to come back in a few hours because he knew his wife would love to talk with us, too. This was not the first voter we met who was unaware of and shocked by Warnock's stance on abortion. He may have won this election, but he is even too extreme for the average pro-choice Georgian."  
While Warnock may have won, the fact stays the same: the people of Georgia deserve better than abortion. SFLAction will not stop until every human has the freedom to be born — in Georgia and everywhere else.
READ NEXT: Free Speech Violations for Pro-Lifers Even Happen in the Workplace