From the SFLA Blog
BREAKING: Notre Dame Professor Works Around Indiana Law & Catholic Values to Arrange Student Abortions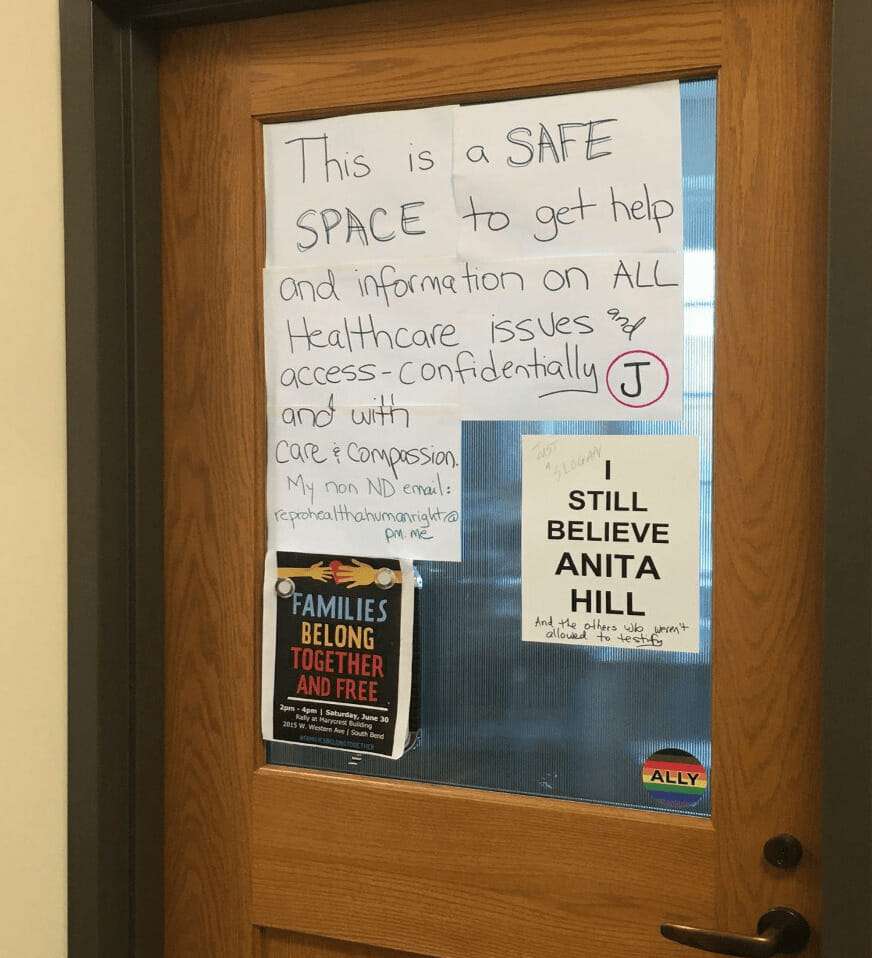 Caroline Wharton - 13 Oct 2022
Pro-abortion academics have shown time and again that they don't care if abortion is safe or legal — they will promote it to students anyways— and a pro-abortion professor at the University of Notre Dame (UND) in Indiana has recently revealed that she also isn't concerned about violating the principles held by her Catholic institution. Students for Life of America (SFLA) members have begun to raise awareness about this professor's shady actions, as they call on their institution to rectify the situation. Here's what you need to know:
Although UND actually received an A+ rating during the Christian Schools Project (conducted by SFLA initiative Demetree Institute for Pro-Life Advancement) for the "promotion of nonviolent abortion alternatives…while simultaneously not promoting Planned Parenthood or abortion services," it appears that UND global affairs and sociology professor Tamara Kay is straying from the university's high ideals.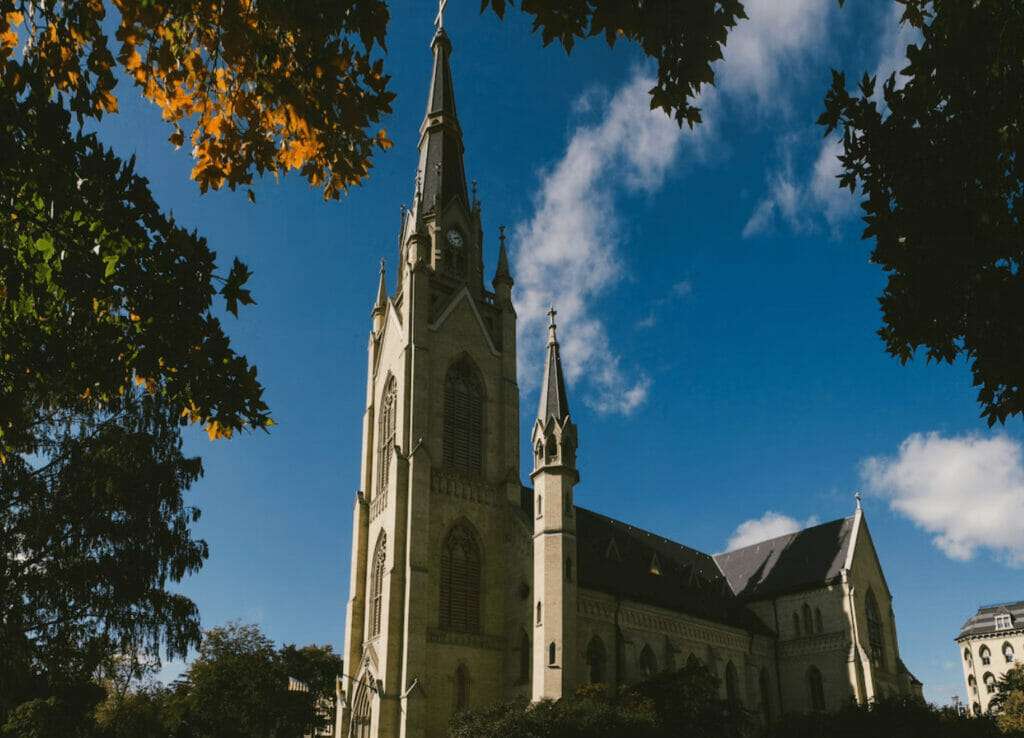 After the state of Indiana passed a restrictive abortion law (which is in a temporary suspension currently), Kay began to conspire to "help" students around campus procure abortions. In doing so, Kay posted a sign on her office door on campus which stated, "This is a SAFE SPACE to get help and information on ALL Healthcare issues and access—confidentially with care and compassion." She also included her non-university email, but perhaps the most interesting thing on Kay's door was the capital letter 'J.'
According to the student-run campus paper "The Irish Rover," this letter 'J' on UND office doors is supposed to denote which professors want to organize obtaining either Plan B (an abortifacient) or Chemical Abortion pills for students. The campus paper explained that this was laid out in a social media post by Kay, which read:
"We are here (as private citizens, not representatives of ND) to help you access healthcare when you need it, and we are prepared in every way. Look for the "J", Spread the word to students!"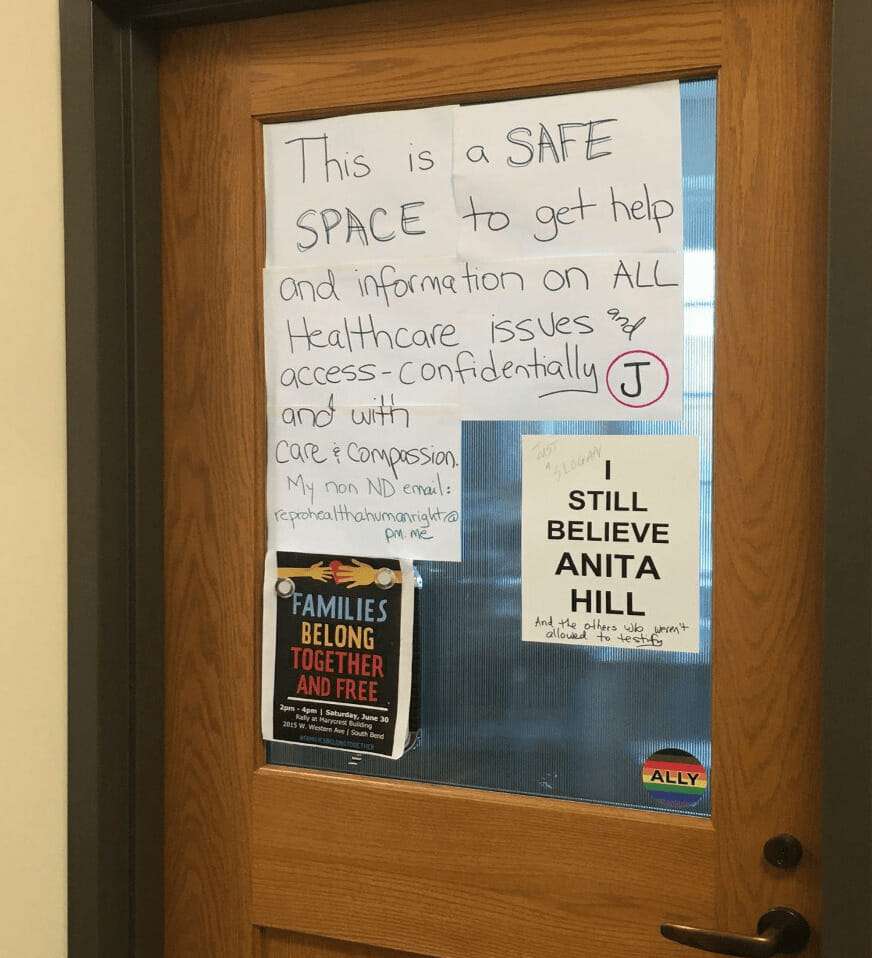 Kay further affirmed her abortion support in a comment to The Rover, saying: "For me, abortion is a policy issue. And yes, my view runs afoul of Church teaching, but in other areas, my positions are perfectly aligned [with the Church]."
As one of the student whistleblowers on Kay's illegal and anti-Catholic stance, the President of Notre Dame Right to Life Merlot Fogarty told SFLA that she was "terrified" when she learned of Kay's actions. Fogarty said:
"I was terrified because students look to university faculty for guidance, and a student coming across "Dr. Tamara Kay: Notre Dame Abortion Expert" would be entirely unaware of the dangers of Chemical Abortion pills or the illegality of her actions. Notre Dame students are at risk, and as the President of Right to Life, I felt it was my responsibility to address the situation with compassion while also calling on Notre Dame to re-affirm its commitment to life and protecting women and children."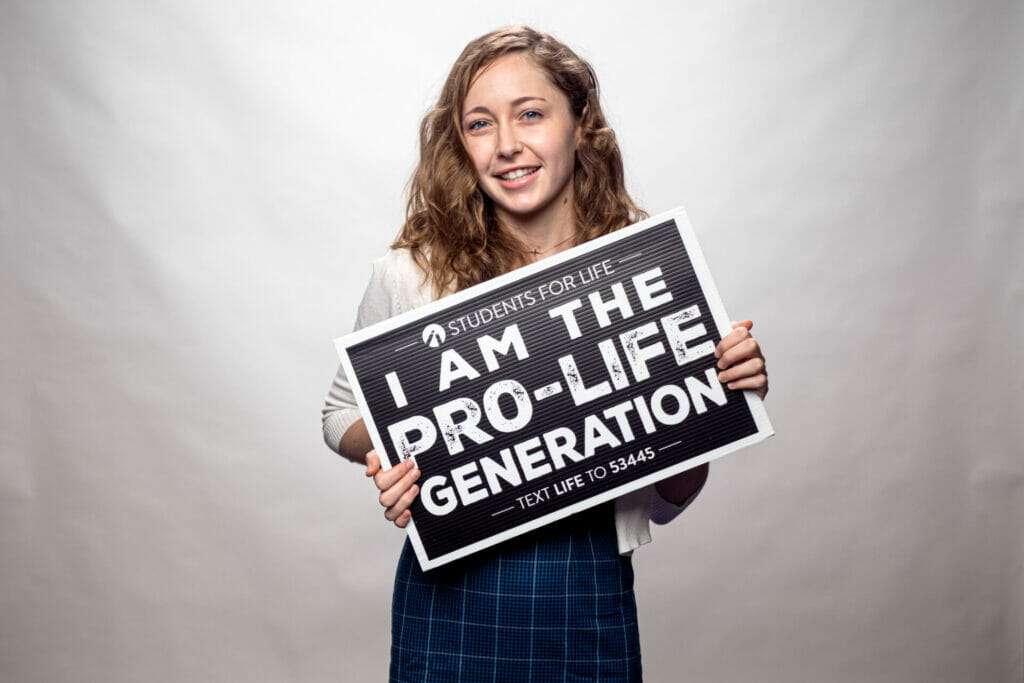 Fogarty was also severely disappointed to learn of Kay's actions, labelling them as "unacceptable" and saying, "Not only is Professor Kay publicly dissenting from the teachings of the Catholic Church, but she is openly defying university policy."
Fogarty further stated that the reason they were going public with this story was because she understood how school administrations work: they often care more about what the public thinks than campus culture. She said,
"As a prominent national voice on life issues, Notre Dame should be the model Catholic institution in the response to the reversal of Roe in protecting their students and affirming the dignity of life. I think it's important that we recognize the accomplishment of a university that is still formally committed to life in this tumultuous political climate but promoting a culture of life on campus takes more than statements. It means implementing actual university policy that will protect women and children in the wake of Roe."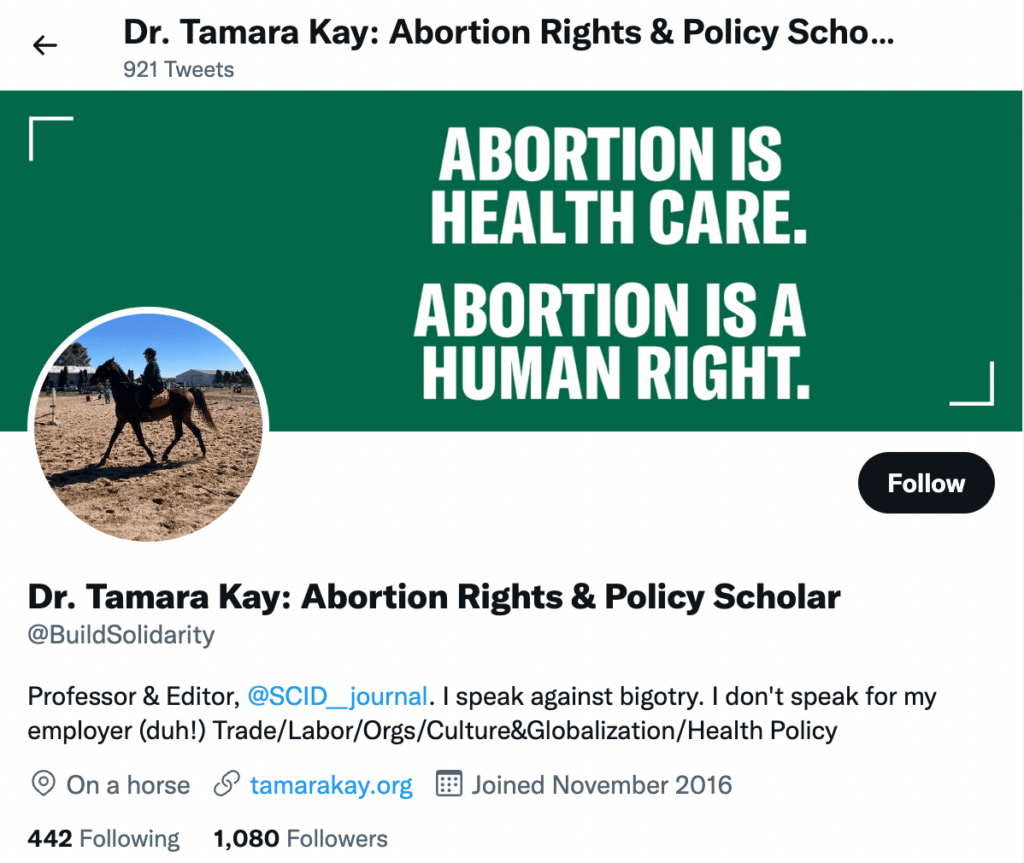 Instead of vulnerable students reaching out to Kay and other pro-abortion professors, Fogarty said that she wants to urge students to come to pro-life groups for genuine compassion and assistance — not the cheap, dangerous, tragic arrangement of abortion. SFLA's initiative Standing With You is an excellent example of such pro-life assistance.
SFLA Great Lakes Regional Coordinator Mary Carmen Zakrajsek added:
"No woman should ever feel like she needs to make a choice between her child and her education, especially if that "choice" involves killing her son or daughter. That is not healthcare or freedom — that is discrimination, oppression, and injustice towards her and her child. The University cannot claim ignorance; it must take action and reaffirm its commitment to the protection of human life. No faculty or staff member should promote this type of violence."
Stay tuned for updates on this story at the SFLA blog.
*Editor's Note: Professor Kay has since tweeted, "The note on my door was not about abortion. And the university knows this, but neither they, nor I can comment on what happened to prompt it. I'll say no more about that. But I do, of course, fully support abortion rights and the policy implications of abortion bans are horrific."
READ NEXT: Don't Trick-or-Treat Here: Planned Parenthood Pushes Puberty Blockers & Chemical Abortion Pills for Children