From the SFLA Blog
We Signed Up More Than 100 Voters at Franciscan University!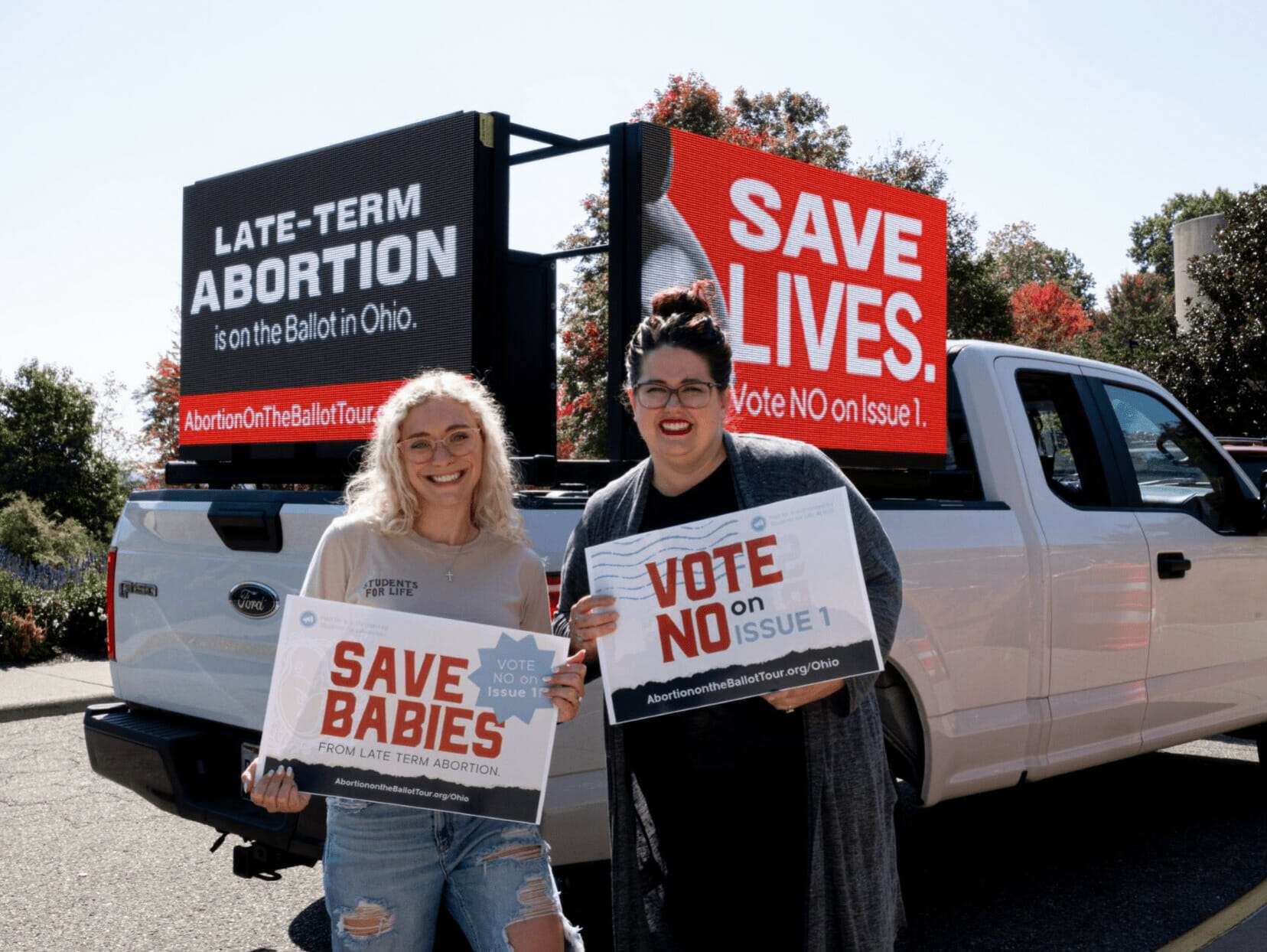 Caroline Wharton - 11 Oct 2023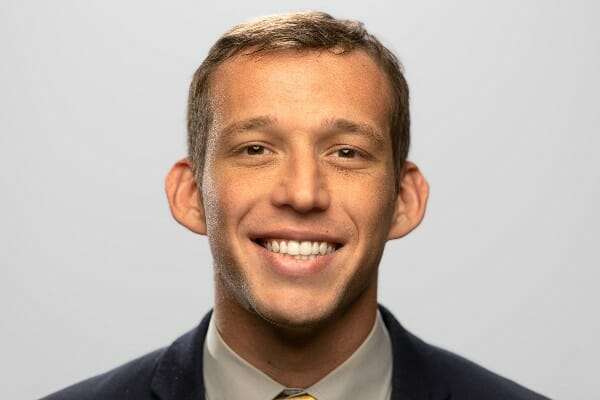 GUEST POST: Students for Life of America (SFLA) recently met at the heart of Franciscan University for a mission that transcends the classroom: the fight for life. SFLA Ohio Regional Coordinator Jamie Curry — a dynamo of pro-life enthusiasm and energy who has been featured in the New York Times for her Ohio grassroots work — led our work, bringing the "Abortion on the Ballot" tour to campus. Armed with voter registration forms and a heart for the preborn, we set to educate students on the abortion extremism of Issue 1 and encourage them to vote "NO."
With Curry's table of pro-life messaging and information on the election set up, a billboard truck roaming campus to alert students to vote and SFLA President Kristan Hawkins also in attendance to speak with students, we stayed busy. The Franciscan student body was particularly enthusiastic, and as a Catholic university, the pro-life presence is strong. Many students were grateful for the opportunity to register – more than 100 students registered to vote with just one day of tabling!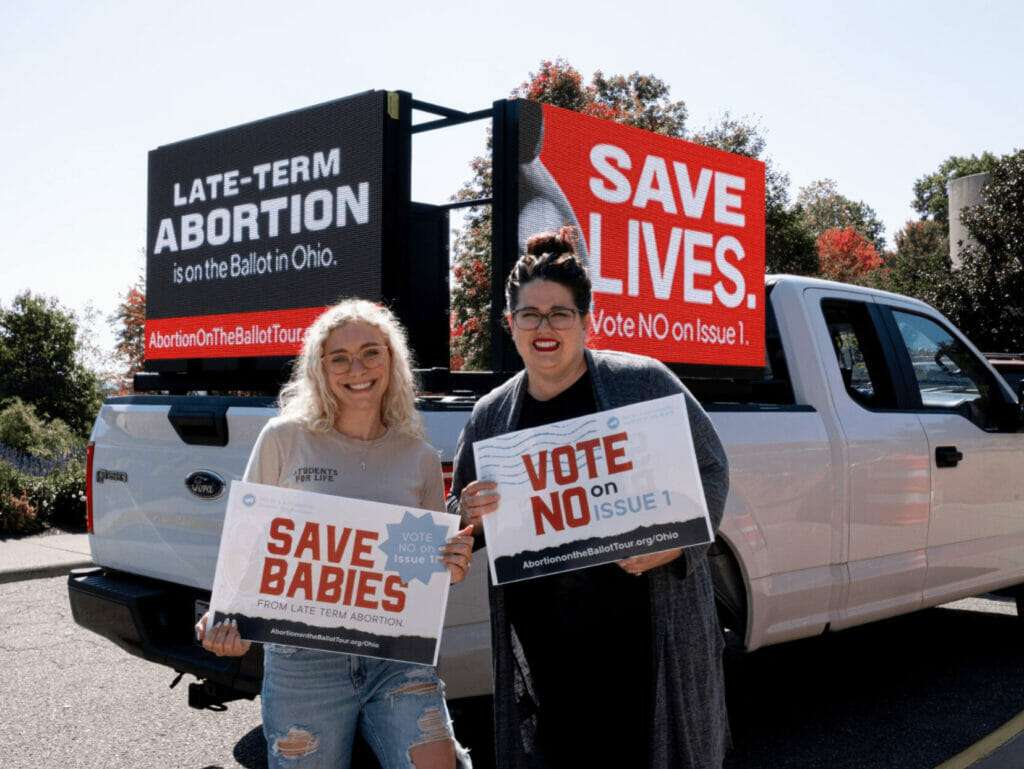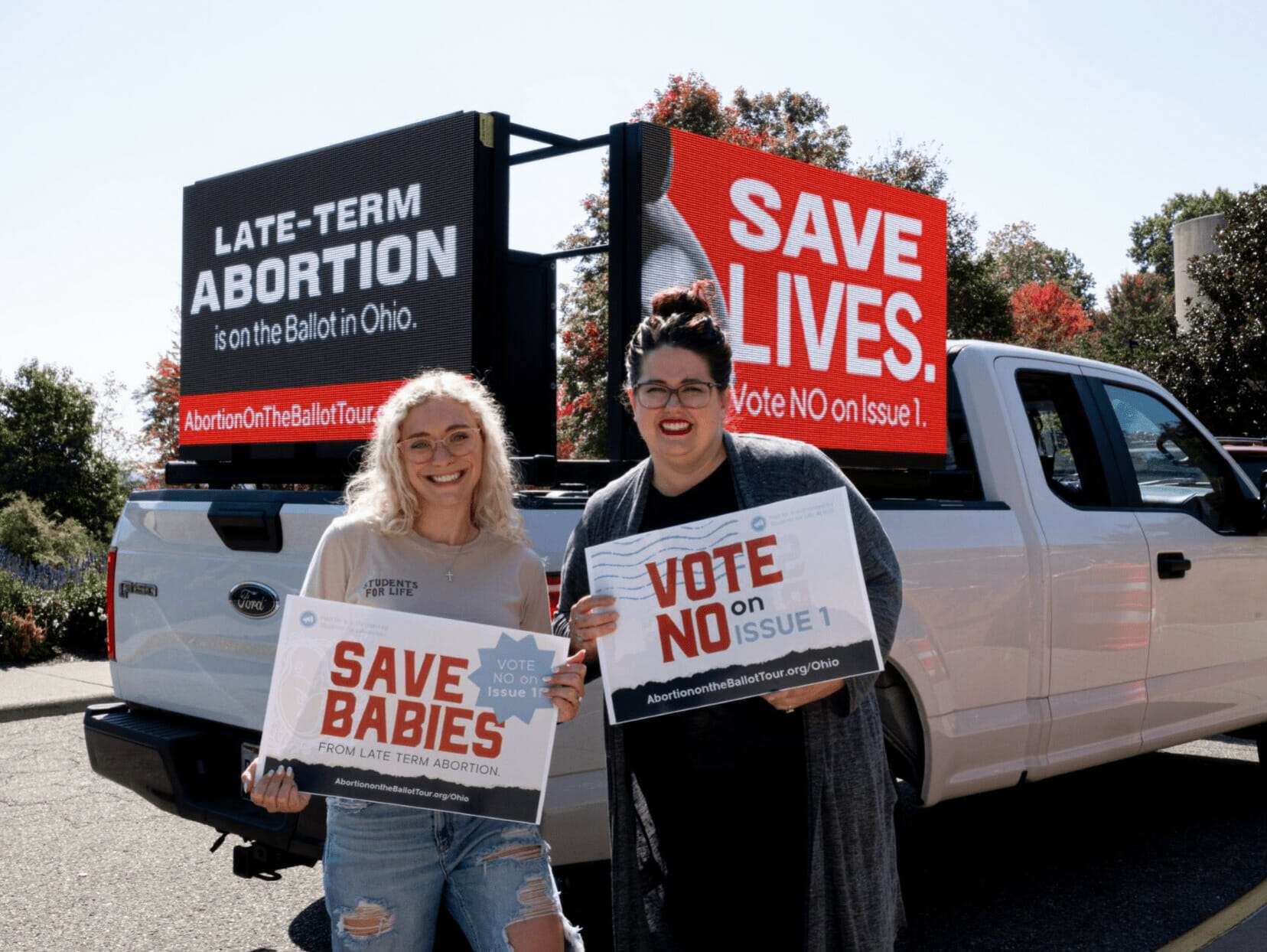 It wasn't just pro-life students getting signed up to vote no against Issue 1. After discussing the abortion ballot initiative with Curry and learning of its radicalism (abortion through all nine months for whatever reason), one student who self-identified as pro-choice even saw the light and pledged to vote no.
Students for Life Action (SFLAction) had also sent a SFLAction Community Ambassador Kit to a professor on campus, and as they had been passing out the voter registration forms previously, some students even simply brought their filled-out forms to the table.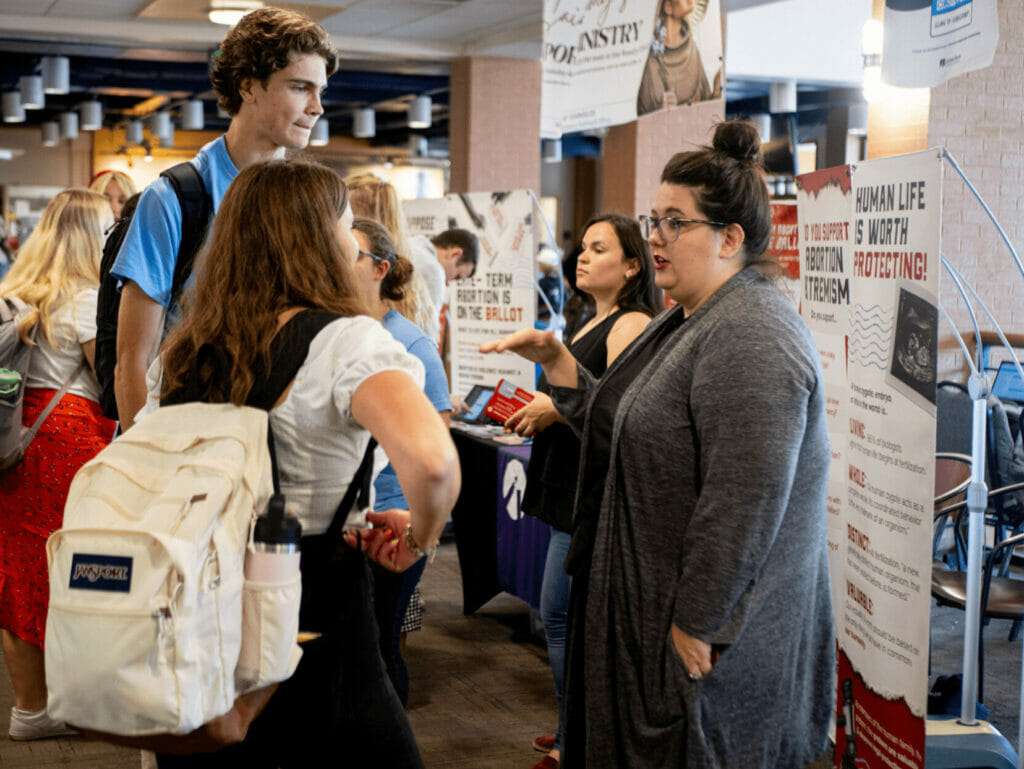 This event was extremely successful and showcased the power of the Pro-Life Generation to activate and excite pro-life students about protecting life in both law and service. For more updates on our Ohio activism and the "Abortion On the Ballot" tour, stay tuned.
To learn more now about Issue 1 and how it affects the black community particularly, check out this recent SFLA blog entitled "More than 100 Black Pastors Make Case Against Abortion & Ohio Issue 1 in Must-Read Letter." 
READ NEXT: Victory for Life: Abortion Down in Kentucky by More Than 40% After Enacting Pro-Life Laws