From the SFLA Blog
SFLA Alumni Highlight: Angelique Clark, 'Life Dress' Creator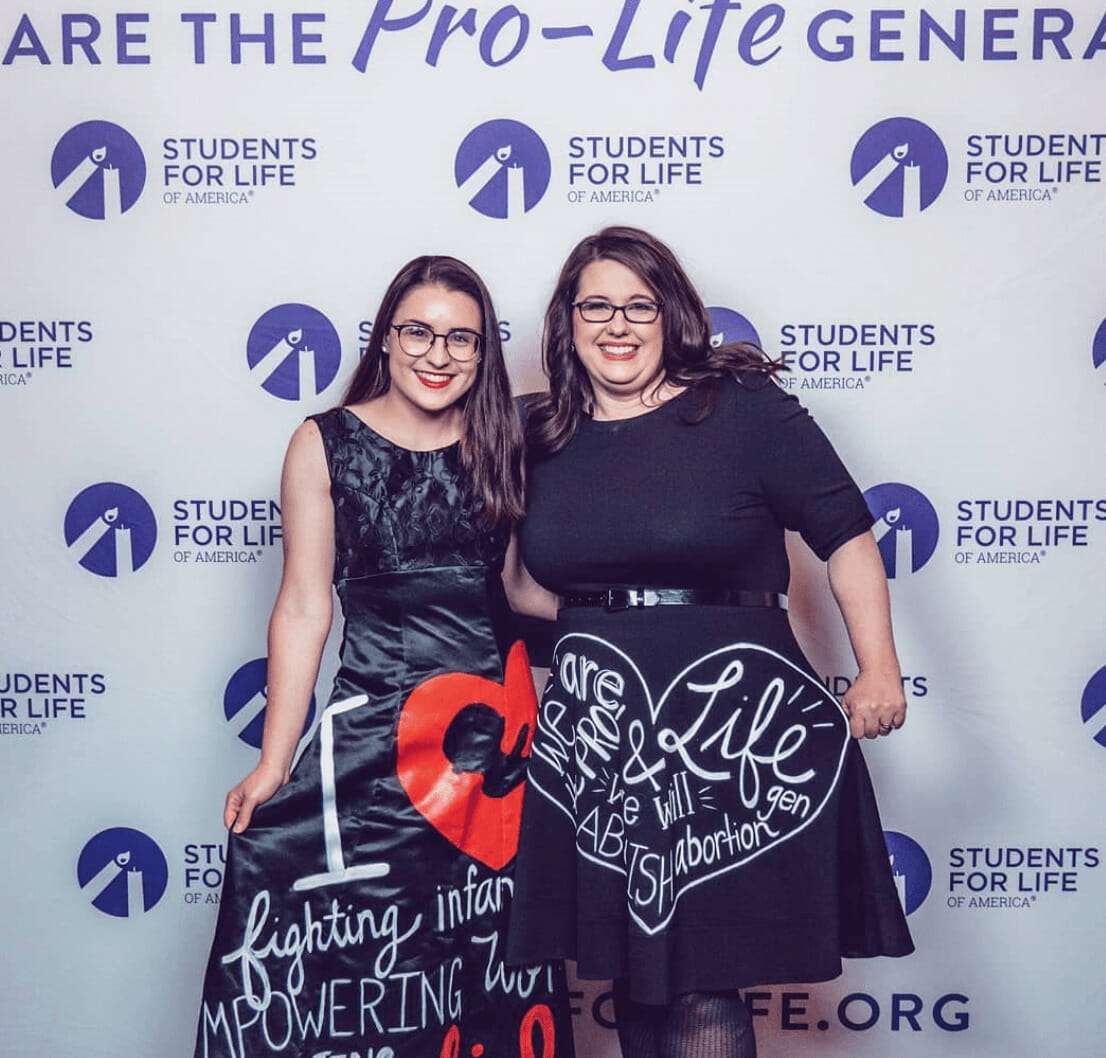 Caroline Wharton - 28 Feb 2023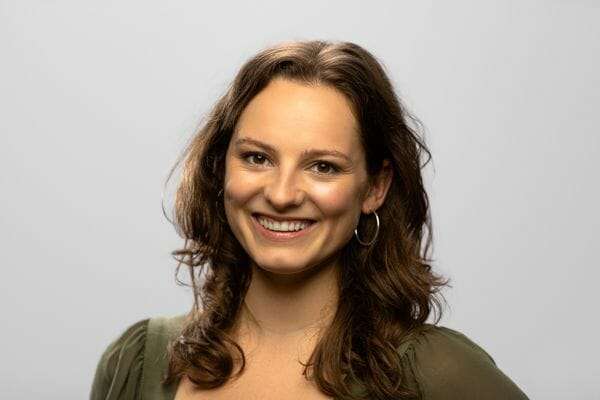 GUEST POST: Angelique Clark graduated in 2022 as a journalism major from the University of Nevada at Las Vegas; she now runs her own nonprofit called Life Dress to start meaningful conversations through pro-life apparel. This is her story of pro-life student activism with Students for Life of America (SFLA):
Clark was the president of her pro-life group called "Rebels for Life." During her time in college, she went on a mission trip to Australia to do activism on university campuses and be a part of an apologetics training. The experience helped inspire her to continue pro-life work internationally.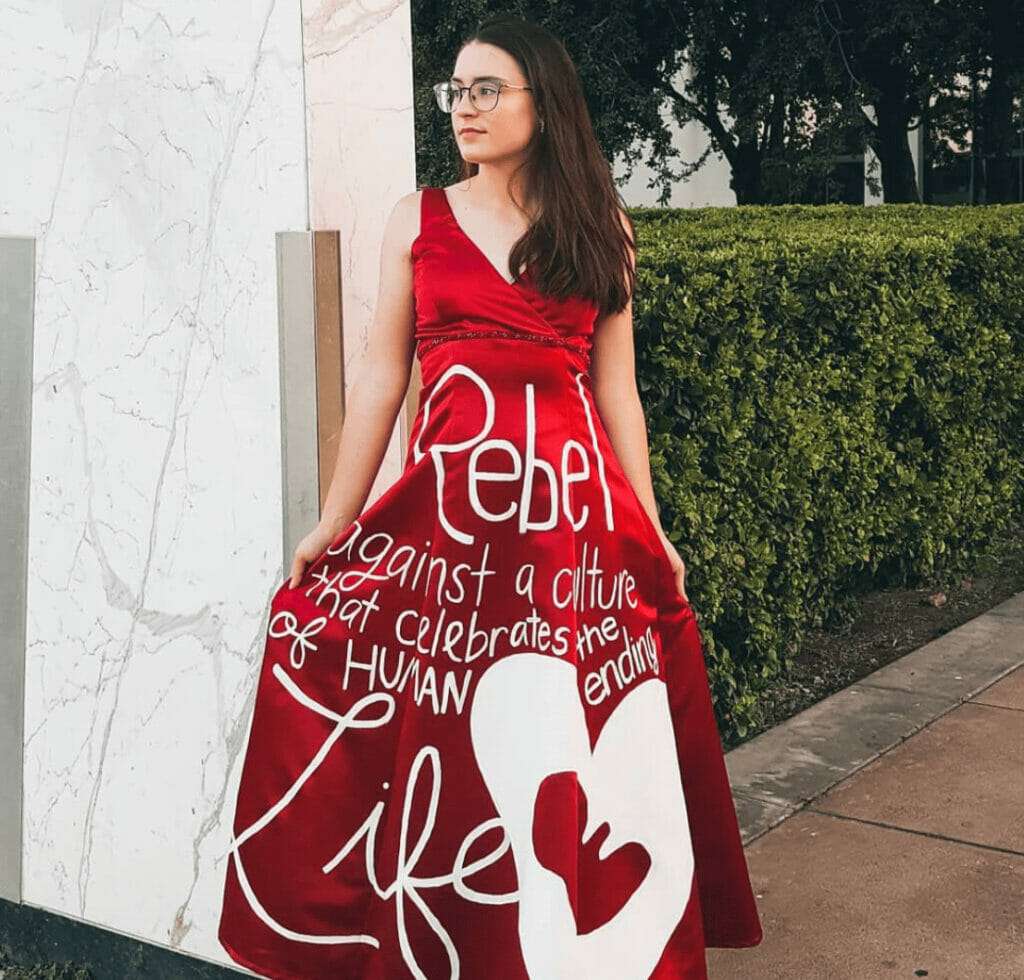 She was also involved in several SFLA leadership programs throughout her college career, including being a Wilberforce Fellow, an SFLAction State Captain, and a Hildegard Fellow. Clark was even able to mentor a high schooler in SFLA's Thaddeus Stevens Fellowship. One of her most memorable experiences was meeting Vice President Mike Pence at a White House Pro-Life Roundtable, where he encouraged her to "keep painting for life!" She launched her non-profit, Life Dress, a couple months later.
Clark received $15,000 of funding as part of the Post-Roe Generation Accelerator Program during the 2021-2022 academic year to help launch her organization nationally. She is currently working at SFLA's national headquarters to further her organization's efforts both nationally and internationally.
Clark noted that her college experience with SFLA helped develop her leadership skills and knowledge of the pro-life movement. This is evident in her successful career of pro-life advocacy. Visit lifedress.org to support Angelique in her activism!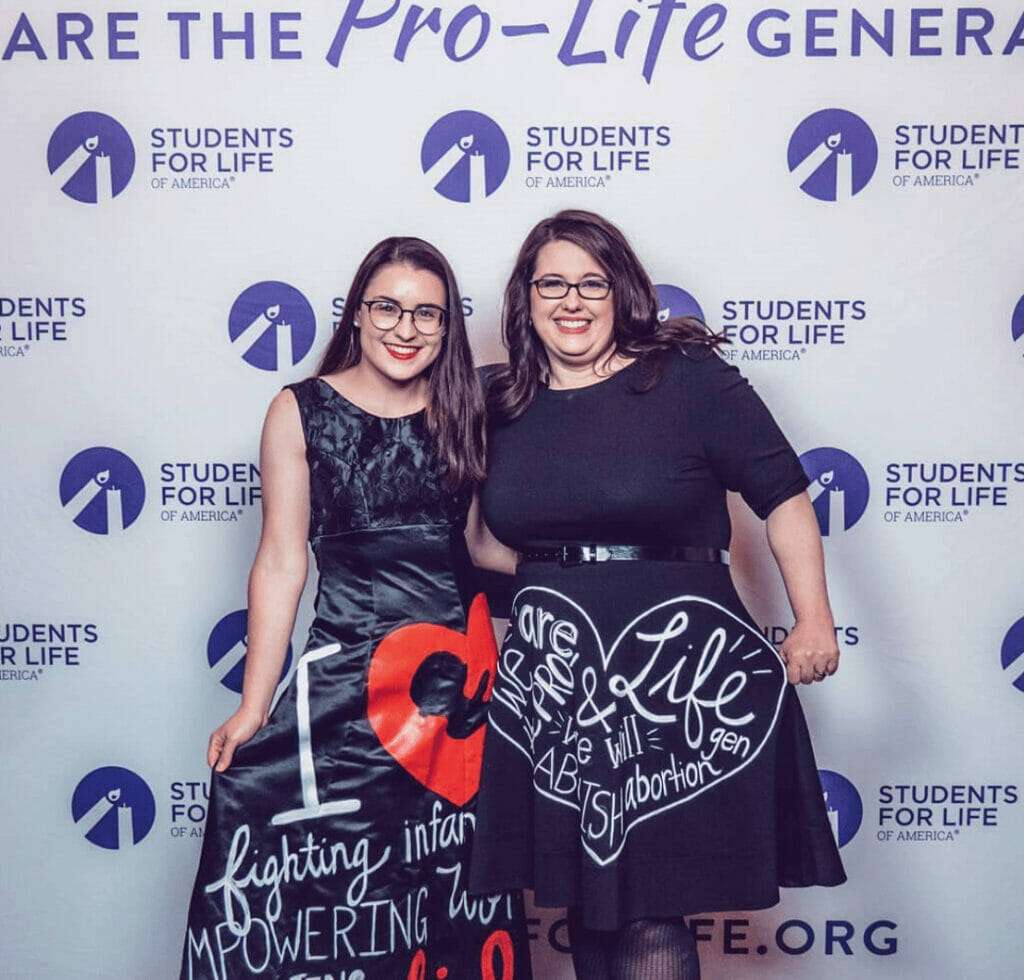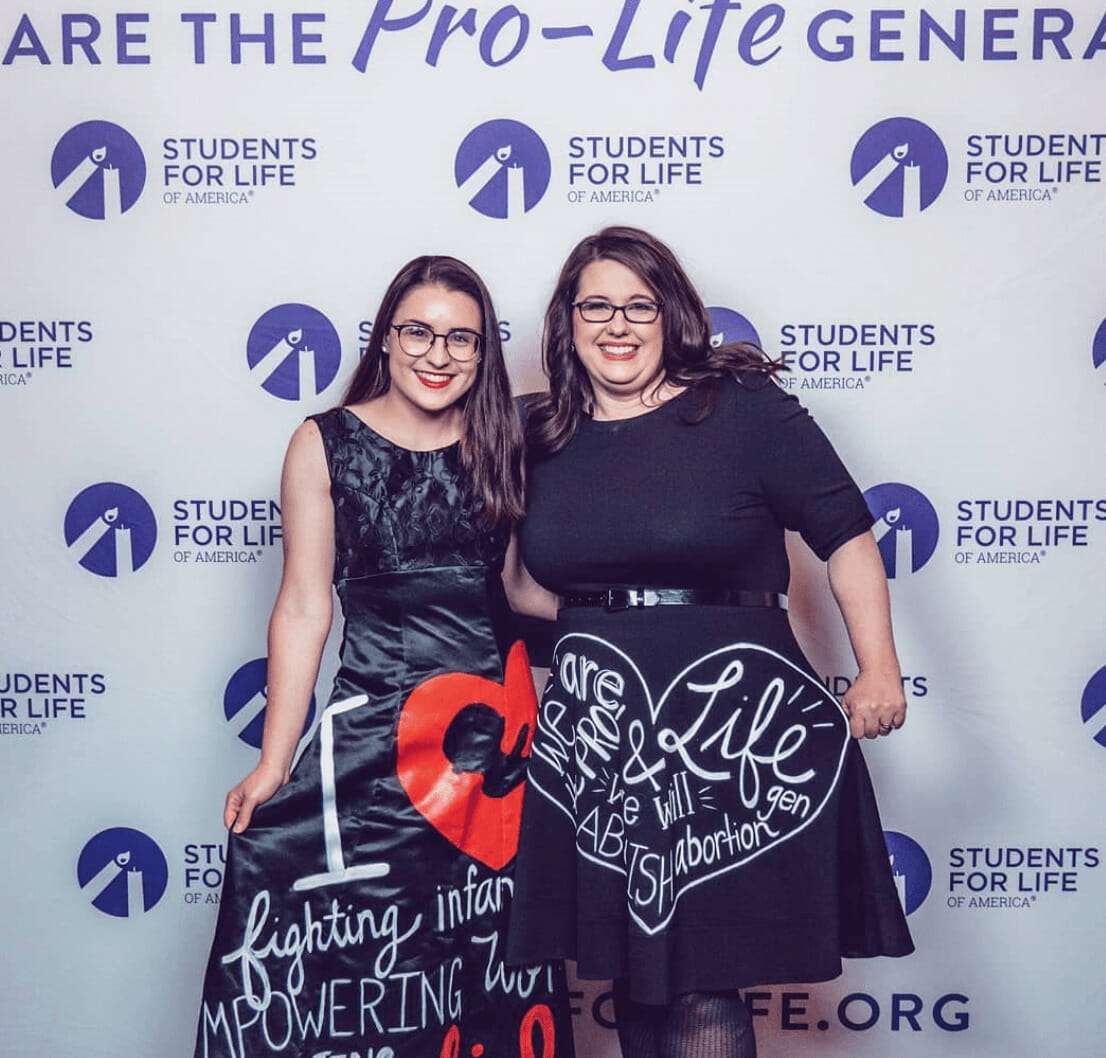 The Students for Life Alumni Association exists to serve pro-life young professionals by uniting them with individuals who share their values and equipping them to continue their work in the movement. The SFLA Alumni Association offers exclusive invites to alumni-only networking events, local and national activism, insight into national pro-life news, and access to career opportunities in the pro-life movement.
Click HERE to share your own alumni story and for a chance to be featured on our blog!
READ NEXT: SFLA Alumni Highlight: Bella Kearns, Pro-Life NICU Nurse