From the SFLA Blog
WATCH: Students for Life Protests at Walgreen HQ's Front Door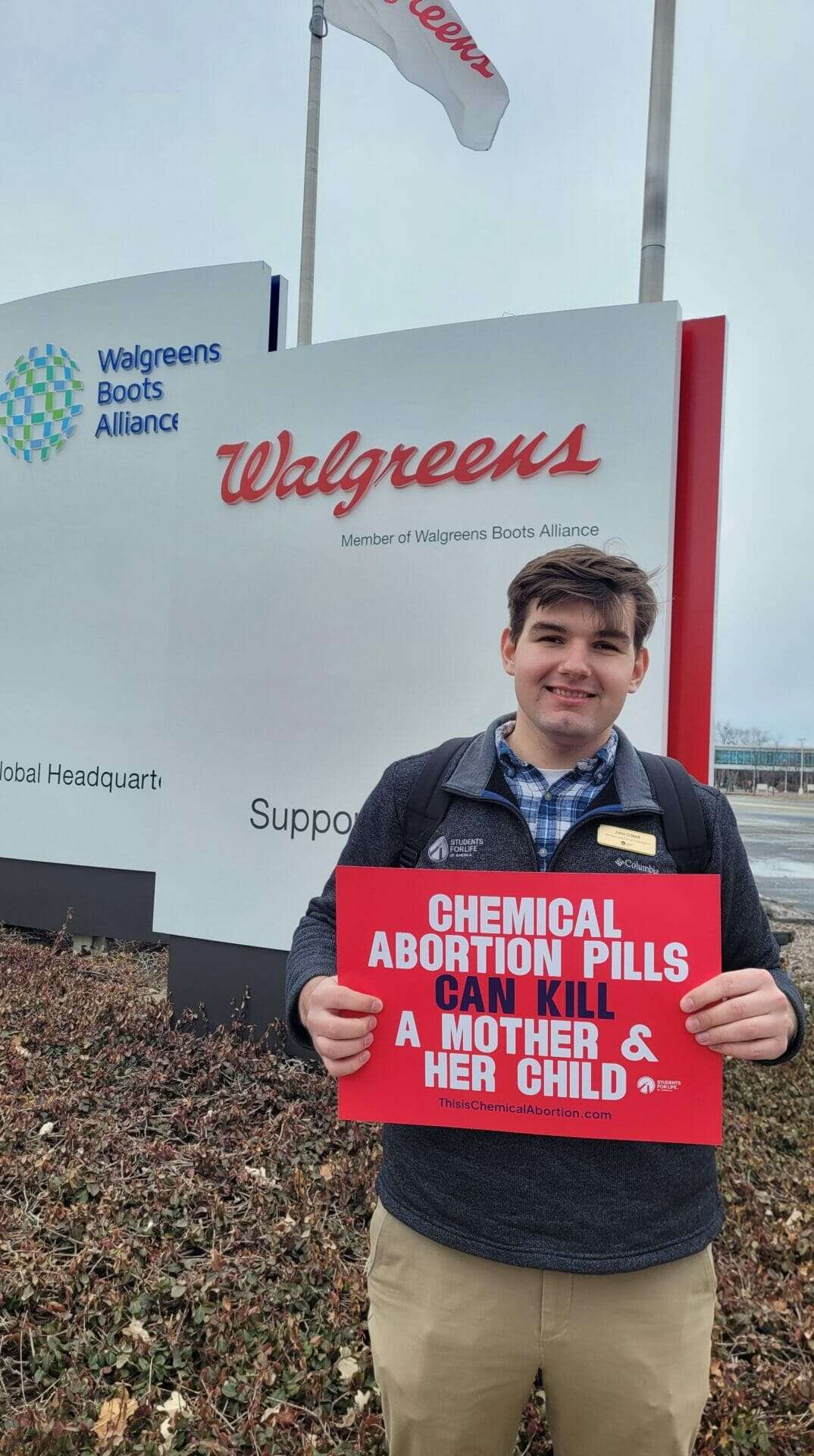 Caroline Wharton - 15 Feb 2023
If you missed Students for Life of America (SFLA) Cancel Abortion Cartels rally at the Walgreens Headquarters, what were you doing? Don't worry — you can still watch our kick-off protest below, and there are upcoming opportunities for you to personally tell Walgreens, CVS, and Rite Aid leadership to stay out of the abortion industry. Here's a sneak peek of speakers at the rally:
Sarah Michalak, SFLA Programs Manager, helped kick-off the rally, discussing why SFLA had 28 different hearts in the ground to represent the 28 different women (that we know of) that have lost their lives to Chemical Abortion Pills. She said, "These tragedies are overlooked by the abortion industry and now by Walgreens — but these women were not just an inconvenient truth. They are lives that should be here."
A SFLA student and sophomore at Loyola University Chicago, Charlize Feliciano, spoke as well, saying: "Up until this year, I honestly didn't know many people believed abortion wrong. I believed what I saw in the media…that is until I joined the Loyola Students for Life. But if I didn't know about abortion until now, how likely are young girls to take Chemical Abortion Pills without knowing what they are really doing?"
Toni McFadden, a post-Chemical Abortive pro-life author and speaker, gave her personal testimony, saying:
"The last thing we need is Walgreens teaming up with Planned Parenthood, the leading death industry in America…as someone who regrettably walked this path. I dare Walgreens to listen to the story of a young girl who took these pills because I guarantee these girls will enter the realm of regret eventually in their lives like I did."
To listen to McFadden's story as well as the other speakers, click HERE to watch the recorded livestream.
To find out how you can protest Walgreen, CVS, and Rite Aid's decision near you, click HERE.
READ NEXT: The 2023 Super Bowl Had Pro-Life Themes From the Half-Time to the End Zone