From the SFLA Blog
A Student Wrap-Up of the First Post-Roe Semester: Making the Most of the Momentum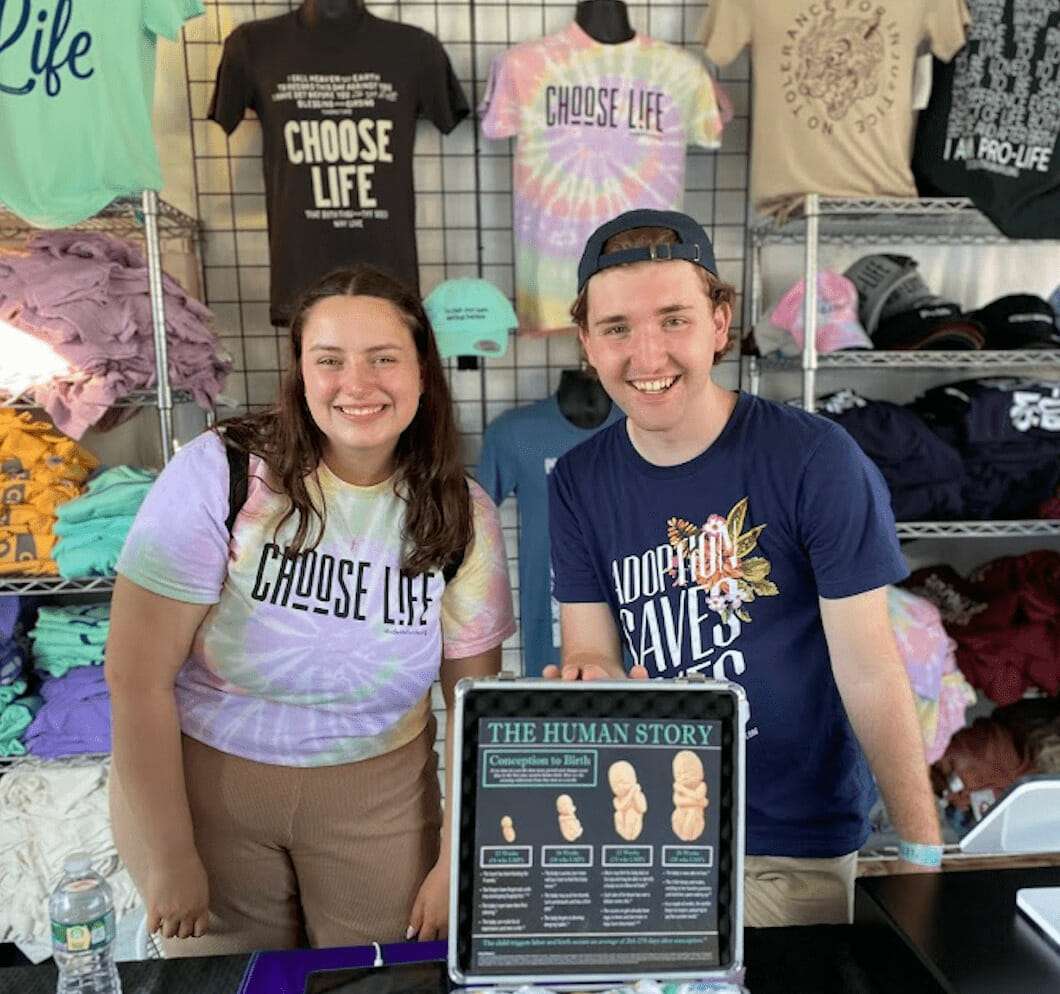 Caroline Wharton - 22 Dec 2022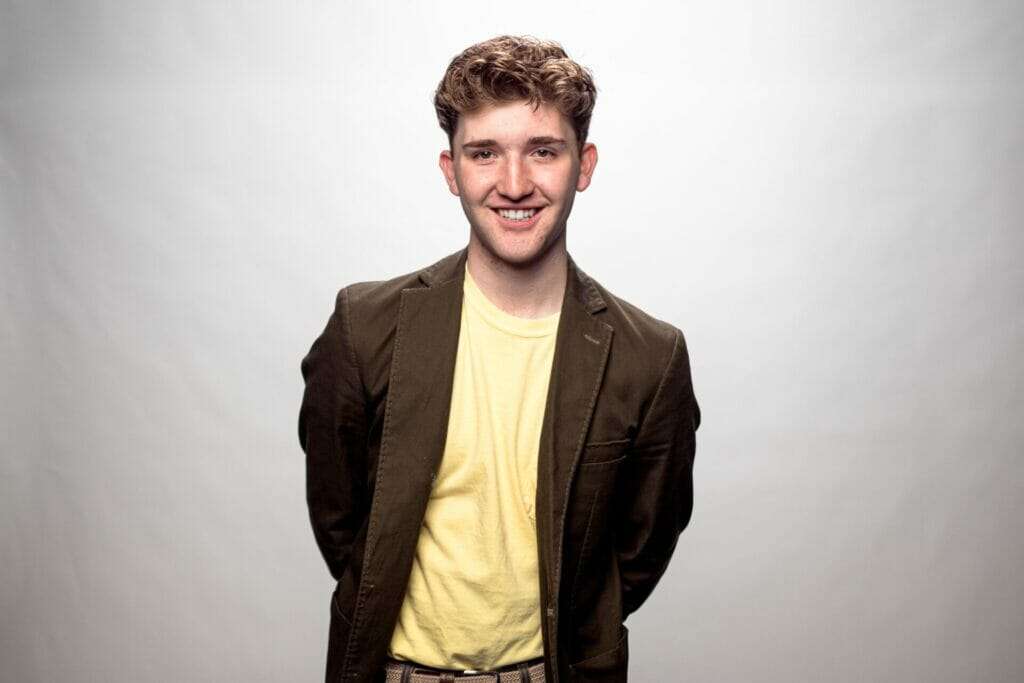 GUEST POST: Imagine standing on a precipice, trying to keep your balance, and you look out and try to see as far as possible. The great beyond seems very blurry and distant; yet there it is, waiting for you. That is what it felt like this semester; the first semester in a Post-Roe America. I saw so much potential and tried to make the absolute best of the semester. The world was energized about the pro-life movement, and I wanted to capitalize on that!
I started my school year off with an amazing first event in August when I spoke to more than 10,000 people at New Hampshire's SoulFest. I had the opportunity to promote Students for Life of America's (SFLA) Standing with Her Sunday, an event which was dedicated to further involving churches and Christian communities in supporting pregnancy resources.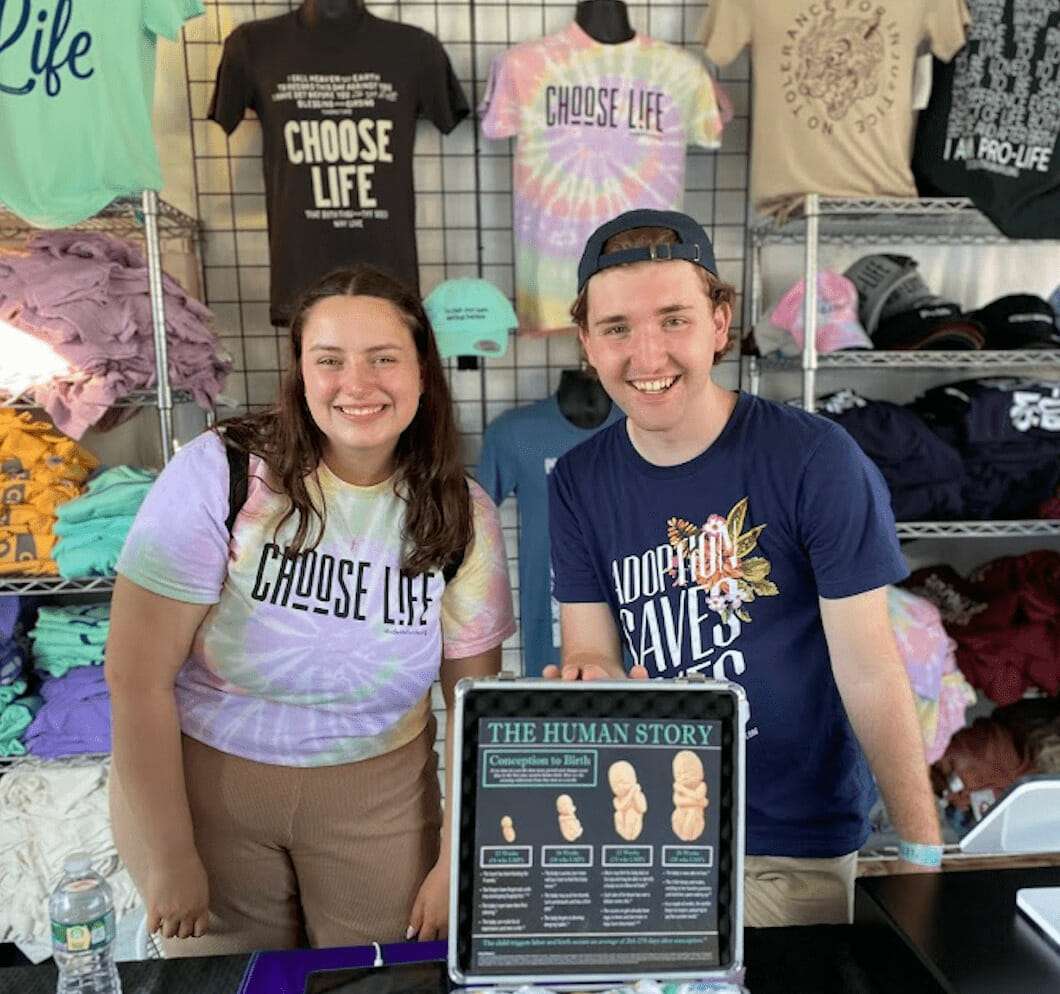 In September, I attended the premiere of the movie LifeMark, a powerful, pro-life film about adoption and reunion produced by Kirk Cameron and the Kendrick Brothers. This impactful story was so important and meaningful to me as the brother of an adoptee. We need more positive tales of adoption on the big screen.
At my school, I helped pass a resolution through my university's student government for adding pregnancy resources on campus. This community-wide advocacy resulted in the President of The Catholic University of America creating the "Guadalupe Project" which uses SFLA's ratings of the top pro-life colleges as a criterion in their drafting of the initiative. SFLA's influence is truly changing the nature of college campuses.
October was one of my favorite months because it is the month of counter-protesting the Women's March. Despite the expletives, derogatory terms, and physical harassment from pro-abortion crazies, this is always a highlight of my pro-life activism. The novelty and insane nature of the event is something I look forward to because no two Women's Marches are alike.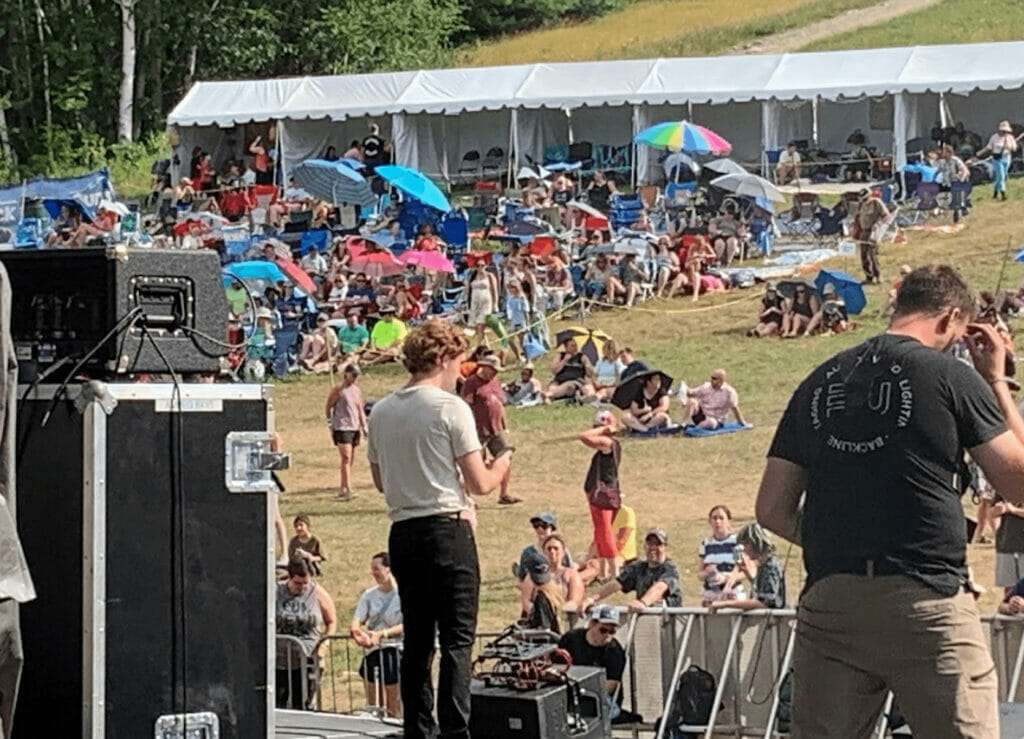 November rolled around, and that meant election season. My group wanted to expose President Biden's pro-abortion stance through all nine months of pregnancy so we held a sign that said as much outside of the Basilica of the National Shrine of the Immaculate Conception. It highlighted the hypocrisy of Biden's claim to be a "practicing Catholic" while he also supports abortion. You just cannot be a practicing Catholic and support abortion.
The most important thing a pro-life student can do perhaps is speak with their peers on campus about abortion. That's why my group and I hosted SFLA's Abortion is Not Right tabling tour, and it resulted in close to 50 sign-ups and even more conversations with student peers.
On a cold, rainy November day, I helped expose the Department of Justice's (DOJ) discriminatory use of the FACE Act as the DOJ has begun weaponizing this law against pro-lifers. This law is supposed to protect both abortion facilities and pregnancy resources centers, but pro-abortion terrorists have been getting off scot-free while peaceful, law-abiding pro-lifers have been wrongfully charged. I spoke at the press conference on this matter, calling for the Biden Administration and Attorney General Merrick Garland to release the wrongfully arrested pro-lifers, as well as to take the investigations of vandalism and destruction of pro-life offices over the summer seriously.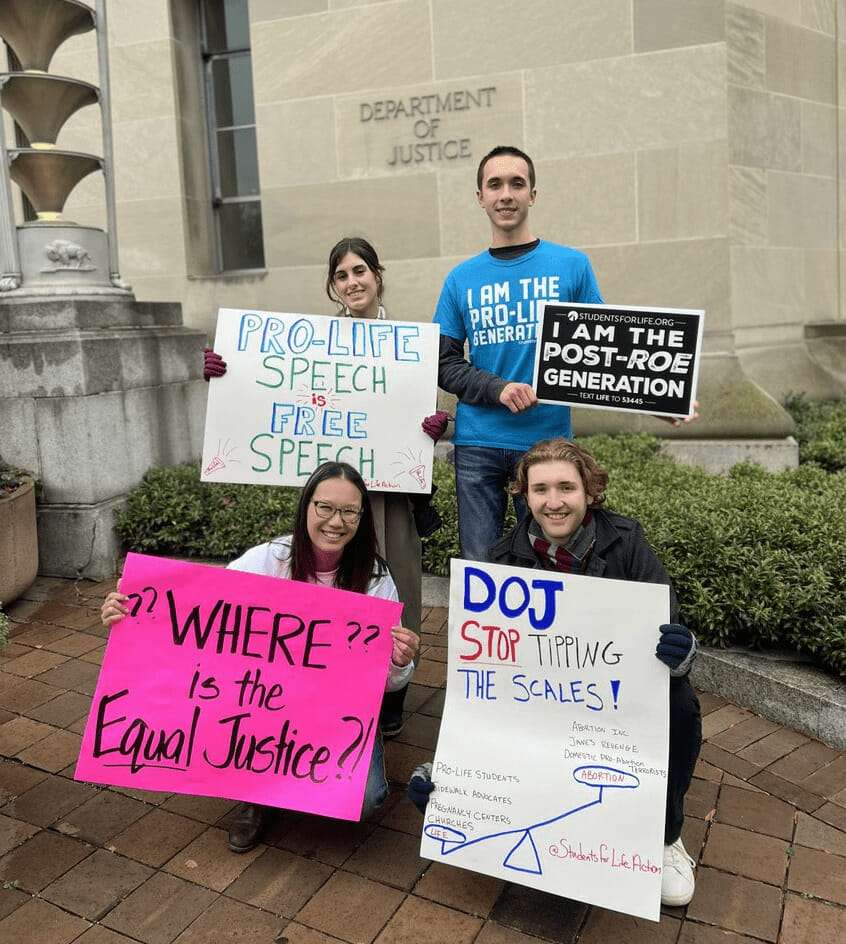 To end my semester with a bang, I went to a pregnancy resource center fundraising dinner. The pro-abortion demonstrators outside the building were especially wild that day; they even recognized me and shouted "F*ck Noah" continually. Even during the event, we were persistently interrupted by the counter-protesters. It seemed ironic to me that those who claim to be "for women" also protested a center that provides the very resources women need. Luckily, the people inside all spoke of being encouraged to donate even more to these life-affirming services due to the disruptions.
As I look forward to the new year, I am excited to continue with my pro-life advocacy. We need people, now more than ever, who are willing to ride the momentum of Roe's reversal and bring about a wholly pro-life America. I am excited to be fired up once again by the national pro-life march in Washington D.C., as well as SFLA's National Pro-Life Summit (which you should attend). I'm ready to talk with everyone and anyone who wishes to discuss the topic of abortion. Despite pro-abortion bullies, I am ready to stand up for the preborn. The only question is will you join me?
READ NEXT: Know Before You Go: Every Pro-Lifer Should Be Aware of This Federal Law (And Its Consequences)