From the SFLA Blog
SFLA Student & Adoptee Testifies on Why Abortion Is Not Loving for Anyone Involved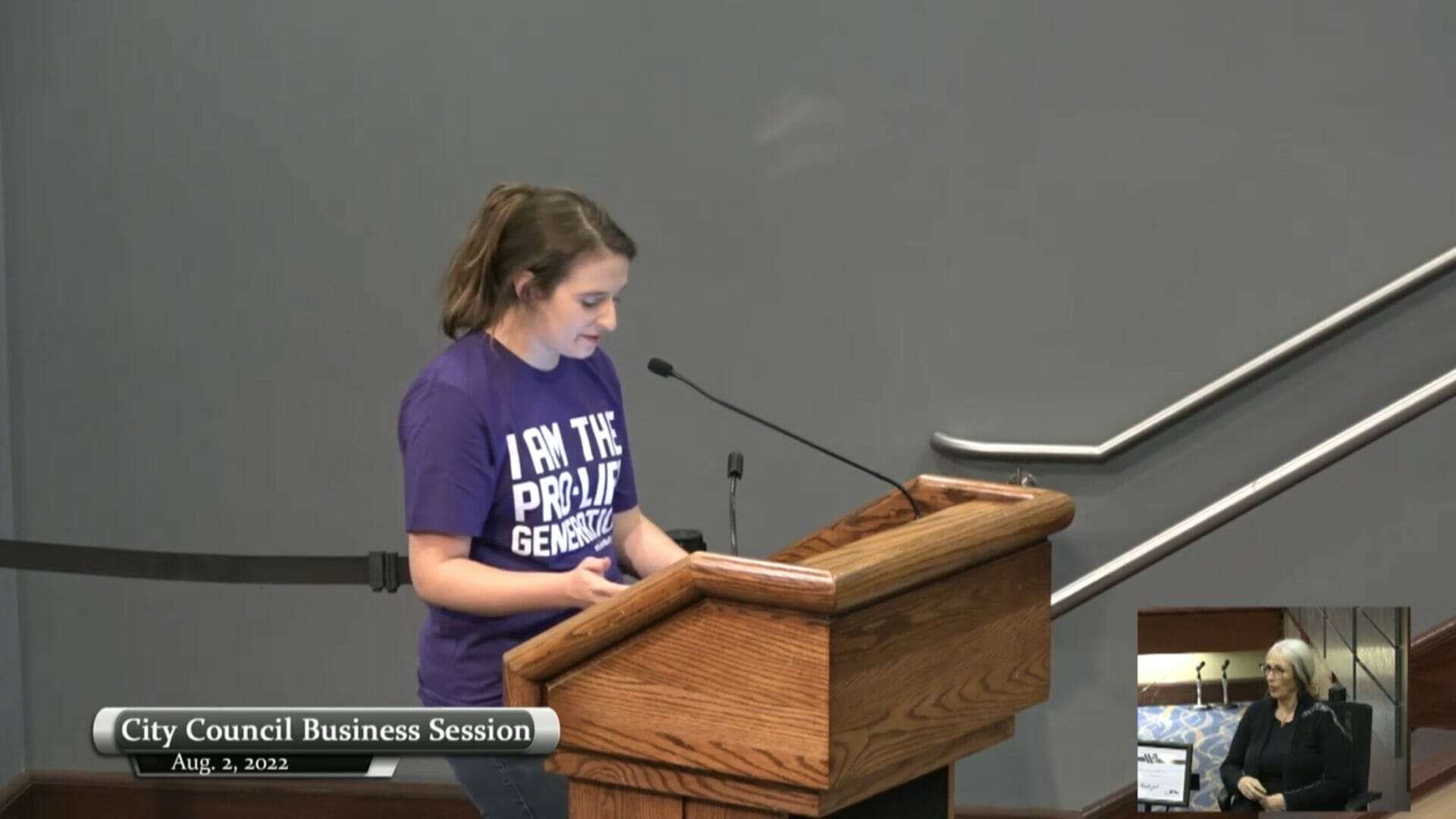 Caroline Wharton - 11 Aug 2022
Students for Life of America (SFLA) is mobilized in all 50 states, but our Texas team has really been stepping up lately as they rapidly attend City Council meetings to defend life in the Lone Star State.
Recently, SFLA student Raelynn Rhodes testified at the Waco, Texas City Council meeting in opposition to the Guarding the Right to Abortion Care for Everyone (GRACE) Act. Rhodes just recently graduated from Tarleton State University where she was involved with the Tarleton Students for Life group.
Contrary to the endearing name of the bill, the GRACE Act would limit city funding and deprioritize the enforcement of the state's abortion laws — which would not be in the best interests of women or preborn children. To be clear, SFLA believes it is a priority to hold abortionists accountable for their crimes as they get rich off wrongful abortion procedures and injuring women.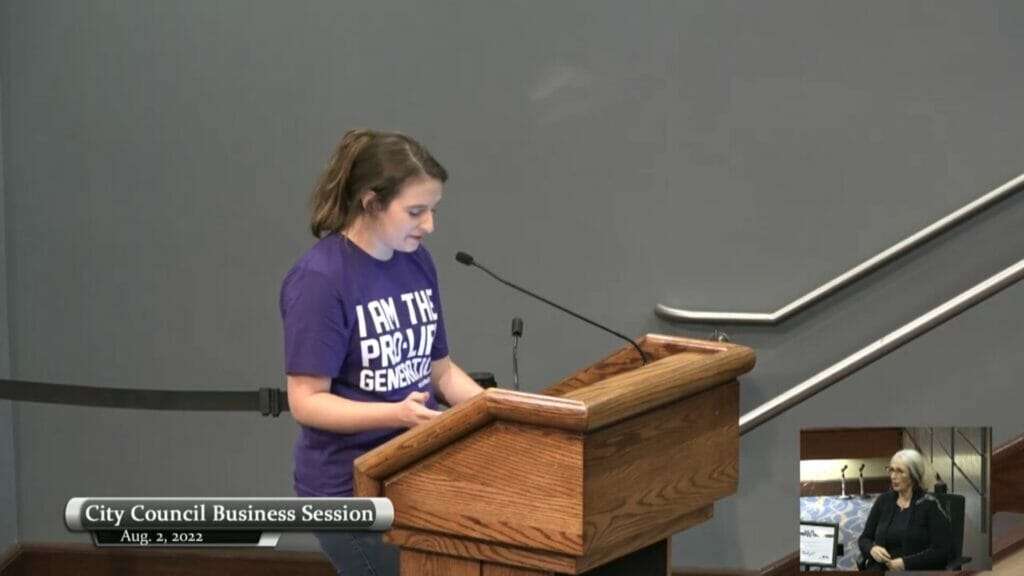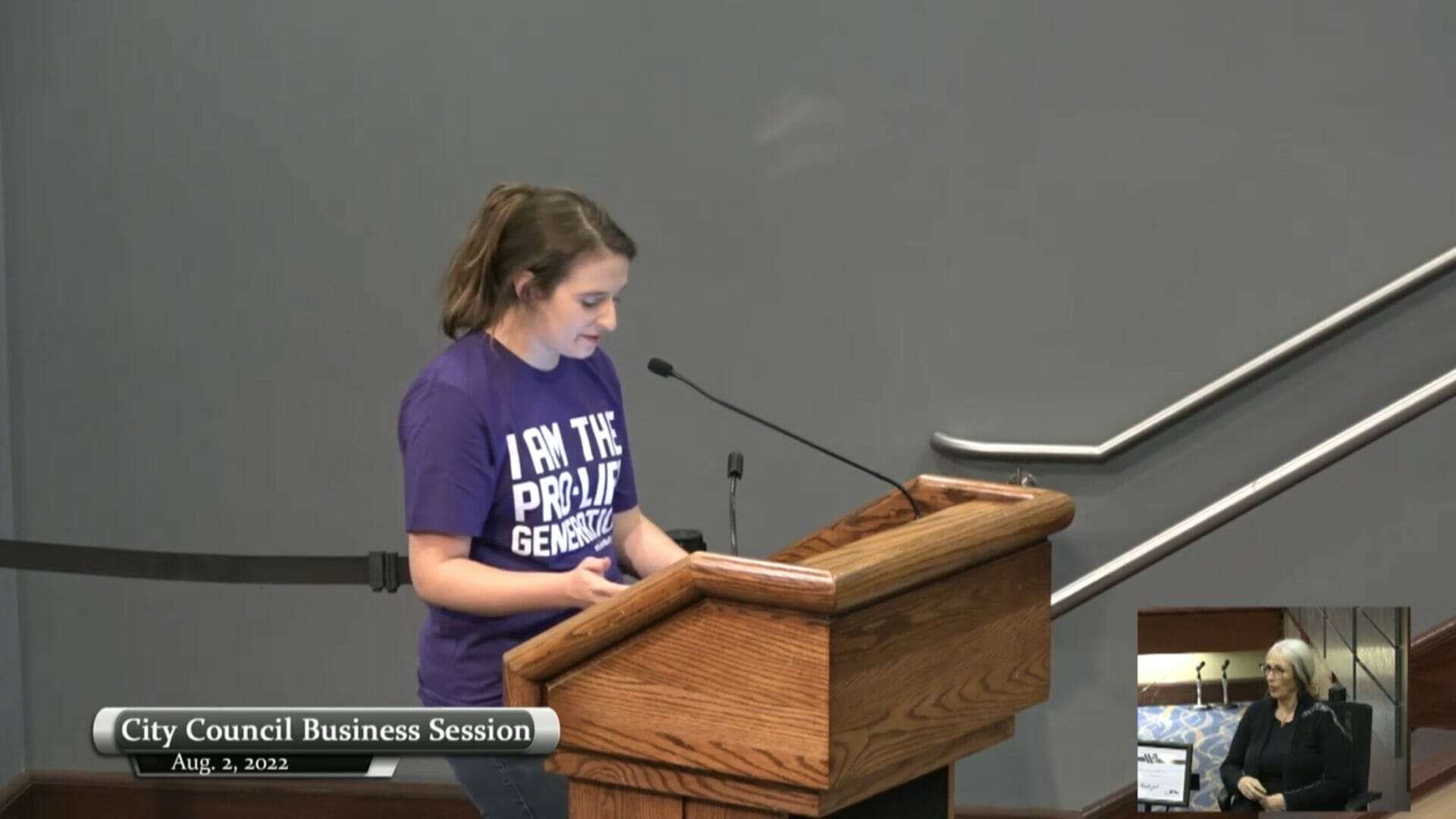 Many in the community of Waco attended the City Council meeting with Rhodes, and a notable pro-life majority was present. Thanks to Texas law, the preborn are being protected in the state, but SFLA Leader Rhodes testified to make it clear to the City Council that the GRACE Act circumvents existing Texas law against what residents want.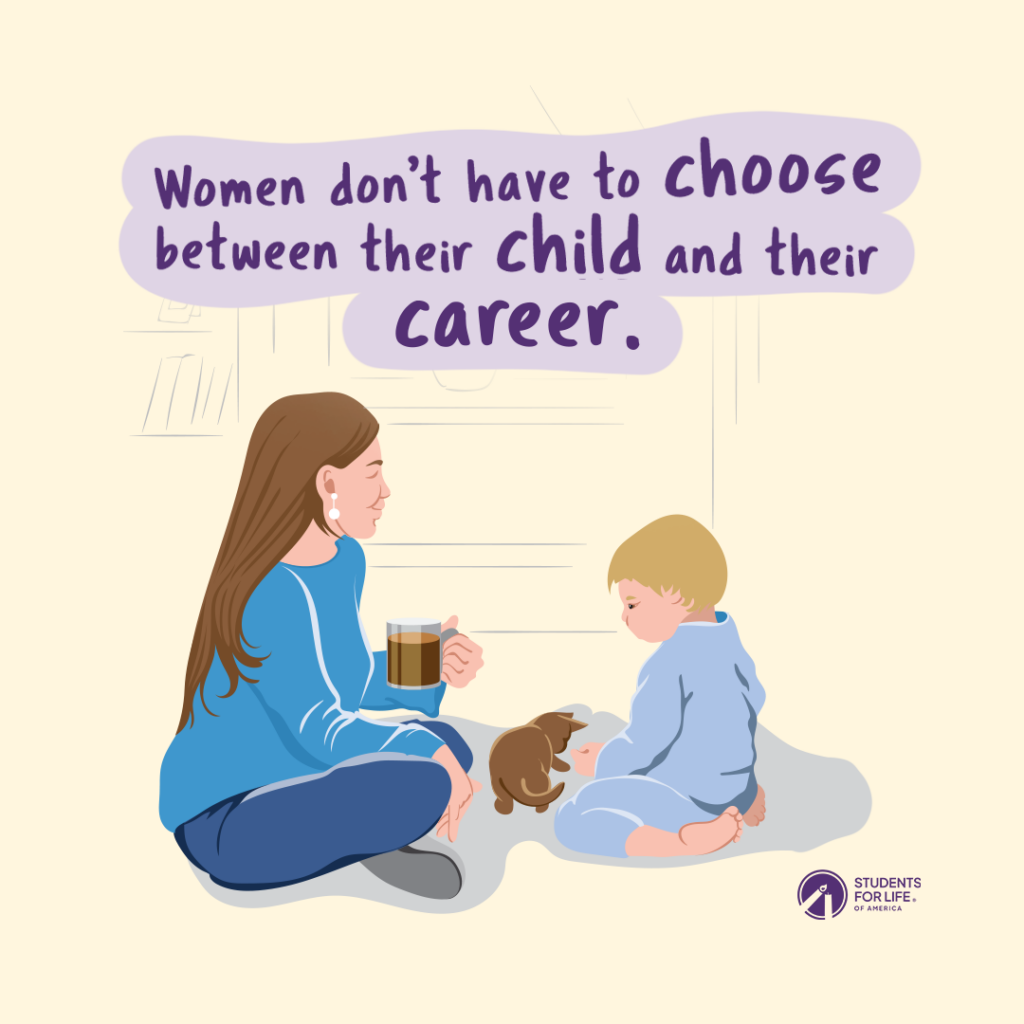 Read below or click here to watch her powerful story as an adoptee:
"My name is Raelynn Rhodes, and I am a resident of San Antonio, Texas. I am a student with Students for Life of America, and I am here today to stand for women and preborn babies.

"I'm standing here today because my birth mother chose life over death and gave me up for adoption instead of abortion. That choice had allowed me to live a life of service and being able to save the lives of mothers and their precious babies.

"The Dobbs v. Jackson decision resulted in what most millennials wanted – a voice on the abortion issue.

"With the decision being turned back to the states, our voices can now be heard. Further, we as a state, have already spoken. We voted for our legislators who now lead us in public policy, and they put in place laws that Texans wanted – laws to ban the violent killing of preborn human beings in our state.

"Because we have already spoken by electing our representatives, we, as the capital city of Texas, must adhere to Texas law and not implement ordinances that would do the opposite.

"Abortion violently ends a human life by starvation, suction, dismemberment, or inducing a heart attack on an innocent human being, who, according to biologists, has already begun their lives. In addition to ending their lives, abortion hurts women. Abortion results in an increased risk of anxiety, depression, substance abuse, scarring of the uterine lining, infertility, and more.

"Abortion is not empowering act for women. Instead, it makes women feel like they cannot reach their goals and be mothers. I'm here today to urge you to vote against the GRACE Act for the betterment of Waco, Texas. Thank you."
While there was no vote on the GRACE Act, a pro-life activist told LiveAction News that he believes the overwhelming opposition from the pro-life community helped thwart the Council from voting on the measure. We will continue to show up and speak out for the preborn!