From the SFLA Blog
Hell Must Have Frozen Over: Kristan Hawkins & Planned Parenthood President Agree on ONE Post-Dobbs Plan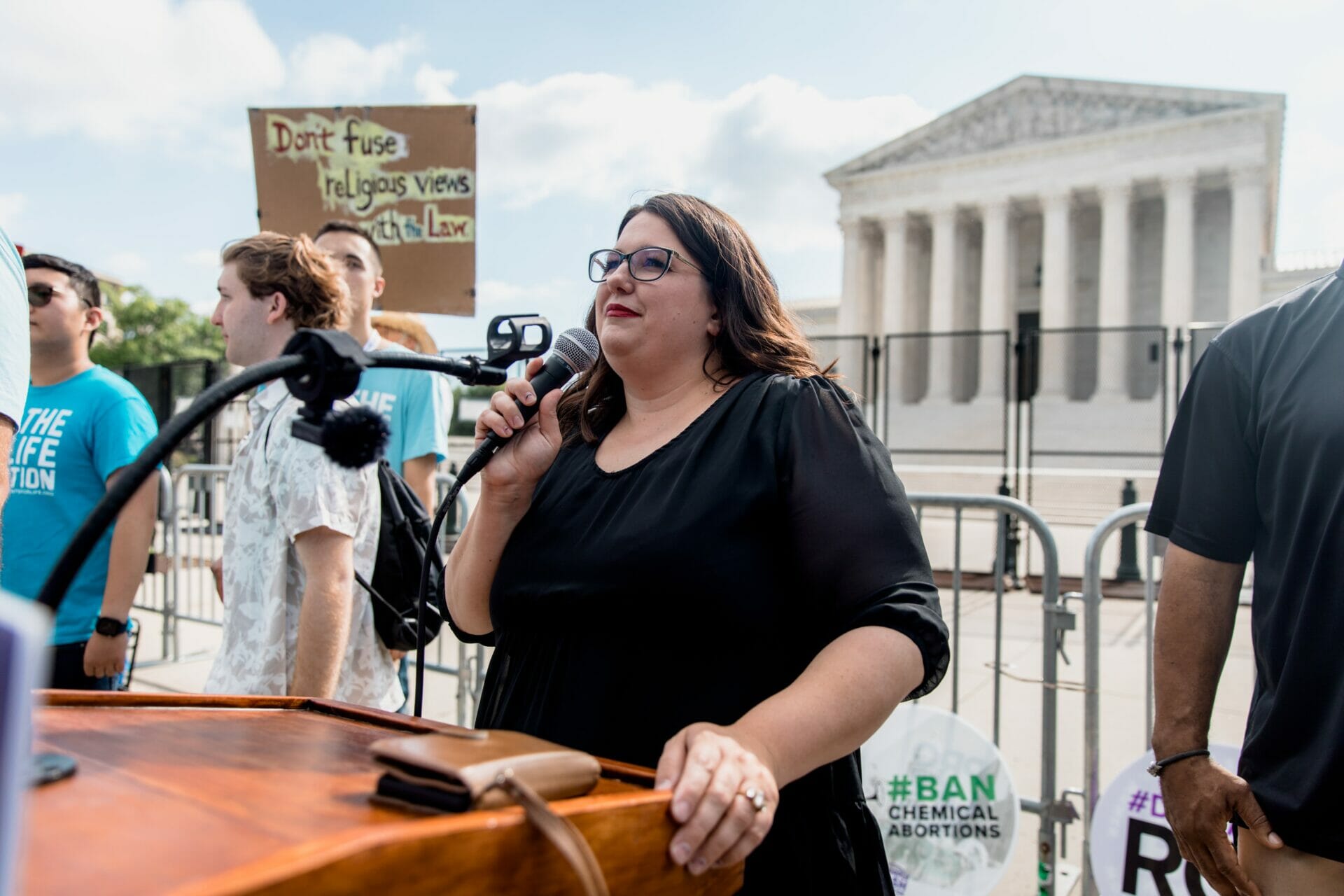 Caroline Wharton - 06 Jul 2022
Since the reversal of Roe v. Wade through the Dobbs v. Jackson decision, the abortion lobby has been full of schemes to regain their former power throughout the nation, and Planned Parenthood has recently laid out their own Post-Dobbs plan for this very purpose—but spoiler alert, it's not going to work. At least not in the abortion lobby's favor, anyways. Strangely enough, a vital part of Planned Parenthood's strategy is actually a carbon copy of Students for Life Action's (SFLAction) own Post-Dobbs plan—which means unbeknownst to the abortion giant, they will be helping to protect life in law. How is this possible? Read below to find out how Planned Parenthood just became an unwilling ally to the pro-life movement:
In a recent interview with The Guardian, Planned Parenthood President and CEO Alexis McGill Johnson outlined the three goals that Planned Parenthood has in order to deregulate abortion nationwide. The Guardian reported that Planned Parenthood has been "feverishly" working towards these goals—but who's really surprised by that when, contrary to the pro-abortion narrative, the only thing abortions bans actually hurt are the abortion industry's profits? McGill Johnson stated that the abortion giant's three goals are as follows: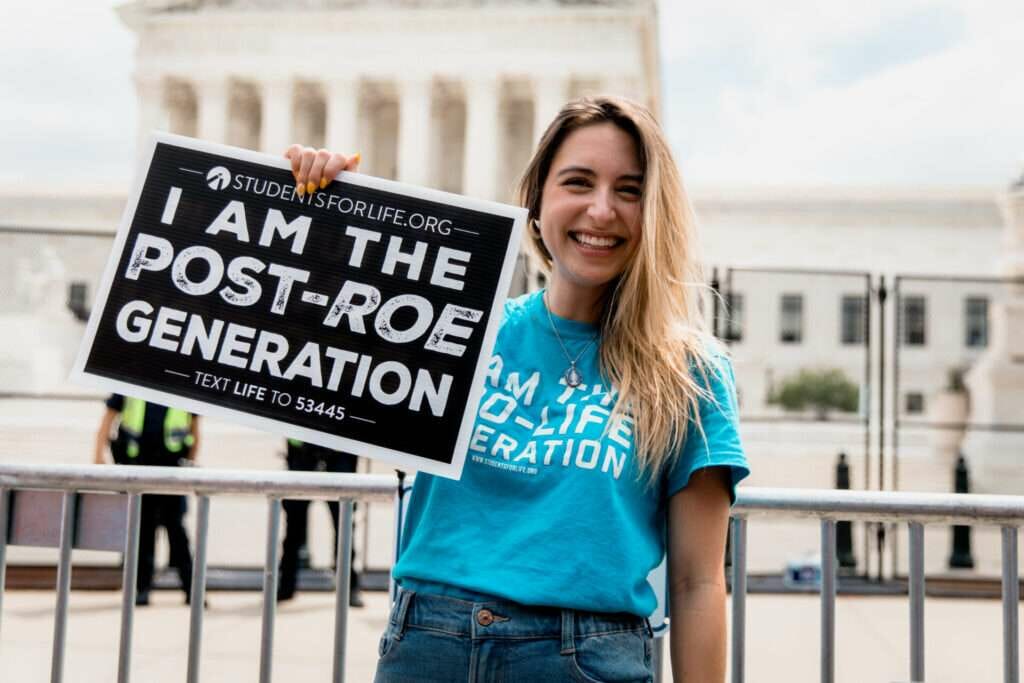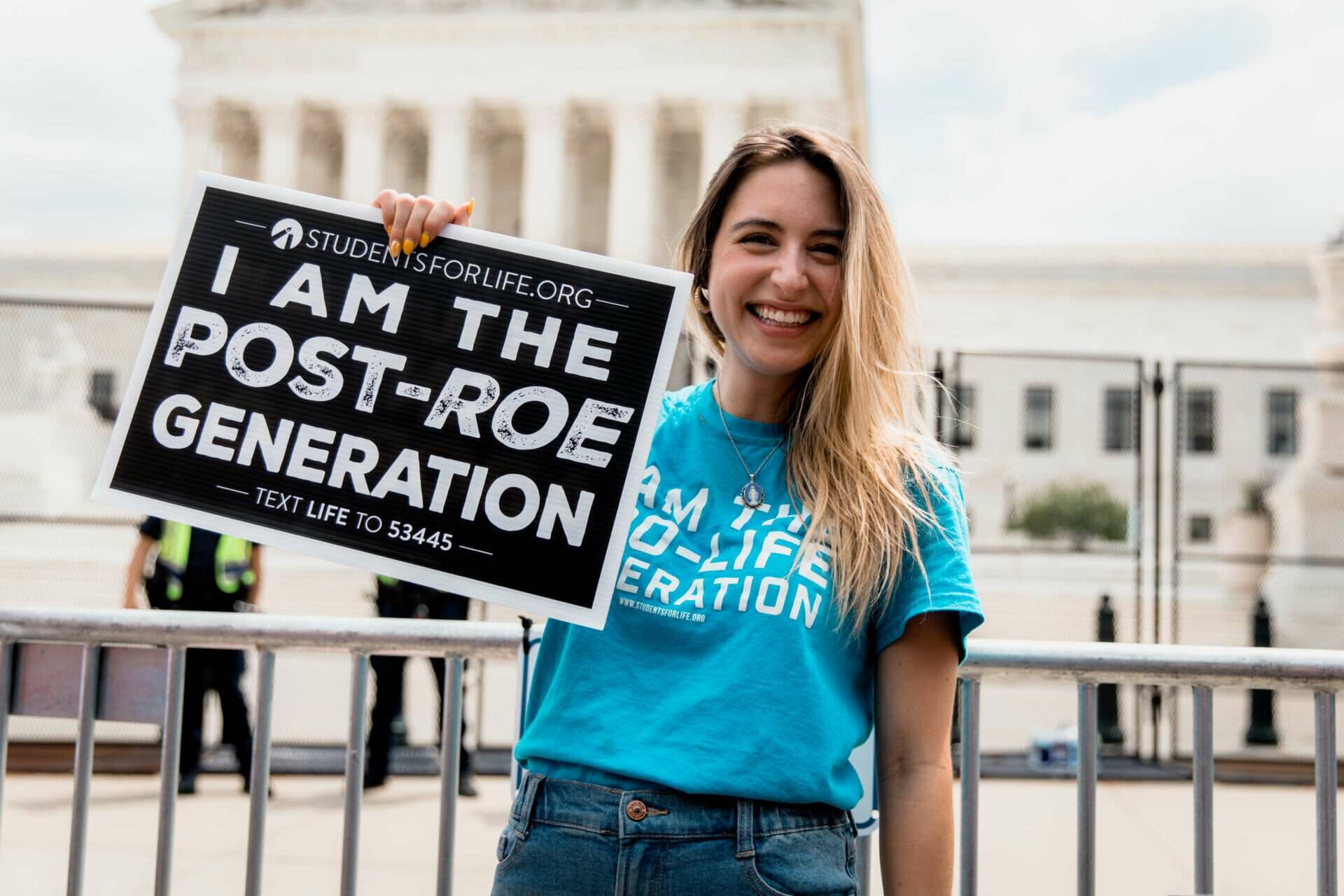 Making sure abortion-seeking women are connected with abortionists/the Chemical Abortion pill…whether that means flying abortionists to states where abortion is legal or putting women on the road to cross over state lines for abortions. And yes, that is a real thing, unfortunately.  
(Click HERE to read more about Planned Parenthood's twisted travel agency that is packing abortion-seeking women on Greyhound buses and sending them across state lines for abortions.) 
Winning in state courts by suing the living daylights out of any courageous pro-life state. Planned Parenthood currently has 11 pending lawsuits against abortion bans which are seeking to either delay or discontinue them entirely. For an organization that begs for donations like a pauper, Planned Parenthood sure has a lot of money to throw at lawyers' fees.  
Winning at the ballot box by exposing the records of pro-life and pro-abortion politicians—which is exactly the strategy that SFLAction has been employing and winning with since their beginning.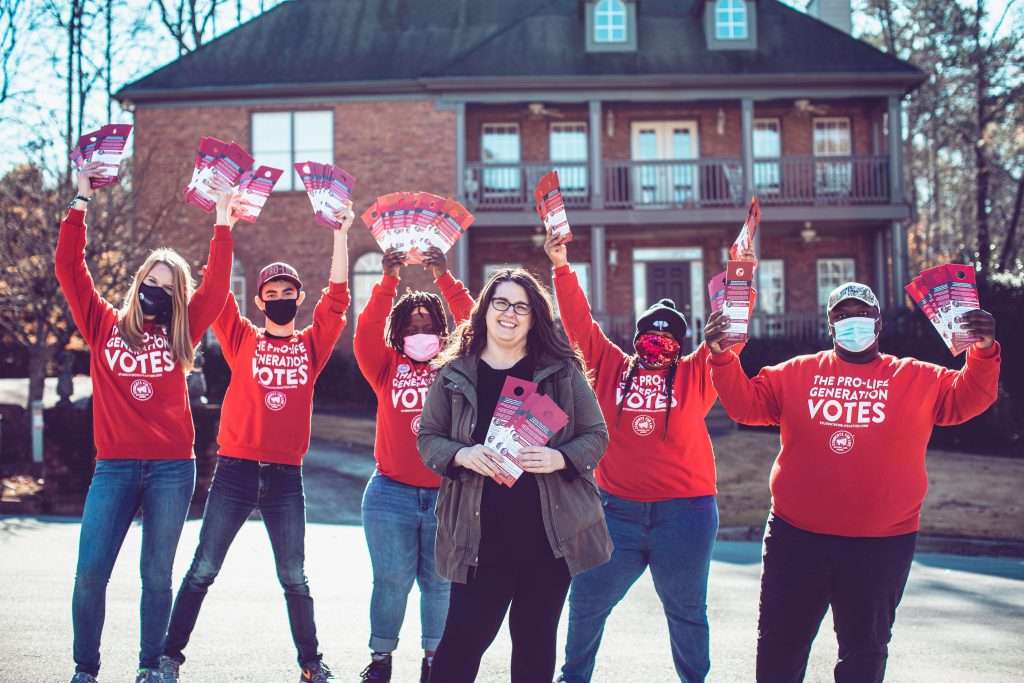 On this third and final goal, McGill Johnson said, "Our job now is making sure all of these politicians who are completely out of step – that people understand where every single state [representative] stands on this issue so they can start to build power in the state. We're going to make every candidate – whether they're applying for school board or state supreme court, or governor – reflect on where they are on this decision."
SFLAction couldn't agree more—except that the polls indicate that America is much more pro-life than Planned Parenthood would like us to believe, and therefore informing voters of candidates' positions on life would seem to lead to more voters voting pro-life first.  
An excellent example of such research is Students for Life of America's (SFLA) Demetree Institute for Pro-Life Advancement 2022 poll which found that the majority of Millennials and Gen Z do not support radical abortion policy and desire a vote on such policy in their own states. Indeed, three out of four Millennials and Gen Z want limits on abortion, and four in ten actually favor no abortion at all or abortion limited to exceptions of rape, incest, and life of the mother. Additionally, eight in ten Millennials and Gen Z reported that they wanted to vote on abortion policy in their state.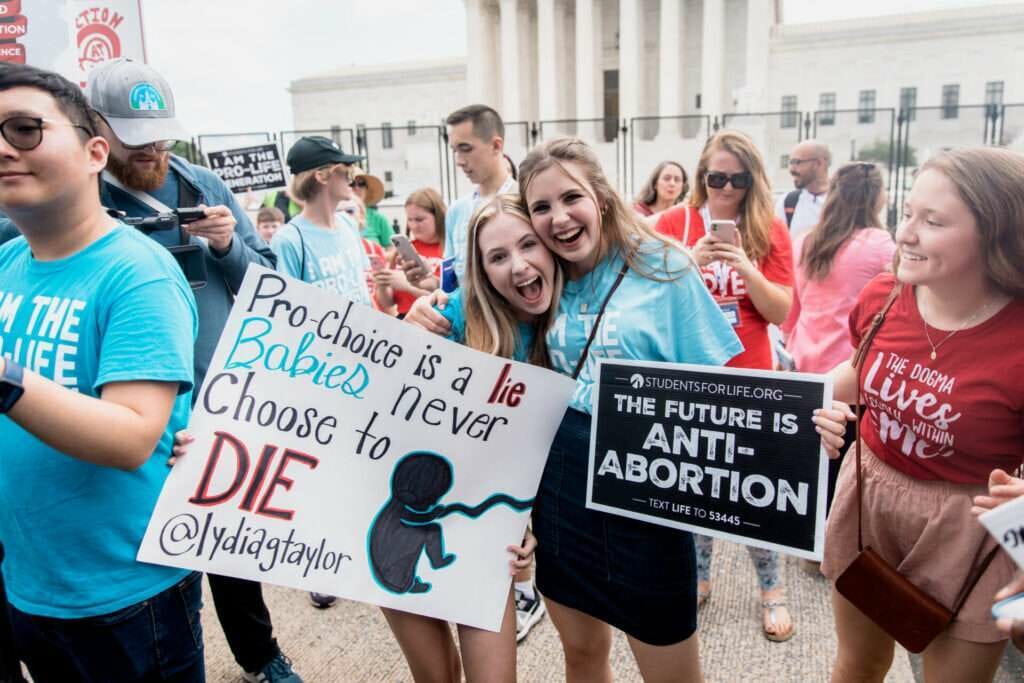 (To read more from the SFLA blog on polling that shows Americans do not support radical abortion policy, click HERE and HERE.)
SFLAction has enacted this strategy in a couple different ways; one way is through candidate surveys. SFLAction gives candidates a survey which explicitly asks them to pledge, in writing, to protect the preborn by supporting strong pro-life legislation. If a candidate returns a survey positively, SFLAction may highlight a candidate's pledge to pro-life voters. However, if candidates refuse to take the survey, SFLAction doesn't let them off the hook. Instead, they do one of three things: 
Expose them for hiding or dodging the issue of abortion with their refusal to return their survey 
Make voters aware of their radical policy platforms if they are endorsed by Planned Parenthood/NARAL  
Examine their voting record if they're an incumbent and expose them for voting against protecting the preborn. 
By utilizing this informative strategy and other grassroots methods, SFLAction has worked to achieve pro-life wins in more than 30 states and counting. Over the last two legislative sessions, SFLAction has inspired and helped to introduce 29 pro-life bills at the state and federal level, and they also helped to pass 18 such life-affirming bills—and the battleground has only grown with the reversal of Roe.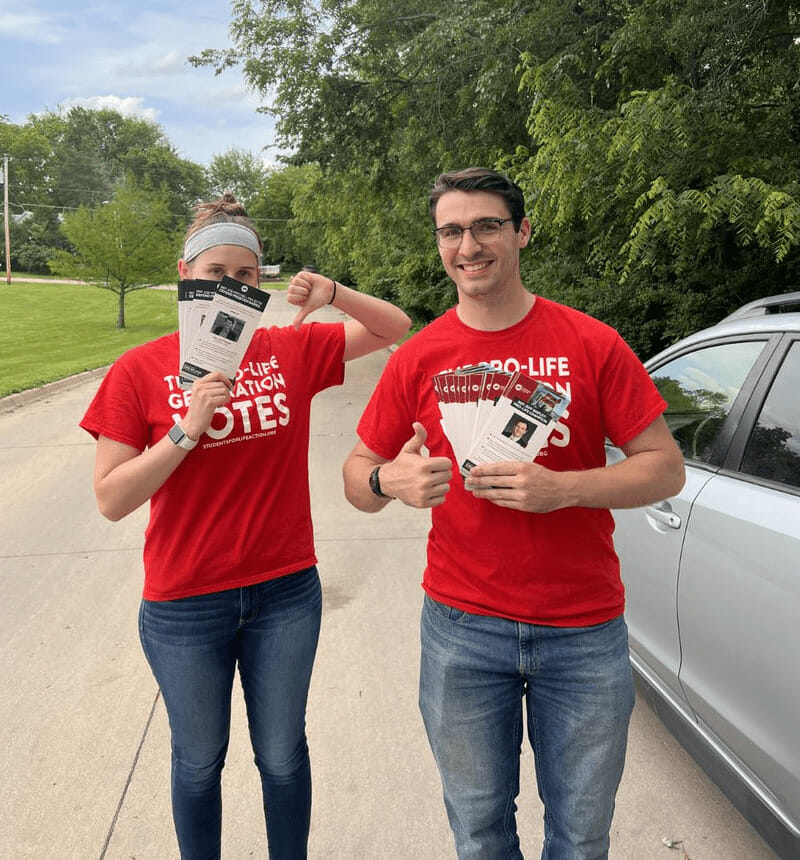 SFLAction President Kristan Hawkins said, "Now that Roe v. Wade and Planned Parenthood v. Casey can no longer muzzle the voice of the American people, we are overjoyed to watch states work to protect their citizens through life-affirming laws. The pro-life movement will continue to walk along state legislatures to usher in laws which defend and support the preborn and families in unplanned pregnancies."
Clearly, the pro-life movement has the corner on the state-level approach—but Planned Parenthood, you're more than welcome to use it to our benefit, as well. Just don't get any ideas about winning with it because the Dobbs v. Jackson victory was just the beginning; SFLA, SFLAction, and the Pro-Life Generation will continue to win for life.
READ NEXT: New York Times Columnist Praises SFLA's Strategy & Successes