From the SFLA Blog
SFLA Fellowship Students Help Replace Pro-Abortion Officials With Pro-Life Advocates
Caroline Wharton - 10 Nov 2021
In a huge turn of events for Virginia, the state took a big pro-life turn through the efforts of Students for Life of America fellowship students. These students joined efforts spearheaded by Students for Life Action (SFLAction), taking the time to go door knocking with SFLAction to encourage residents to vote pro-life first—and their grassroots efforts paid off.  
Virginia's election gained national attention with the chance to gain enough pro-life officials to reverse the state's longstanding pro-abortion status quo. Claire Anderson, an SFLA Hildegard Art Fellow, stated, "This election was essential for the pro-life cause in Virginia. We needed to elect strong pro-life leaders to keep our state from being taken over by officials backed by the abortion lobby." Voters in Virginia were faced with the issue of life, and they made their decision clear.  
Even with the national microscope focused on Virginia, residents consistently stated that the life issue was important to them. Ellie Hicks, a William Wilberforce Fellow, observed, "It seemed like every person I surveyed was fired up to vote for pro-life candidates, especially in Northern Virginia, where most people said the life issue was one of their top 3 reasons for voting."   
As the SFLA fellows surveyed the state, they found that many residents were not paying attention to the election. However, once they were informed on the life issue and how impactful their vote would be, many were eager to vote pro-life first.   
SFLAction knows that in-person interactions at the door with young, excited pro-life students is important. One of SFLA's SCOTUS Squad Fellows, Andrew Jacque, explained, "Door knocking is an excellent opportunity to discuss the pro-life issue with someone who is maybe pro-abortion or somewhere in the middle—and to possibly change someone's mind or at least plant the seed for them to reconsider."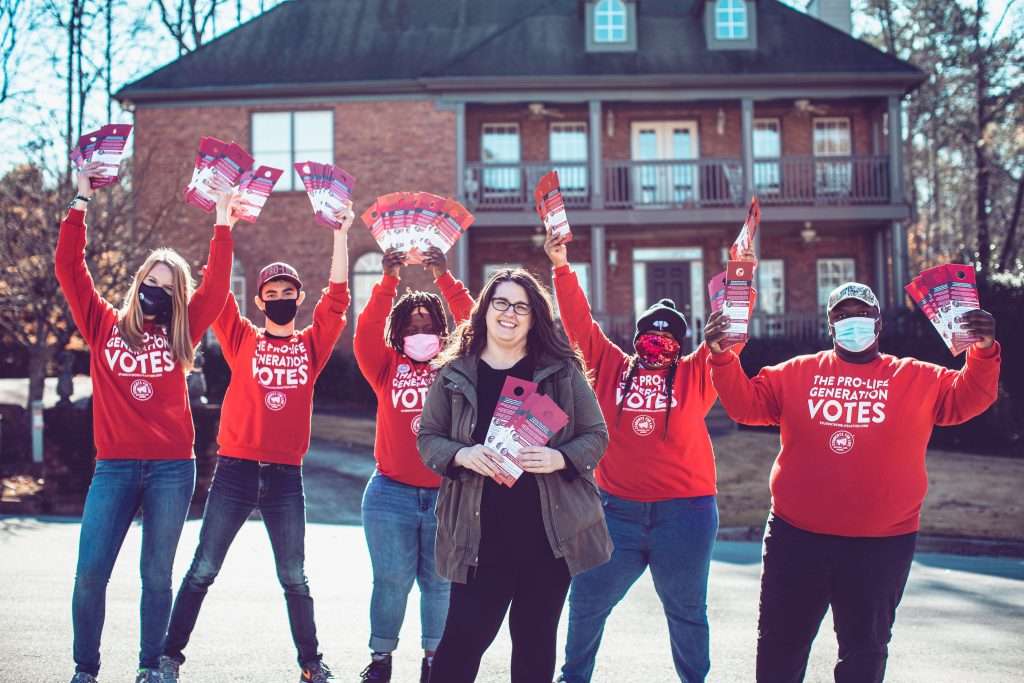 SFLA Fellowship students put in hard work to change the direction of Virginia, and it appears the state is ready to sail into an anti-abortion future. Now that pro-life legislators have been elected, SFLA will support and encourage their life affirming policies.   
The Pro-Life Generation is actively changing hearts and minds, and the SFLA Leadership Fellows, assisting SFLAction's efforts, made a big impact. To learn more about our Fellowship programs, please click HERE.