From the SFLA Blog
5 Reasons We Don't Need Planned Parenthood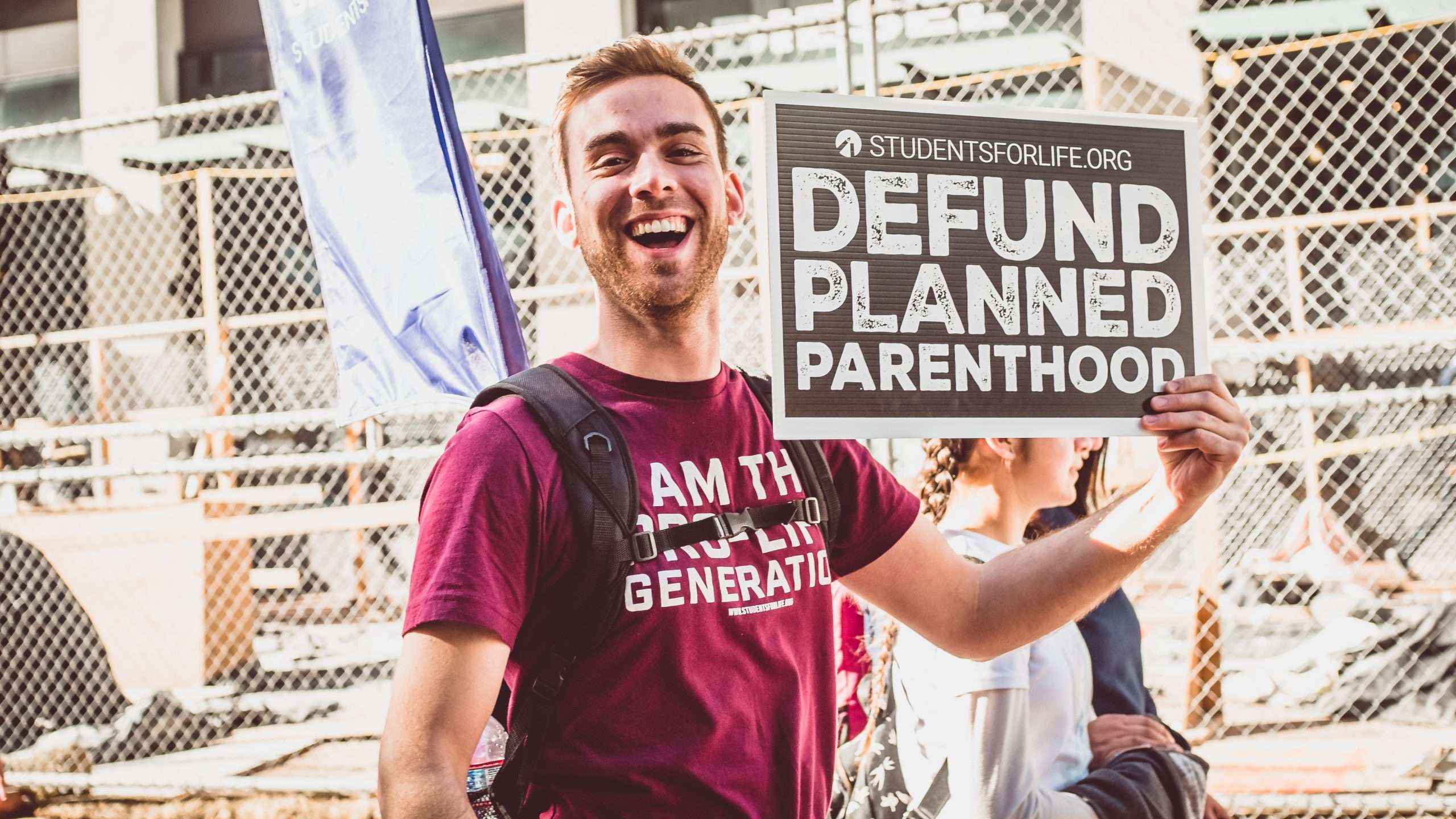 Brenna Lewis - 27 Sep 2021
Since its inception, Planned Parenthood has been the queen bee of the abortion industry. Planned Parenthood is the nation's largest abortion vendor, committing over one in every three abortions done in the country. Throughout the United States, women are being hurt every single day due to Planned Parenthood's agenda. Their main goal is to end lives and get paid. Women deserve so much better than Planned Parenthood. Here are the top 5 reasons that we do not need Planned Parenthood… that is, besides the most obvious one (the "killing people for profit" thing).
Top 5 Reasons Why We Don't Need Planned Parenthood
1. Planned Parenthood constantly breaks the law.
Planned Parenthood facilities have been accused of financial fraud with taxpayer dollars. Most recently, Planned Parenthood affiliates applied for and received $80 million in coronavirus stimulus funds they were ineligible for. They stole from the Paycheck Protection Programs which was created to help small businesses survive the pandemic.
But the abortion giant is always in the midst of many lawsuits related to fraudulent Medicaid payments made to Planned Parenthood. One lawsuit is in Iowa from a former Planned Parenthood director who has evidence of the fraud. They were ordered to pay over a million dollars in restitution to Texas when found guilty of defrauding taxpayers. And in California, a 2004 audit showed that Planned Parenthood of San Diego and Riverside counties received excess payment of various kinds of contraception over $5.2 million. And that's just to name a few. 
The abortion industry has also been caught many, many times aiding and abetting rapists and sex traffickers, selling them abortions for their victims and failing to report the abuse. Reprotection, a pro-life investigative group, wrote:
"[Planned Parenthood] is uniquely capable of catching sex criminals in the act and saving young women from dangerous situations… yet they choose to look the other way in exchange for cash. The abortion industry is regularly suspected of and caught covering up for pimps, men guilty of incest and statutory rape, and other abusers.
Live Action, a pro-life news and investigative organization, has recorded multiple undercover videos of Planned Parenthood facilities enabling adult men to secretly pay for the abortions of younger female counterparts. Watch the playlist of undercover footage here. "
2. We have better alternatives.
Planned Parenthood does not need (or deserve) our money. The over $600 million they get from taxpayers every single year should be reallocated to Federally Qualified Health Centers (FQHCs) and other life-affirming options. These centers outnumber Planned Parenthoods 20-to-1. On average, they serve over 25 million patients per year (compared to Planned Parenthood's 2 million). If Planned Parenthood were to disappear, FQHCs would only need to pick up two extra patients per week. Patients can actually receive a wider array of services at FQHC's than they can at Planned Parenthood.
Along with FQHCs, there are more than 2,700 pregnancy help centers nationwide. These organizations offer free services to those in need such as parenting classes, ultrasounds, adoption assistance, and aid in job seeking.
3. Planned Parenthood targets minorities for abortion sales.
Planned Parenthood has always disproportionately affected the minority community. Their founder, Margaret Sanger, created Planned Parenthood to help achieve her racist and eugenicist views. She believed in "selective breeding" and using birth control to 'weed out inferior races,' such as Black Americans.
Although Planned Parenthood has claimed to denounce Sanger's belief in eugenics, their racism is blatant. 80% of Planned Parenthood's abortion facilities are located in minority neighborhoods. Abortion has reduced the Black population in America by 25% since abortion was legalized in 1973. And though they only make up 6% of the total American population, Black women are sold a whopping 34% of all abortions. Actions speak louder than words.
4. Planned parenthood sells baby body parts.
Planned Parenthood has come under fire over the past six years following the undercover investigation of David Daleiden and his team at the Center for Medical Progress. The investigation found that abortionists illegally changed the way they committed abortions in order to harvest better fetal tissue (intact heads, beating hearts, fresh livers, etc).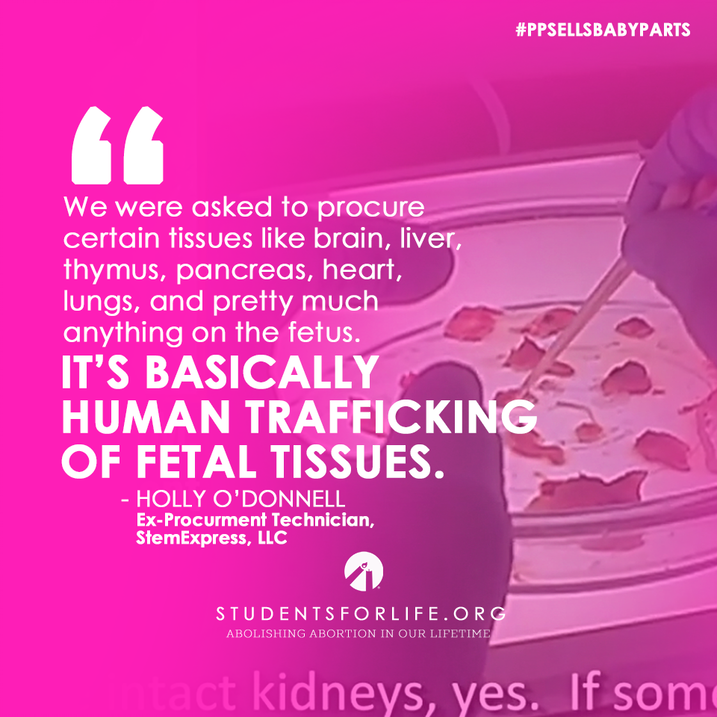 They admitted to doing this to make a higher profit off of the child. Not only is this unethical and dangerous, but it is also against the law to profit from the sale of human organs.
5. Planned Parenthood is bad for women and children.
Planned Parenthood puts a lot of time and money into blocking health and safety standards that would protect women. Most recently, Planned Parenthood lobbied and fought against a proposed Louisiana law that would've required abortionists to have admitting privileges at nearby hospitals.
They have opposed laws that would protect infants born alive after botched abortions, laws that allow mothers to see their ultrasound before aborting, requirements that abortion facilities be treated like "regular medical facilities," parental notification laws, and more.
As previously mentioned, they have a long history of not reporting the sexual abuse of minors, allowing predators to continue targeting girls. Planned Parenthood has been sued many times for failing to report sexual abuse and for failure to notify the parents of minor children seeking abortions at their facilities.
Dear Planned Parenthood: the pro-life movement can take it from here. We can serve women, families, and children and do it without killing thousands of preborn children each year. Oh wait… we already do.
Click here to see how Students for Life of America serves women via our Standing With You Initiative.