From the SFLA Blog
Students for Life of America Launches History Maker Tool Kit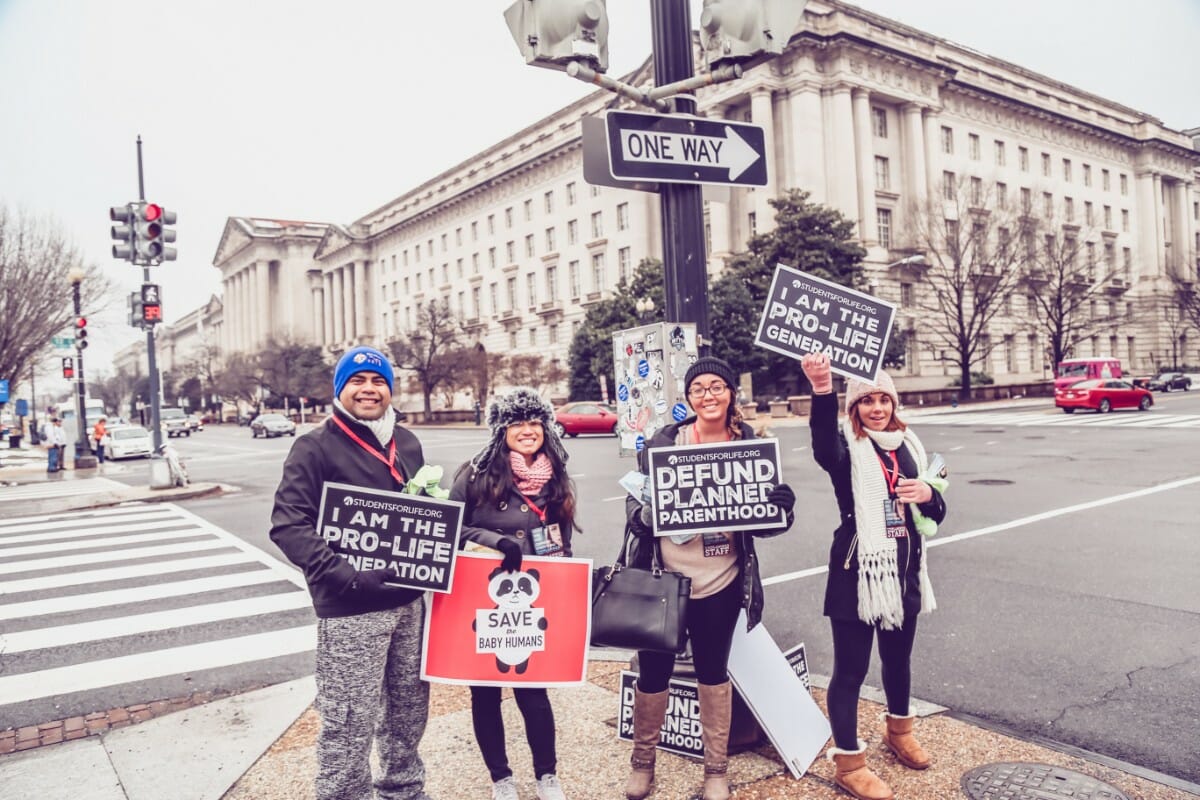 Brenna Lewis - 06 May 2020
"In this pivotal election year, the Pro-Life Generation is taking advantage of our time at home to get ready to win as we address the human rights issue of our day – abortion," said SFLA's Kristan Hawkins. "SFLA has already reached more than 100,000  young people 'on the fence' about abortion in digital conversation during this school year, and that's just the beginning."
WASHINGTON D.C. (05-06-2020) – As a follow up to the first National Pro-Life Summit that took place in the nation's capital in January of this year, Students for Life of America (SFLA) launched the History Maker Virtual Pro-Life Summit Tool Kit for further training of the more than 3,000 who attended the sold-out event as well as all those interested in preparing for the next election. The historic, first-of-its-kind Summit brought together all facets of the pro-life movement represented by leaders and experts from all different niches – legal, cultural, media, political and medical  – joining to train grassroots activists from across the country.And that's just the beginning. "The History Maker Virtual Pro-Life Summit Tool Kit is a practical way for pro-lifers across the nation to connect with the leaders of the pro-life movement, to discover the pro-life movement's strategies from the people creating innovative policies," said SFLA President Kristan Hawkins. "We want to pass the torch from those leading the pro-life movement today to those who will lead the charge tomorrow and continue training the nationwide network who joined us in Washington D.C."
With the exclusive virtual summit kit, activists will receive access to more than 28 Virtual Sessions given by 70 Pro-Life Experts & Leaders including:
·       Abby Johnson, former Planned Parenthood Director & founder of And Then There Were None
· Kay Coles James, Heritage Foundation
· Gov. Scott Walker, former Governor of Wisconsin
· Stephanie Gray, Pro-Life Apologist
· Trent Horn, Catholic Answers
· Melissa Ohden, author and abortion survivor
· Charlotte Pence, daughter of Vice President Mike Pence
· David Bereit, founder of 40 Days for Life
Learn more at http://www.historymakertoolkit.com and save the day for the next National Pro-Life Summit on Saturday, January 30th, 2021, the day after pro-life Americans march in remembrance of Roe v. Wade. 
Students for Life of America has moved an extensive amount of training and content into an on-line format during this time of the coronavirus crisis. Pro-life movie nights, a national diaper drive,  inspiring conversations, and newly released ways to talk with each other including the #Why video series, which provides apologetics with a celebrity twist.
In fact, Students for Life of America recently surpassed over 119,000 young people "on the fence" about abortion in targeted, digital conversations to convert them from pro-choice to pro-life. Their digital conversion rate stands at an impressive 31%. This is only part of SFLA's overall digital outreach but represents a significant milestone and shows that minds can be changed online about abortion.
For media interviews, e-mail Kristi at [email protected].
-30-
Students for Life of America is the nation's largest, pro-life, youth organization. Headquartered in Fredericksburg, VA, SFLA serves more than 1250 groups on college, universities and high school campuses in all 50 states.
Students for Life Action is the c4 arm of Students for Life and engages the Pro-Life Generation to create a post-Roe America.