From the SFLA Blog
GOOD NEWS! Students For Life Engaged Online With 100,001 Potential New Pro-Life Activists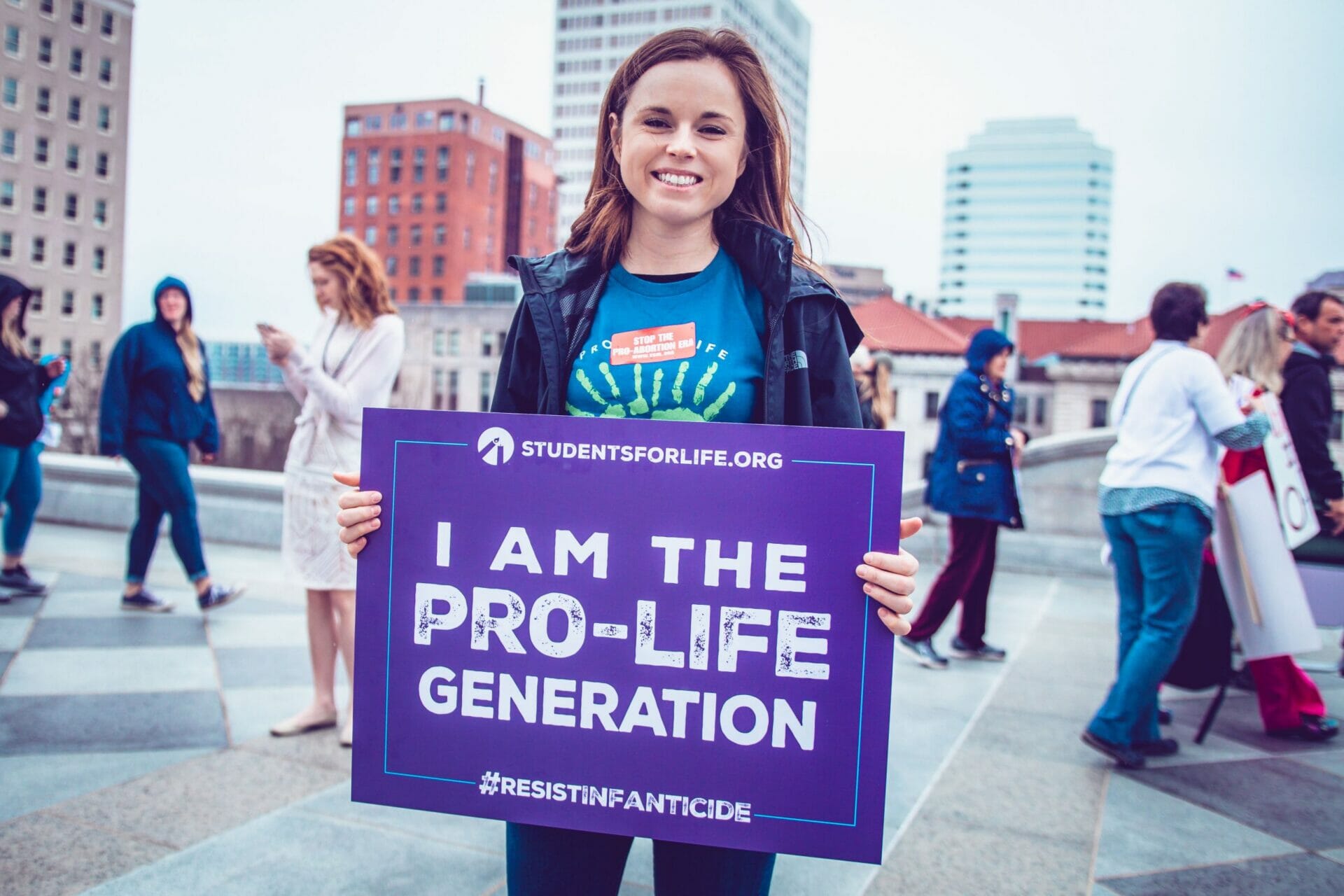 Brenna Lewis - 27 Mar 2020
Students for Life of America recently reached over 100,000 people in targeted, digital conversations to convert people from being pro-choice to being pro-life and to convert people from being an inactive pro-lifer into an active pro-lifer. (This is not our digital engagement on social media, it only counts specific efforts to sway people to being pro-life).
In total, Students for Life of America has reached 100,001 total people online.
While all methods cannot be revealed at this point, some of the methods including Facebook surveys, digital chat conversations, and using algorithms to determine people who can be swayed to being pro-life.
While this effort was launched months before the current coronavirus crisis, it shows the ways we are preparing to expand beyond the traditional on-campus activism and into using digital efforts to find and convert more people into being more pro-life.
For example, this week we launched a series of programs to keep students and other pro-life activists engaged and trained during the quarantines and shelter-in-places orders across the country.
Our digital chat program allows anyone to talk to a Students for Life Regional Coordinator about abortion, no matter where someone stands on the issue.
Last night, Kristan Hawkins and Abby Johnson kicked off the first of five FB Lives that will take place every Thursday night for the next five weeks. They talked about the best way to end the influence of the abortion industry and to reach abortion-minded women. Johnson, a pro-life activist who used to be a Planned Parenthood director, shared the truth about Planned Parenthood and how they really view health care.
https://www.facebook.com/79125112926/videos/520112268702441/
The next FB Live dates and topics are as follows:
Week of March 30th – How to Change Minds Online
Pro-life students will be encouraged and trained in how to engage on the abortion issue and change hearts and minds, even online!
Week of April 6th – How to Counter Abortion Culture
Anytime the abortion industry shows up, the #ProLifeGen must be there too!  Students will discover how they can counter abortion industry leaders, pro-abortion politicians, and events when they come to their campus or community.
Week of April 13th –How to Encourage Non-Violent Patient Care
Pro-life students will participate in discussions on how they can serve the vulnerable at all ages, from implementing Students for Life's Pregnant on Campus Initiative at their school, learning more about their community's Pregnancy Resource Center, and opposing the increased push for Physician-Assisted Suicide.
Week of April 20th – How You Can Engage in the 2020 Elections
Students for Life members will learn what's at stake this November, why Voting Pro-Life First matters, and how they and their friends can make a huge difference for Life this fall…and get paid to do it!
Regional Coordinators have also been holding weekly training sessions. While there are still some happening as I write, we estimate at least 500 students taking part in these training sessions.
You can learn more about our opportunities at the blog here.