From the SFLA Blog
Post-Roe Accelerator Partner Life Dress Expands Nationally & Internationally in 2023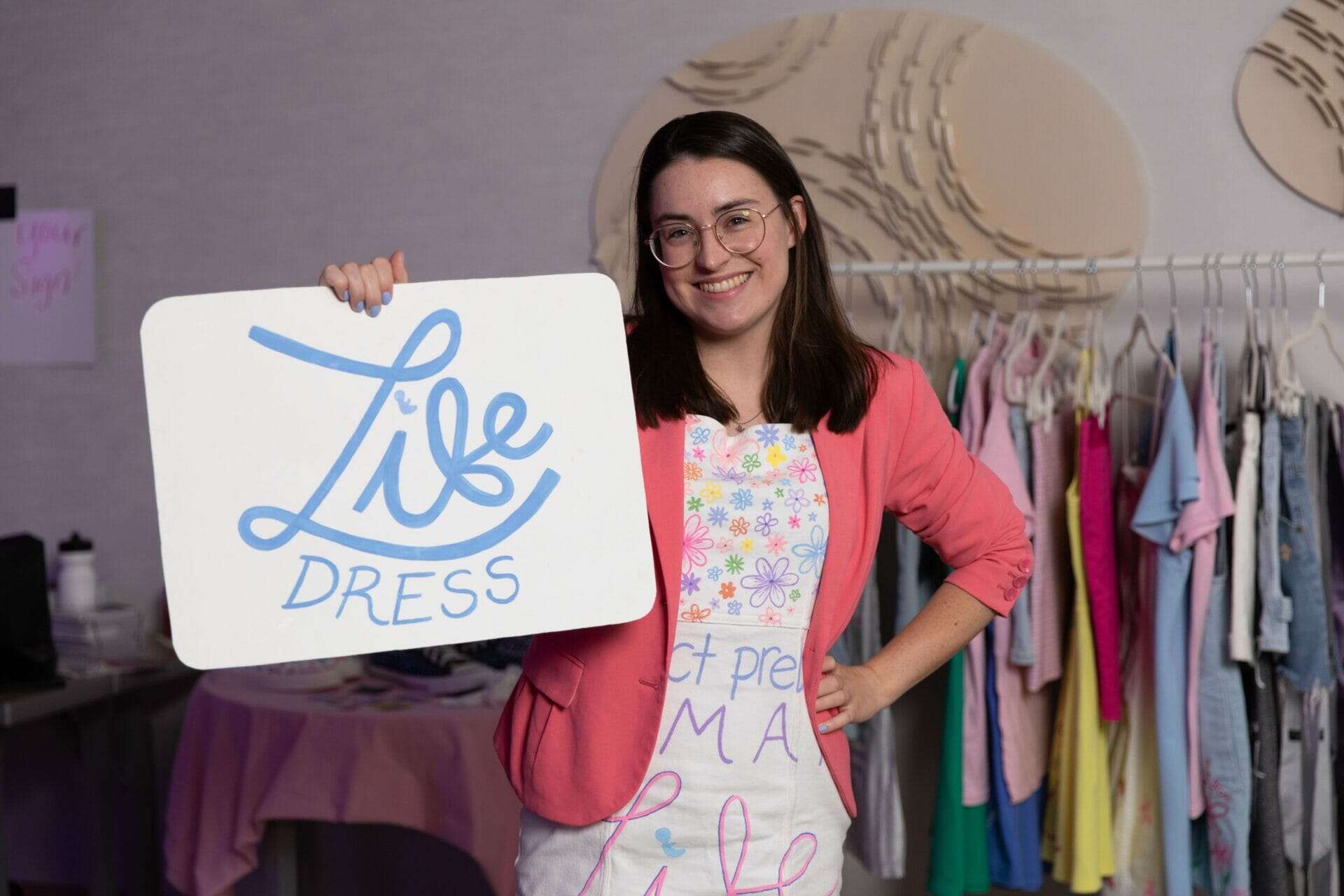 Caroline Wharton - 08 Aug 2023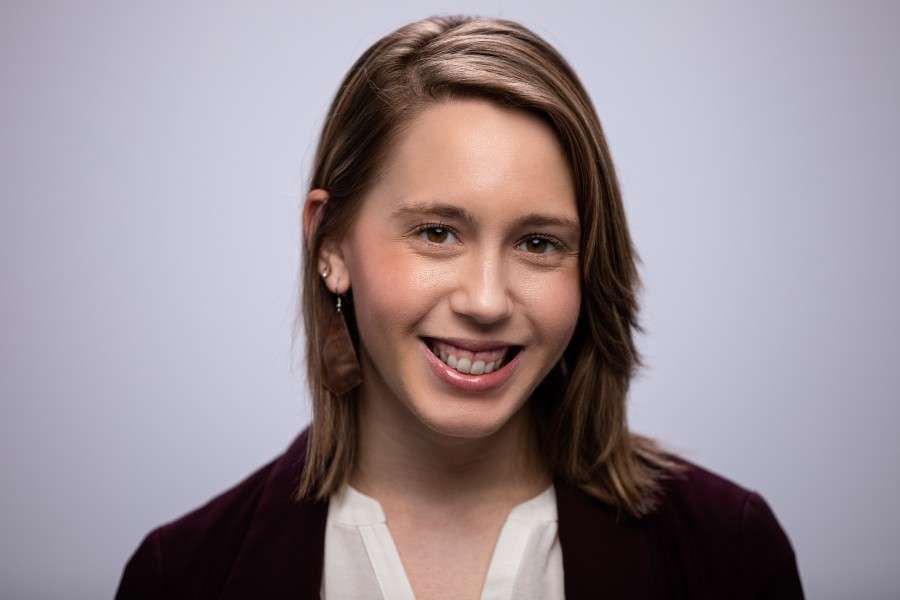 GUEST POST: Students for Life of America's (SFLA) Post-Roe Accelerator Partner Life Dress became an official 501c3 organization in September 2022, spending the 2022 – 2023 academic year growing as a brand and expanding the reach of their apparel as a tool to change hearts and minds in conversation.
This year, Life Dress has reached more than 400,000 people digitally, hosted Creative Activism Workshops in five different countries, and sold more than 100 hand-painted apparel pieces to spark conversations about abortion.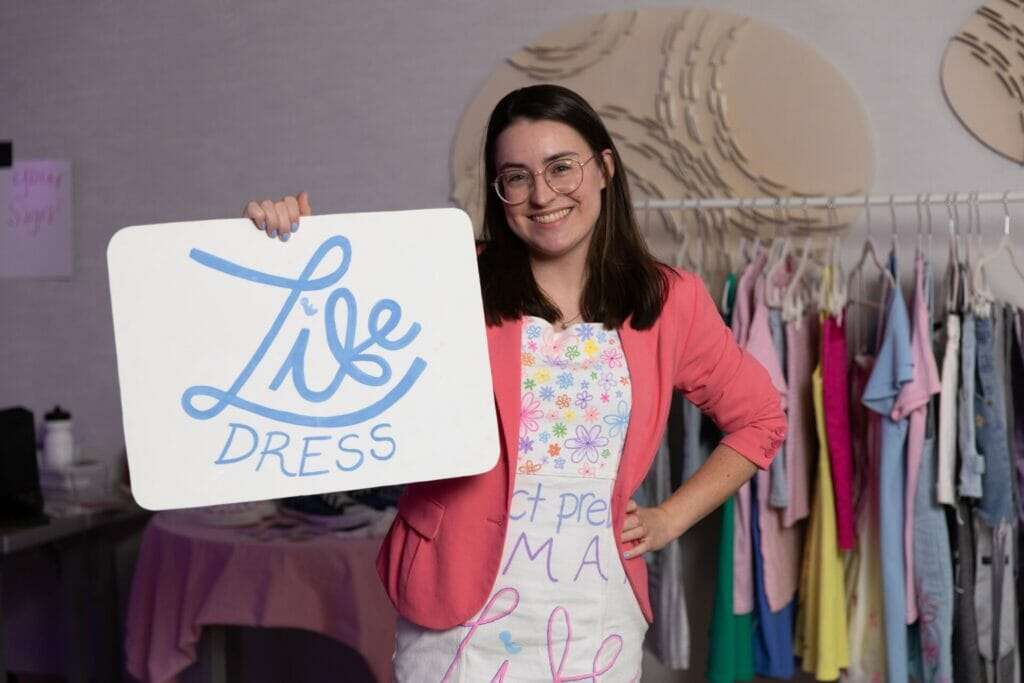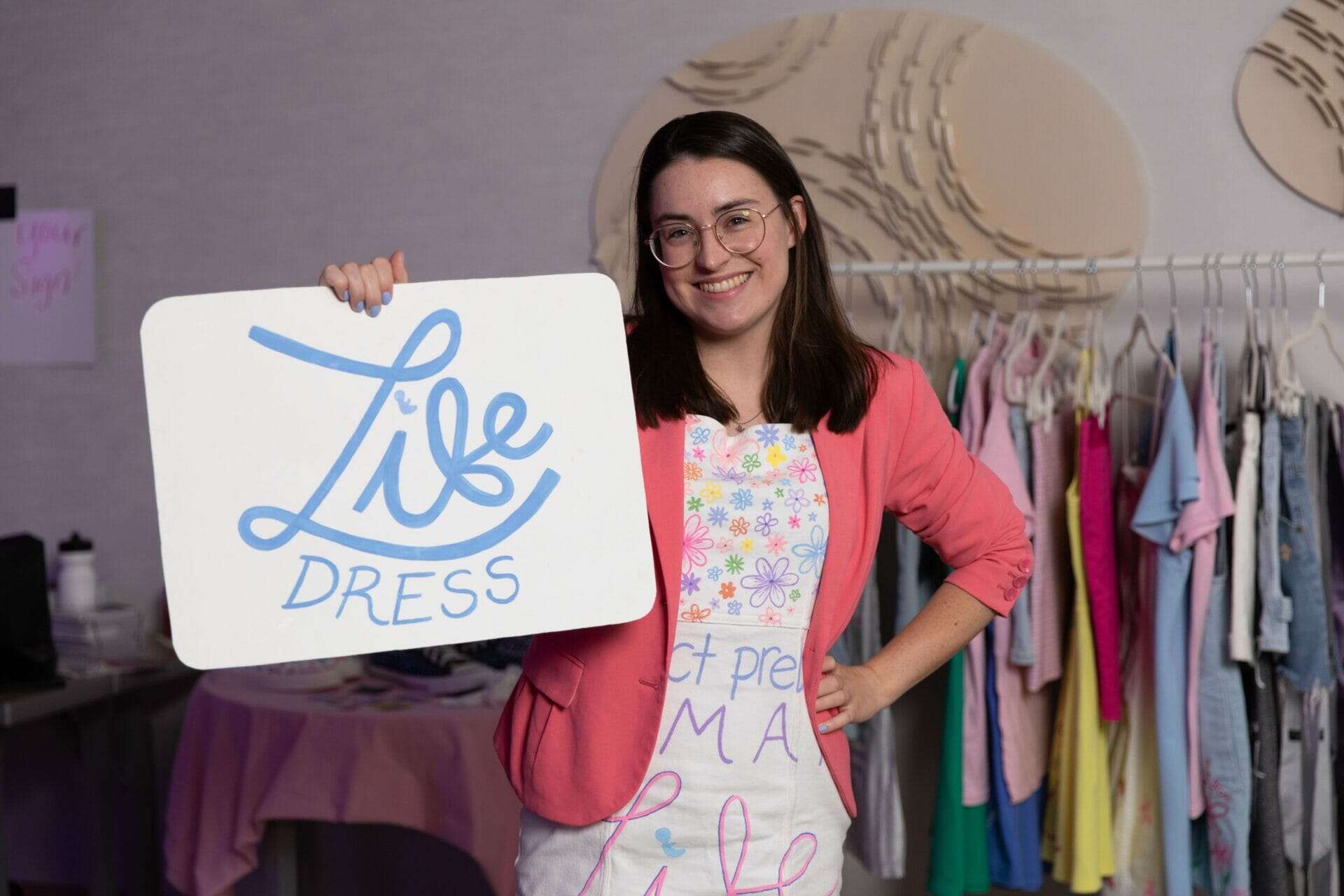 From October of 2022 to April of 2023, Life Dress founder Angelique Clark worked from SFLA's headquarters to continue growing her organization. Angelique was a finalist of the 2021-2022 Post-Roe Accelerator program and received $15,000 from SFLA to accelerate her efforts and fill this need in the pro-life movement. She says, "Every time a Life Dress is worn, it has the potential to spark a mind-moving, heart-changing conversation."
Here are some of Life Dress' biggest successes this year:
Outreach:
Life Dress visited Belize, Argentina, Canada, and Romania with plans to visit Ecuador this fall to bring the Life Dress mission to more pro-life organizations in South America.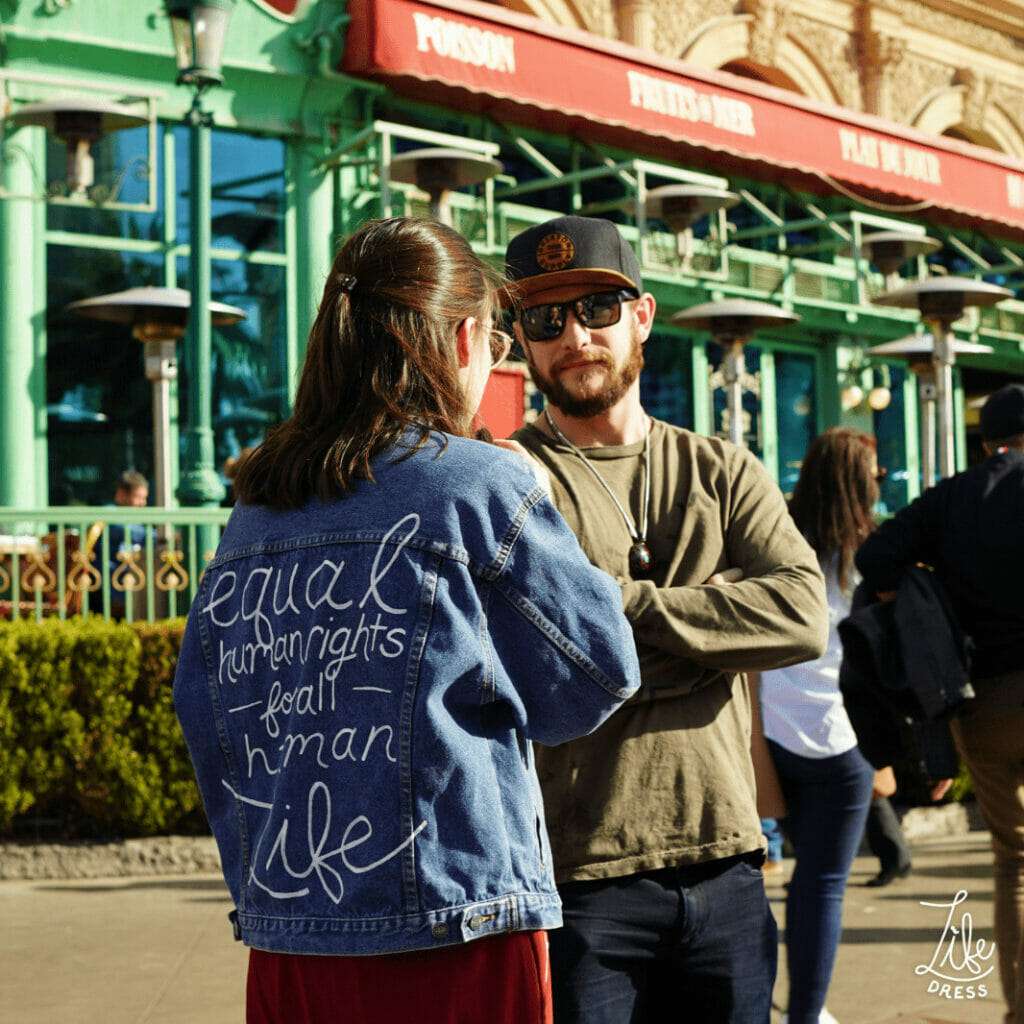 (Click HERE to read more about Clark in another SFLA blog entitled "SFLA Alumni Highlight: Angelique Clark, Life Dress Creator.")  
Life Dress was also invited to represent the United States at the Congress for Life and Family in Córdoba, Argentina! 
Life Dress attended four national conferences, including the Live Action Unite for Life Festival, the National Pro-Life Summit, the National Leaders Collective, and the Roe Canada Youth Summit to share apparel, speak, and host workshops to help pro-life activists learn how to spread the pro-life message through conversations.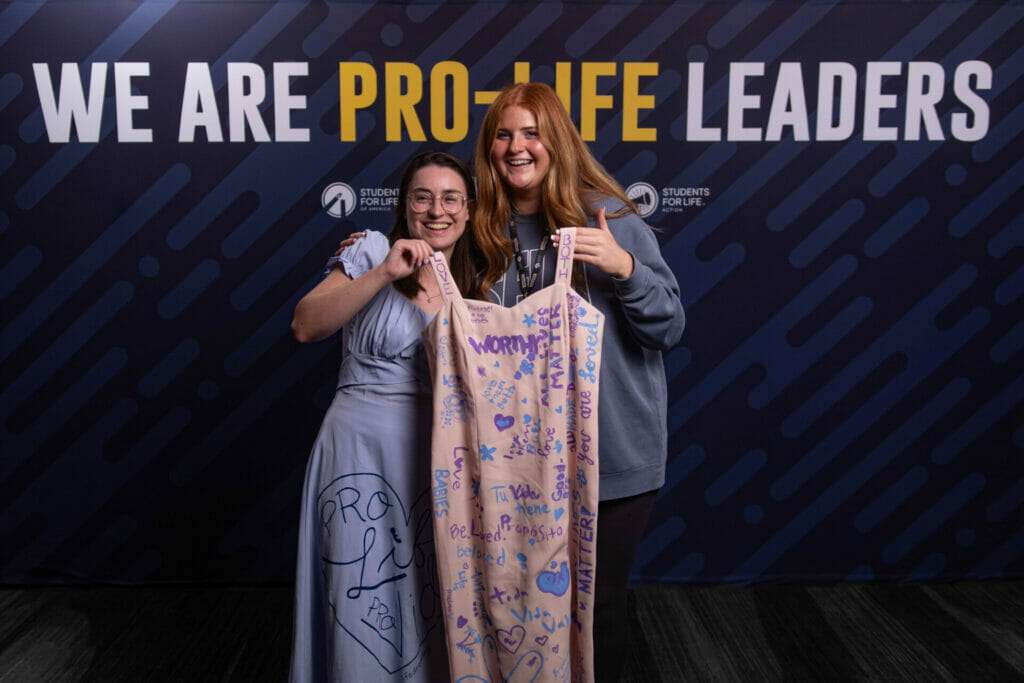 Apparel Growth:
After three years of requests for printed Life Dress t-shirts, Life Dress released its first ever printed t-shirt line featuring two shirt designs: a black shirt that reads, "Abortion is the greatest human rights injustice of our time" and a white shirt with wildflowers that reads, "Let all life, born and preborn, live and grow." Both designs are hand-drawn and have hand-painted Life Dress labels on the interior! These shirts are a perfect way to go out into the world and start mind-changing conversations.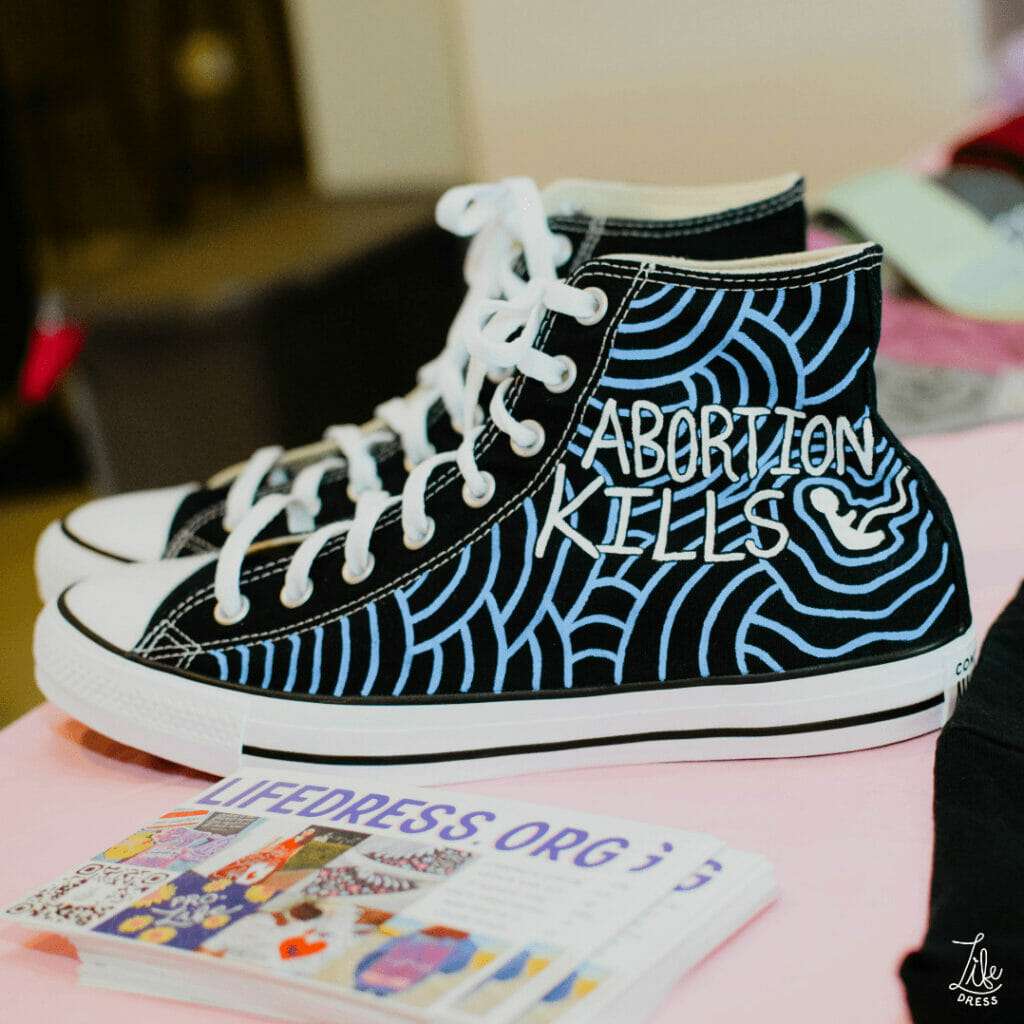 Life Dress also launched the Life Dress Brand Activist program this year to equip activists to represent Life Dress' mission of starting conversations through apparel. This program currently has more than 40 top activists representing the mission of Life Dress with what they wear, post, and share.
You can stay updated on social media @lifedressorg, and support the mission by contributing HERE. 
READ NEXT: Focus on the Family President & Former Pussycat Dolls Singer Join Ministry Leaders for this year's "Standing With Her Sunday" National Event