From the SFLA Blog
SFLA Alumni Highlight: Julie Kilmer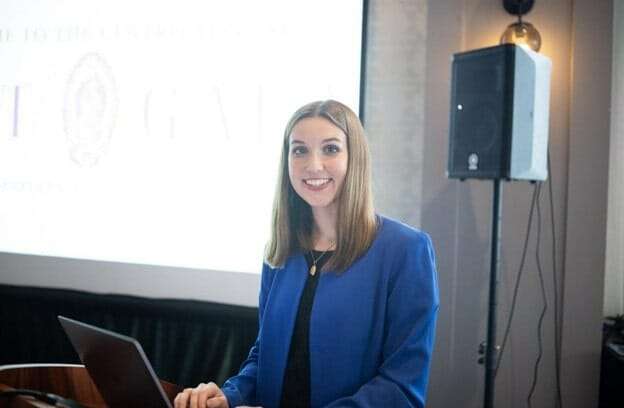 Caroline Wharton - 19 Jun 2023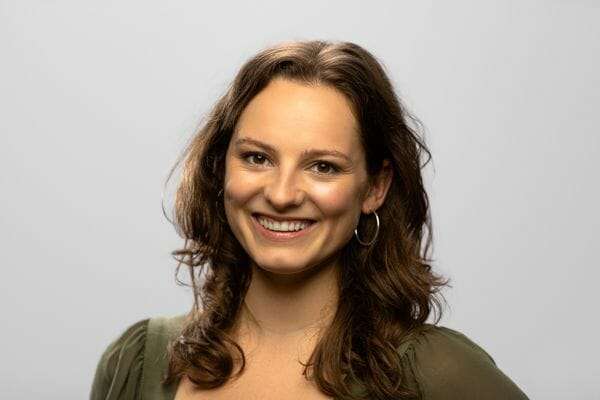 GUEST POST: Julie Kilmer graduated from the University of Scranton in 2023, with a major in Criminal Justice and as a Second Lieutenant in the Army; she now works as the Executive Director at a center designed to support women. This is her story of pro-life student activism with Students for Life of America (SFLA):
Kilmer grew up in Rockville, Maryland with 10 brothers and sisters, and as the daughter of a father who was adopted, she developed a passion to educate others on the value of every human life. While very involved in religious and academic organizations in school, Kilmer's favorite role was serving as president of her SFLA group.
In her journey as a pro-life activist so far, she has engaged in dialogue about abortion, educated fellow students, supported pregnant and parenting mothers, given talks, and continues to work with the Pennsylvania Humans for Life. Additionally, she has attended door knocking trips around the country to persuade people to vote for pro-life politicians with Susan B. Anthony Pro Life America.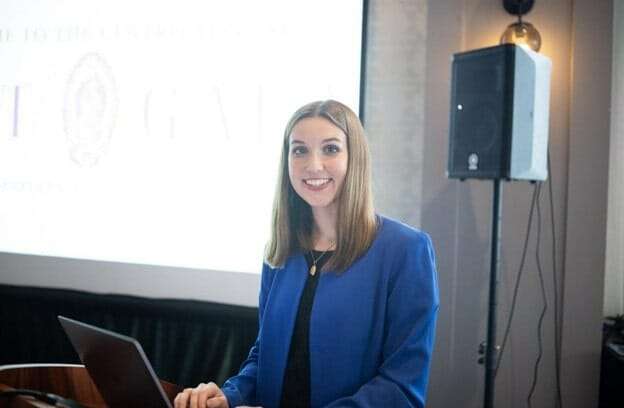 As she worked to advance her pro-life leadership, Kilmer became a member of the Students for Life Christian Leadership Fellowship in 2022. While attending the National Leaders Collective kickoff weekend, she had the privilege of celebrating the reversal of Roe v. Wade outside the Supreme Court. This monumental event helped further motivate Kilmer to spread the pro-life message in her community. That day, she realized that fighting for the preborn and pregnant mothers was not only a fight she wanted to take part in, but that pro-life work was her calling.
Working with SFLA and engaging with so many classmates that did not share her pro-life convictions provided Kilmer with key insight into what it really means to support the pro-life cause. She experienced very difficult weeks where she had to deal with a lot of hate and negativity from pro-abortion students. However, those times made her realize that being a pro-life activist is also about ministering to those who support abortion and desiring their minds to be changed.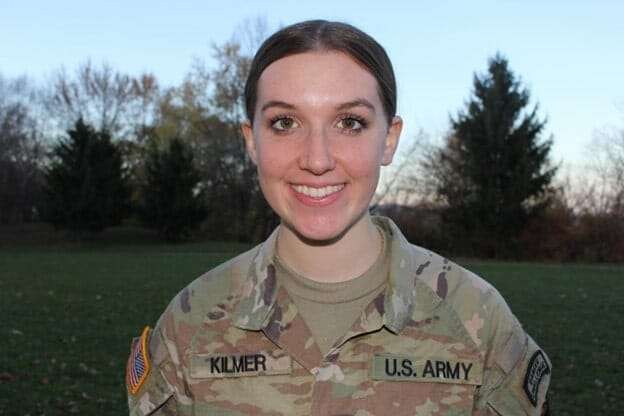 While Julie serves in the Army reserves as a Military Police Officer, she will continue her work with the pro-life movement as the Executive Director of Centro Tepeyac Women's Center to focus on supporting women with an abundance of good. Centro Tepeyac is a non-profit organization, located in Silver Spring, Maryland, that offers assistance and practical support for women facing unplanned pregnancies or post-abortive stress. Initially founded to serve primarily Hispanic women, it now serves patients from all backgrounds. There is a well-known quote that states, "It takes a village to raise a child." Kilmer hopes Centro Tepeyac can be that village.
She feels blessed to be able to use the gifts that God has given her to serve the needs of mothers and children. She is excited to try to expand to help more women, especially outside of the immediate Silver Spring area. She would also love to be able to offer more in-house services, rather than referrals. Most of all, she wants to get the word out to more people about the incredible work that they do and hopefully expand their network of support.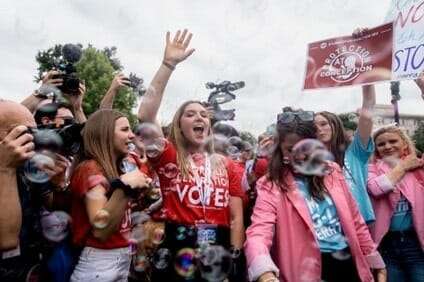 As she gets started on this new chapter, Kilmer feels the support from the board, her parents, and the saints, who she knows will accompany her in this task. Reflecting on her past and looking forward to her future endeavors, Kilmer says, "St. Josemaría Escrivá has been particularly instrumental for me, especially in helping me to see that all the tasks in daily life are sacred and have meaning. I know that the daily work of the pregnancy resource center may be mundane sometimes, but it still has value to God and can be done with joy."
The Students for Life Alumni Association exists to serve pro-life young professionals by uniting them with individuals who share their values and equipping them to continue their work in the movement. The SFLA Alumni Association offers exclusive invites to alumni-only networking events, local and national activism, insight into national pro-life news, and access to career opportunities in the pro-life movement.
Click HERE to share your own alumni story and for a chance to be featured on our blog!
READ NEXT: A Masterpiece: How the SFLA Hildegard Fellowship Combined My Passion for the Pro-Life Movement & Art