From the SFLA Blog
Meet the North Carolina Pro-Life Force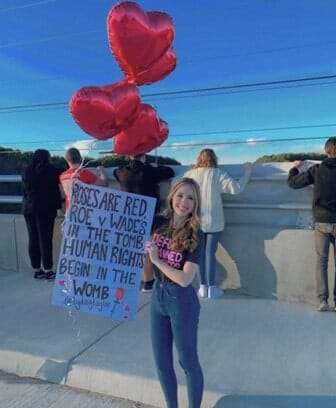 Caroline Wharton - 04 Jun 2023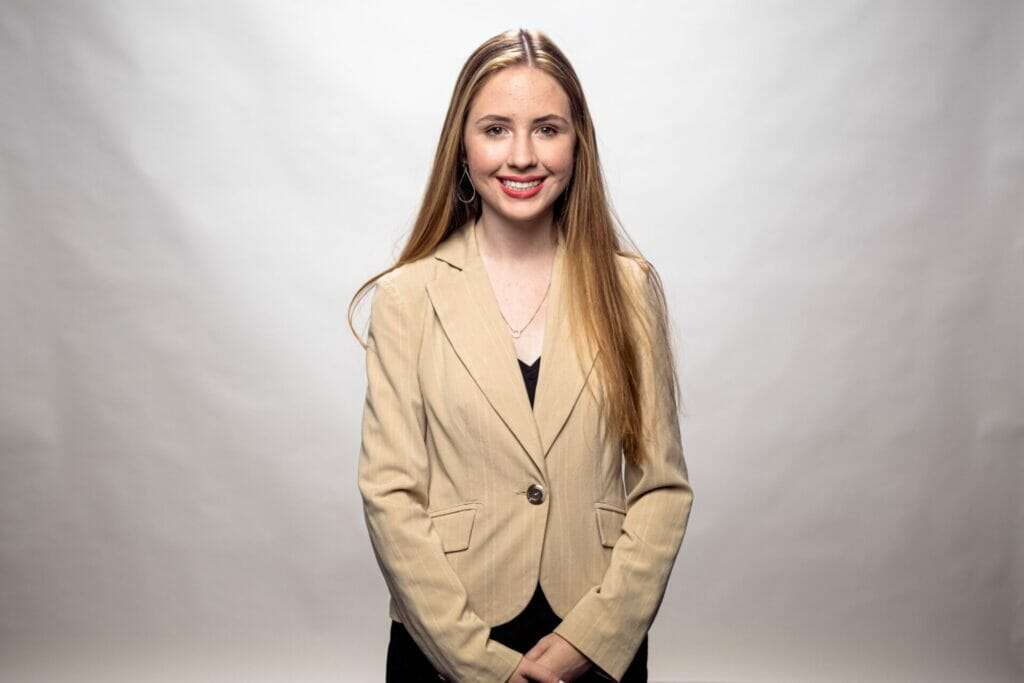 GUEST POST: Three years ago, if you had told me I'd be leading pro-life chants on a megaphone every month, speaking at schools across the state on abortion, being known as "that pro-life girl," and being mentored by the President of Students for Life of America (SFLA) Kristan Hawkins, I'd say you were crazy. But now, as a two-time SFLA fellowship graduate, I am stepping forward with confidence and dedicated to spending my life fighting abortion.
As a student at Campbell University studying business management and political science, I applied to the SFLA Christian Leadership Fellowship in 2021 as a brand-new pro-life activist.
Throughout that fellowship, I was encouraged to step up as a leader despite all the threats and backlash I experienced. By the end of the year, I had changed more than 50 minds on abortion, led pro-life protests throughout the state, and helped to pass the first pro-life resolution my university had ever seen.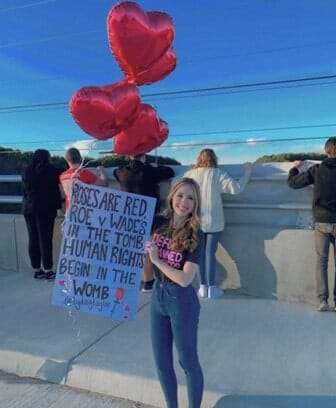 I applied next to be a SFLA William Wilberforce Fellow, and that summer, I witnessed the historic reversal of Roe v. Wade. While I was overjoyed, I knew it would mean my pro-abortion state of North Carolina would become an abortion hub, and I would have to fight harder than ever to make it pro-life. With Hawkins as my mentor, she encouraged me to create a team of North Carolina pro-life activists that could concentrate on countering pro-abortion activity and promoting a pro-life culture in our state. That's why I created the North Carolina Pro-life Force, a collection of teams from across the major cities in our state that are trained to effectively fight abortion.
At our first event, we counter-protested the Women's March in Raleigh. While the abortion lobby started off by yelling at us and being unreceptive, we were eventually able to talk to them and share the truth about abortion. Many of the people there stated that they had no idea how extreme the abortion industry was, and they changed their minds. Others had no idea what an preborn child even looked like until we showed them for the first time.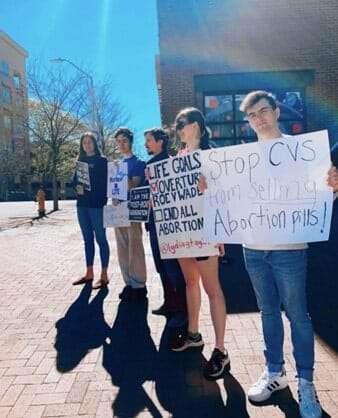 By the end of the event, I was able to convince them to collaborate with us and hold a diaper drive for a local pregnancy center. While the event was one of the most successful ones we've had, I was immediately faced with extreme backlash. Just hours after the event, I was assaulted in a Raleigh bathroom by an unidentified abortion supporter who slammed me against the wall and then ran away after calling me a "pro-life b*tch." Despite being shaken up, I was undeterred in my fight to make North Carolina pro-life.
Since then, we've held overpass protests (holding huge pro-life signs on bridges to let all traffic see our message), demonstrations, protests at CVS, and got more than 130 North Carolina students to come see Hawkins speak at Campbell University. We've reached thousands of North Carolinians through the NC Pro-Life Force, and just recently, a bill was filed to limit abortion even further in North Carolina.
I can honestly say being a SFLA Fellow has empowered me to be the pro-life leader I am today. The threats, assault, and backlash mean nothing when I have the Pro-Life Generation supporting me. I am excited to continue leading the North Carolina Pro-Life Force and look forward to the day when abortion is unattainable and unthinkable in my state.
READ NEXT: Buying Sketchy Abortion Pills Online? There's a Chance They're Laced with Fentanyl