From the SFLA Blog
Pro-Life Student at Christian University Sent Death Threats & Harassing Messages After Standing for Life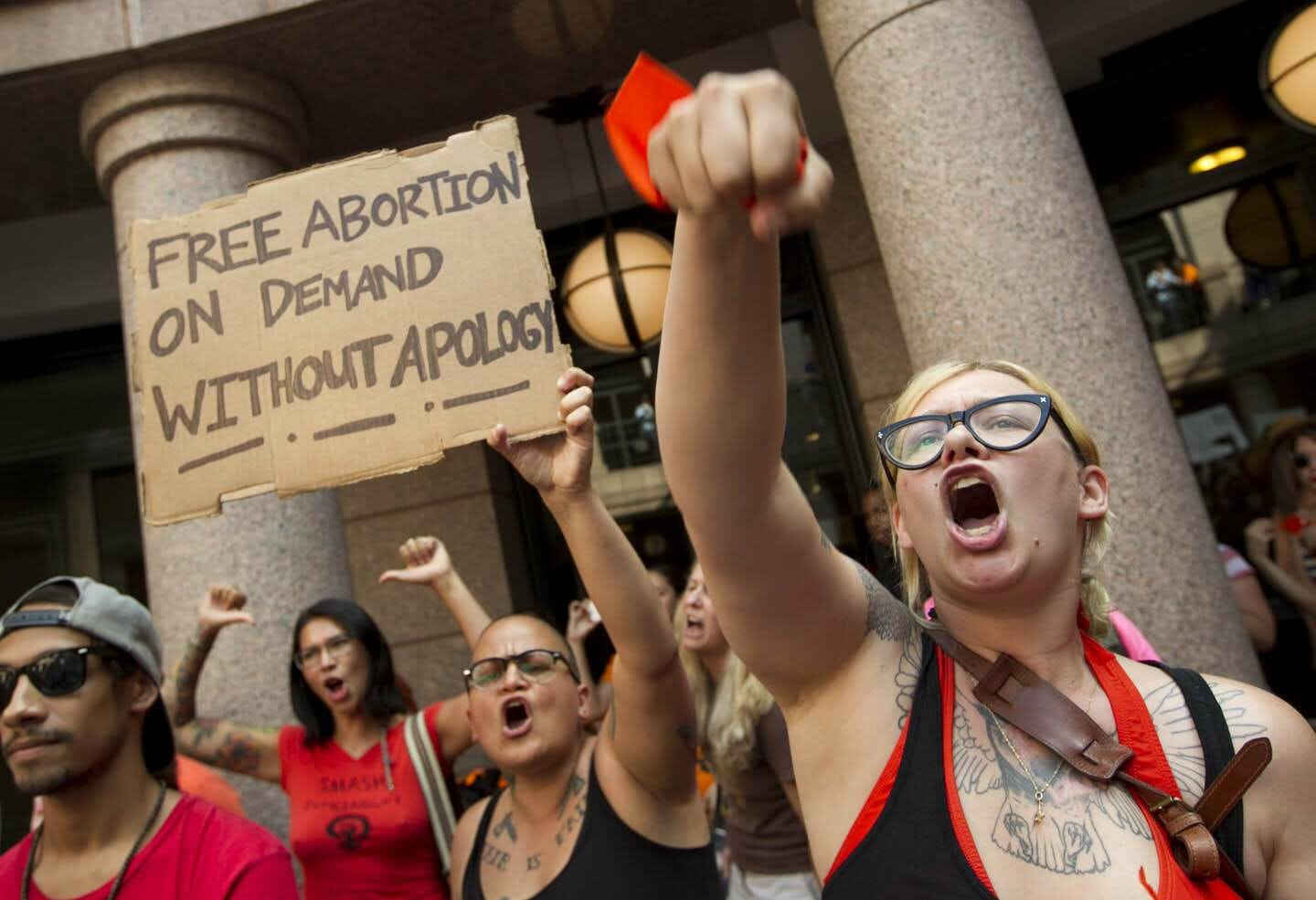 Caroline Wharton - 18 Oct 2022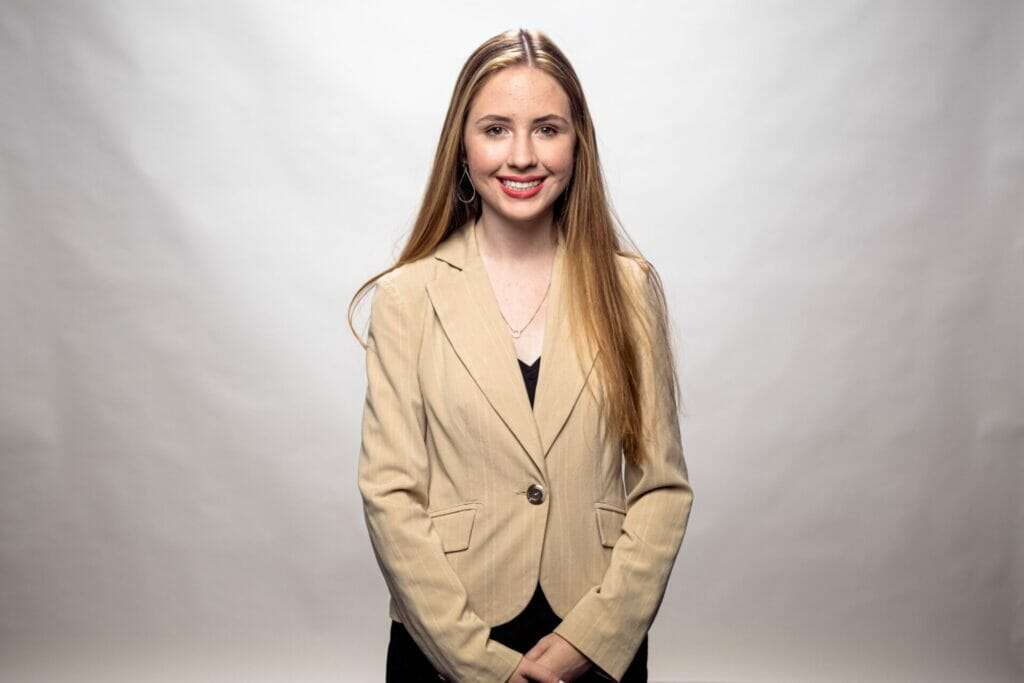 GUEST POST: As a sophomore at Campbell University, my pro-life advocacy hasn't always been easy. Despite being a Wilberforce Fellow for Students for Life of America (SFLA) and attending a Christian college I was excited about, my pro-life work hasn't been as widely accepted as I thought it might be.
In 2021, SFLA launched the Christian Schools Project. The project was an extensive research deep-dive into 784 Christian (Protestant and Catholic) colleges and universities in the U.S. to learn about their connections with the Planned Parenthood abortion behemoth.
While the Christian Schools Project found no ties with Planned Parenthood at Campbell, the university also does not promote nonviolent abortion alternatives (such as local pregnancy resource centers) on their website, and the culture of my classmates has been very aggressive and anti-life.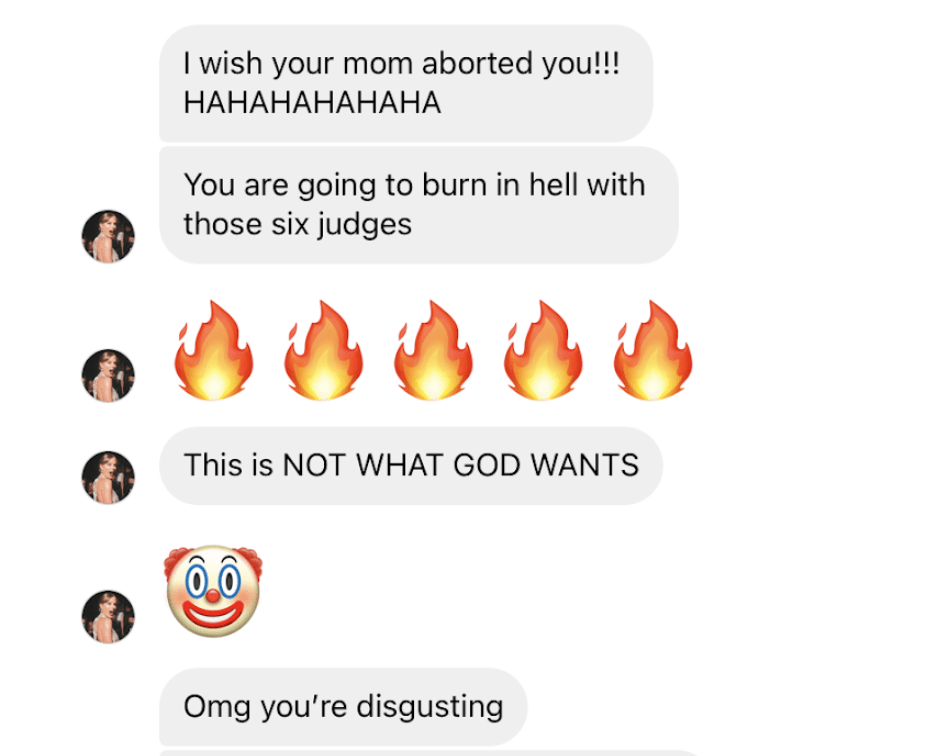 Just a few weeks into the fall semester, I ran for freshman Vice President for the Student Government Association and won. Through this, I quickly became known as not just the vice president, but primarily, the "pro-life girl."
While I love having this title, I immediately realized the road ahead would not be as easy as I expected. Every time I would table for SFLA on campus, people would film me, follow me, and harass me. Being "the pro-life girl" sometimes felt like a curse.
However, I knew I needed to fight for life even harder at Campbell. Fellow group members of my small but gritty SFLA group brought it to my attention that there were no available pregnancy resources on campus. I decided I was going to change that. As SGA Vice President, I began creating a pro-life pregnancy resource resolution. I expected everyone, even abortion supporters, to stand with this resolution that provided help for pregnant students.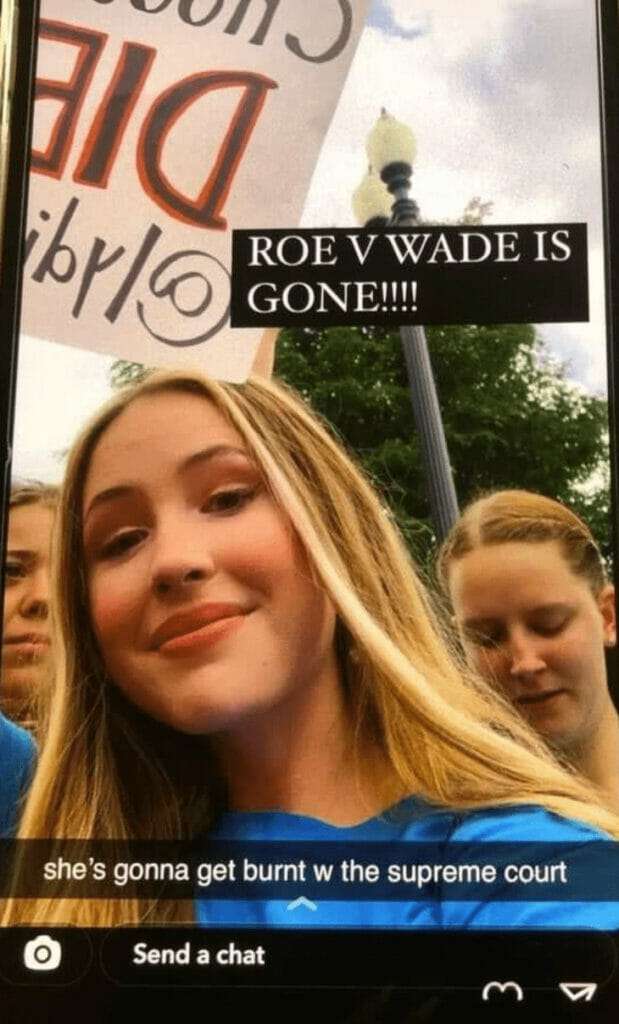 I was wrong. My resolution was vetoed, and I had to meet with higher up officials because I was apparently "pushing my pro-life beliefs" on others. I was told that I "can't pretend Christianity is pro-life." I felt defeated, and the messages I received from students on campus weren't inspiring.
At the time, I was a Christian Leadership Fellow for SFLA, and everyone encouraged me to keep fighting. After Christmas break, I wrote up the same resolution and insisted upon it passing. By some miracle, it made it to our student Congress where the final vote would take place. However, I knew it would be nearly impossible to persuade them to pass it.
The night before Congress, I was walking back to my dorm room alone when I was approached by a girl I didn't know. She asked if I was the pro-life girl, and I nervously told her I was. I was expecting to get harassed like normal, but instead, she told me that she was a pregnant student seeking an abortion but wanted to ask me for help. With my heart beating out of my chest, I gave her all the resources I could and told her I was there to support her. She thanked me and said she would reach out to SFLA's initiative Standing With You for help. As she left, I asked if I could share her story before Congress anonymously the next day. She agreed.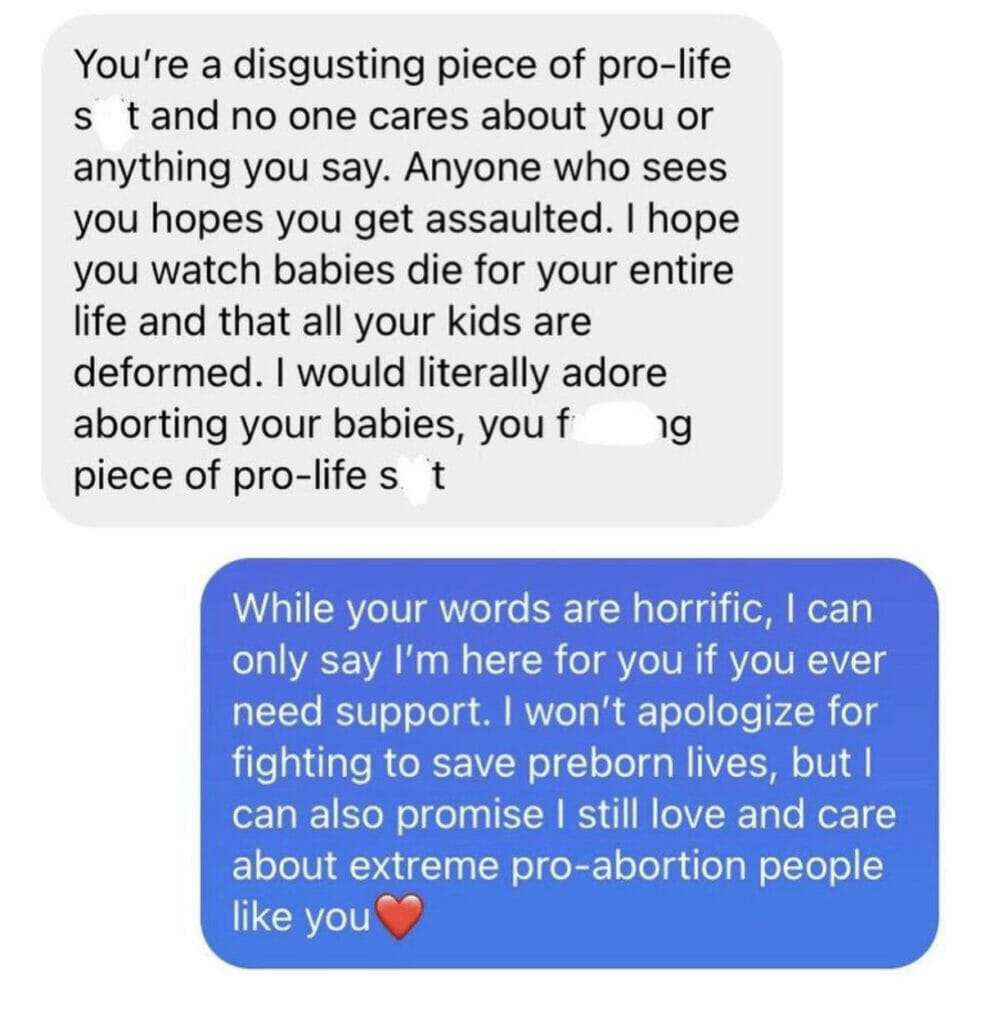 The next evening, I presented my resolution before Congress, and I told them that if they vetoed it again, they would be neglecting pregnant students like the one I had just spoken to. Because of that story, not a single Congress member argued against my resolution, and it became the first pro-life pregnancy resource resolution ever passed at Campbell University.
But the fight against abortion only got harder. I got more attention and received even more threats. On our college's anonymous social media app Yik Yak, people would post my location anytime I went somewhere. People would even slide death threats under my door. Anytime I tabled, I had to bring at least one other person with me for security. My expectations for my Christian college experience had been utterly demolished. But in the midst of it all, I saw victory. I founded my project, "Change Minds For Life," and I persuaded 50 pro-abortion students on campus to become pro-life.  
As I sit here now writing this, as the new President of Campbell Students for Life, I'd like to tell you it got easier, and that through my work, Campbell is now anti-abortion. Unfortunately, that is far from the truth. I've already faced even more hatred this semester and will likely face even more in the future. But I would like to encourage you to keep fighting for the preborn no matter what you face because despite everything I was up against, at least one child's life was saved because of it.  
READ NEXT: I Was Told to Get Raped at the Women's March; This is My Response