From the SFLA Blog
"Jesus Loves Abortion" Says Georgetown University Students in Protest to Kristan Hawkins Event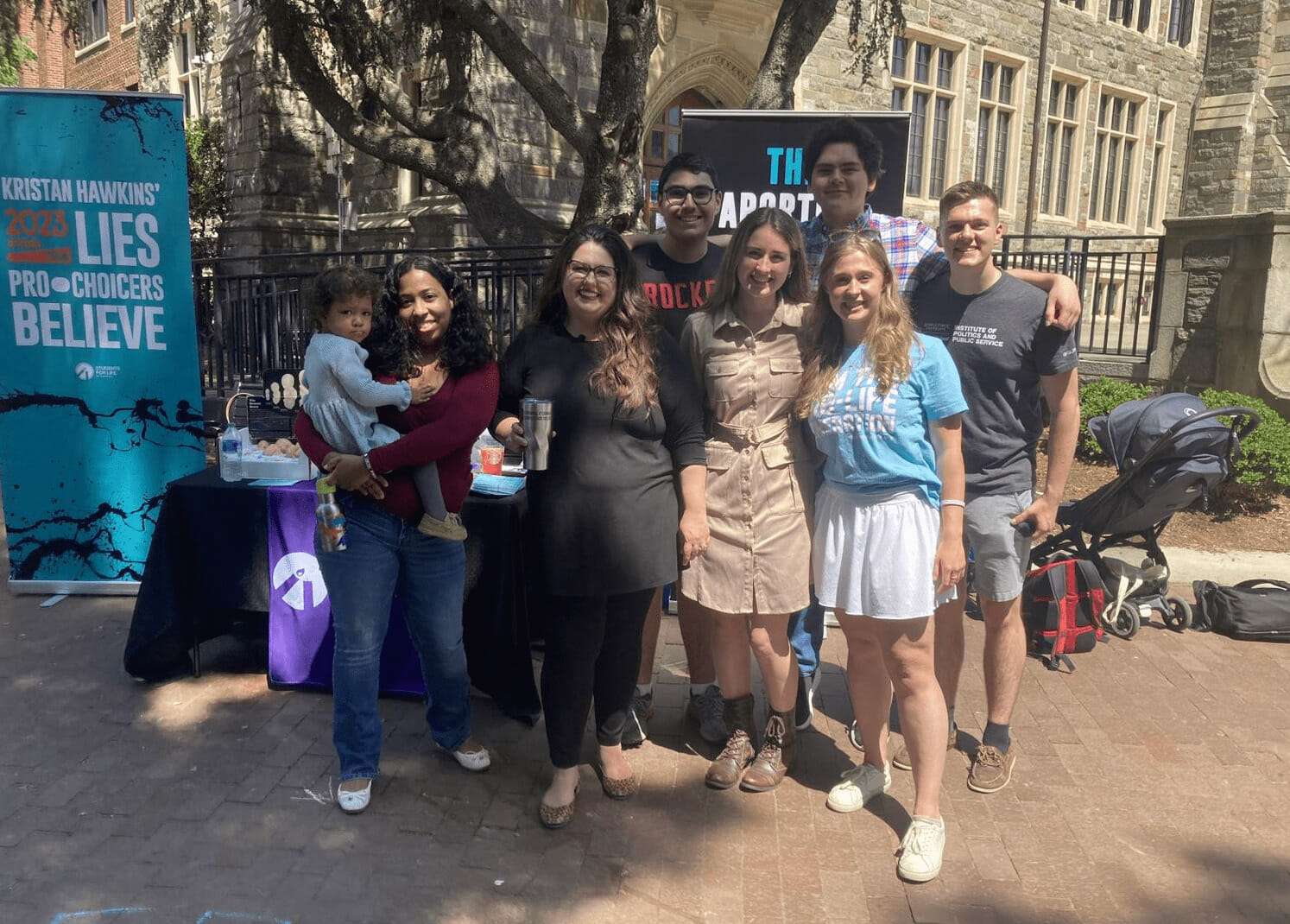 Caroline Wharton - 25 Apr 2023
Pro-abortion hostility is rampant on college campuses across the country, and even Catholic higher education institutions aren't safe from the intolerant abortion lobby. In fact, some schools historically rooted in Catholicism like Georgetown University seem to abound in it. Students for Life of America (SFLA) President Kristan Hawkins recently visited the campus, and she was met with some strong opposition completely out of alignment with the teachings of the Catholic Church. Here's what happened:
As a part of Hawkins' Spring 2023 tour "Lies Pro-Choicers Believe," she tabled on Georgetown University's campus to dispel common pro-abortion myths. This raised the ire of many pro-abortion students who protested her presence in multiple ways — many of which directly contradicted the Roman Catholic Church's official teachings on abortion.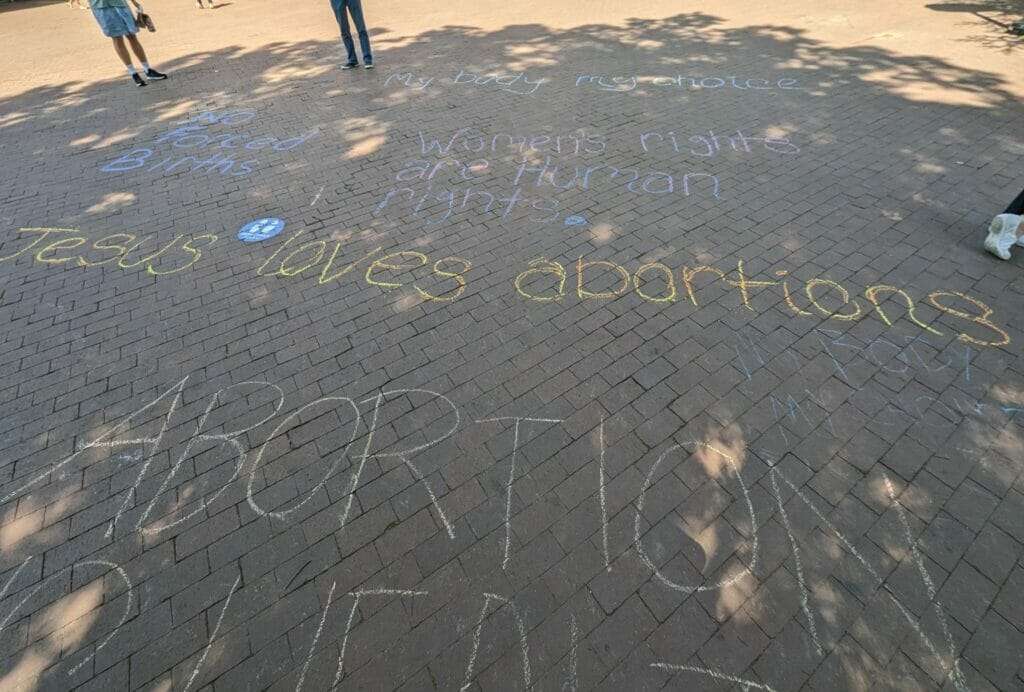 Some students chalked pro-abortion messages near Hawkins' tabling event. One message read, "Jesus loves abortion" (click HERE to read another SFLA blog which makes the case that Jesus doesn't support abortion). The Christian Post also spoke to one pro-abortion student who chalked "Pro-life is a lie you don't care if people die" among other messages in front of the display. She declined speaking with Hawkins initially, but once she did ask a question, she left before Hawkins could even answer her.
Hawkins told the Christian Post, "It's easier to write slogans you hear on TV than have an intellectually honest discussion about the scientific reality of abortion and the development of a fetal human."
Other forms of protest included pro-abortion students loudly playing musical instruments to drown out Hawkins, placing Planned Parenthood yard signs near the pro-life display, and calling Hawkins "a pig" while insulting her appearance in other ways. It says a lot about one's position — their lack of moral, scientific, and philosophic ammunition — when they feel called to stoop to ad hominem attacks. 
When Hawkins began discussing second term-abortion, the crowd of pro-abortion students also began to loudly boo her, prompting Hawkins to say, "I'd boo abortion too."
However, perhaps the weirdest protest was a table mocking the campus pro-life group (called Georgetown Right to Life). The display was set up with a banner that used the group's logo but changed the name to "Right to Feet;" pro-abortion students stuck their feet out from behind the sign in a lame attempt at satire while collecting donations for Planned Parenthood. Click HERE to see photos of the table at The Christian Post.
Unfortunately, hostility to the pro-life movement is a pattern at Georgetown. Earlier this year, pro-abortion students used lewd signage to protest the annual student-run pro-life conference called the Cardinal O'Connor Conference. Making a degrading play on the conference's acronym, some messages read, "I am a COCC block," and "Pro-Life? Suck my COCC." These protestors gathered at the entrance of the conference to force student attendees, visiting members of religious life, and speakers to be subjected to such crude language, as well as drawings of male anatomy.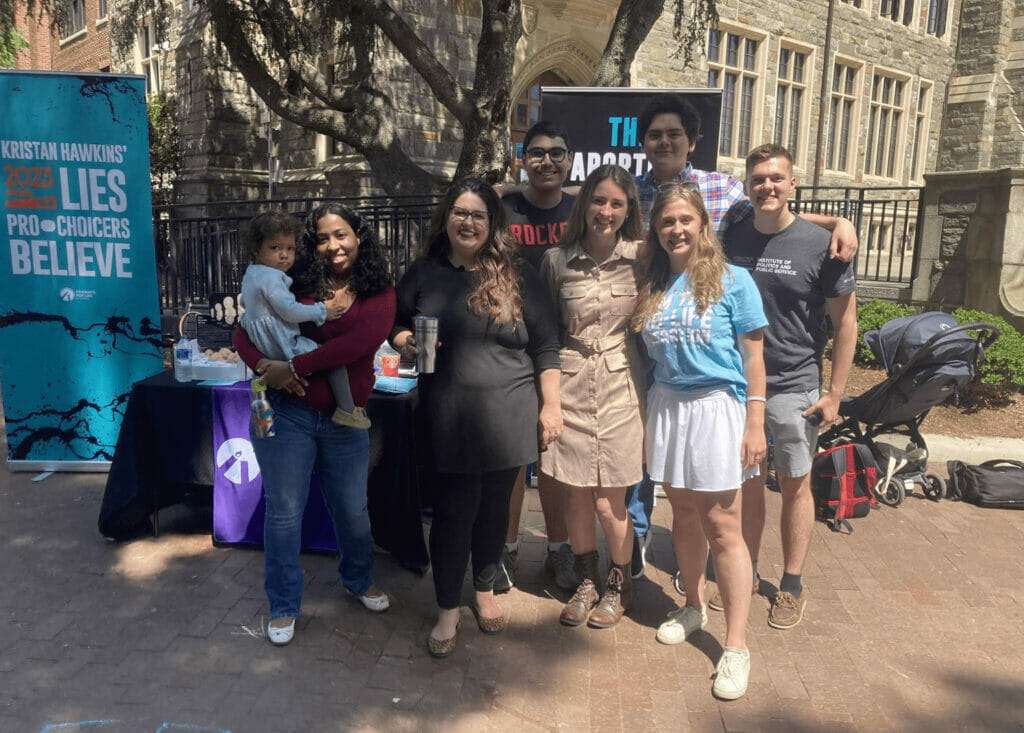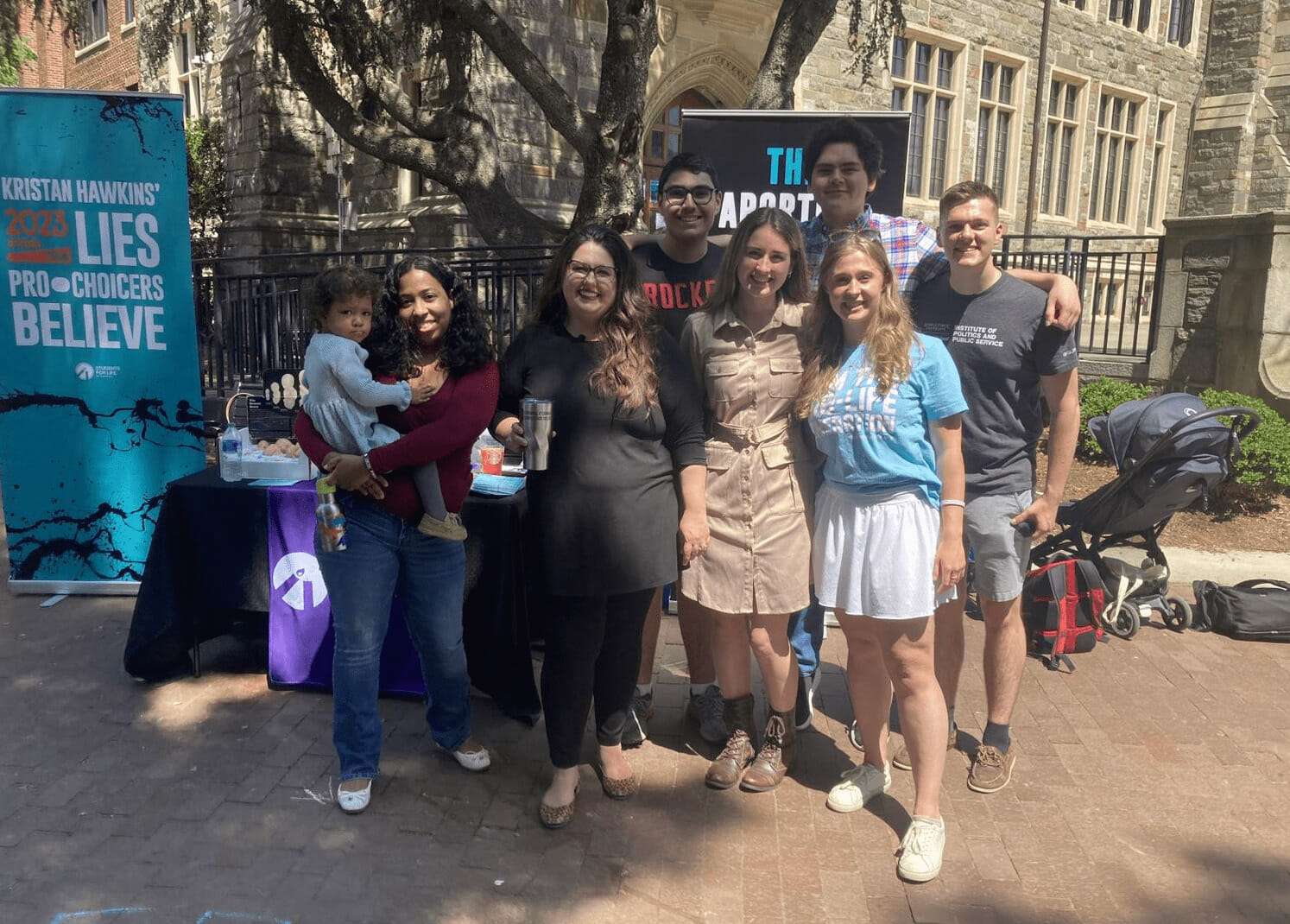 Hawkins relayed her personal disappointment with Georgetown administration allowing pro-abortion students to act in such hostile and disgraceful ways. Campus police were slow to rebuke pro-abortion students disrupting her event by blaring a saxophone; in contrast, Hawkins was reprimanded for "getting too far" from her table.
The Christian Post wrote, "She also highlighted how campus security instructed her to remain behind the table while doing outreach, and they prohibited her from filming anyone while engaging in dialogue. However, the school allowed Hawkins to film herself talking with people.
"The SFLA President stated that Georgetown is a "very liberal, private school." She asserted that part of the school's motivation for not wanting her to film the interactions with students stemmed from concern that the students would misbehave and it would make the campus look bad."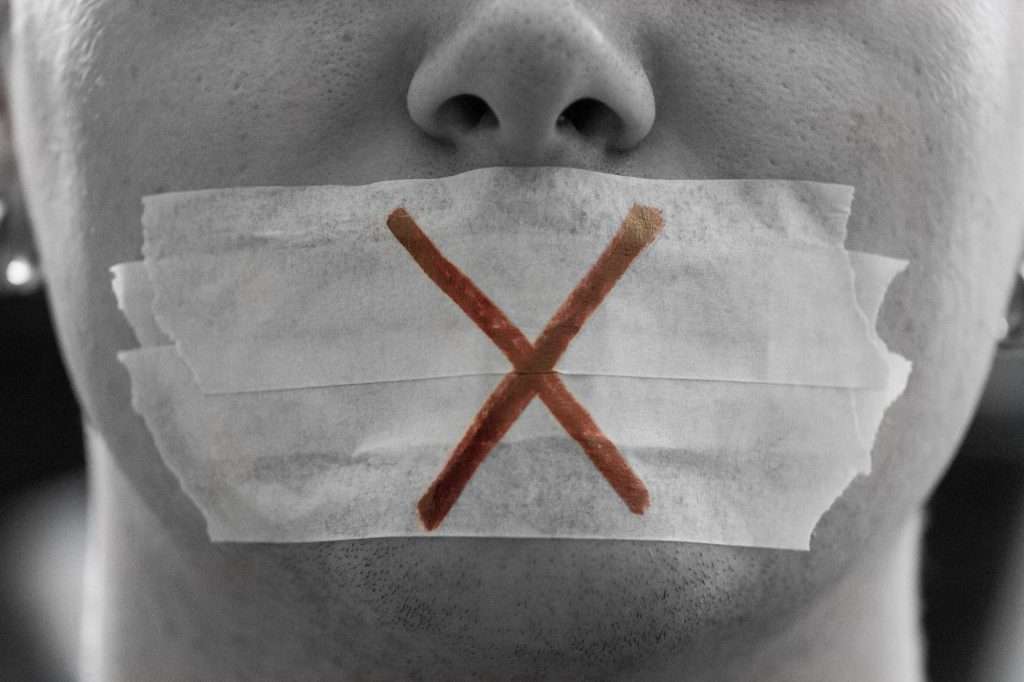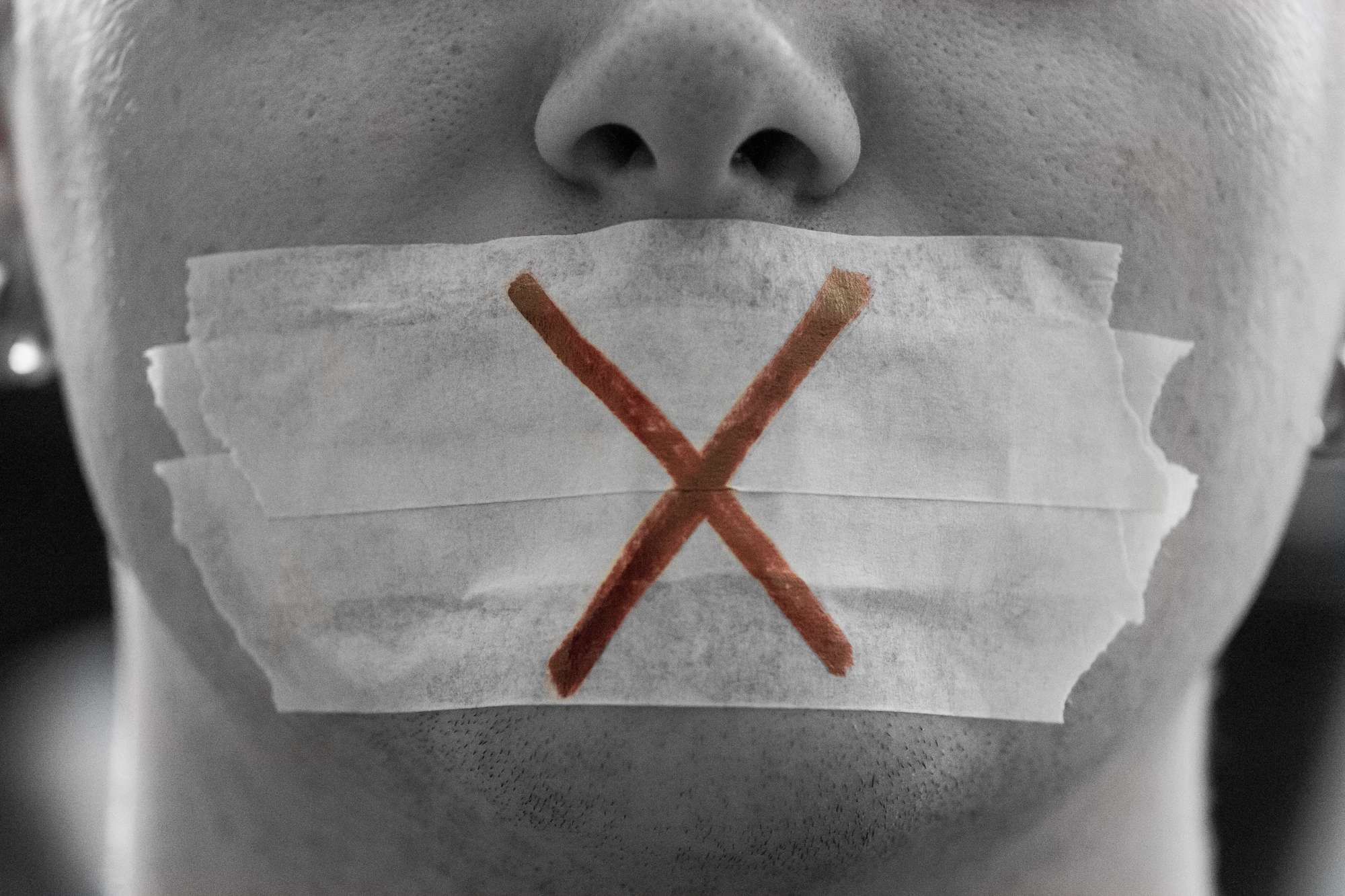 Hawkins also shared that SFLA had to pay for their own security while on campus — a sad indication of First Amendment rights at Georgetown. She said, "You can have free speech, but only if you can afford to pay for it."
A Catholic supporting Catholic teachings at a Catholic school has to pay for security to speak freely — what an upside-down, inside-out situation demonstrating the widespread confusion in which our culture finds itself.
READ NEXT: Did You Know These Four States Are Stockpiling Chemical Abortion Pills?