From the SFLA Blog
Pro-Lifers on Campus Need to Change Professors' Minds, Too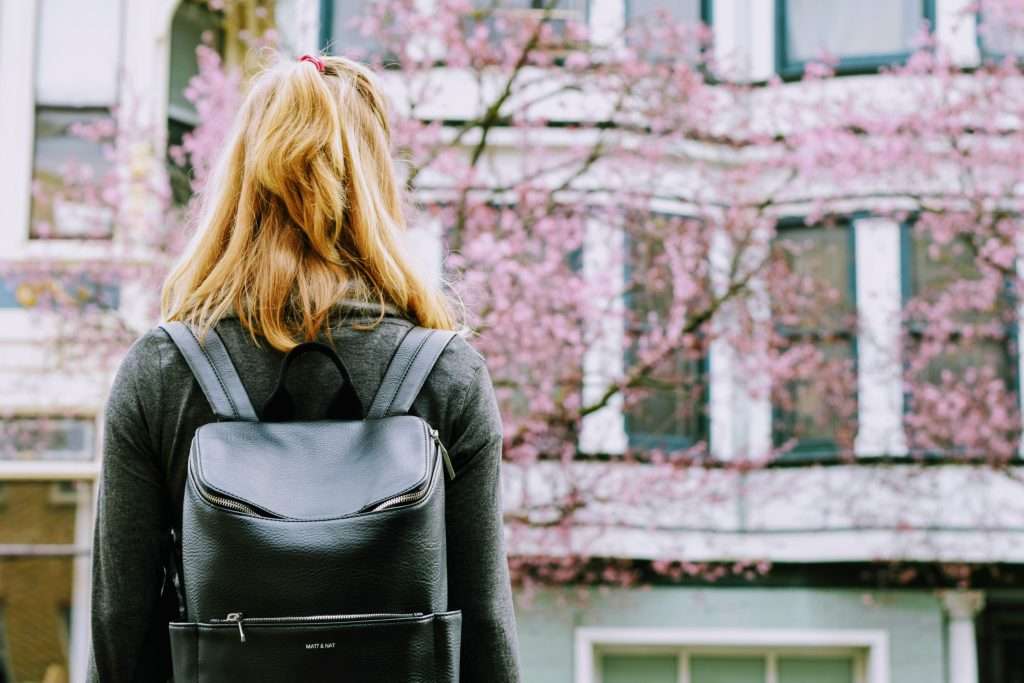 Caroline Wharton - 08 Mar 2023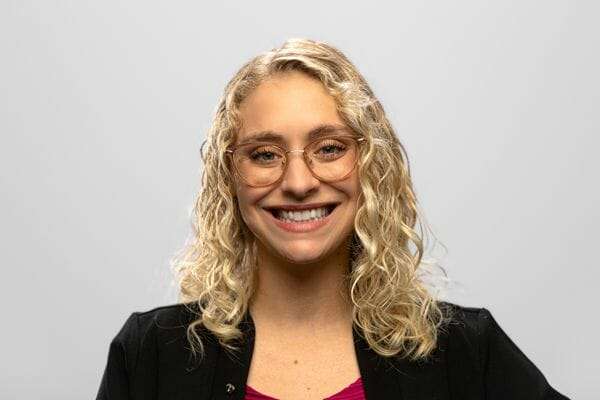 GUEST POST: I recently brought Students for Life of America's (SFLA) 'This is Chemical Abortion' tour display to Miami University of Ohio and countered the "Sex Week" being put on by the Office of Student Wellness. Our SFLA group on campus, the Miami Students for Life, and I were able to have more than 140 conversations while we were there, educating students about the dangers of Chemical Abortion Pills.
Despite all the educational resources, facts, and information provided with the display, some on campus were not so happy about the dialogue that was happening. Three gender studies, family science, and social work instructors actually counter protested our display. One of the professors had walked past the display and began shouting that we should be ashamed of ourselves for "lying to everyone" and that childbirth is more dangerous than Chemical Abortion.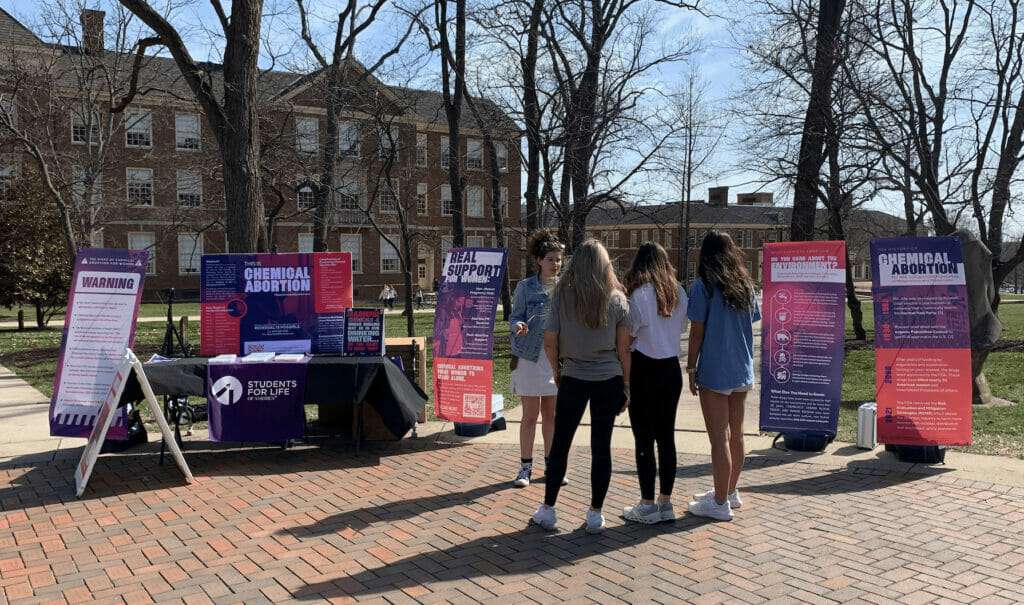 It was ironic that she said we were lying because the fact is she was wrong — as shown by countries like Denmark which have national abortion reporting laws (unlike the United States), abortion is more dangerous than childbirth.
The incorrect professor proceeded to protest us by handing out condoms with the two other professors; that was funny, as well. Apparently, she has not read recent polls which state about 51% of the women getting an abortion were using contraception within the month they ended up pregnant.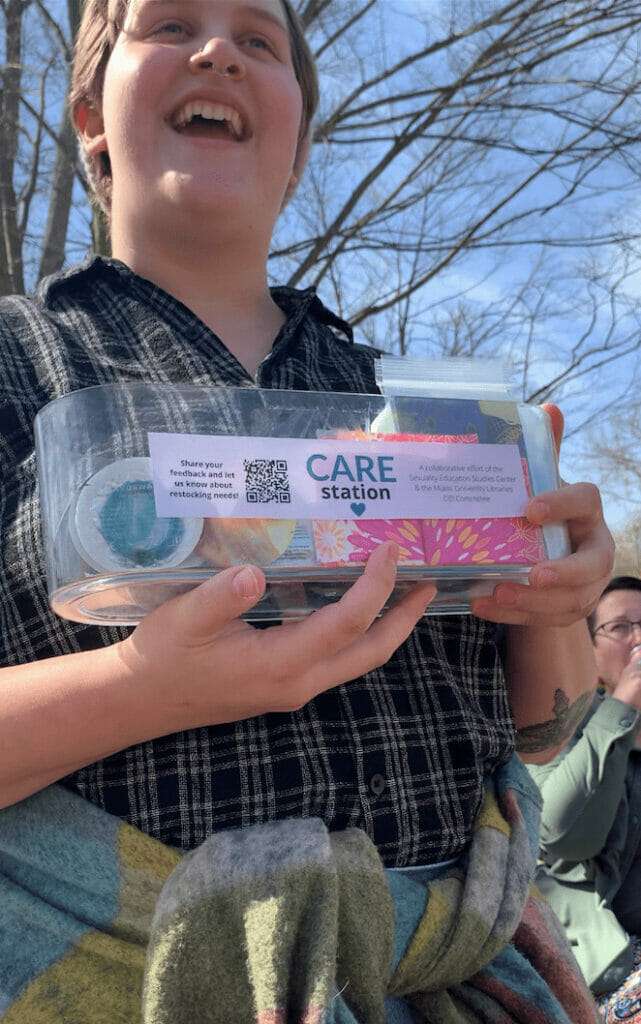 This same professor, Megan Kuyenoll, was featured at the Reproductive Rights Town Hall on campus last semester, where she admitted to helping a student obtain an abortion. At the counter protest, she handed me "scholarly" papers about abortion in the United States, but she refused to look at the sources I tried to show her for the information presented in our tour display. These included studies demonstrating that Chemical Abortion Pills are linked to declining mental health and increased likelihood of abortion-related ER visits. Her sources came from the very biased  Kaiser Family Foundation. 
After a lengthy conversation with one of our SFLA members named Grace, the professors packed up early and left. Grace stated, "These are the people who are teaching my peers. If I can even change one percent of their mind or just show them that the pro-lifers care, that's a win." She's entirely correct.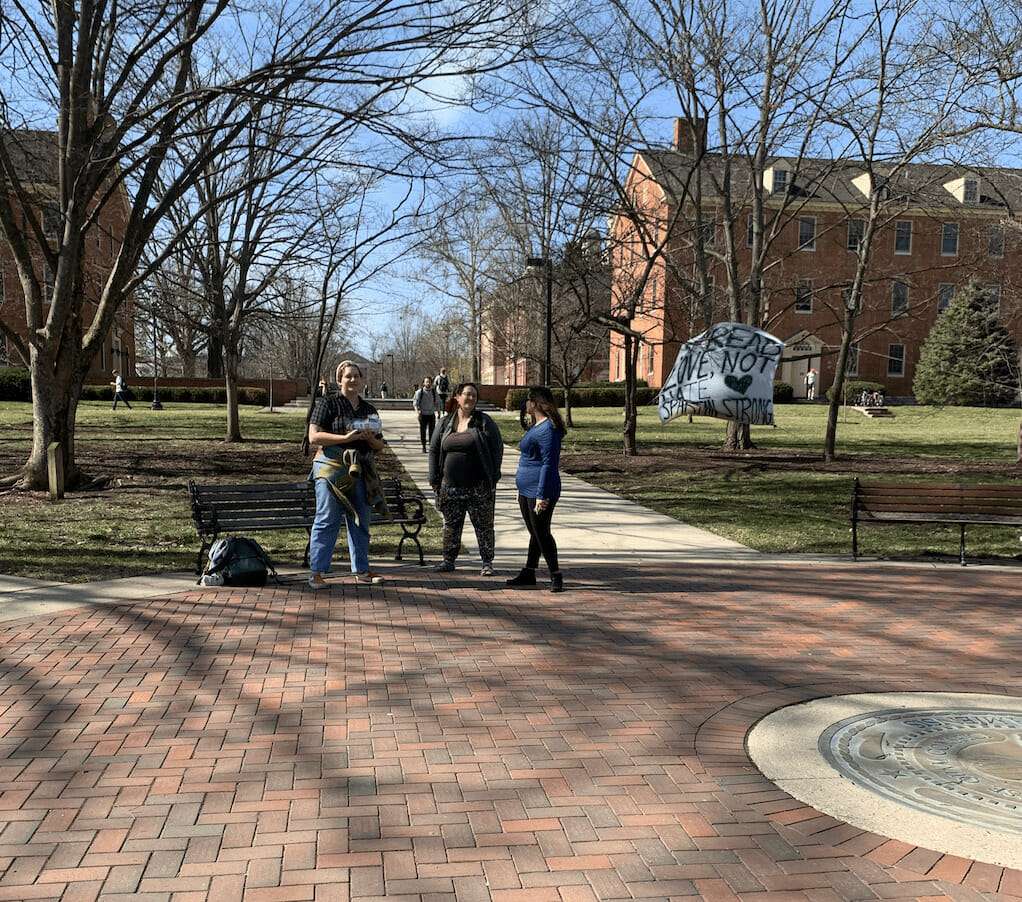 Throughout these conversations, we had more than 50 people sign our petition to protect women, babies, and the environment from Chemical Abortion Pills. We also met and had an extensive conversation with a young man who thought he couldn't have an opinion on abortion because of his sex. After talking with some of the guys in the Miami University Students for Life group, he signed up to join us! 
With Miami University planning to become the first university in Ohio to have Plan B vending machines on campus, it is increasingly crucial and vital that we have a strong pro-life presence to share the truth about abortion and provide life-affirming resources. These students will not back down even when instructors attack them.  
READ NEXT: Kristan Hawkins & Ron DeSantis Agree That We Need to Stand Up to Agenda-Pushing Companies