From the SFLA Blog
This is Why the 2023 National Pro-Life Summit Straw Poll is Receiving Nationwide Attention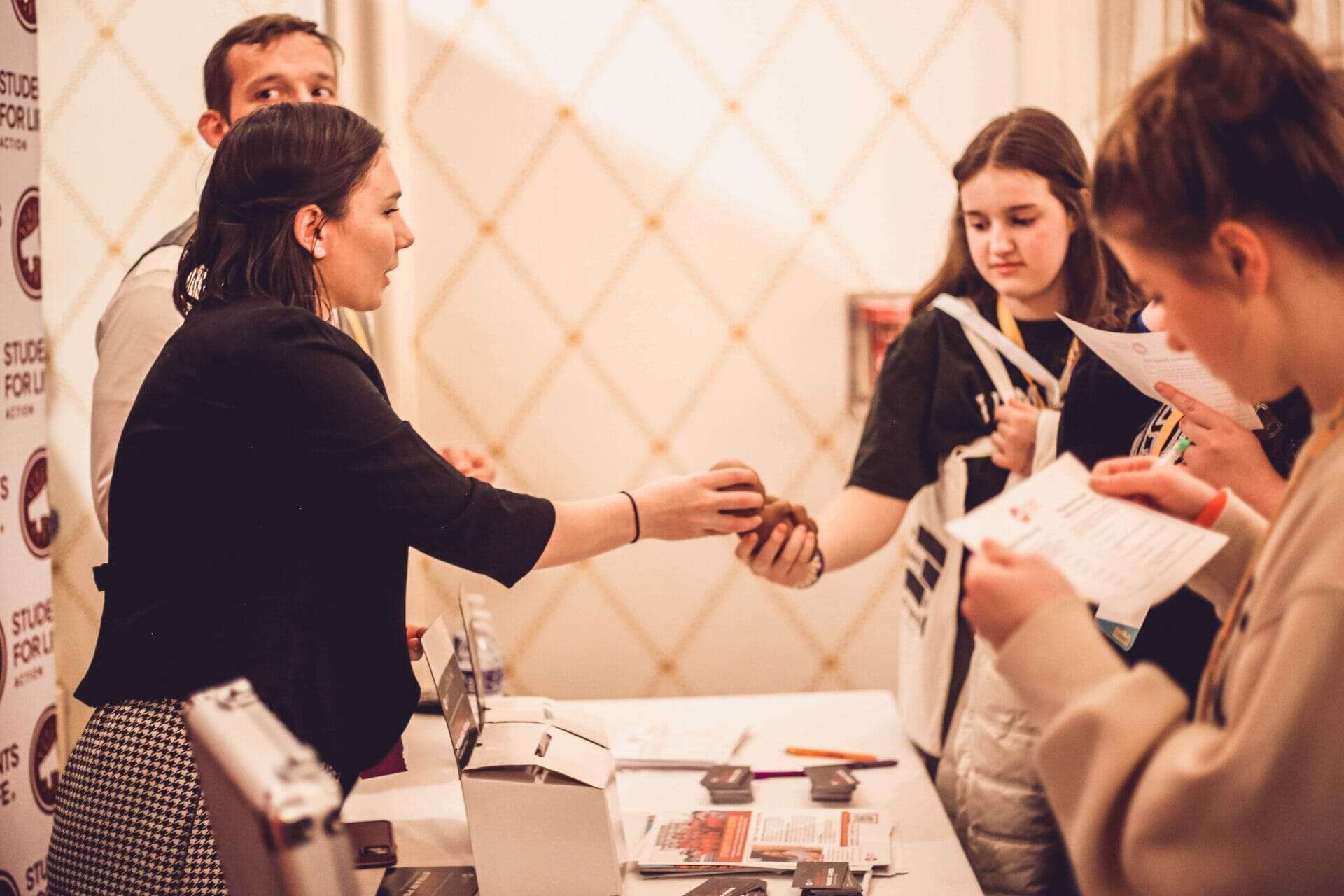 Caroline Wharton - 24 Jan 2023
As the National Pro-Life Summit gathers together thousands of pro-life student leaders from across the country, it's the perfect time to run polling to see what the Pro-Life Generation is thinking — and this year's poll has made national news for its findings. Here's what the poll found and how it's made a stir far beyond the pro-life community:
At the Summit, Students for Life Action (SFLAction) held a straw poll to ask pro-life students two, important questions: a) If you could pick the Republican nominee for President right now, who would it be and b) at what gestational point should life be protected. Florida Governor Ron DeSantis took home first place for the Republican nominee of the Pro-Life Generation with 53.73% of the vote. Protecting life in law from the moment of conception/fertilization was also the top choice with 94.51% of the vote. Click HERE to read our press release on the straw poll.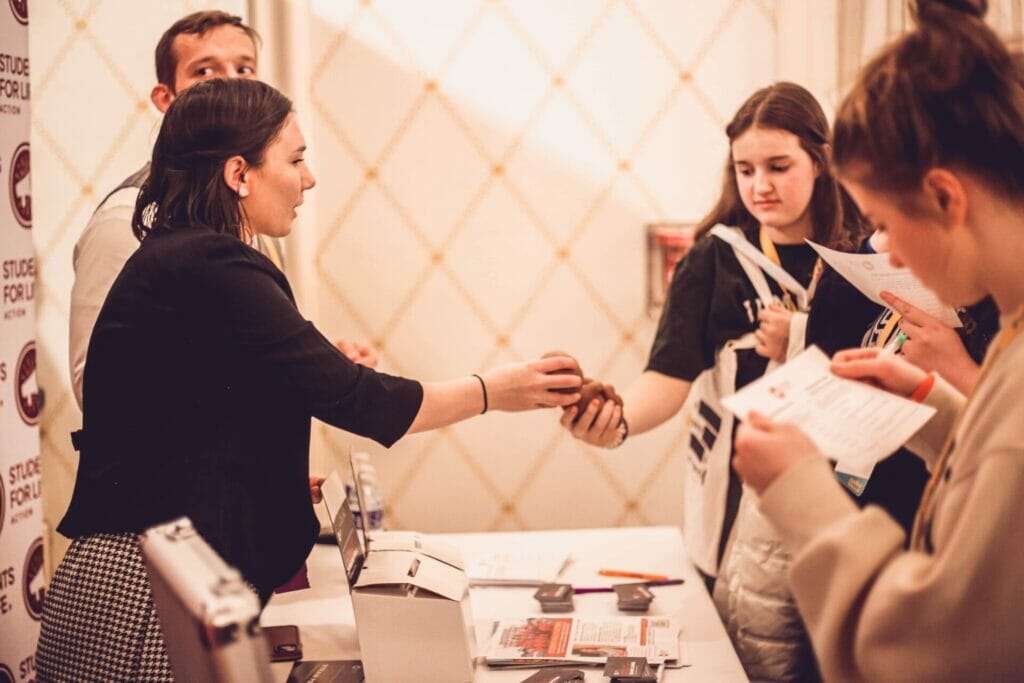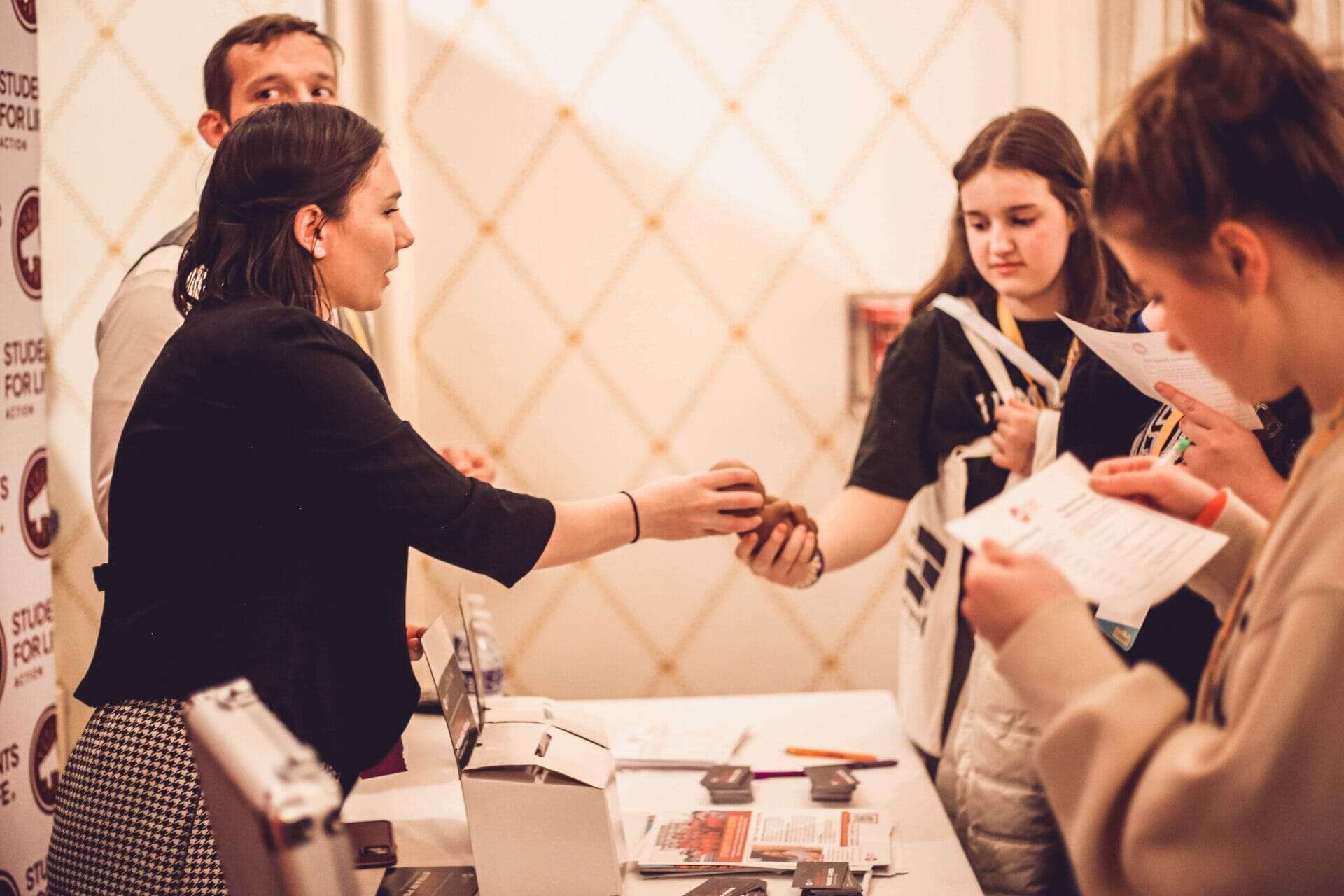 SFLAction President Kristan Hawkins stated, "The Youth vote is now one-third of the electorate, and for the first Post-Roe Generation, expectations are high that candidates will compete to show their commitment to protecting life in law and in service. Pro-life voters are looking for a passionate defense of mother and child and a commitment to act. A throwaway line in a speech will not cut it with the Pro-Life Generation."
National news outlets had a little something to say about it, too.
Rolling Stone published an article entitled, "Anti-Abortion Voters Have Picked an Early 2024 Favorite. It's Not Trump." The article read, "The poll's function is twofold: to take the temperature of a key GOP constituency while igniting a pressure campaign on anyone considering jumping in the race. "We're in a position as a movement, thanks to a strong pro-life platform that's been in place by the GOP, to demand action from candidates," Hawkins explains. "Our candidate surveys ask right up front what they're willing to do when they say they're 'pro-life. Checking the box and saying you're 'pro-life' isn't sufficient" in this "new era," she adds."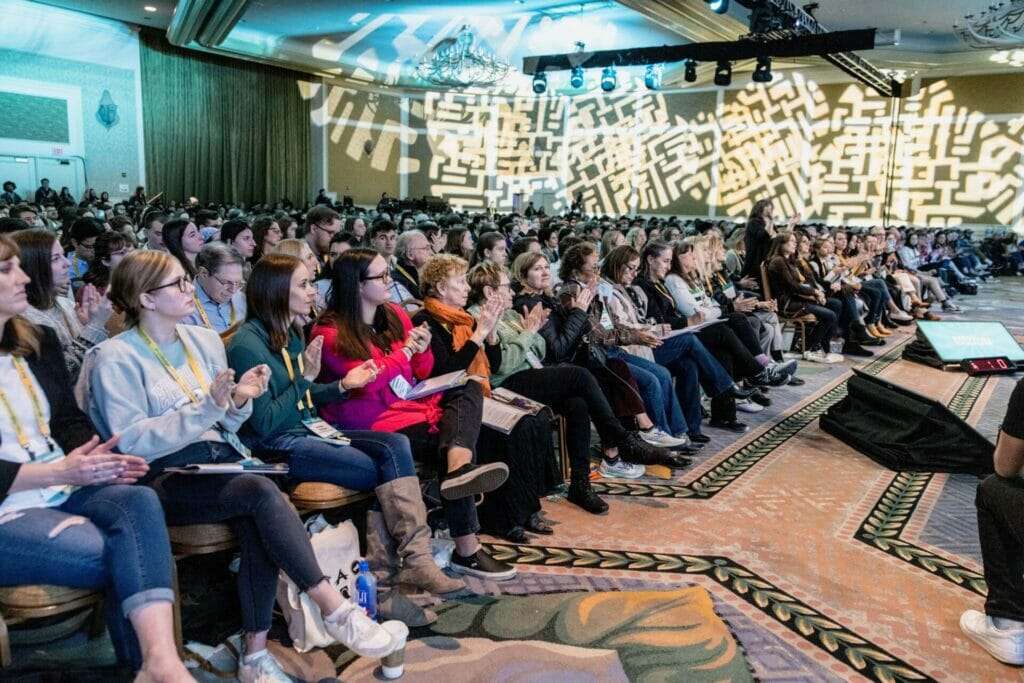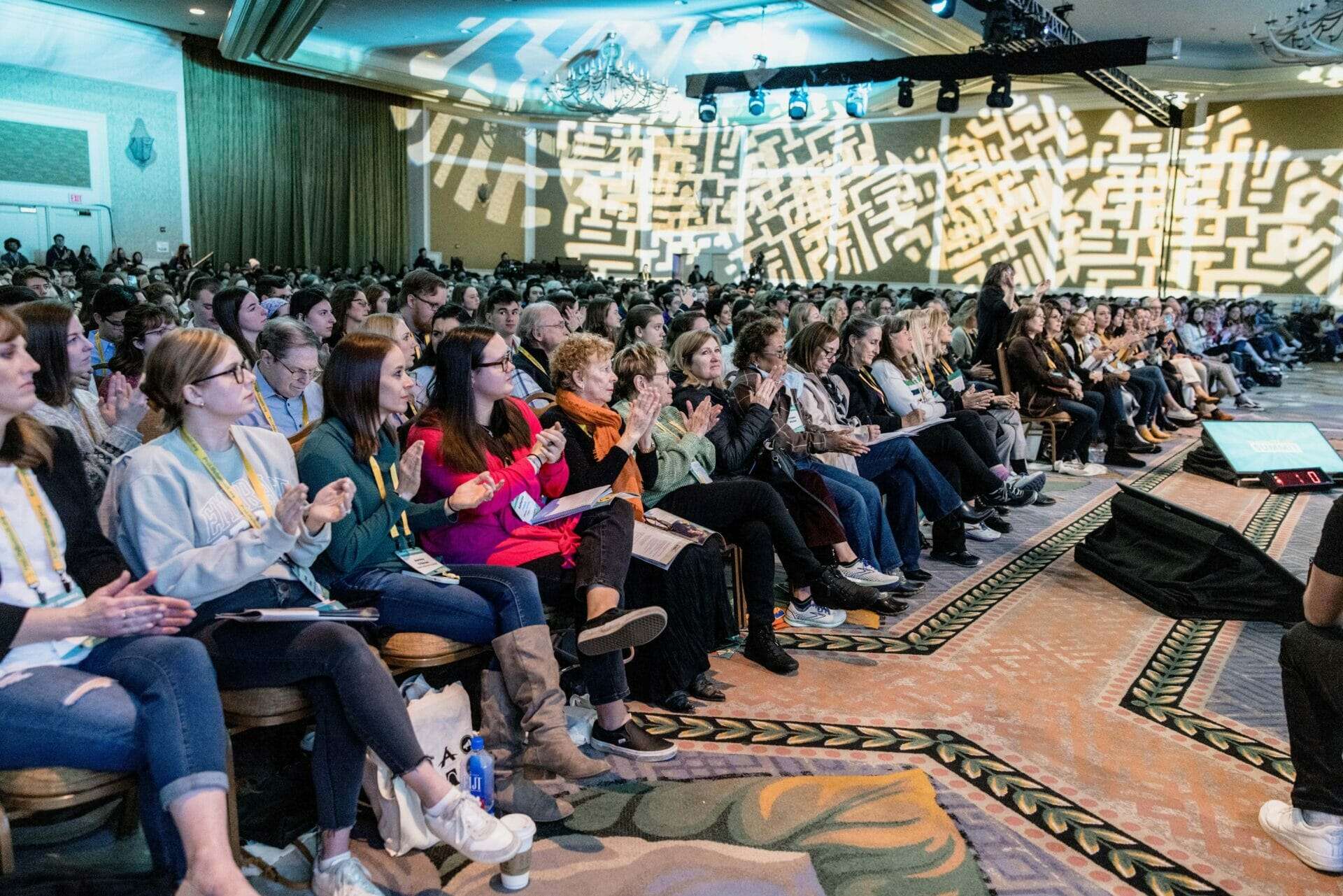 At the Daily Caller, reporter Kate Anderson published another piece on the poll, writing: "The National Pro-Life Summit, an annual conference for pro-life college and high school students, hosted speakers and workshops Saturday for a sold-out crowd of 2,000… Kristan Hawkins, SFL president, announced that 53.73% of voters at the summit backed DeSantis, with former President Donald Trump obtaining only 19.22% of the votes."
The Washington Times ran an article entitled "DeSantis Trounces Trump in Pro-Life Straw Poll for 2024 Presidential Race," finding that DeSantis had "lapped the competition."
Salon, a progressive, pro-abortion outlet, also published a piece on the straw poll, writing: "The group, "Students For Life," did a straw poll looking at the 2024 candidates that are being rumored, and Donald Trump is not their first choice…Among the 2,000 attendees at a summit of anti-choice activists, it was Gov. Ron DeSantis that won 53.7 percent of the attendees."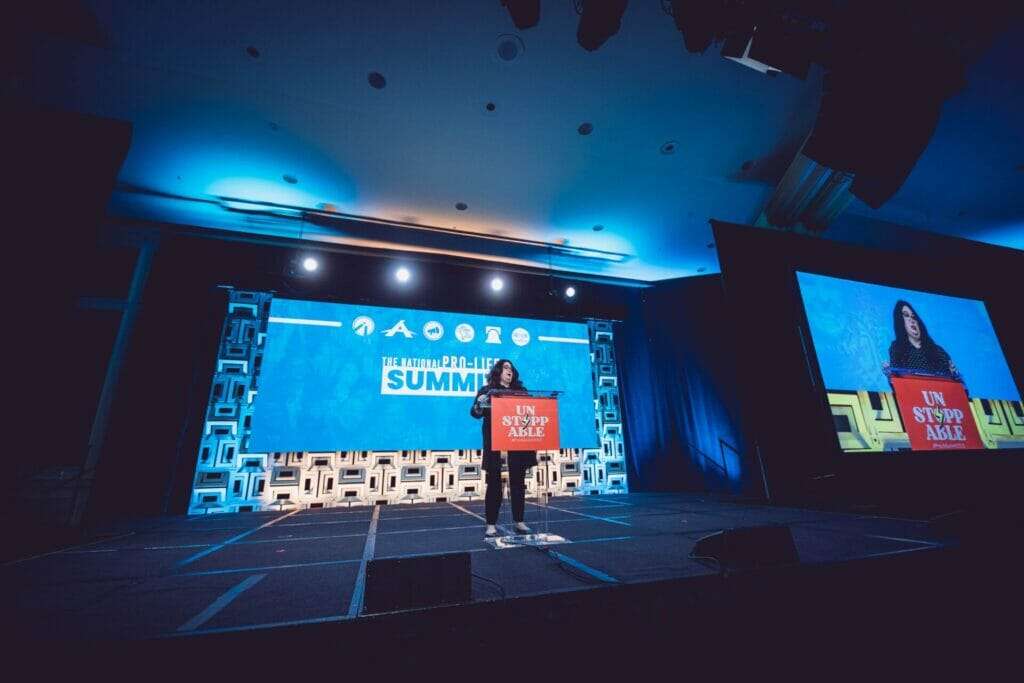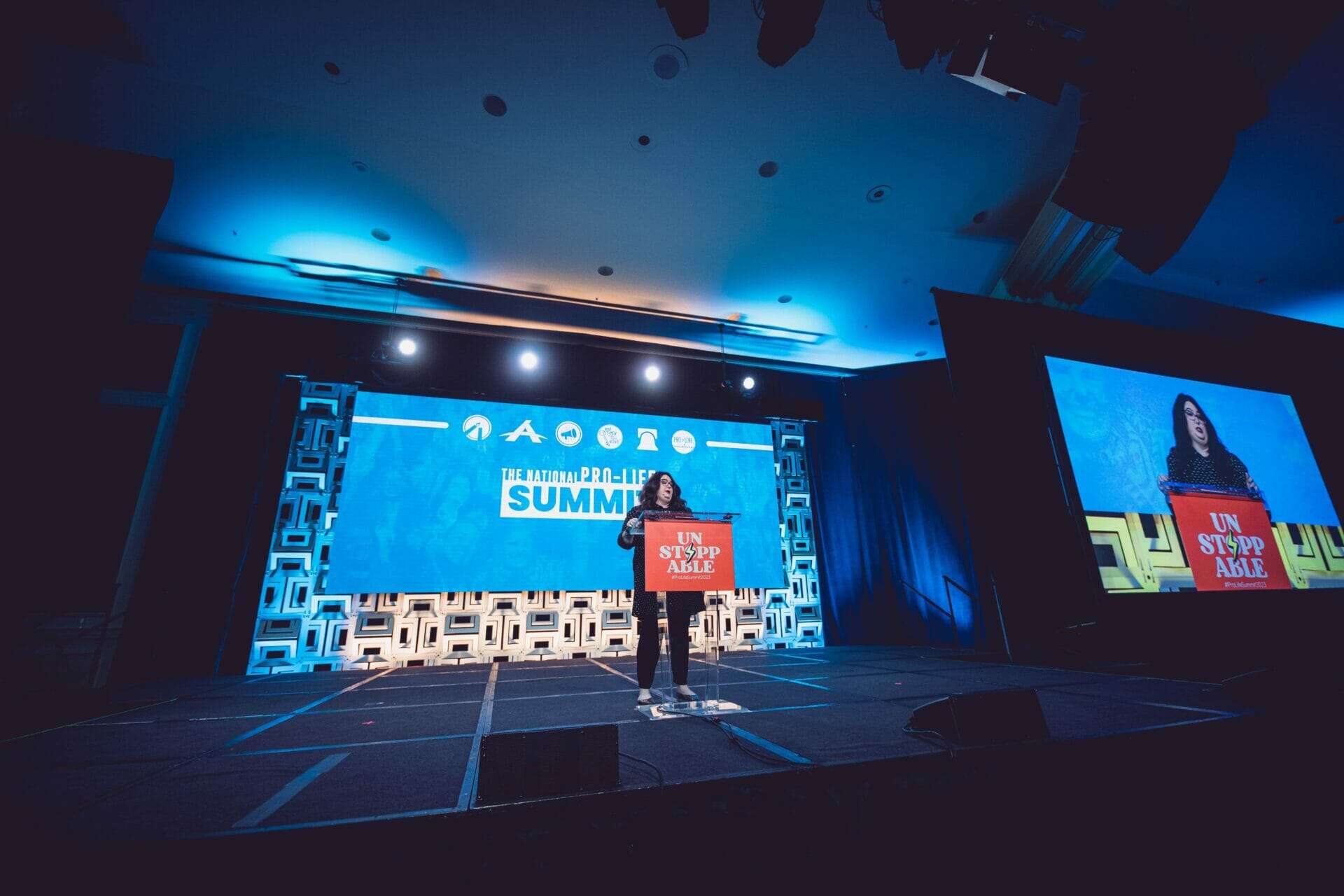 Clearly, much of the media is surprised by the Pro-Life Generation's choice for the 2024 Republican presidential nominee, but pro-lifers are just sticking to their guns and choosing the candidate which seems most likely to protect life as a priority. As a movement, it's our duty to demand the best legislation possible from our politicians (Protection at Conception Laws) which means as a movement, it's also our responsibility to elect the leaders whose goals most align with ours.
Only time will tell who ends up as the 2024 Republican presidential nominee, but one thing's for certain: the Pro-Life Generation will not be supporting any lukewarm nonsense in the primaries.
Click HERE to read the new YouGov poll on Millennial and Gen Z's negative views of the Biden Administrations pro-abortion policies.
Click HERE to read SFLAction President Kristan Hawkins op-ed at Fox News entitled, "Donald Trump's first abortion mistake.
READ NEXT: New Poll Shows Millennials & Gen Z Aren't Buying the Injury & Infertility That the Biden Administration is Selling