From the SFLA Blog
With Kristan Hawkins' Speaking Event Coming Up, It's Getting Stormy at Clemson University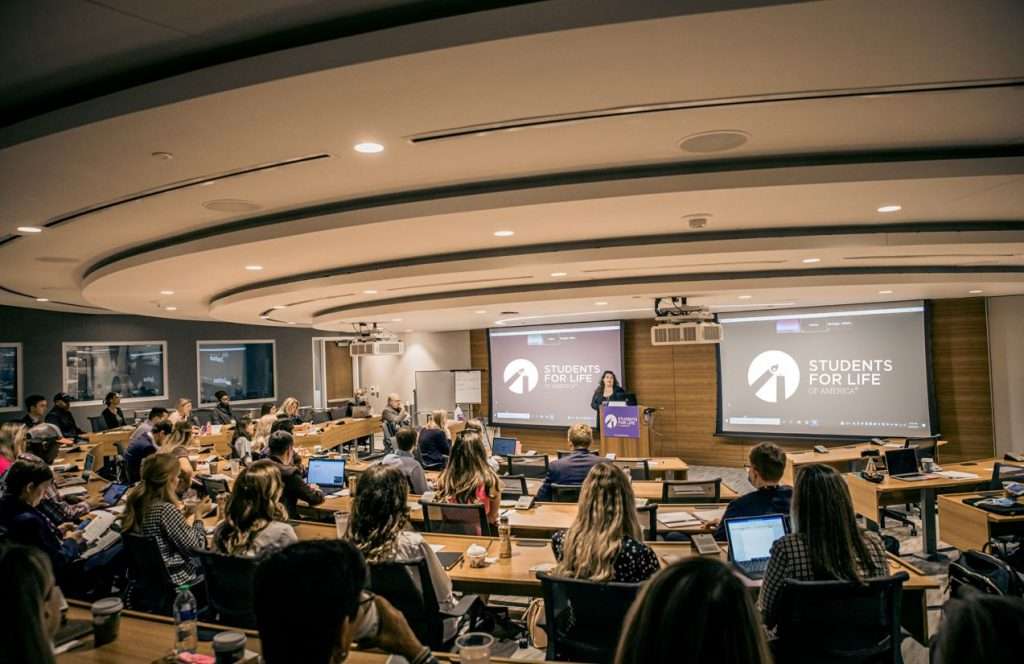 Caroline Wharton - 07 Nov 2022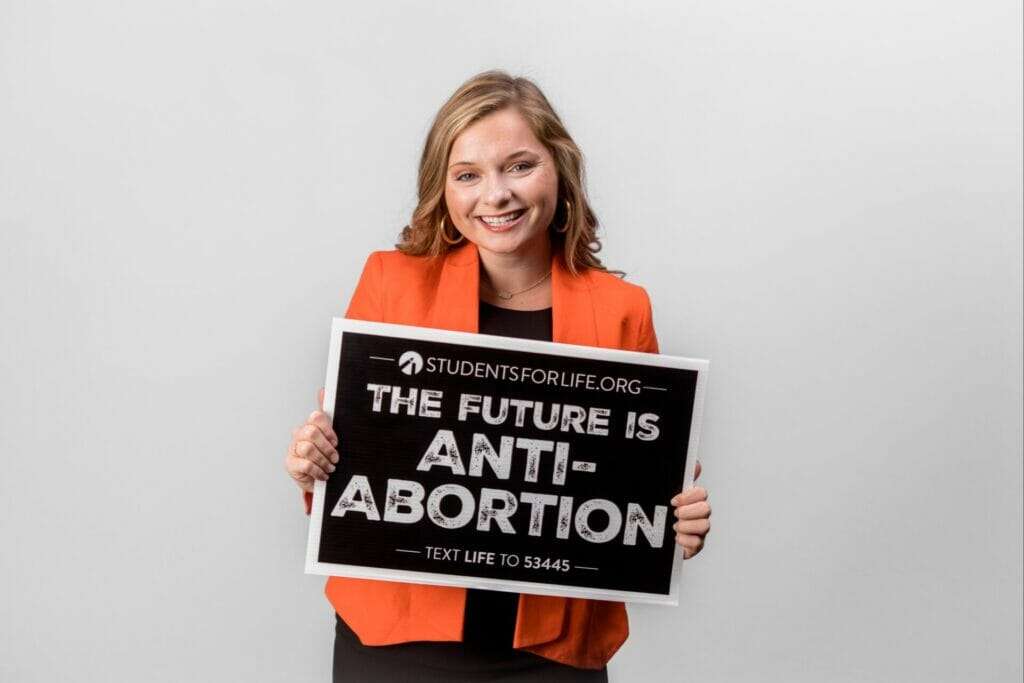 GUEST POST: Over the past week, the Students for Life of America (SFLA) group (called Tigers for Life) and I have received harassment and threats in an absolute display of hatred from the abortion lobby at Clemson University. Whenever abortion supporters talk about "empowering women," I roll my eyes. Actions speak louder than words. The way Tigers for Life has been treated shows just how anti-women they really are. This is what we're facing:
Recently, we had to call campus police while we were tabling. Several students walking by were voicing threats such as "They are going to come and blow you up. Be ready." Posts began trending on the social media platform, Yik Yak, as well. One student posted "Go harass the pro-lifers," and another one said, "F*ck make abortion illegal again" (the title of SFLA President Kristan Hawkins' speaking tour, coming to our campus next week).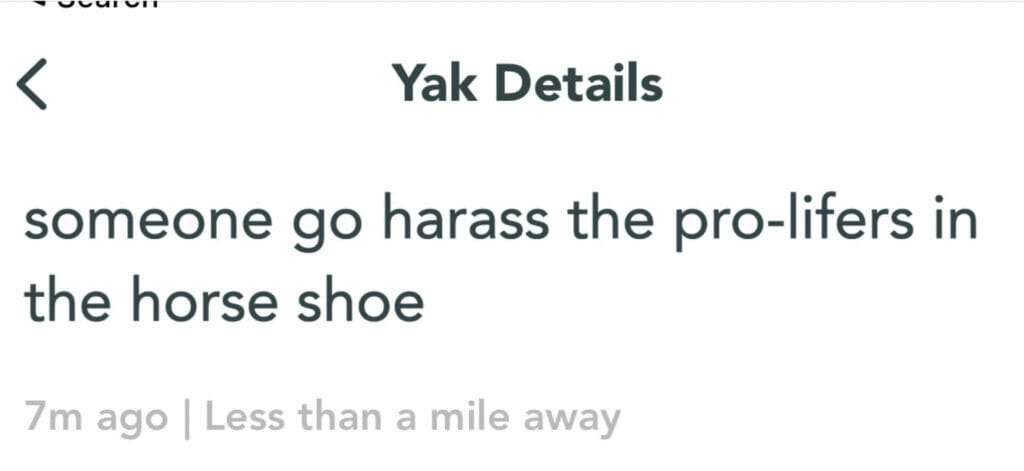 As we were packing up our supplies, a student came over and began to yell. He pulled something out of his pocket. For a moment, I thought was a knife. Other members of Tigers for Life began backing away because it looked like a weapon to them. He threw it towards us, and afterwards, we saw that it was a small toy – but knowing the extent of pro-abortion violence, all of us thought differently.
Last week as I was walking to class, a student passing me in the halls told me she wanted to slam my face in the concrete because of the event. I have no idea who she is, but it concerns me, nonetheless. Who else on my campus wants to harm me?
Just a few days ago, I started receiving emails from students on campus demanding that I remove the $5 ticket fee required for President Kristan Hawkins' speaking event. They expressed, "Students don't have to pay to reserve spaces on campus so they want to know what anti-abortion organization the money is going to." Another student said we have "poor financial budgeting" since we require an entry fee.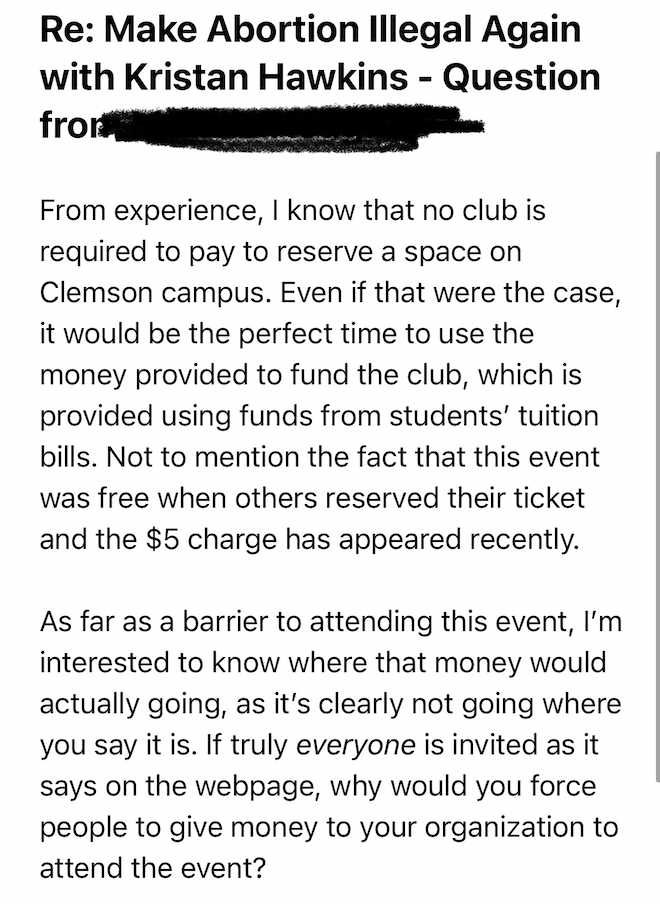 This is all a lie. There are several fees associated with this event. In fact, I was informed last week that we are required to pay thousands of dollars for additional security. This is a requirement by Clemson University. If that seems like a constraint on freedom of speech to you, I agree. This event has been on the books since June, but just now, two weeks before the event, we are being informed that we are expected to pay an exorbitant sum since "extra security is needed."
One of our donors generously sent us a check to cover a portion of ticket sales so some students could attend for free. We posted this message two nights ago on our Instagram. Within minutes, students opposing the event mass-reserved more than 400 tickets for the event. Our Eventbrite website was also somehow hacked, and I was locked out of it for a brief time.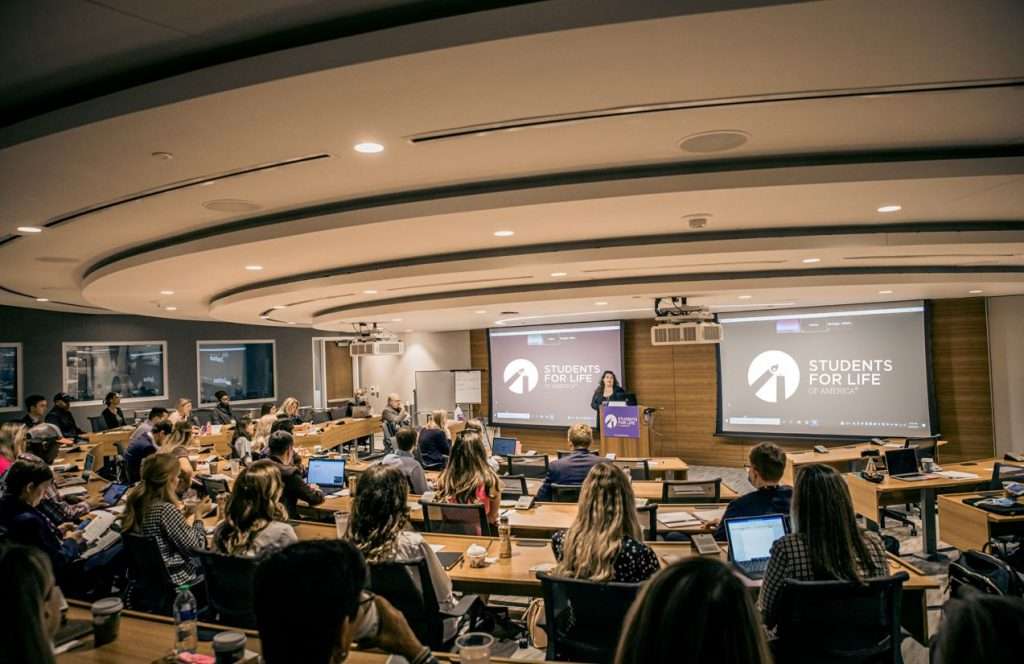 When we placed flyers around campus to promote the event, pro-abortion students followed us, immediately tearing them down. Tigers for Life members realized those same students were following them around campus. I was worried for the safety of members.
I have filed an official report of all the harassments and threats with the police.  The SFLA blog will keep you updated until the event next week. Despite my feelings of intimidation, I will continue in our mission to protect vulnerable women and preborn children because the pro-life community is nothing if not courageous and strong.
READ NEXT: Reflection Periods & Why the Abortion Lobby is So Against Them