From the SFLA Blog
Rape Survivor Speaks Out, Tells Abortion Lobby to Stop Using Rape & Incest as Excuses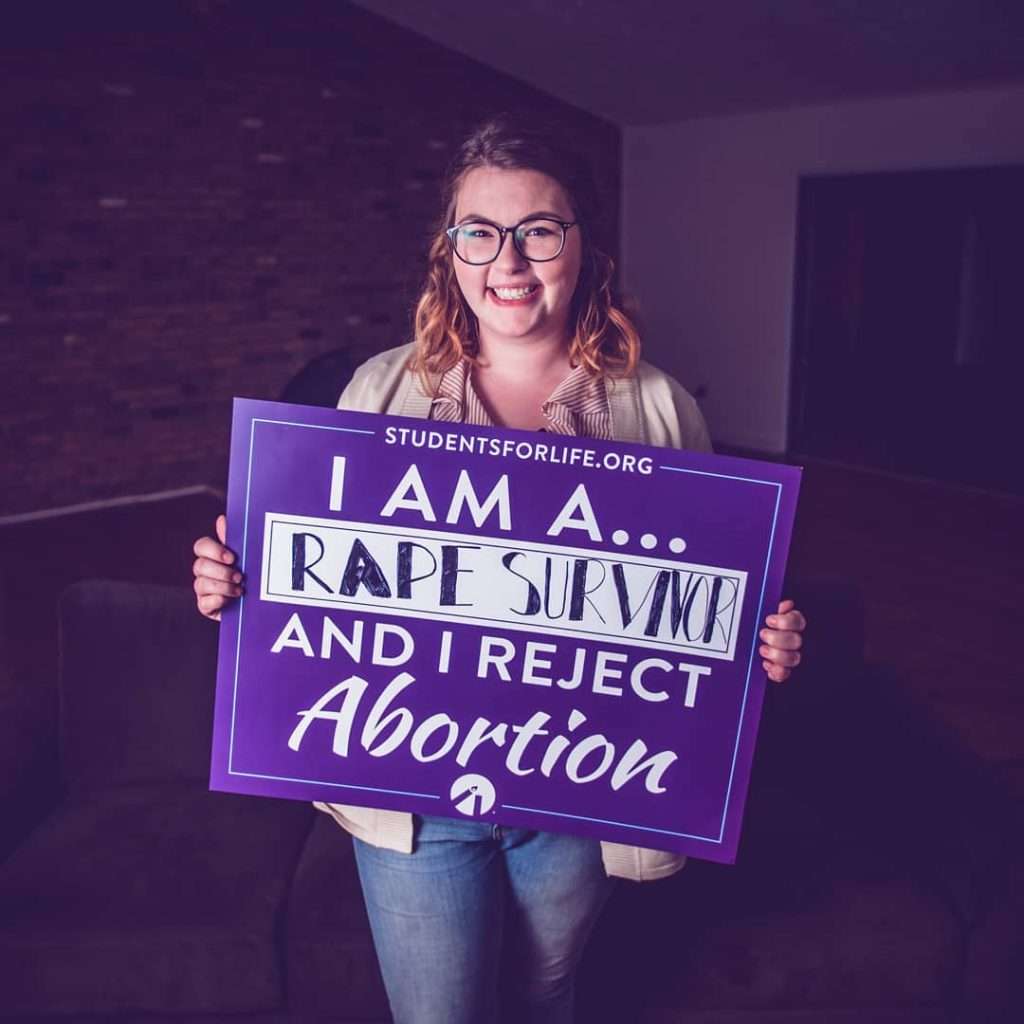 Caroline Wharton - 29 Oct 2022
The abortion lobby loves to use rape and incest as a cudgel against the pro-life movement both by telling the Pro-Life Generation that they should be raped and by saying that abortion is the basically the cure for sexual assault. Their argument, however, completely skips over the humanity of the preborn, and two Students for Life of America (SFLA) members recently spoke out about this.
In a compelling op-ed at the Federalist, SFLA student Liam Siegler interviewed and told the story of Ayala, a Students for Life Action (SFLAction) State Captain, and formerly impregnated rape survivor. This article will move you to tears as it shows a young mother's love for her preborn child conceived through rape and strongly refutes the abortion lobby's claims.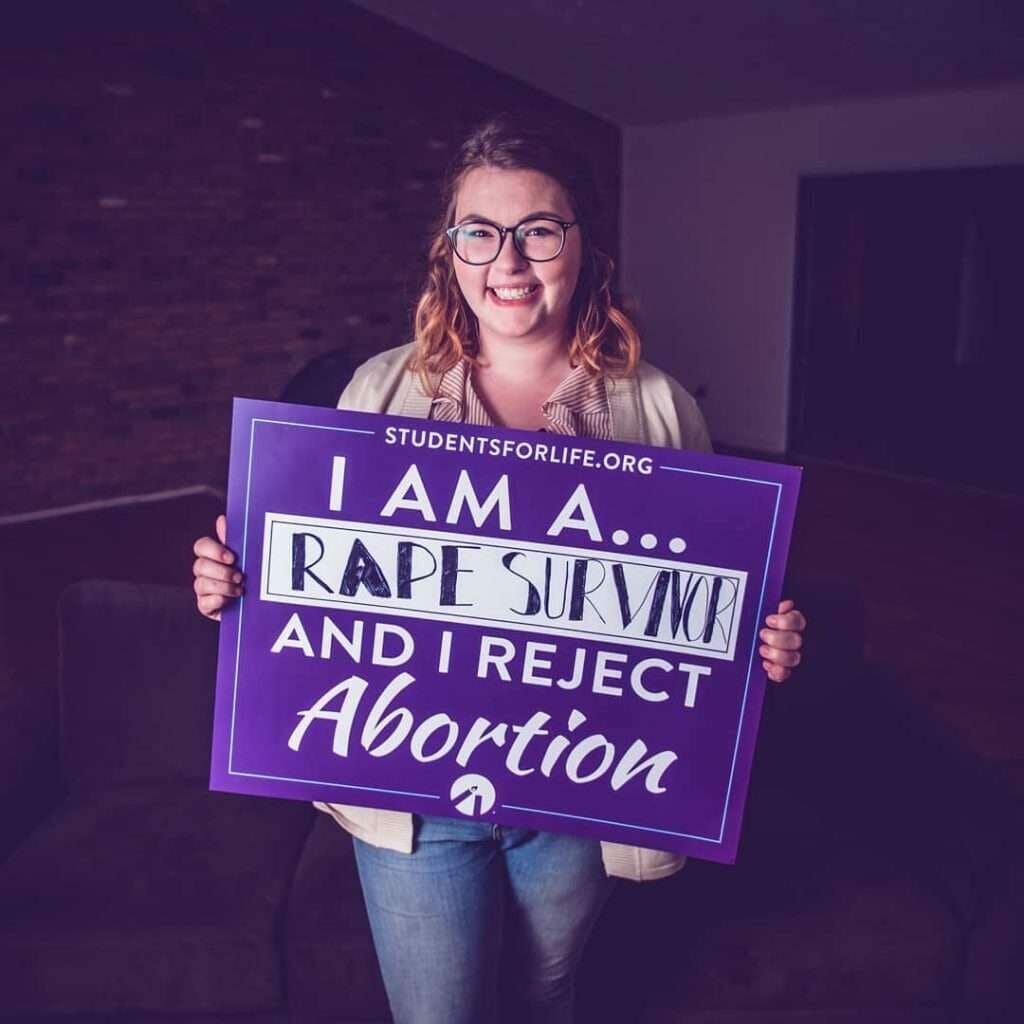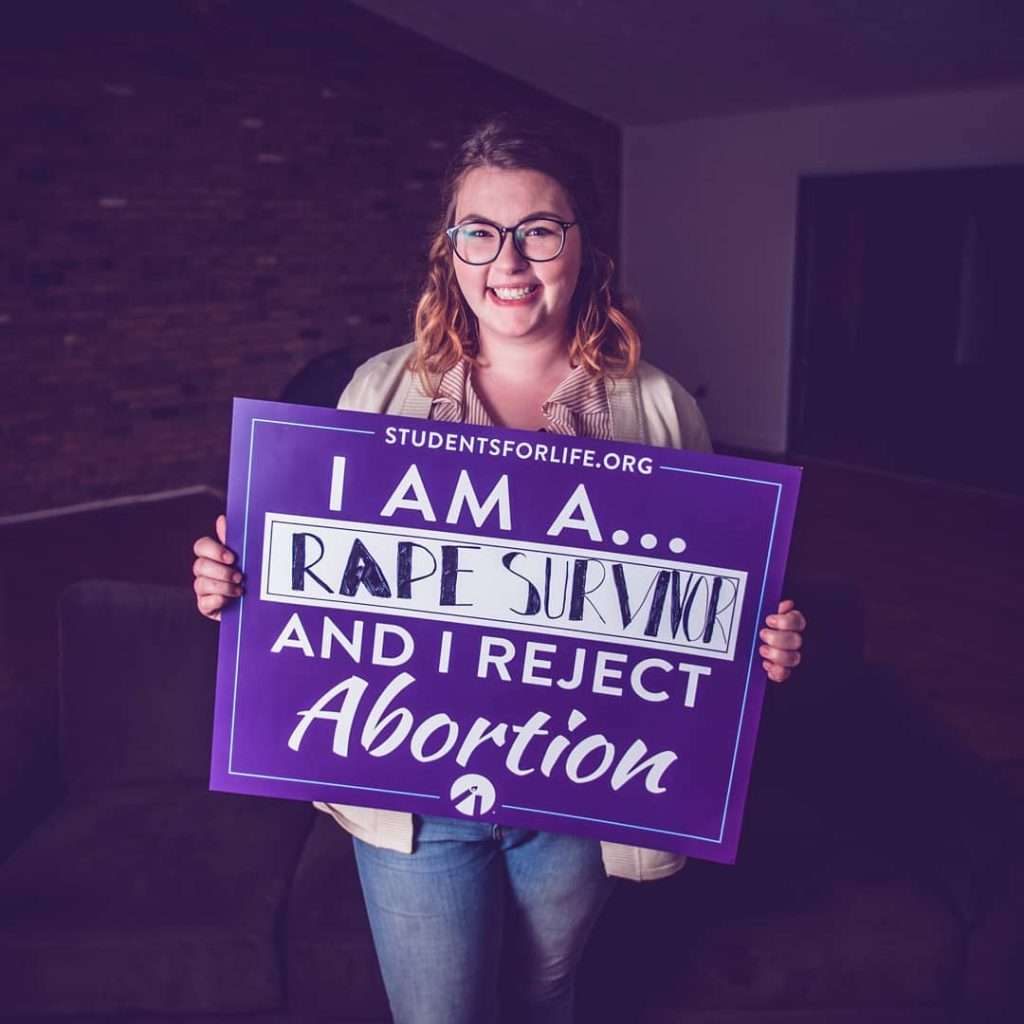 Siegler begins by telling the story of Ayala's childhood, where her rapist — a relative living in her own home — began abusing her the summer of her fifth-grade year. According to Ayala, she was "raped more times than I could count," and at 15-years-old, she became pregnant.
While she was initially worried about her rapist's reaction to the child, she began noticing the beauty of motherhood, thinking that she could be a mother and that she could finally tell someone about her abuse. To her dismay, however, she miscarried her baby at school one day, stating that she had "never felt that much panic in a single moment before."
(Click HERE to listen to the SFLA podcast Speak Out on why abortion is healthcare as much as rape is lovemaking.)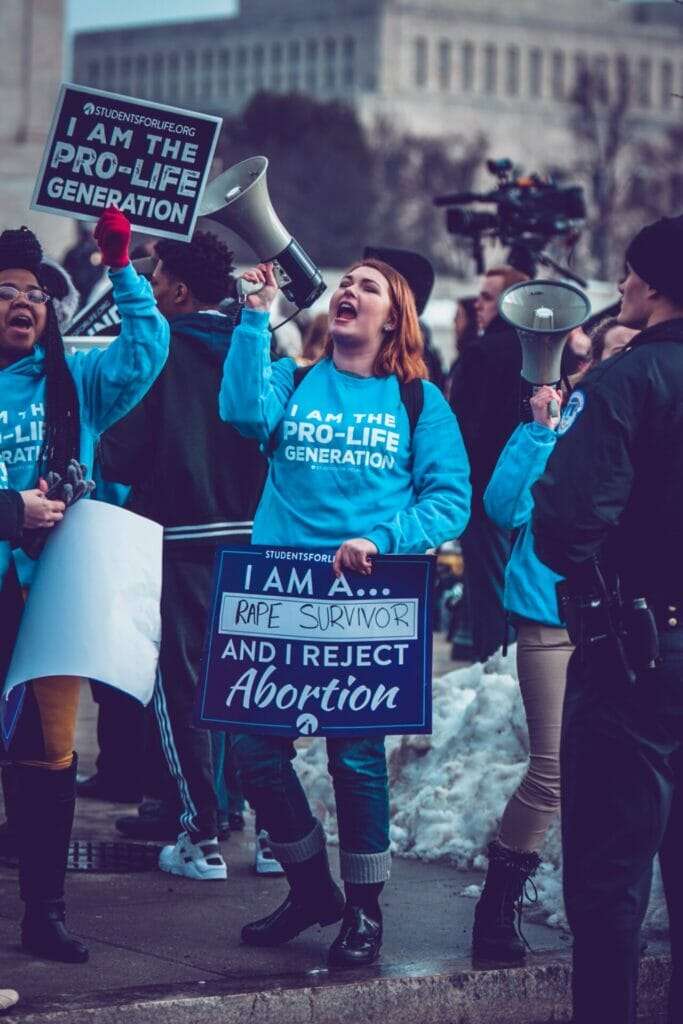 Despite a bizarre turn of events and lack of support from her family, Ayala's abuser finally left her life, giving her new freedom — however, Siegler notes that Ayala truly recognizes the part her preborn child had in creating a better mental state.
Now, Ayala uses her experience to reach out to women in situations like hers and tell them that their preborn children are valuable, no matter what the abortion lobby says. Siegler quotes Ayala saying,
"Our children are not responsible for the crimes of their fathers and are completely innocent, unique human beings from the moment of conception. They're deserving of the right to life just like anyone else. I just want to be able to tell people that I loved my baby. I mourn her loss every day of my life. Children like mine don't deserve to be erased because of the way they were conceived or because they seem inconvenient to the rest of society."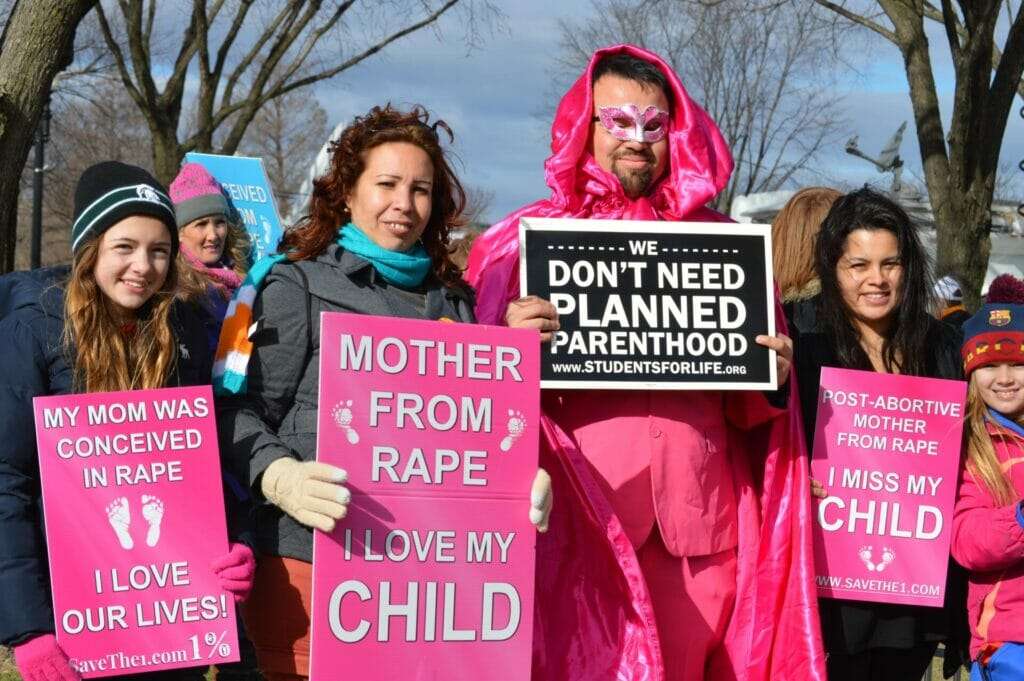 To continue reading Siegler's piece at the Federalist and find out the sweet meaning behind the name Ayala gave her daughter, click HERE.
READ NEXT: I Was Told to Get Raped at the Women's March; This is My Response