From the SFLA Blog
Urine Thrown as SFLA 'Abortion Is Not Right' Fall Tour Begins on College Campuses, Crowds Form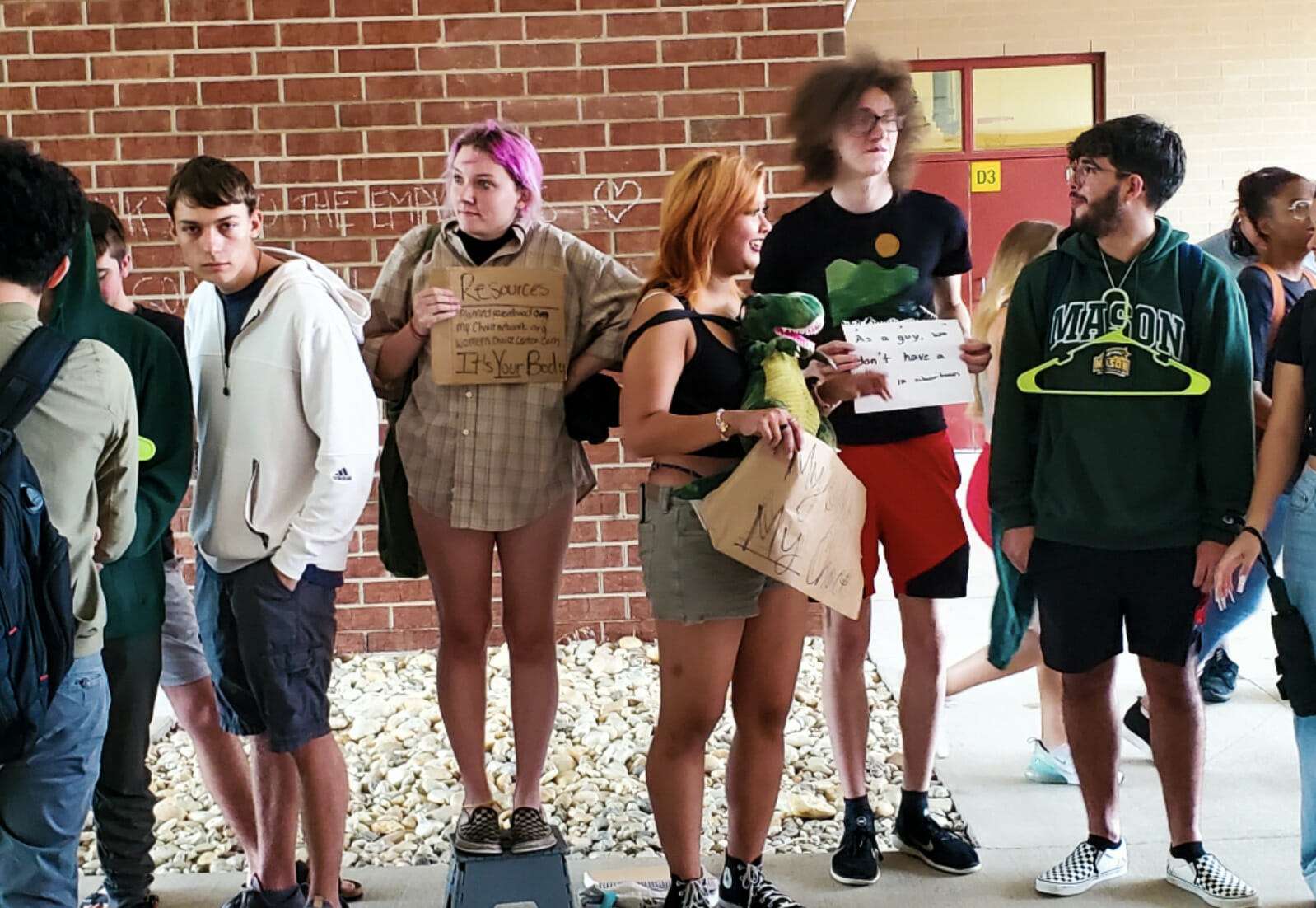 Caroline Wharton - 09 Sep 2022
Saying these four words created a roaring response at George Mason University (GMU) and The College of William and Mary this week as Students for Life of America (SFLA) President Kristan Hawkins kicked-off the fall tour titled "Abortion Is Not Right."
At The College of William and Mary in Williamsburg, Virginia, a student passed by and threw a cup of yellow liquid at the pro-life students and Abortion Is Not Right display that appeared to be urine. The students filed a report with campus authorities over the grotesque vandalism.
At GMU, 113 conversations took place over a four-hour period with some being more productive than others. The pro-life students stood their ground despite 50 abortion activists surrounding them with personal attacks and even throwing hangers.
The following is Gavin Oxley's report from the GMU tour stop. Oxley serves as SFLA Virginia Regional Coordinator:
I had the honor of hosting the second stop in the entire nation at George Mason University in Fairfax, Virginia. Our tour theme is all about the root of injustice, how history repeatedly has perpetrated said injustice, and how abortion, sadly, fits the same narrative our nation has not learned from.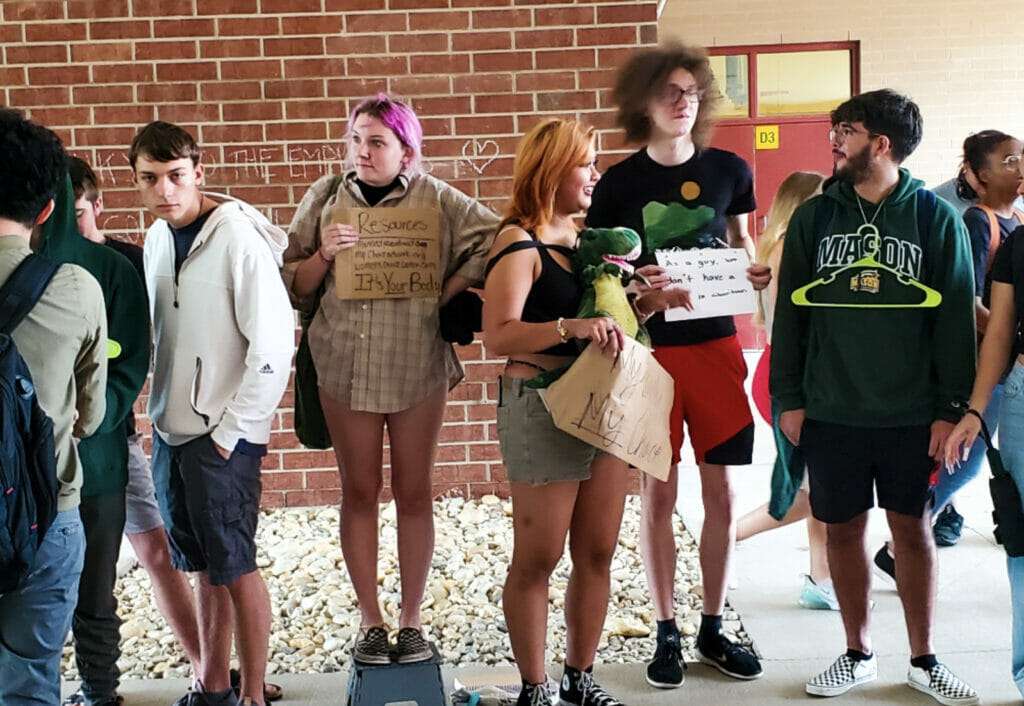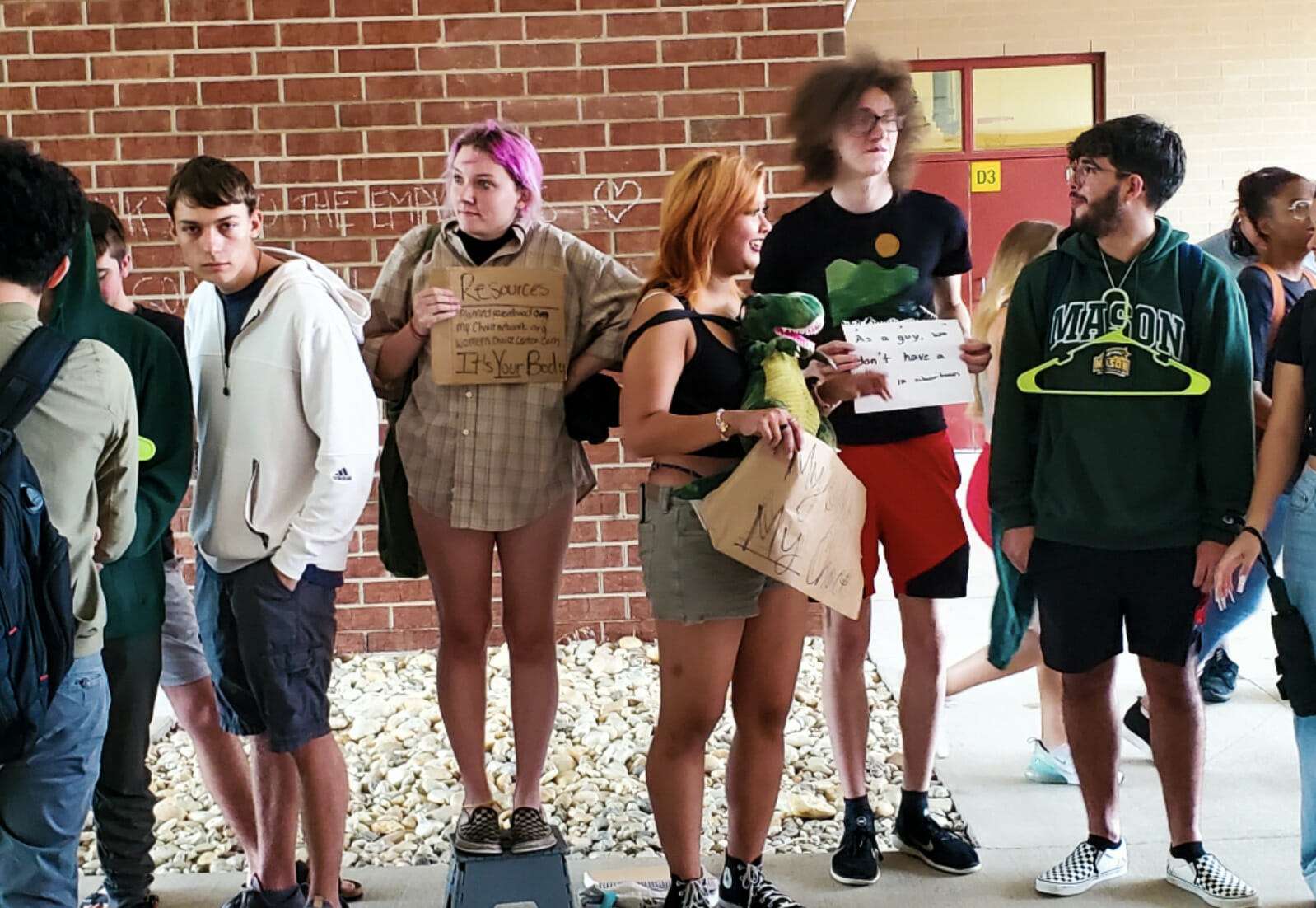 Upon setting up the tour display, I had a student ask me, "Is your intention to incite us?" I responded to this student by sharing that yes, if abortion is the taking of an innocent preborn human life, then we all should be outraged. The display's central mural states, "ABORTION IS NOT RIGHT," words that many college students find to be controversial.
SFLA is unapologetic and explicit about our stance against the injustice of abortion, and pro-lifers are not the ones causing the controversy – the practice of abortion is. We are called to embrace the controversy on campuses across the nation to change the hearts and minds of the generation that makes up the largest voting bloc of the U.S. population – the one that will be deciding the fate of abortion legislation everywhere.
About a quarter of the way into our display time, we were confronted by counter protesters who brought step stools to stand on and bags of plastic coat hangers to hand out to their sympathizers. (Someone should tell them that Chemical Abortion is the real "back-alley" abortion.)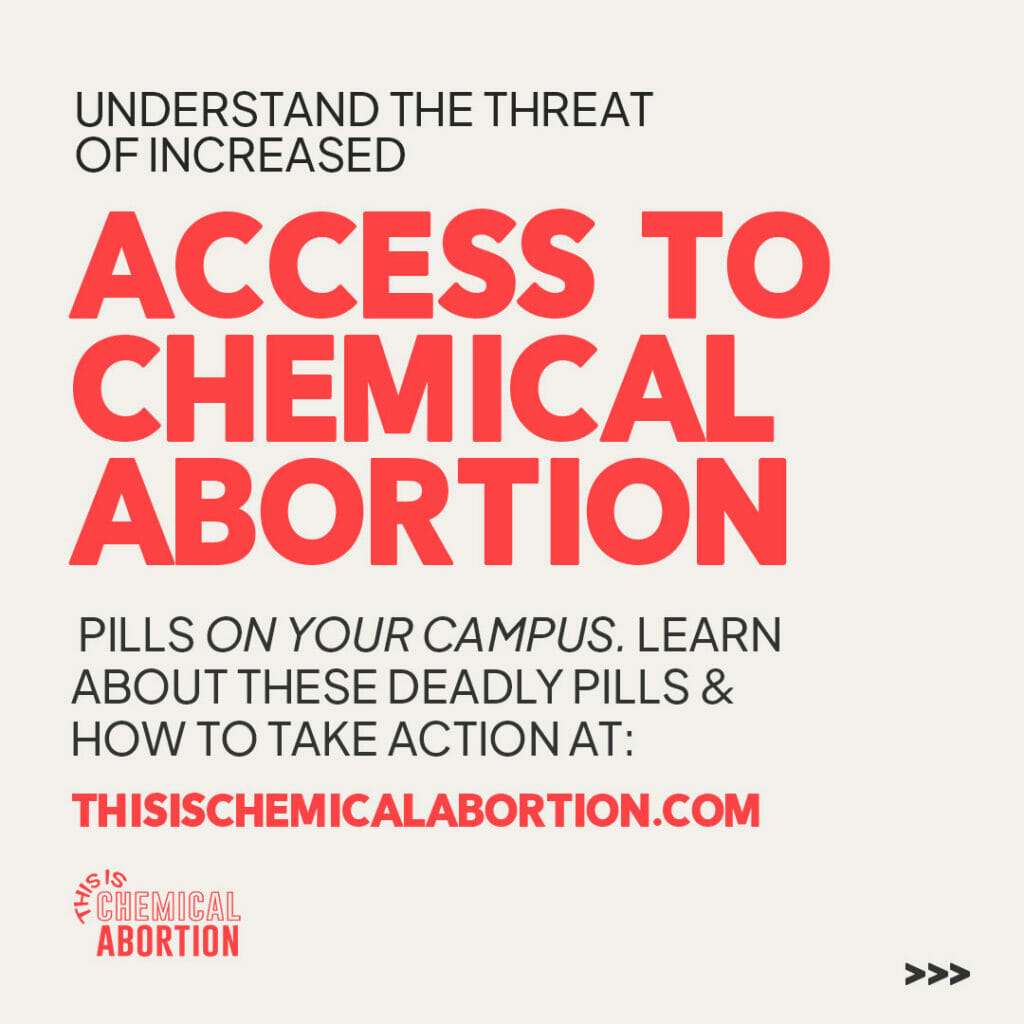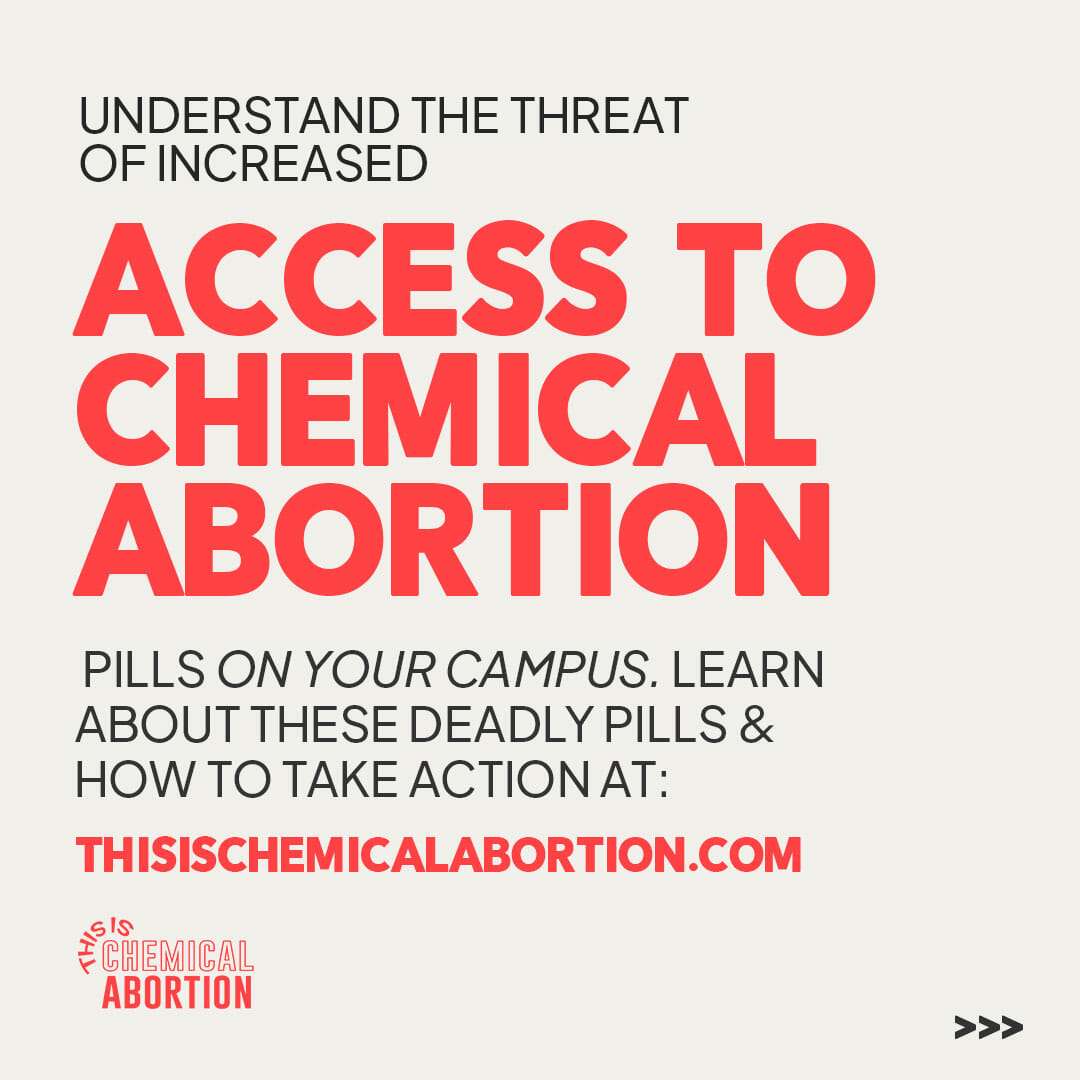 I boldly approached the leader of the counter protesters and asked if she would like to chat about her views and why she feels so strongly about the issue. In an unoriginal fashion, she reiterated pro-abortion phrases and told me I can't have an opinion on the issue as a "man of privilege."
It's confusing to keep up with the pro-abortion side who discourages men from weighing in on abortion one day then, leaders like Congresswoman Alexandria Ocasio-Cortez, gush about how abortion benefits men and why men should speak about it more.
The counter protest leader proceeded to tell me that our display was offensive, and I would never know what it was like to suffer and have my rights taken away. While this student had a compelling family story including escaping Cambodian genocide, we disagreed as she stated abortion is not a human rights injustice.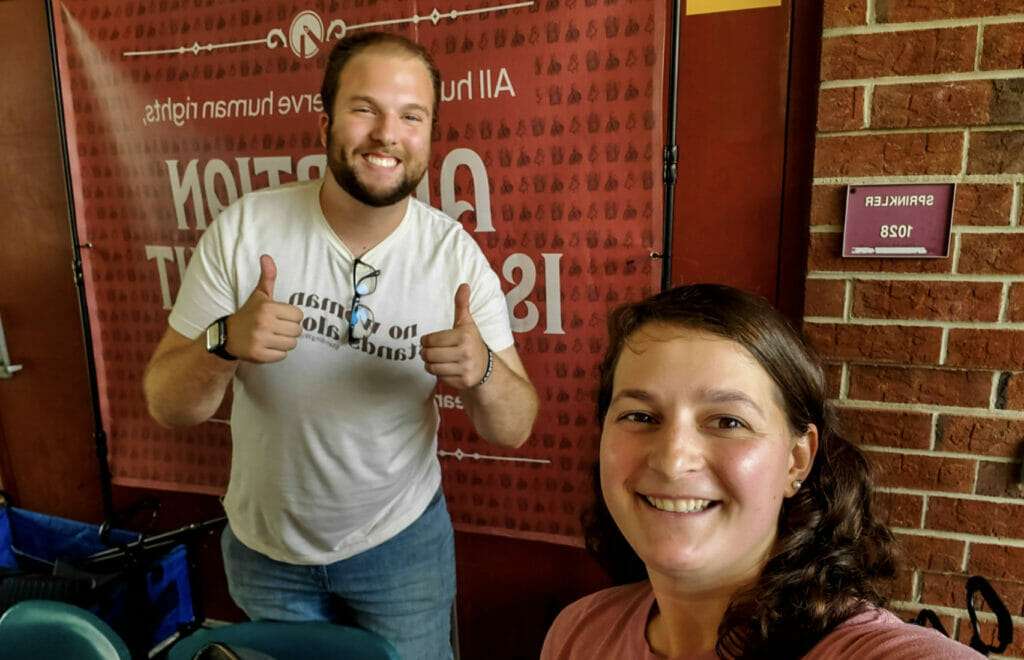 While showing deep empathy for her family experience, I shared about the history of dehumanization, ensuring that I made it clear each atrocity was its own and has emotionally affected each person in different manners. Each human rights abuse is unique but also, they all are rooted in the same systematic oppression of an individual or population via separation of humanity from personhood.
Denying personhood and basic civil rights leads to bad policies like Roe v. Wade where more than 63 million preborn babies didn't get the chance to live a full life. That is an injustice.
While I didn't change this student's mind, we had a conversation about when life begins and I hope that I at least softened her heart on the issue. Every conversation matters, even in the most dramatic circumstances where you think you will never make a change.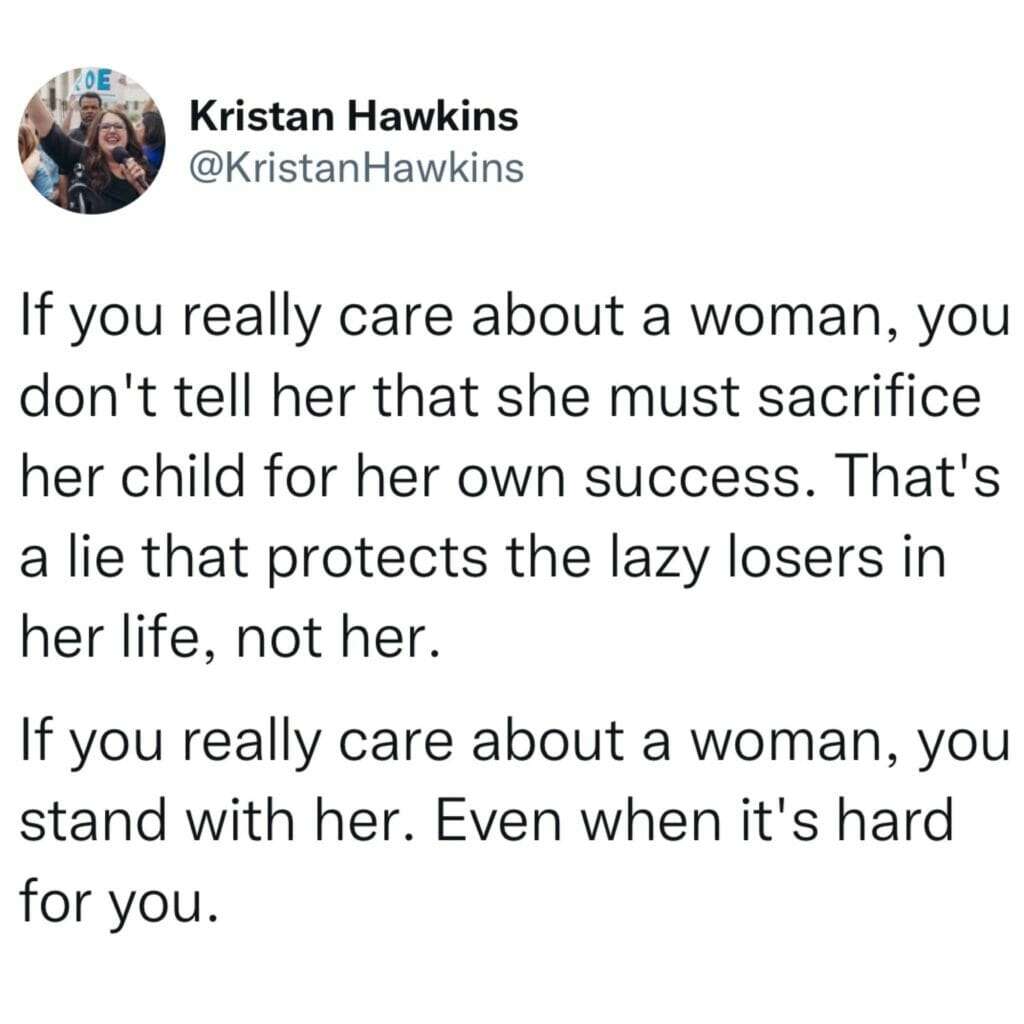 As we continued to table, the counter protest grew and there were almost 50 individuals around us at any time, engaging in debates with my students. I was proud of the pro-life students who defended their positions with respect and compassion.
At the end of the event, some students decided to toss their plastic coat hangers at us before casually continuing to class. One female student came up to me personally before heading off, handed me her hanger and said, "Your girlfriend might need this one day."
It is truly sad to see the indoctrination of women by the abortion industry, forcing them to feel they need abortion to be equal. They want to make a profit and pass off the historically communal responsibility of taking care of a child and supporting women. This is the greatest human rights abuse of our generation, and the post-Roe generation stands ready to meet that call.
READ NEXT: Pro-Life Students at George Mason University Called Nazis and Face Harassment as Materials Stolen at Back-to-School Event