From the SFLA Blog
Protecting ALL Life in Law? That's Just What South Carolinians Can Do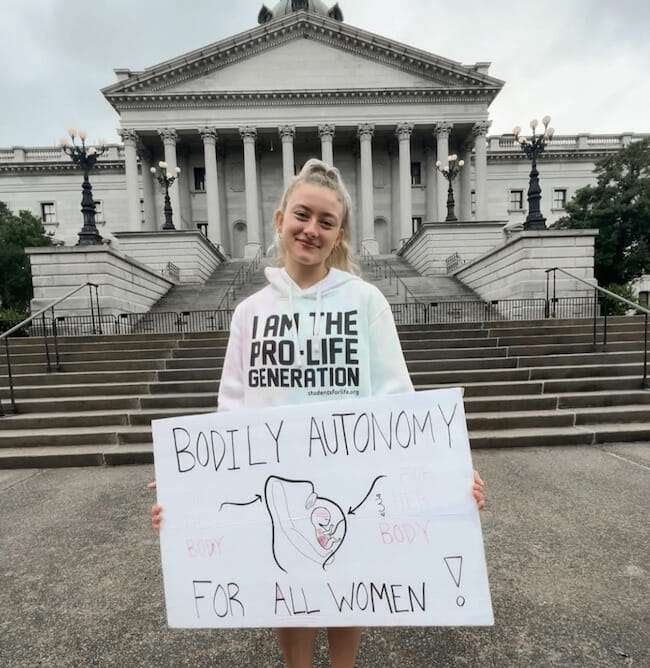 Caroline Wharton - 22 Aug 2022
In a Post-Roe America, states finally have the ability to pass meaningful legislation that can save preborn children from the violence of abortion, and it appears that South Carolina (SC) is stepping up to do just that.
Last week, Students for Life Action (SFLAction) commended South Carolina's House committees for passing H. 5399 (the Life at Conception Act), a piece of strong, pro-life legislation which SFLAction lobbied and rallied on behalf of. While this bill still needs to pass through the full House on August 29 with no amendments, SFLAction is encouraged by the strides the bill has made.
SFLAction President Kristan Hawkins also recently joined former Chairman of the SC Republican Party Chad Connelly in writing an op-ed to express the need for this bill to residents of the Palmetto State. Connelly was the first-ever national director of Faith Engagement for the Republican National Committee and now runs Faith Wins.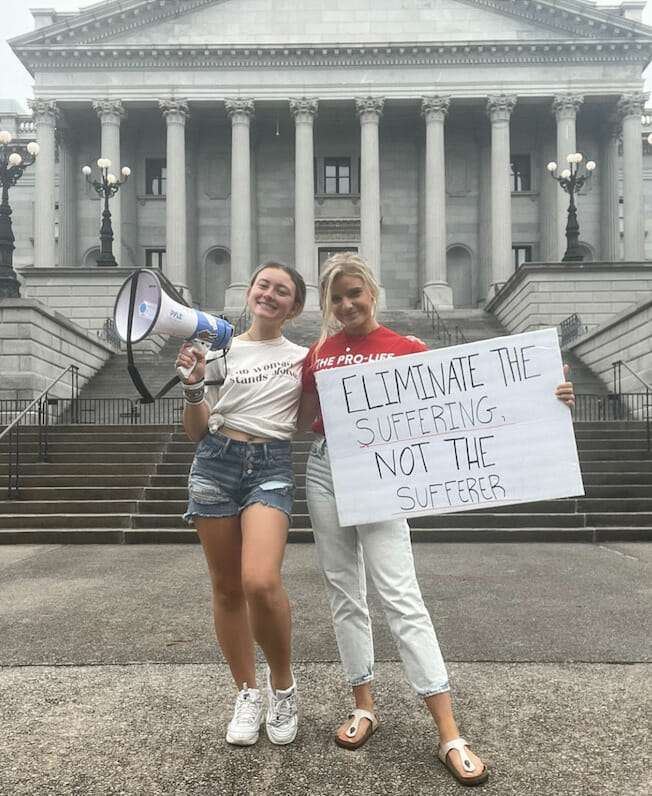 In their article at the Post and Courier, Hawkins and Connelly wrote:
"To bring an end to the violence of abortion in South Carolina, we are calling for legislators to follow Rep. John McCravy's principled leadership on the House ad hoc committee on abortion, which paved the way for the version of H. 5399 that was approved Tuesday by the House Judiciary Committee.
"This bill safeguards life at conception, with support for medical care if a mother's life is in danger but without prejudice against children for their sex, age, race, perceptions of their abilities or the circumstances of their conception. This cutting-edge measure has already passed in Oklahoma and Arkansas."
Hawkins and Connelly also unveiled the rising statistics of abortion in South Carolina, noting a "reported a 15% increase in the number of abortions last year — that's 6,279 abortions. Among the total number, 73.6% were done with Chemical Abortion pills."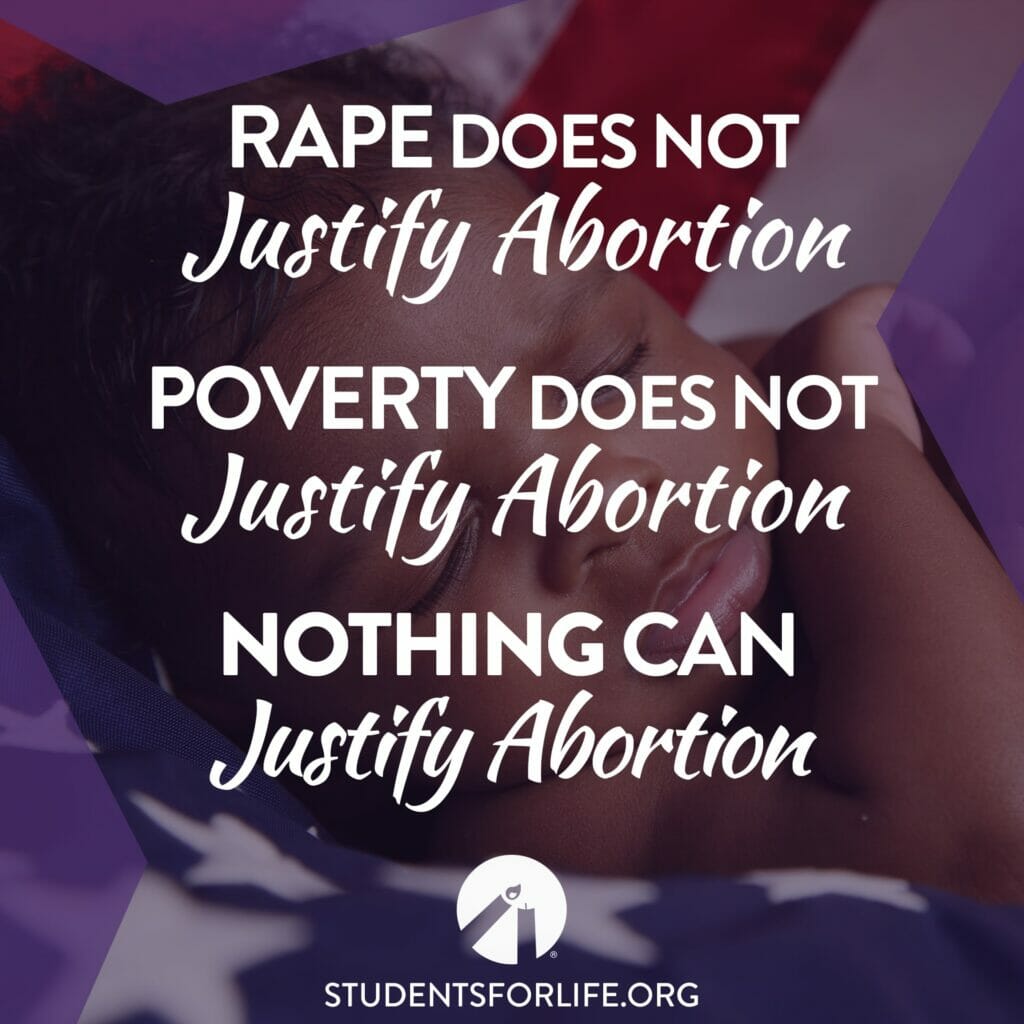 South Carolina's bill H. 5399 would protect the life of a mother while abolishing discriminatory abortion policies that allow children to be disposable based upon the night of their conception. To this point, Hawkins and Connelly advocated against the belief that the abortion cures the trauma of rape and that the life of a child conceived in rape is less valuable.  
With compassion towards this issue, SFLA understands this is a topic that hasn't been spoken about much in the last 50 years when a line was drawn by Roe. It's something people need help discussing because we cannot forget about the least of these.
(Click HERE to read about the CEO of Babylon Bee's strong defense of children conceived in rape.)
Hawkins and Connelly explained, "For too long, abortion lobbyists have argued that we must hold children accountable for the crimes of their fathers. But tragic cases of rape and incest should not demand a death sentence for an innocent child. Perpetrators should be held accountable to the full extent of the law, but a child should not face the death penalty for the actions of another."  
As the vote for H. 5399 rapidly approaches, SFLAction is holding South Carolina's legislators accountable for passing the bill without amendments.
CLICK HERE to read the complete op-ed at the Post and Courier.
READ NEXT: Hallelujah & Good Riddance: Louisiana & North Dakota Abortion Vendors Run for the Hills