From the SFLA Blog
WATCH: Viral Clip Got Students for Life Kicked Off TikTok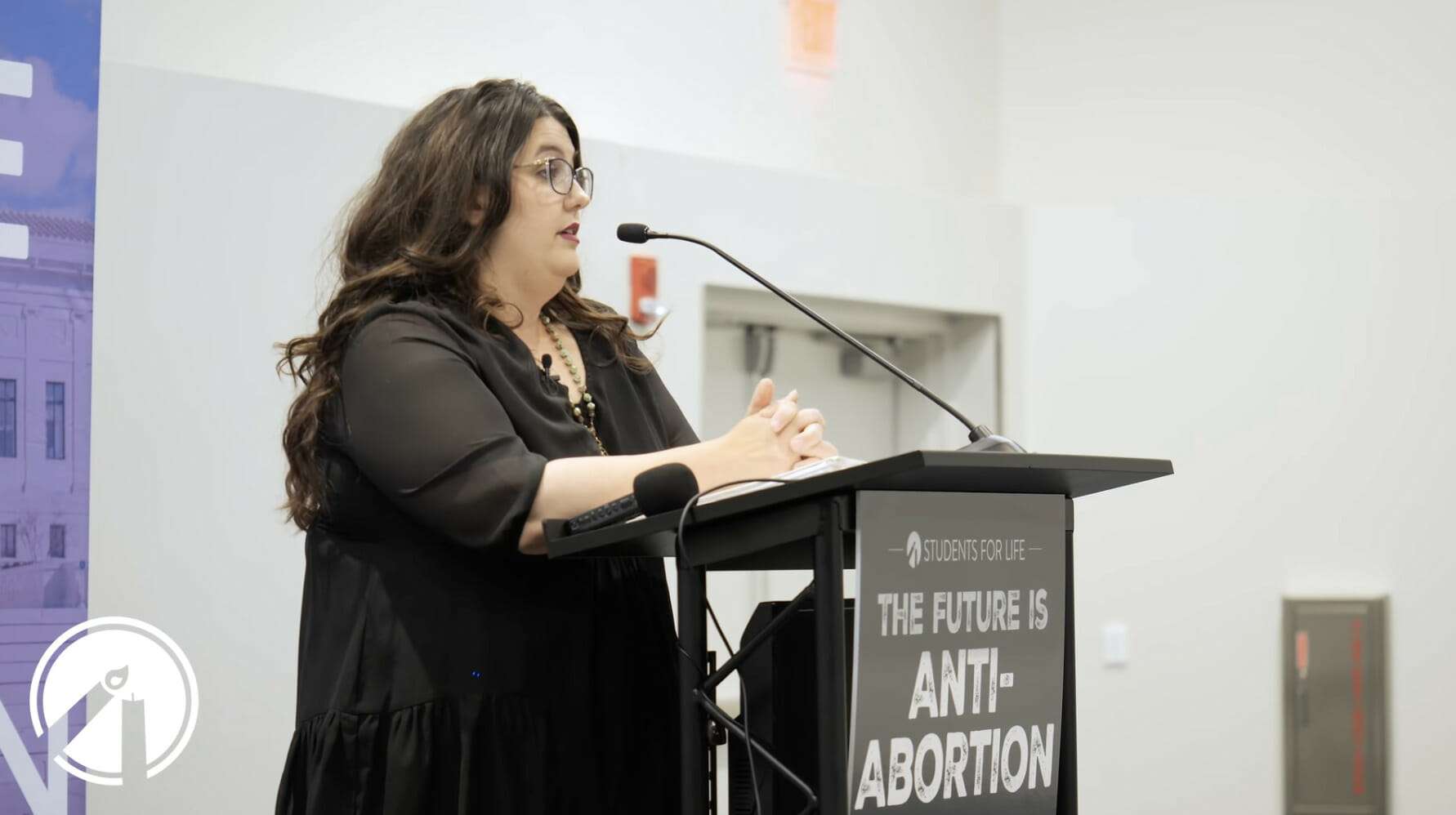 Caroline Wharton - 26 Apr 2022
The Snowflake Coalition appears to be in full control of TikTok as they seemed to melt in consternation faced with a woke student's inability to sell the illogic of abortion to national pro-life leader Kristan Hawkins, famed for her ability to debate on college campuses.
On April 25, 2022, Students for Life of America (SFLA) was banned from TikTok for "multiple Community Guideline violations" according to the short-form video application. More than 35,000 followers were stripped away from SFLA when the app blocked account managers from appealing the futile ban.
Perhaps they were afraid to have a real conversation … Unlike SFLA President Kristan Hawkins whose answers to the flustered questions from a University of Texas San Antonio (UTSA) student during Hawkins' recent campus stop on her tour entitled The Future is Anti-Abortion has been a viral sensation. Watching the student refer to handmade signs as "facts" in a debate didn't make her case. It's a scientific fact that it's a baby–a human being–getting aborted.
Perhaps that's why TikTok stepped in?
The last video SFLA posted from the UTSA event before being banned from TikTok was going viral across many social media platforms with nearly 2.2 million views on YouTube and counting. Out of all the social media platforms the clip was published on, TikTok was the only one to deem it a violation.
The video has received countless shares, likes, and commentary made by creators on the effectives of the dialogue breaking down a complex issue. YouTuber "The Officer Tatum" called the exchange "the most epic beatdown I have ever seen."
What didn't TikTok like about it? SFLA account managers don't know because they were given no warning from TikTok … and no way to appeal.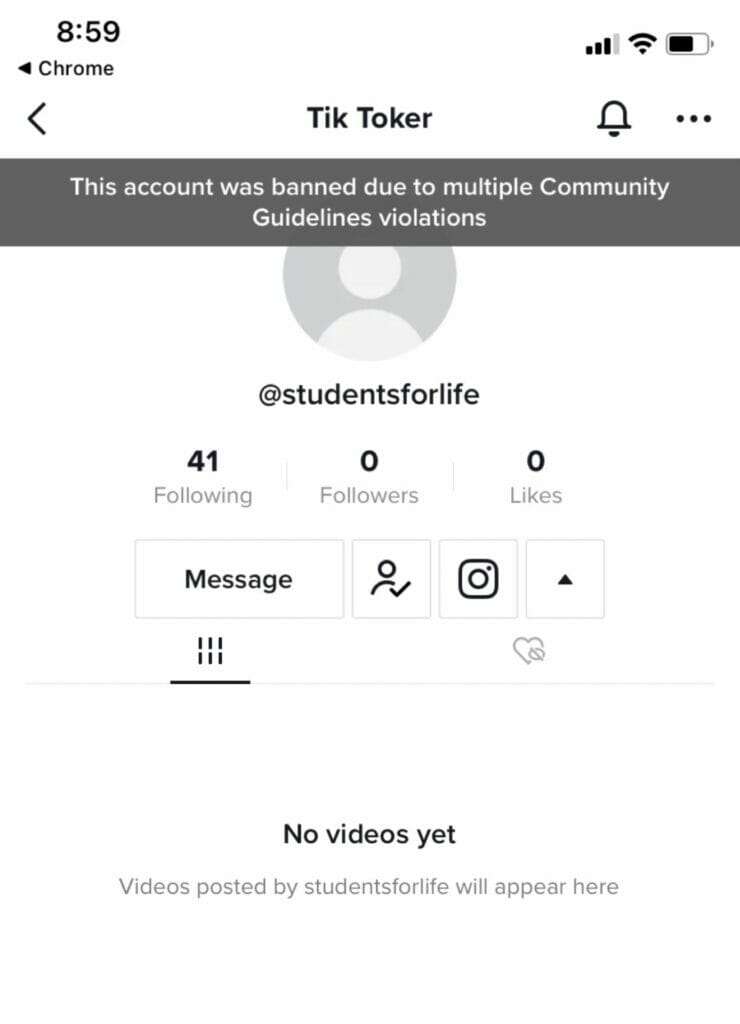 This is not the first attempt at censorship of SFLA on TikTok. The platform has previously taken down a video claiming it violated "certain terms" and "community guidelines" and suddenly restored it once SFLA reached out for explanation. SFLA account managers note the most recent removal came without warning and explanation.
Today's news stems from a larger conversation on censorship that BigTech and social media platforms are adapting in their anti-free speech movement. In USA Today, attorney Jonathan Turley outlines the wave of progressives who "have adopted a dangerous shift in their strategy of calling for corporations to censor speech."
Turley writes, "A glimpse of that future was made clear by Twitter last week, when the company declared that it would ban any ads disagreeing with its view of climate change. Previously, Democratic senators demanded that Twitter expand censorship to include blocking disinformation on climate change as well as an array of other areas."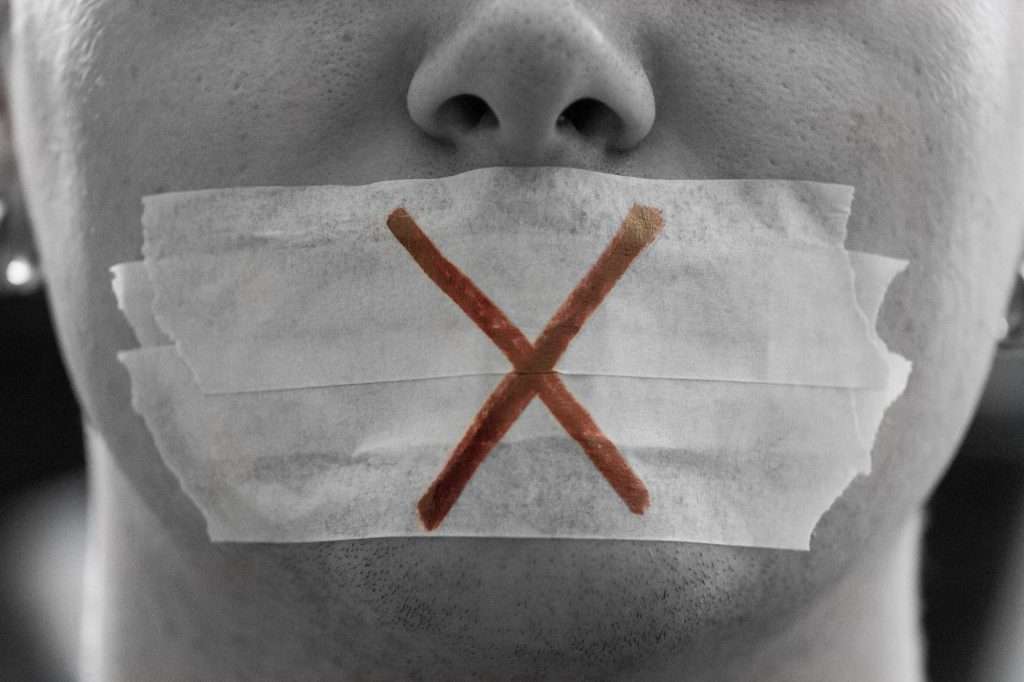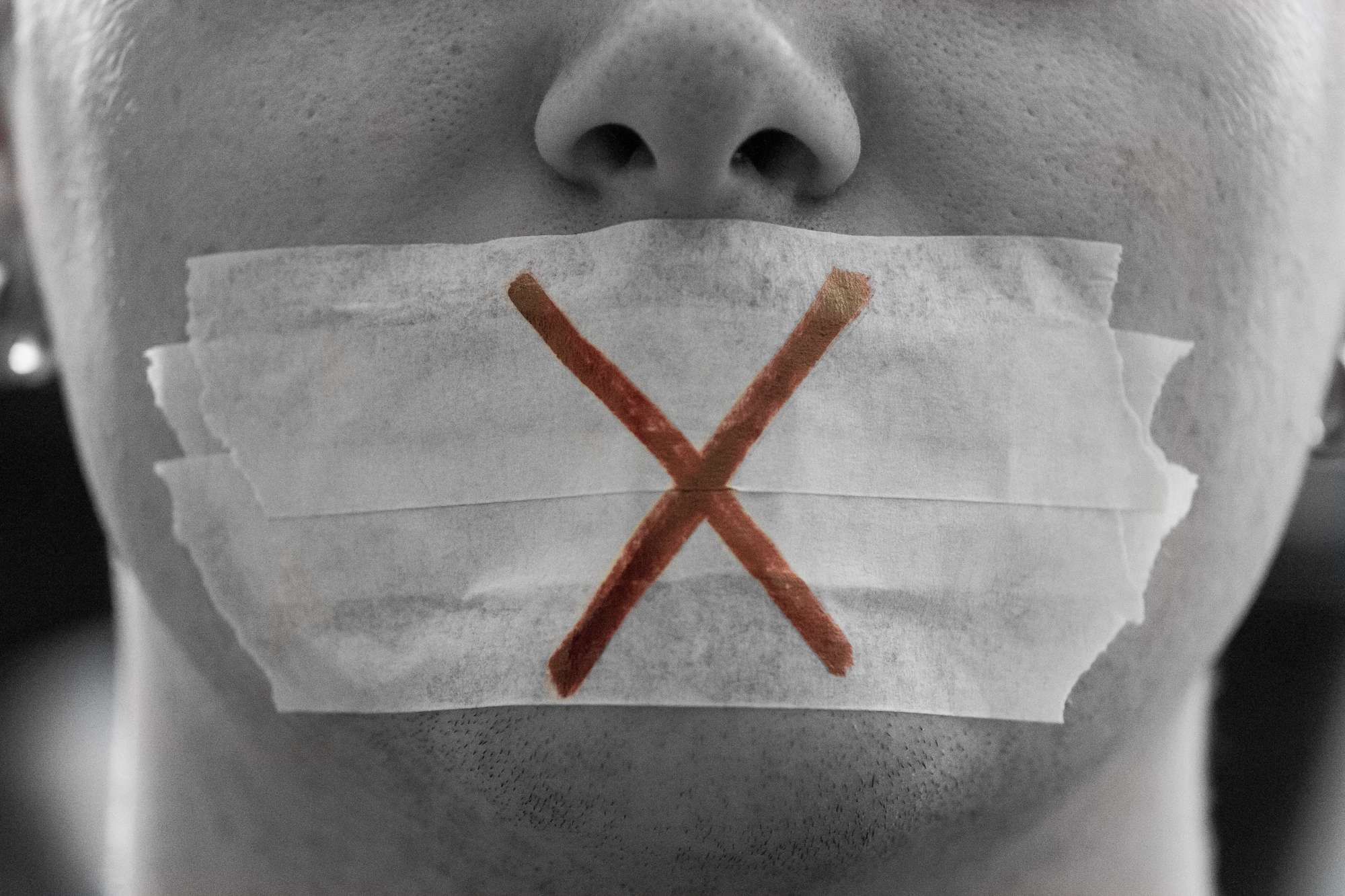 Will the pro-life movement make the cut of "acceptable" speech in this new era of censorship or be treated like those with differing climate views? It is clear the left is using big corporations to suppress the voice of the pro-life movement, but we refuse to be silenced.
SFLA is the only national pro-life organization whose fulltime mission is dedicated to training and equipping college, high school, medical, and law school students, equipping them to be effective in fighting the human rights atrocity of our day – abortion.
At the heart of this effort is the need for the pro-life message to be seen and heard by the generation most targeted for abortion–both when they were in the womb and now by an industry that wants to be paid to end their children's lives. And if pro-abortion radicals are so convinced that they're right, why hide from pro-life free speech or block it? What are they afraid of … the truth?
READ NEXT: Free Speech Advocates Say "NO" to Teachers Censoring Pro-Life Movement