From the SFLA Blog
The Campaign for Abortion Free Cities is Hiring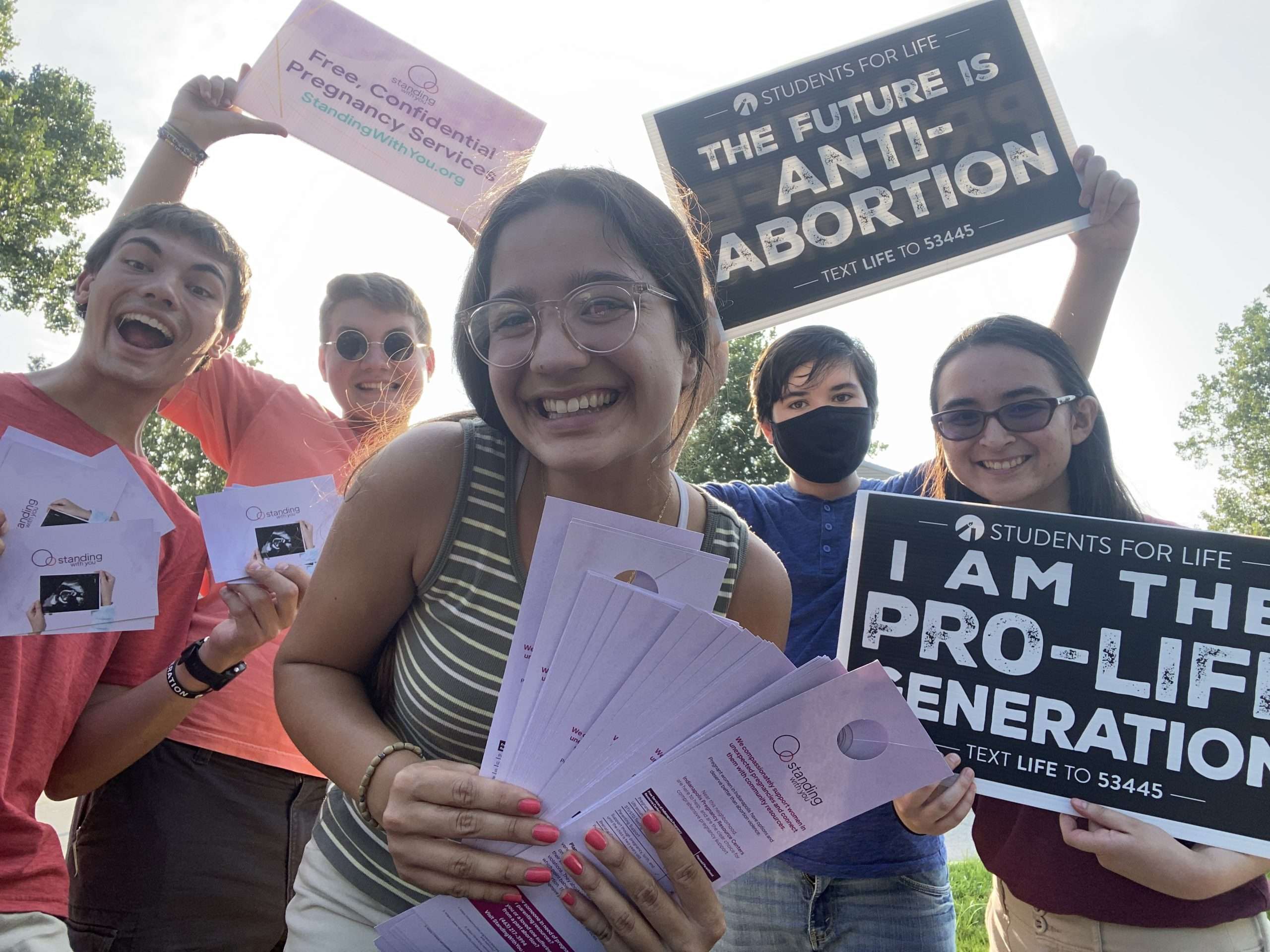 Caroline Wharton - 11 Nov 2021
Our Community Organizers are making their cities abortion-free, and YOU can become one too. Students for Life of America is hiring for the Campaign for Abortion Free Cities!   
Do you have dreams of working full-time in the Pro-Life Movement? Would you be interested in a part-time position that would give you hands-on grassroots experience to aim you towards your goal? Consider applying for the Campaign for Abortion Free Cities Community Organizer position.  
We are ready for our communities, churches, and campuses to be mobilized into action and to protect our cities from abortion violence! Are you ready to be a part of something greater than yourself? Are you ready to be a leader in your local community? This campaign is essential as we move towards a post-Roe America. With the momentum of the Dobbs vs Jackson case and the Texas Heartbeat Bill, our society is awakening to the reality that abortion takes a human life, and that women who are facing unplanned pregnancies deserve life-affirming, non-violent pregnancy options.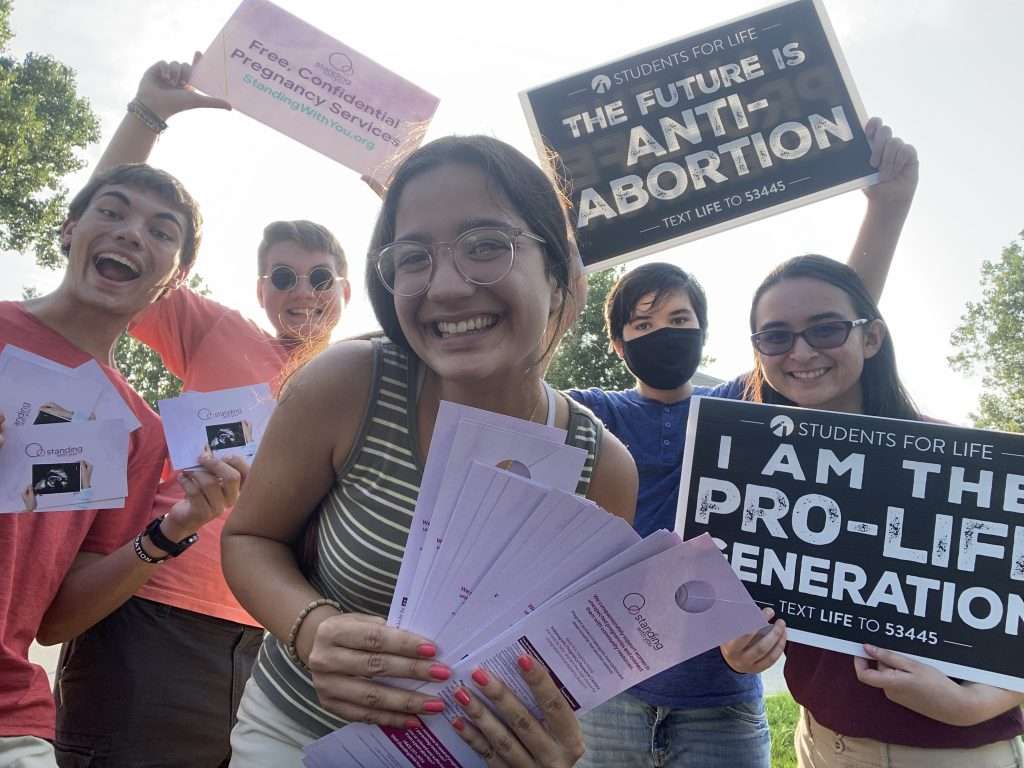 Working in the Campaign for Abortion Free Cities, you will get the chance to lead efforts going door-to-door, serving your community with hope. Let's remember that 2,300 lives are affected by abortion every day; 2,300 unique, whole, living, unrepeatable human beings are lost to abortion. That also means that 2,300 underserved women were in need and saw abortion as their only option. We have a chance to make a difference in that number; we have a chance to get these resources into the hearts and of hands of women and families who are abortion-minded.  
As a Community Organizer, you get to be the leader of this grass-roots effort to galvanize the community, activate churches, and ignite your local campuses with local pregnancy help center resources as well as changing hearts and minds to influence culture. Together, this campaign can rid our communities of the abortion violence perpetuated by the abortion industry.  
Here are some inspiring insights from our current Community Organizers.  
"The best part of being a Community Organizer is knowing that I am actually making a difference in the Rochester community. People really don't know that such loving, FREE, life-affirming resources are available to women locally, and it warms my heart when they ask for two or three information cards to pass this new information on to friends and family. In these door-knocking campaigns, we are creating a ripple effect that will genuinely change these communities for the better."  – Autumn Cramer, Rochester Community Organizer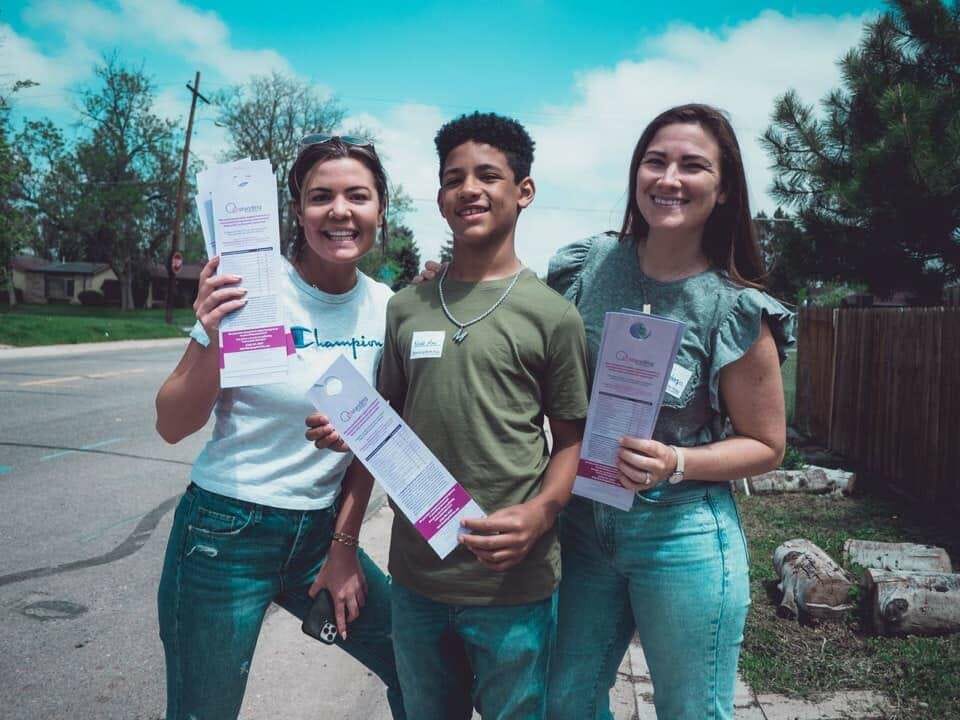 "Working on the Aurora Campaign for Abortion Free Cities is just what a responsible citizen should do. If we want to see life protected in law, then changing the cultures of our cities is the place to start. I never know whose door I may knock on. There are few things more rewarding than knowing you can help a mother who feels she has nowhere to go. Every person deserves compassion." – Cameron Johnson, Aurora Community Organizer
"Working as a community organizer for the Campaign for Abortion Free Cities is empowering because I'm able to make a difference larger than just within my club. I can make a large, tangible difference in my entire community." – Benjamin Ice, Indianapolis Community Organizer
"Serving as a Community Organizer has allowed me to take a leadership role on the frontlines of the pro-life movement in the greater St. Louis area. Students for Life of America's mission of changing hearts and changing minds really resonates with me and so many of my fellow students." – Nick Baker, Fairview Heights Community Organizer
"I wanted to work for Students for Life of America through the Campaign for Abortion Free Cities, because Students for Life provided a clear path on how to unite and mobilize the grassroots pro-life movement in my city. What keeps me motivated are the success stories we have had so far! Our conversations have included helping several pregnant women find free women's health services, talking to former abortion activists who say they no longer agree with Planned Parenthood's extreme views, and a former abortion clinic worker who worked for Planned Parenthood for 18 years and left after her abortion clinic started providing the abortion pill. I find the last-mentioned story to be so important because the abortion industry puts up the mirage of abortion pill support. This woman left the abortion industry because of the abortion pill! I am so thankful for the opportunity to door-knock with members of my community, and I look forward to many more stories like these!" – Anna Gidosh, Allentown Community Organizer
"When I was a Student at Miami University in Ohio, I loved tabling, and I really enjoyed working on my campus. Being a Community Organizer, this is my chance to spread the pro-life message outside of just a campus environment. AFC unites communities, churches, and students; it bridges it all together. This position takes what I loved doing on campus and allows me to take it one step further, going out into my city and advocating against abortion violence." – Britt Huddleston, Cincinnati Community Organizer
You have an opportunity to work for the Campaign for Abortion Free Cities, too! We are currently looking for Community Organizer positions in the following cities:  
-Port Saint Lucie, FL
-Atlanta, GA
-Richmond, VA
-Middletown, CT
-Phoenix (Tempe), AZ
-Portland, OR
-Sacramento, CA
-Tacoma, WA 
Come apply today—make a difference, be a leader, and change hearts and minds! Let's make our cities abortion free!